Don't miss the latest stories
Share this
Greenpeace Builds 'Portal' That Connects London To Antarctic's Penguins
By Mikelle Leow, 28 Jan 2022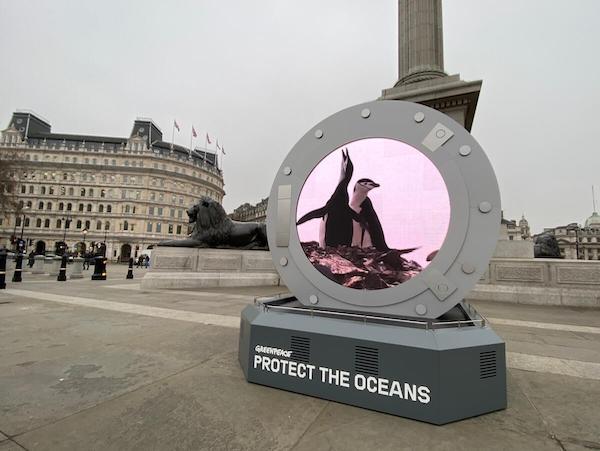 Flying isn't possible for penguins, whether by wing or plane, but no matter. The birds have found a way to reach Londoners, though the attempt is not as cute as it seems.
Set up by environmental nonprofit Greenpeace, a giant portal now stands at Trafalar Square, broadcasting live footage from remote colonies in the Antarctic Peninsula. The hope is to shine a light on the changing conditions of this hard-to-reach place, which is most vulnerable to climate effects.
Greenpeace recounts that, during an Antarctic expedition last week, its activists encountered a breeding colony of Gentoo penguins who had relocated to an area too cold to rear chicks, a visible result of climate change. The charity is currently teaming with scientists from Stony Brook University in the US to study the disappearing penguins populations in the Antarctic Peninsula.

"During the pandemic, most of us felt pretty cut off from nature, but the world around us is still going on and places like the Antarctic are declining fast," details Will McCallum, head of oceans at Greenpeace UK. "We see these places on nature documentaries and they seem like another world, but they're not, they're our world."

McCallum adds that, by drawing city-dwellers closer to the endearing creatures, the campaign could "bring home how real and urgent the plight of the oceans is."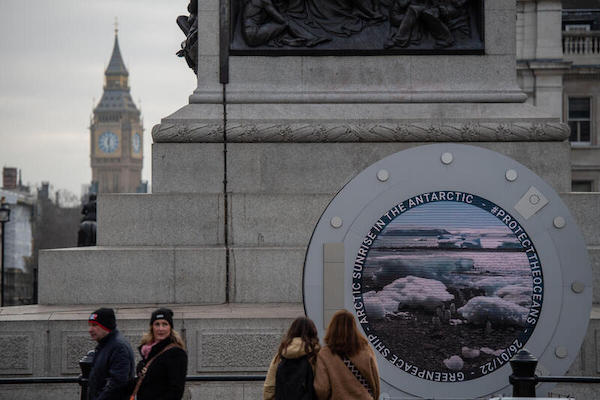 Ocean activist Louisa Casson also spoke through the portal from Antarctica, echoing the message about the deteriorating environment in the area.
The 13-foot portal will showcase real-time footage at the iconic London spot through January 29.
Its installation comes ahead of forthcoming crucial talks by the United Nations, scheduled in March, to come up with a Global Ocean Treaty. If plans pan out, marine-protected sanctuaries could be set up in more than one-third of the world's oceans to protect ocean wildlife, says Green Peace.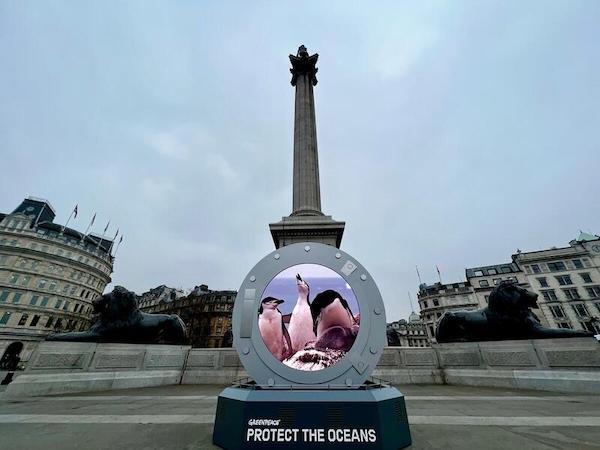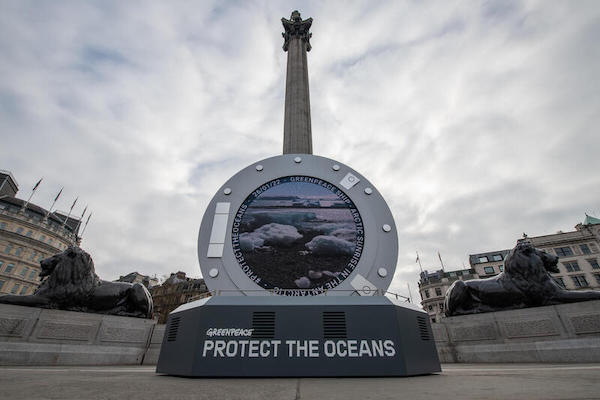 [via Campaign and Time Out London, images via Greenpeace]
Receive interesting stories like this one in your inbox
Also check out these recent news