Don't miss the latest stories
Share this
IKEA Is 3D-Printing Meatballs That Are 'Of Course Without Meat'
By Mikelle Leow, 03 Feb 2022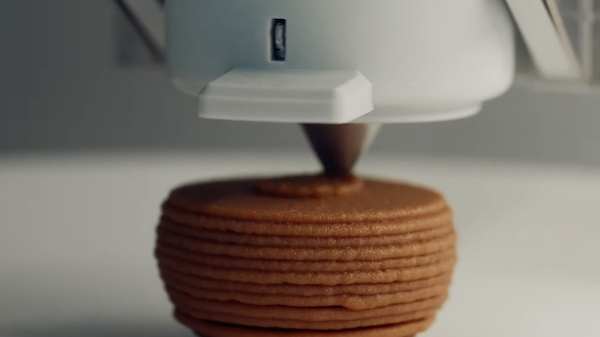 IKEA seems well-aware that its meatballs are what drives most shoppers to its far-flung stores, so it's now waving some in front of potential employees at job interviews. But these aren't regular meatballs served at cafeterias—no siree—they're 3D-printed and vegan, too, to meet all kinds of dietary needs.
IKEA's original meatballs, first and foremost, are a novelty on their own. Now, the furniture giant is combining the idea with its innovative core and vision for sustainability in food by exclusively serving first-of-their-kind 3D-printed IKEA meatballs at a tech recruitment drive in Europe. The vegan meatballs are an embodiment of IKEA's "data and technology to become more affordable, accessible, and sustainable in an omnichannel environment," describes Pascal Pauwels, Chief Information Officer at Inter IKEA Group.
The food product also represents IKEA's pact to make 80% of its packaged food and 50% of its restaurants' main meals plant-based by 2025.
"Let's meet for a job interview over some 3D-printed meatballs," IKEA prompts in its campaign video. "Yes of course they are without meat. We are looking for people with imagination who want to make life at home better. Selected roles from cyber guardians to future architects."
Just like the meatballs, candidates should showcase a great imagination and an ability to "create a better everyday life" for small budgets. The company aims to extend 150 new tech roles to job-seekers in Europe this year.
IKEA seems to have driven down costs for 3D printing on a mass level, having recently rolled out affordable 3D-printed home décor in Germany. However, it doesn't plan on introducing the inventive, lab-made vegan meatballs on a wider scale yet. The meatballs are currently part of the Swedish firm's Taste the Future campaign, created just for recruitment hopefuls.
[via Apartment Therapy and IKEA, video and cover image via IKEA]
Receive interesting stories like this one in your inbox
Also check out these recent news