Don't miss the latest stories
Share this
Pixar Employees Call Out Disney For Rejecting Most LGBTQ+ Ideas For Films
By Mikelle Leow, 11 Mar 2022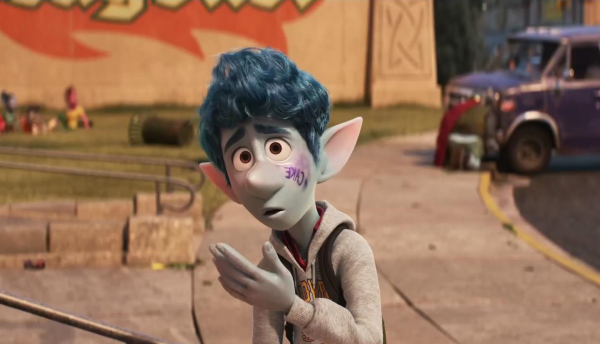 Image via Pixar / IMDb

It seems there could be more LGBTQ+ characters in the Pixar universe than audiences had thought—they're just not allowed to come out of the closet yet. This discovery comes, quite ironically, as Disney CEO Bob Chapek announced the company's dissent against Florida's so-called "Don't Say Gay" bill, compelling Pixar employees to call double standards.

In an internal memo to Disney workers, Chapek frowned upon the new legislation and urged employees to help inspire "a more inclusive world… through the inspiring content we produce," which he said would bring the "biggest impact" the company could possibly make for the community.

Pixar workers say this stance is in conflict with the reality of their work behind the scenes. In a compelling note addressed from "the LGBTQIA+ employees of Pixar, and their allies," first published by journalist Judd Legum of newsletter Popular Information on Twitter, animation studio workers disclosed that Disney executives have rejected "nearly every moment of overtly gay affection," and that inclusive scenes pitched to the bosses had been reduced to crumbs despite protests even when Pixar leaders protested.
BREAKING: Today's statement by @Disney CEO Bob Chapek against the "Don't Say Gay" bill has failed to satisfy many Disney employees

A letter from @Pixar staff to Disney leaders, obtained by https://t.co/Gl6evXRDcZ, details their anger and demands

Follow along if interested pic.twitter.com/GJnne22mdy

— Judd Legum (@JuddLegum) March 10, 2022
"We at Pixar have personally witnessed beautiful stories, full of diverse characters, come back from Disney corporate reviews shaved down to crumbs of what they once were," penned Pixar employees. "Even if creating LGBTQIA+ content was the answer to fixing the discriminatory legislation in the world, we are being barred from creating it."

One of the most memorable LGBTQ+ characters to have been introduced by Pixar is a lesbian cyclops cop named Specter (voiced by Lena Waithe) in 2020's Onward. Even so, her depiction has been censored in international translations, Variety reports. Specter's passing mention of a girlfriend was edited out in Kuwait, Oman, Qatar, and Saudi Arabia, while her girlfriend is simply referred to as a "partner" in the Russian release.
The fury seems to especially be directed at former Disney CEO Robert Iger, who only stepped down from his position last December after 15 years.

Employees also acknowledged Chapek's plans to donated US$5 million to the Human Rights Campaign (HRC) and other LGBTQIA+ nonprofits, as well as his intention to discuss Disney's "concerns" about the bill with Florida Gov. Ron DeSantis.

They said the donation was "a step in the correct direction," but it was "not enough."

"Disney did not take a hard stance in support of the LGBTQIA+ community; they instead attempted to placate 'both sides,'" they added.

Employees are asking for corporate to "take a decisive public stand" and withdraw financial backing from politicians in support of the "Don't Say Gay" bill.

HRC has since addressed that it will not accept Disney's US$5 million contribution until "meaningful action is taken."

"HRC encourages Disney, and all employers, to continue to fight for their employees—many of whom bravely spoke out to say their CEO's silence was unacceptable—and the LGBTQ+ community by working with us and state and local LGBTQ+ groups to ensure these dangerous anti-equality proposals that harm LGBTQ+ families and kids have no place in Florida," confirms Joni Madison, the organization's interim president, in a statement. "Every student deserves to be seen, and every student deserves an education that prepares them for health and success—regardless of who they are. This should be the beginning of Disney's advocacy efforts rather than the end."
[via Variety and The Hollywood Reporter, cover image via IMDb]
Receive interesting stories like this one in your inbox
Also check out these recent news