Don't miss the latest stories
Share this
Dyson Unveils Over-Ear, Over-Face Headphones That Double As An Air Purifier
By Mikelle Leow, 30 Mar 2022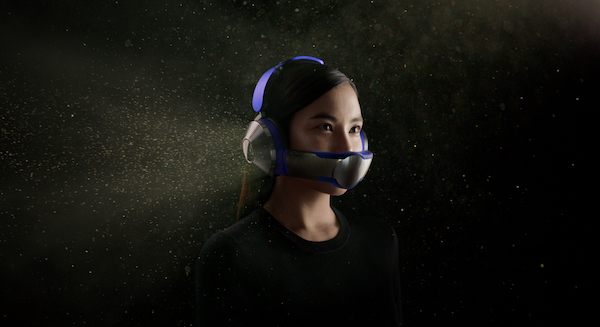 Image courtesy of Dyson
Dyson's first-ever wearable, the Dyson Zone, is a pair of noise-canceling headphones. But that's a smokescreen for what it truly is: a silent, wearable purifier that gives you clean air wherever you go.
As per the World Health Organization's estimates, a startling nine out of 10 people around the globe are prominently exposed to polluted air every day. "Air pollution is a global problem—it affects us everywhere we go," says Jake Dyson. "The Dyson Zone purifies the air you breathe on the move. It delivers a plume of fresh air without touching your face, using high-performance filters and two miniaturized air pumps."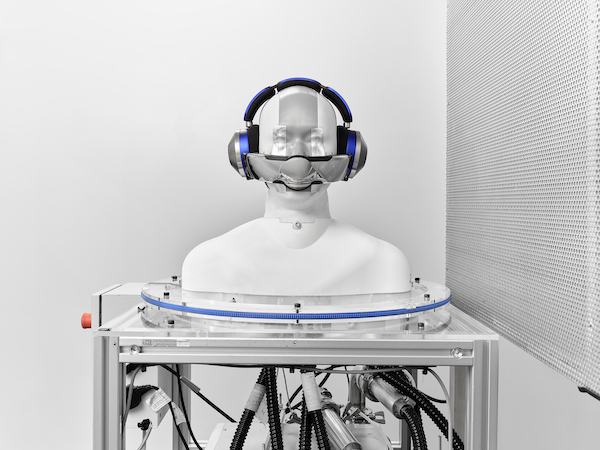 Image courtesy of Dyson
Curiously, the gadget had been in the making long before the term "pandemic" spread its way into the collective consciousness. Work for it began six years ago, and it started out as a snorkel-like contraption that was strapped to a backpack where all the engineering magic was stashed in.
Over 500 prototypes later, the wearable air purifier has evolved into a pair of high-fidelity headphones that delivers sound to give a spring in your step while you breathe into pure air.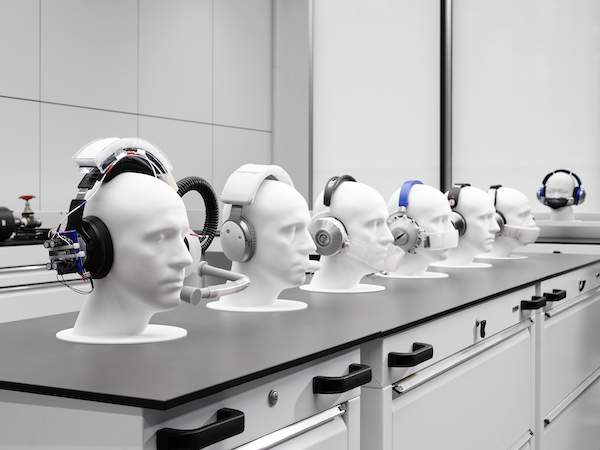 Some of the prototypes that led to the invention of the Dyson Zone. Image courtesy of Dyson
The Dyson Zone features a hovering, flexible visor that appears like a face mask, but is contact-free to prevent the dreaded "maskne" and for ultimate comfort.
The comfortable ear cups have compressors and dual-layer filters that stream filtered air into the nose and mouth, and the visor acts as a middleman to project the clean air into the nose and mouth—instead of the surroundings—while slowing down the flow for a more natural breathing experience.
Allergens, pollutants, and other harmful particles are blocked out during the filtration process.
Remarkably, the headphone design is more of a necessity than a perk. The firm needed something comfortable that could distribute weight evenly, and looked into ideas for the shoulders, neck, and more, Fast Company learns. Eventually, the team settled on headphones, since they sit securely and naturally over the head.

Further, the air purifier was going to be pretty noisy, so reimagining it as an audio gadget allowed designers to mute its motors and other workings with noise cancelation.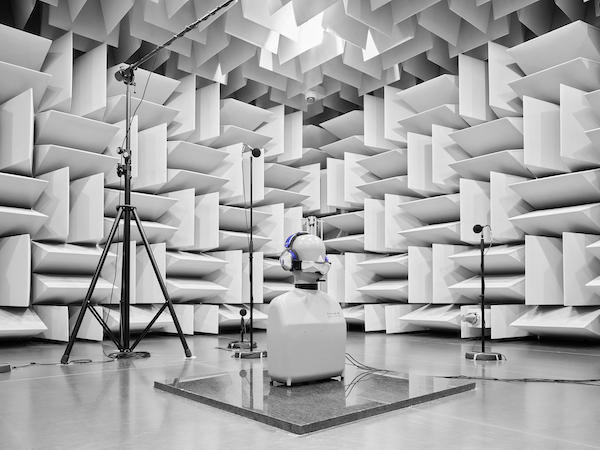 Image courtesy of Dyson
Even as a pair of everyday headphones, the Dyson Zone stands on its own. It's built to deliver immersive sound and keeps urban noises at bay with advanced active noise cancelation, low distortion, and a neutral frequency response.
An exact release date hasn't been announced, but Dyson tells DesignTAXI that the wearable air purifier will arrive globally in the fall.
[via Dyson, Fast Company, TechCrunch, images courtesy of Dyson]
Receive interesting stories like this one in your inbox
Also check out these recent news