Don't miss the latest stories
Share this
New York Times Introduces 'WordleBot' To Analyze If You Scored On Skill—Or Luck
By Alexa Heah, 09 Apr 2022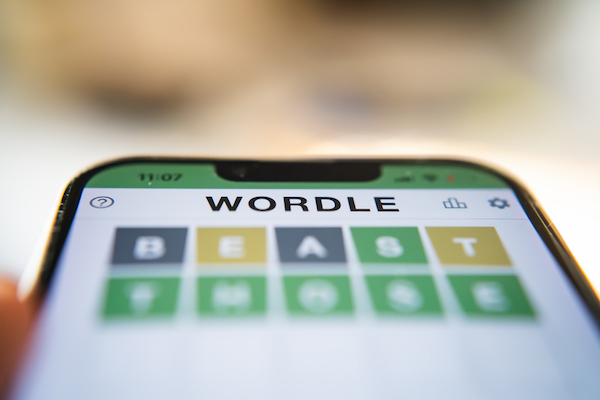 Are you still maintaining your Wordle streak?

While some fans may have lamented the game being sold to The New York Times, which came with changes such as blocking offensive words and allegedly becoming more difficult, the publication is introducing a new companion so you can improve your daily Wordle scores.

Named WordleBot, the tool will analyze how you played that day's game, grading you on a scale of 0 to 99 for things like efficiency, luck, and how many turns you took to correctly guess the answer.

The Times said that not only can the feature help avid fans of the game get better at solving the puzzle, the metrics could also serve as a tiebreaker for those "involved in competitive text chains," or of course, if you're still bragging about your daily score on Twitter.

Here's a tip: from its analysis, WordleBot has determined that instead of "irate," "slate," or "raise," the best starting word is "crane" in normal mode, and "dealt" in hard mode.
However, the tool has been programed so it will not count your first guess when calculating your overall skill score, allowing you to be free to choose any five letters you fancy.

Once you're done with your daily Wordle, simply open WordleBot on the same web browser for the full play-by-play. If you're looking to analyze a particular day's game, simply upload a screenshot of that completed series for the bot to look over.

Well, whatever it takes to win, may the odds be in your favor.
[via Engadget and The New York Times, cover image via Wachiwit | Dreamstime.com]
Receive interesting stories like this one in your inbox
Also check out these recent news