Don't miss the latest stories
Share this
Damien Hirst To Burn Artworks In London And Put Them On Display
By Mikelle Leow, 14 Apr 2022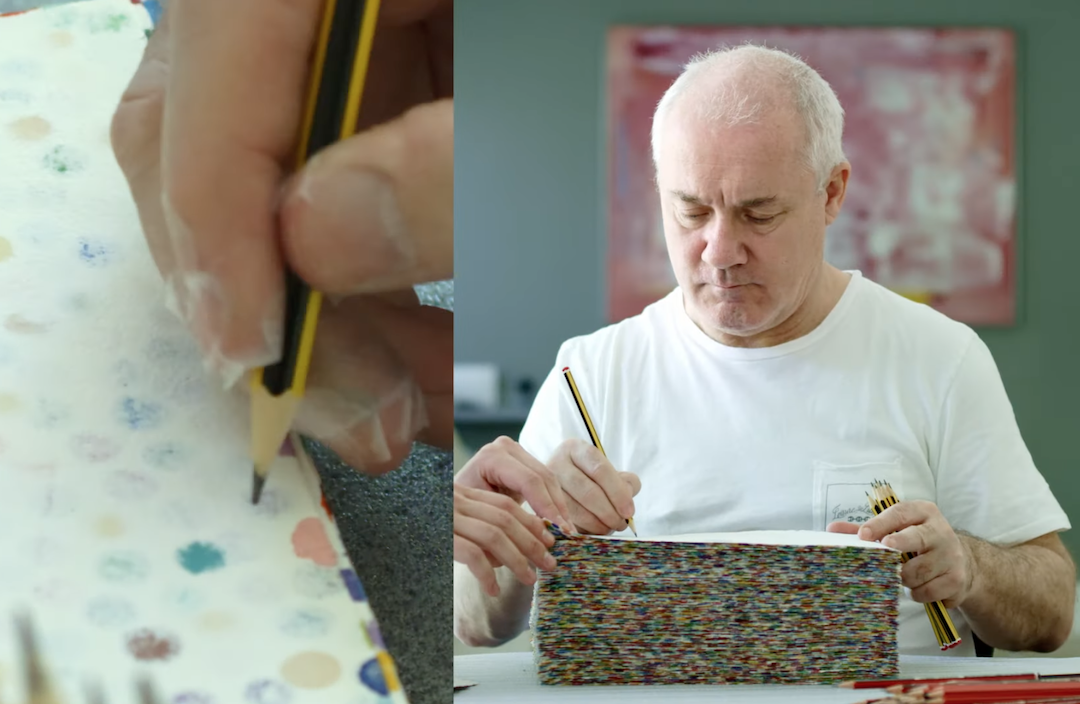 Video screenshot via HENI
Which is worth more: physical or digital art? With the entrance of non-fungible tokens into the mainstream, artists have been exploring this idea, Damien Hirst included.
Last July, the artist rolled out his first NFT collection, The Currency, which depicted 10,000 unique, polka-dotted artworks based on physical prints he had created in 2016.
There was one catch for whoever purchased them. Each NFT had a physical counterpart, and buyers were given the choice to keep the NFT or trade it with the original paper version. Hirst thus left them to judge which format was more valuable.

After July 27, 2022, those who have retained their NFTs—dismissing the paper counterparts—will no longer have access to the corresponding physical prints as those will be set on fire. If one lives, the other one burns.
Ashes to ashes, funk to funky…..
How is @hirst_official going to burn our #thecurrency physical tenders and what will he do with the ashes? Will he turn them in to more art or perhaps a 💎 one thing is certain, it will blow our minds. Come and join us @HENI pic.twitter.com/xTitHE2mCD

— Shelley2483 (@shelley2483) April 12, 2022
Art lovers have pondered how the ritual will take place, and Hirst himself has since offered an update. As reported by Artnet News, the artist took to Discord on April 8 and revealed that "the physical burn" of rejected prints would be done at his personal art museum in London, the Newport Street Gallery, in October or November.
Following that, he'll host an exhibition displaying the burned pieces, Hirst added.

As of April 12, only 784 of the 10,000 NFTs have been given up and exchanged for paper—a telling sign of how the new generation of collectors values art. This means as many as 9,216 paper works could be destroyed and put up at the forthcoming art show.
Damien Hirst plans to burn the physical copies of 'The Currency' in London this fall.

Hirst sold ~10,000 Currency works as NFTs. This July, holders of an NFT will have to decide whether to exchange the NFT for its physical counterpart, or keep the NFT and watch the art 🔥burn🔥 pic.twitter.com/Qup3l0o3Bb

— Zack Abrams (@ZackDAbrams) April 8, 2022
[via Artnet News, cover image via HENI]
Receive interesting stories like this one in your inbox
Also check out these recent news