Don't miss the latest stories
Share this
NASA Teleported A Doctor To Space Via 'Holoportation,' A First In History
By Mikelle Leow, 18 Apr 2022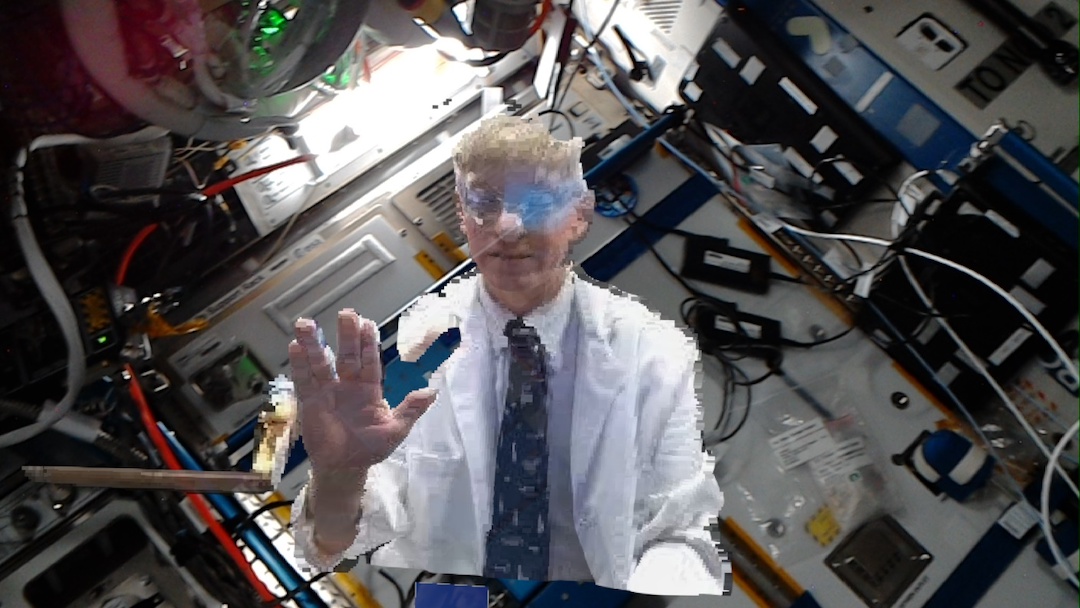 Image by European Space Agency astronaut Thomas Pesquet, via NASA
Last October, NASA truly launched virtual meetings into new heights by trying out a new type of technology for space: "holoportation." That's a term that most might be unfamiliar with, but if you're assuming it means a marriage of the words "hologram" and "teleportation," you'd be right.

The space agency reports this feat in a recent news release, detailing how it sent flight surgeon Dr Josef Schmid outbound while his physical self was on Earth.
Alongside Schmid on the trip was Dr Fernando De La Pena Llaca—the CEO of AEXA Aerospace, which helped produce the equipment for holoportation—and their teams. Together, they became the first humans whom astronauts could directly communicate with that didn't board a spaceship.

"This is [a] completely new manner of human communication across vast distances… Our physical body is not there, but our human entity absolutely is there," recalls Dr Schmid.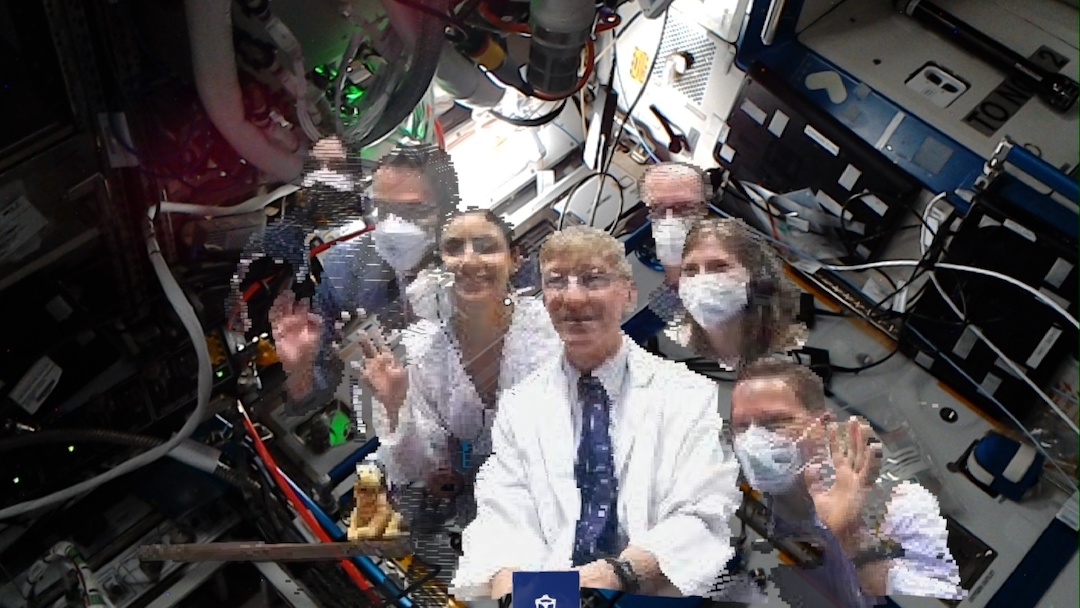 Image by European Space Agency astronaut Thomas Pesquet, via NASA
Right here on Earth, Dr Schmid was able to see, hear, and talk to astronauts as if everyone were in the same space.

An inter-terrestrial, holographic handshake was shared between the holoporters and astronaut Thomas Pesquet, who was physically present on the International Space Station, to commemorate the breakthrough.

To make all this possible, 3D models of the teleporters were created, compressed, and then transmitted to the ISS in real time. A mixed-reality display by Microsoft's HoloLens created the portal for everyone to see and communicate with each other almost as if they were physically together.
The next great step for NASA in this technology is to add an augmented-reality aspect, which would give holoporters back at home the freedom to navigate the space station.
Dr Schmid describes that space designers and engineers could use holoportation to fix complex equipment without making the trip out of Earth.
"Imagine you can bring the best instructor or the actual designer of a particularly complex technology right beside you wherever you might be working on it," he details. Schmid also suggests bringing in haptic technology to simulate the sense of touch.
NASA adds: "We'll use this for our private medical conferences, private psychiatric conferences, private family conferences and to bring VIPs onto the space station to visit with astronauts."
Holoportation could enable experts far away to remotely fix faulty equipment or diagnose health conditions—but for astronauts who have been away from loved ones for a while, it could even offer some healing for their feelings of isolation. They could catch up with a family member they haven't seen in months, and although technology hasn't permitted sensations of touch, a virtual hug could mean a lot.
[via CNET, Wccftech and NASA, images by European Space Agency astronaut Thomas Pesquet, via NASA]
Receive interesting stories like this one in your inbox
Also check out these recent news