Don't miss the latest stories
Share this
NSFW: In Pompeii, Homes Showed Erotic Art Without Shame—Now They're Back On View
NSFW
By Mikelle Leow, 18 Apr 2022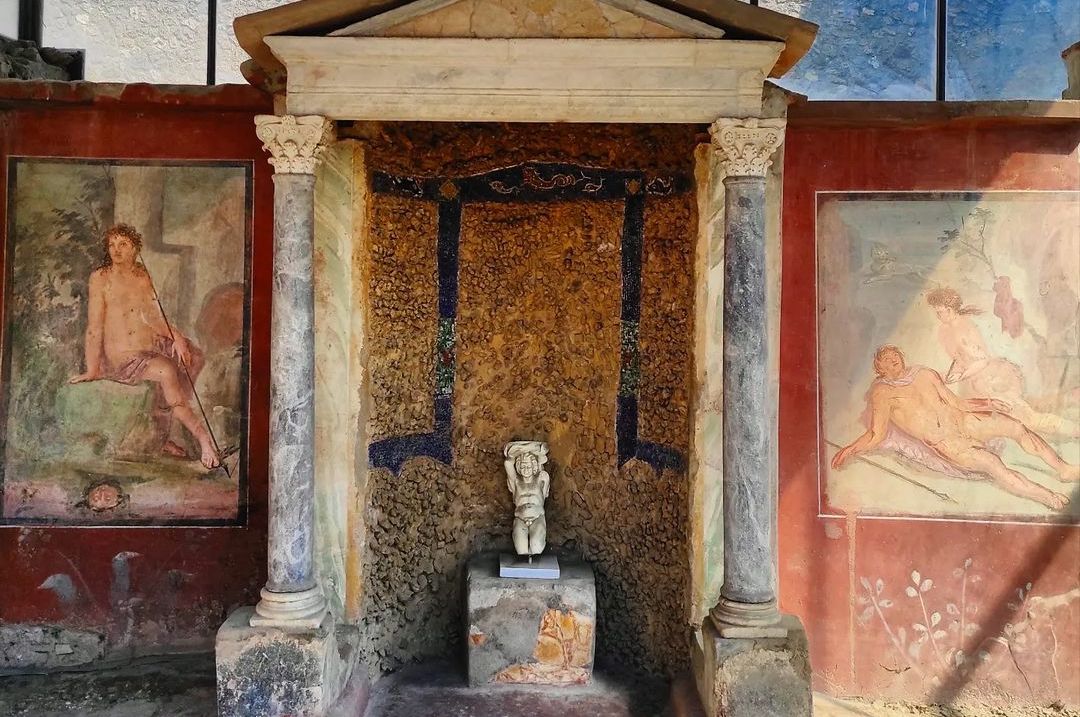 Image via Pompeii Archaeological Park
In ancient Pompeii, families would paint erotica on walls, and no visitor would bat an eyelid. One would imagine discussions with children about the birds and the bees weren't quite as awkward.
In preserving the memory of the ill-fated city and educating the modern world on what life was like then, the Pompeii Archaeological Park has reconstructed homes that once showcased explicit imagery, inviting the public to reinterpret the artworks without projecting modern-day stigma onto them.
As shared by the Guardian, rather than feeling embarrassed by erotica, homeowners across social classes were culturally driven to decorate their rooms with frescoes of scenes inspired by Greek and Roman mythology.
There's a mural of Priapus, the god of fertility, weighing his nether regions on a scale; and an image of Leda being impregnated by Jupiter, who has taken on the form of a swan.
View this post on Instagram
These are just some of the 70 exhibits to be on show on the ruins of Pompeii, which will appear from April 21, 2022, through January 15, 2023.

Visitors will be guided around the site via an accompanying app. As with an era lost in the rubble, the site doesn't discriminate by age—children can also explore the area alongside a guide to learn about mythical figures revered in the area.

Gabriel Zuchtriegel, the director of Pompeii Archaeological Park, tells the Guardian that although wealthy people predictably had more paintings at home, erotica appeared in all kinds of homes. Among the surviving artworks on show are medallions depicting satyrs and nymphs, scenes of couples engaging in intercourse, and homoerotic artwork.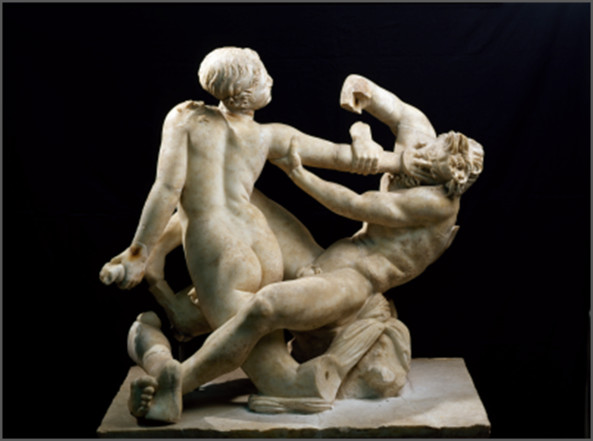 Image via Pompeii Sites
A statue in Casa del Bracciale d'oro, or House of the Gold Bracelet, portrays a young male servant who would have performed duties for his master that extended sexually.

Zuchtriegel adds that Pompeii's candid sensuality doesn't mean it was a "world of great liberty" as one might perceive today. Homosexual scenes, for instance, were just tolerated.
View this post on Instagram
[via The Guardian and Pompeii Sites, video and images via Pompeii Sites]
Receive interesting stories like this one in your inbox
Also check out these recent news