Don't miss the latest stories
Share this
'Non-Fungible Testicles' Need Frequent Checks, Mirroring Early Cancer Detection
By Mikelle Leow, 21 Apr 2022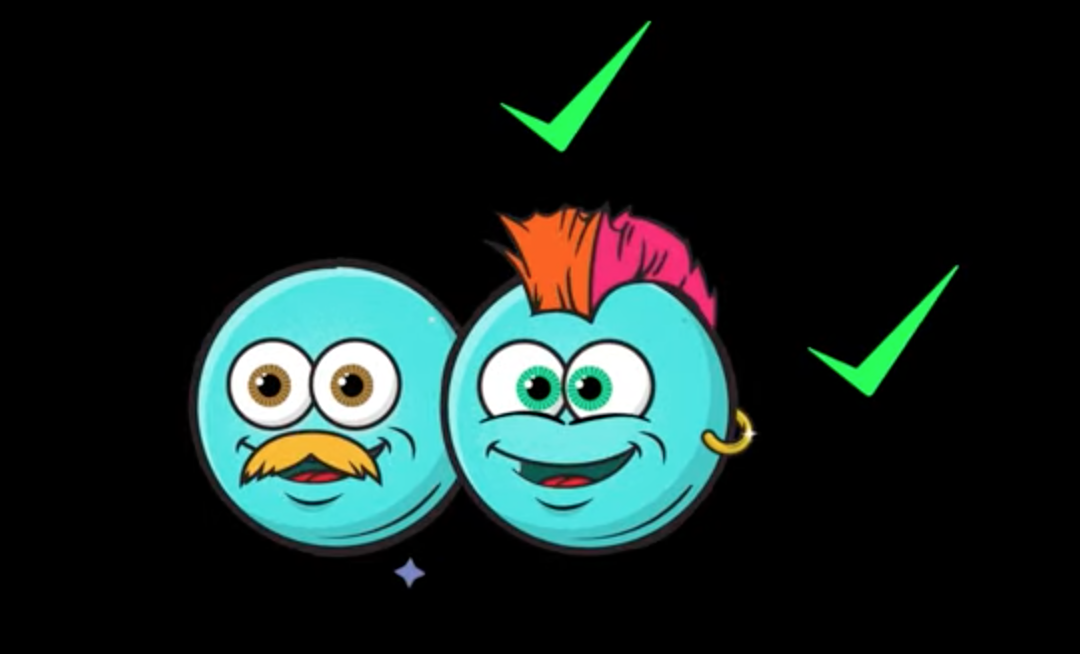 Video screenshot via Movember

The balls are over to the court of crypto holders with these NFTs—that's Non-Fungible Testicles—by the Movember charity, which is encouraging regular testicular self-checks by launching digital tokens that require the same level of tender-lovin' care.

Collectors of the evolving NFTs will be rewarded for checking in on the assets monthly, which will prompt the art to grow traits and accessories like sunglasses, a mohawk, and a skateboard. There are a total of 8,000 unique combinations to upgrade to.
Conversely, when owners forget to revisit their digital balls in the following month, the NFTs will lose traits. Changes from thereon are irreversible.
The artworks, portraying a pair of SFW balls, were designed by streetwear collective MISHKA NYC and conceptualized by marketing agency MRM.

Their launch on April 26 falls on Testicular Cancer Awareness Month. They will be powered by the Solana blockchain, preferred for being more energy-efficient.
Testicular cancer is most prevalent in young men. Movember is debuting the anthropomorphized balls after a self-conducted study showed that more than half of men aged 18 to 34 worldwide weren't aware they were in the age group most susceptible to this form of cancer. Also worrying is that 62% of those surveyed did not know how to self-examine.
The good news is that, when the symptoms are detected early, testicular cancer can be easily treated and cured. That's why Movember wants to cultivate the habit of checking frequently with the NFT-loving crowd.

Each collectible is priced at US$75, and proceeds will support Movember's research in men's health, including its multinational TIGER project that aims to discover the best therapy for men whose testicular cancer has returned after previously being treated.
Dan Cooper, Movember's director of innovation, lauds NFT and blockchain technology for enabling "fun and innovative ways to reach men and encourage behavior change."
"Owners will be rewarded for checking their Non-Fungible Testicles, like you should do with your own," Cooper details. "It's the first NFT collection we know of that could save a life."
[via Muse by Clio and The Stable, video and cover image via Movember]
Receive interesting stories like this one in your inbox
Also check out these recent news