Don't miss the latest stories
Share this
Smart, Convenient Screws Keep Bridges & Machines Secure Without The Excess Labor
By Alexa Heah, 03 May 2022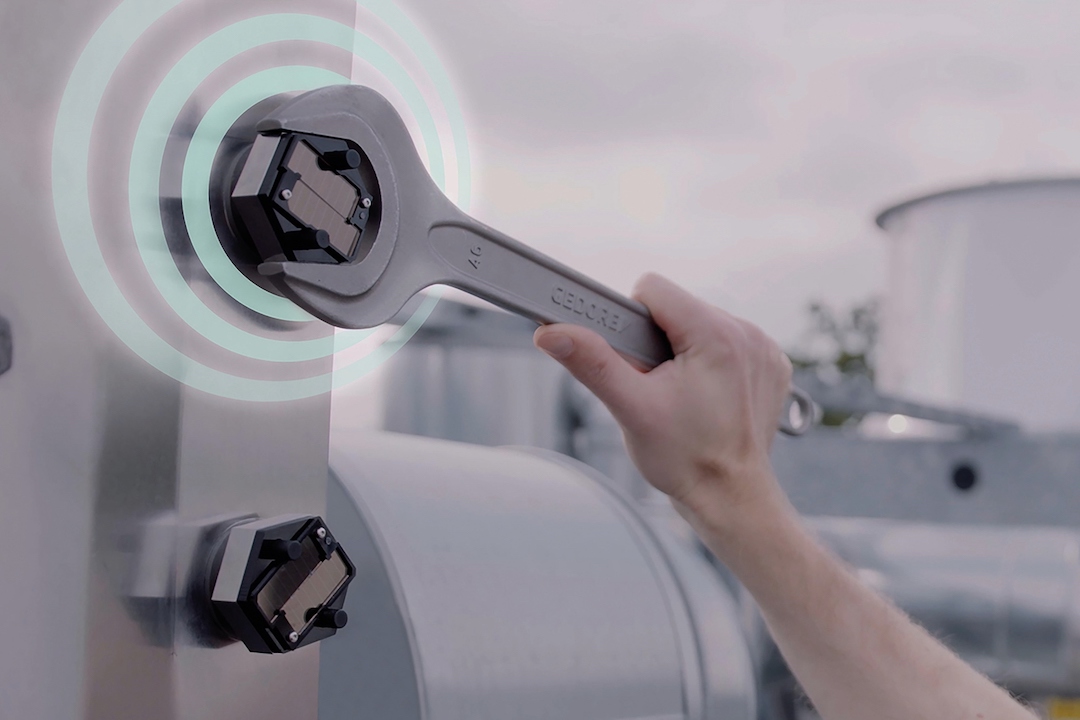 Have you ever wondered how large infrastructure like bridges, wind turbines, or giant machines stay intact? Well, turns out most of them require workers to spend many man-hours conducting checks to ensure nothing's amiss.

Now, researchers at the Fraunhofer Cluster of Excellence Cognitive Internet Technologies CCIT have come up with a solution that can cut down the manpower needed to keep these structures safe, by designing a 'Smart Screw Connection' that monitors the reliability of screws from miles away.

Naturally, we all know the importance of properly maintaining critical infrastructure, considering daily wear and tear, and even natural phenomena such as temperature fluctuations or vibrations in the Earth can cause screws to loosen or come undone. If you're traveling across a bridge every day to get to work, you'd want to know it's always sturdy and safe.

Enter the Smart Screw Connection, which addresses this problem by equipping each screw with a washer and piezoresistive DiaForce thin film. Upon tightening the screw, its sensors take note of the preload force and consistently monitor any changes to the figure.

If the preload force were to change due to the screw becoming loose, a change in electrical resistance occurs in the film, which is then "reported to a radio module located on the screw head."

"The radio module, in turn, sends the data to a base station, which collects the information from all relevant screws in the object," explained Dr Peter Spies, Project Manager at the Fraunhofer Institute for Integrated Circuits IIS.

"This remote monitoring system allows us, for the first time, to keep an eye on the stability of safety-critical infrastructures at all times, even remotely, and to carry out a proper check on every single relevant screw," he added.

In building the system, the scientists took care to create it in a way so additional resources are not needed to power it, and that it is self-sustaining, allowing it to harvest the minute differences of heat and light between the screw head and the environment to generate its own electricity.

Furthermore, each individual screw, along with its sensor unit and radio module, are placed in a shielded programming box for extra security, including being given a specific ID and encryption key, to prevent criminals or bad actors from hacking into the system and sabotaging the data.

Could this new innovation be the way forward to constantly ensure the safety of infrastructure? The general public would certainly feel better making use of large structures like machines and buildings every day knowing that these were being closely monitored at all times.
[via Fraunhofer Cluster of Excellence Cognitive Internet Technologies CCIT and Gizmodo, images via Fraunhofer Cluster of Excellence Cognitive Internet Technologies CCIT]
Receive interesting stories like this one in your inbox
Also check out these recent news