Don't miss the latest stories
Share this
Beeple Breaks His 'Everydays' Posting Streak For The First Time In 15 Years
By Mikelle Leow, 04 May 2022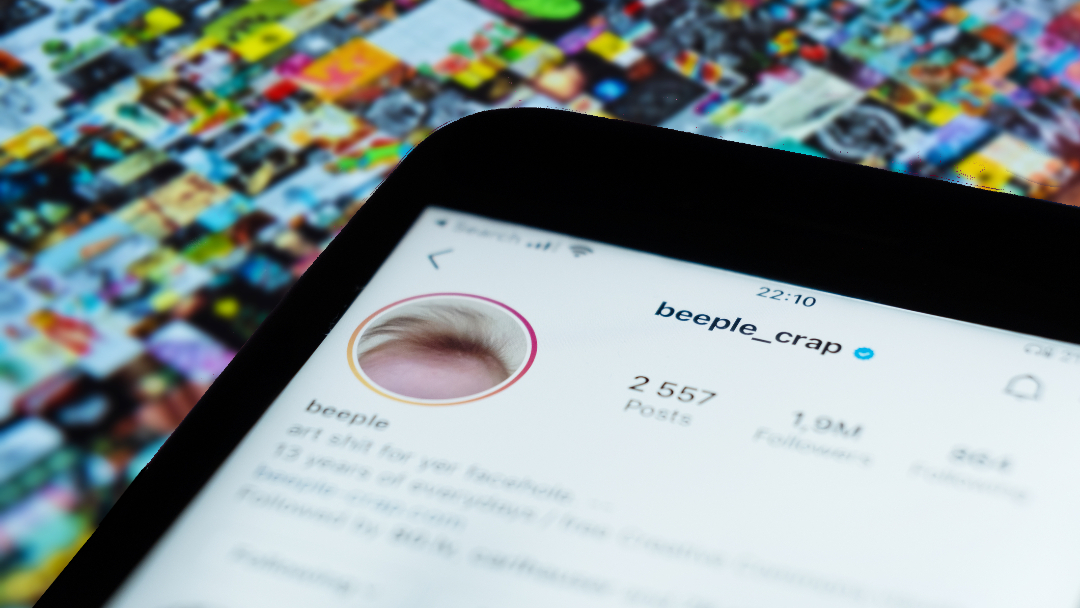 Images via Justlight and Sedovukr | Dreamstime.com

Every day for over 15 years, digital artist Beeple diligently creates a new piece of commentarial art and shares it online. Every day except for Monday, May 2, 2022, that is—which is a day that will forever leave a mark on the artist's career.
There's no symbolism in his skipping of the date. He simply forgot.
You may recognize Beeple's name from the history-making JPG collage that was auctioned off for an eye-watering US$69.3 million last March. Everydays — The First 5000 Days, a compilation of the first 5,000 pieces from his aptly-titled Everydays series, was the work that nudged non-fungible tokens (NFTs) into the public gaze.

To celebrate the project's 15th anniversary, Beeple—whose real name is Mike Winkelmann—appeared on The Tonight Show Starring Jimmy Fallon on Monday, his second time there, and created a brand-new digital artwork during the talk show.

The artist did not have the luxury of his usual two hours to complete this work. Nevertheless, he powered through and managed the job in about 25 minutes. The result was deemed impressive by the host, and it was certainly worthy enough for Beeple to include in his Everydays series.
The graphic depicts a giant Fallon head, with a 3D rendition of The Tonight Show's moon logo in the backdrop. Surrounding the head are some people laid on the ground, alluding to the routine adopted by many television viewers of falling asleep to the show. The creator also added cherry blossoms to accede to a random suggestion made by someone in the audience.
Now, here's the kicker. Beeple was so distracted watching a recording of his segment hours later that he forgot the time, and it only occurred to him that he had missed his daily upload four minutes after midnight.
In all of the project's 15 years, this was the first day he didn't post an artwork. And you thought ending your Wordle streak was bad.
View this post on Instagram
The artist didn't have a name for the Fallon-inspired design on the show, but he's thought of one since the late-night gaffe: THE LAST LAUGH.
"I have literally had recurring nightmares about missing an Everyday," the artist wrote on Instagram. "And now this 'nightmare [scenario]' has finally happened, and on this day, of all days."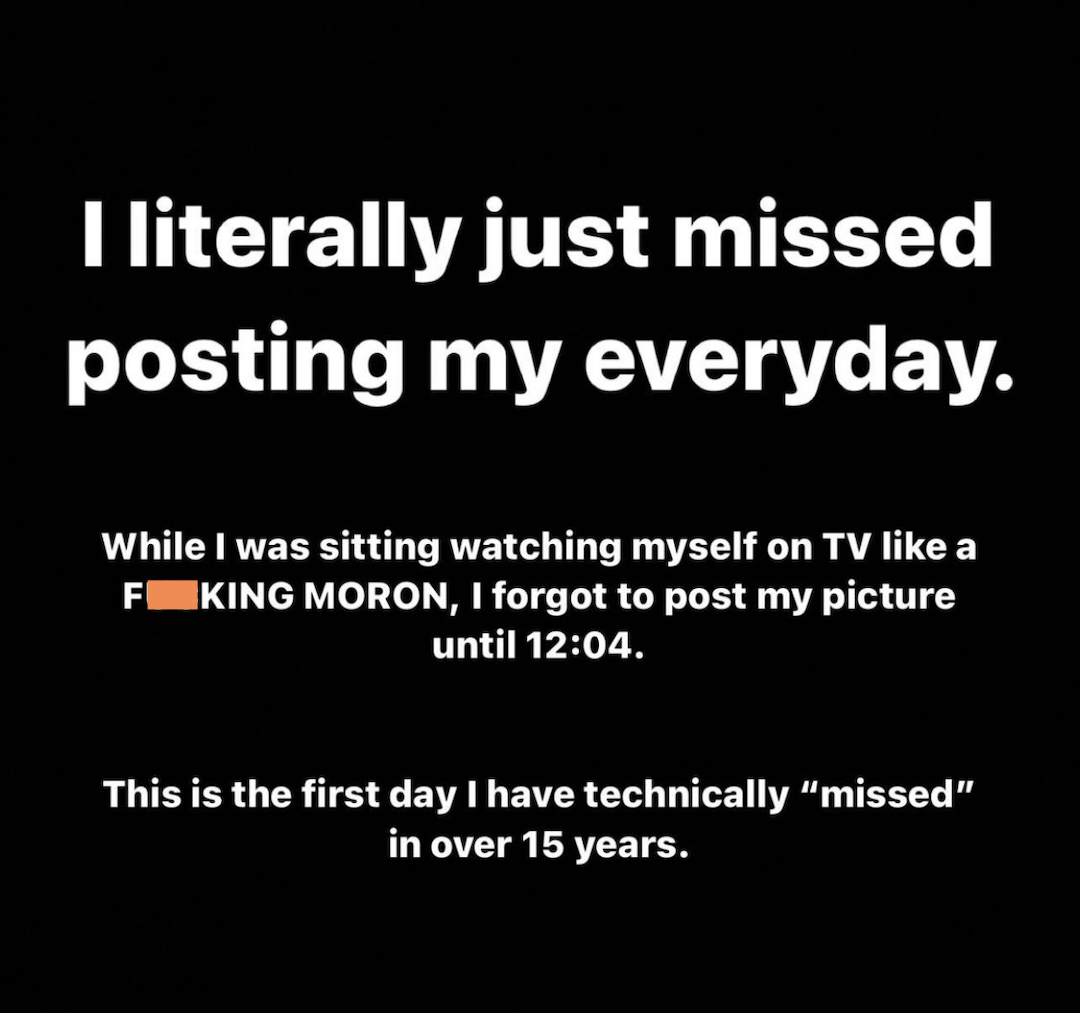 Screenshot via Beeple's Instagram Stories
Taking to his Instagram Stories, Beeple said he would "start again."
These things truly happen to the best of us.
[via Artnet News, Beeple, The Tonight Show, images via various sources]
Receive interesting stories like this one in your inbox
Also check out these recent news