Don't miss the latest stories
Share this
Burger King Flaunts How Bad Customers Are At Identifying Its Menu Items
By Mikelle Leow, 09 May 2022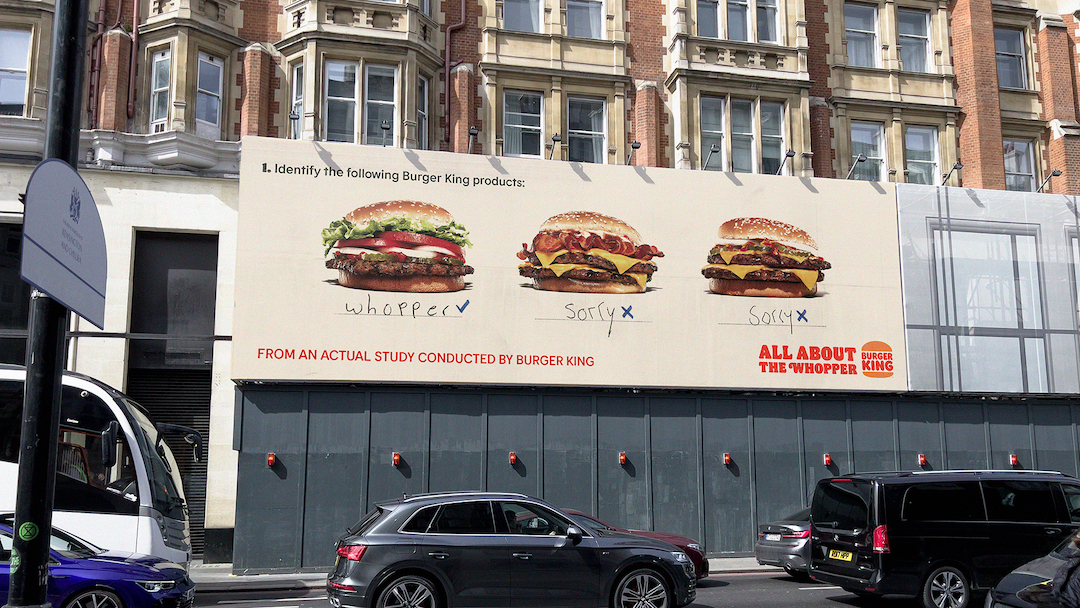 Image courtesy of INGO for Burger King
Burger King recently stumbled upon the revelation that people cannot remember most items on its menu. And you know what? It's okay with that.

Last month, the fast-food giant took to cities around the world—from London and Tokyo to Mexico City and Stockholm—and surveyed people on the streets to name three of its burgers. A generous US$10,000 was up for the taking for those who could pass the challenge.

Unfortunately, beyond the Whopper, 85% of global participants could not come up with anything else, and only 3% were able to identify three or more sandwiches. Among their responses were "Burger King doble bufalo Crunch," "Big Whopper Baby," "Healthy burger," "Fishy Wishy," "Isn't that a sub?" and "The Big Mac Competition."

Instead of feeling sorry for itself, Burger King is owning these "disappointing" results in a new global campaign entitled All About The Whopper. After all, the study only proves where its crowning glory stands.

Image courtesy of INGO for Burger King
Billboards displayed in cities, alongside a campaign video, were produced by Swedish advertising agency INGO, the same firm behind that infamous 'Moldy Whopper'.

Image courtesy of INGO for Burger King
"We are more than happy that nine out of 10 people around the world could name the Whopper. The study proves the big love people have for it—and that's worth celebrating!" describes Iwo Zakowski, Head of Global Brand Marketing at Burger King.
"But we do have other burgers too. Like the Chicken Royale… delicious, Bacon King, also delicious, or Big King. The list is actually quite long," hints Zakowski.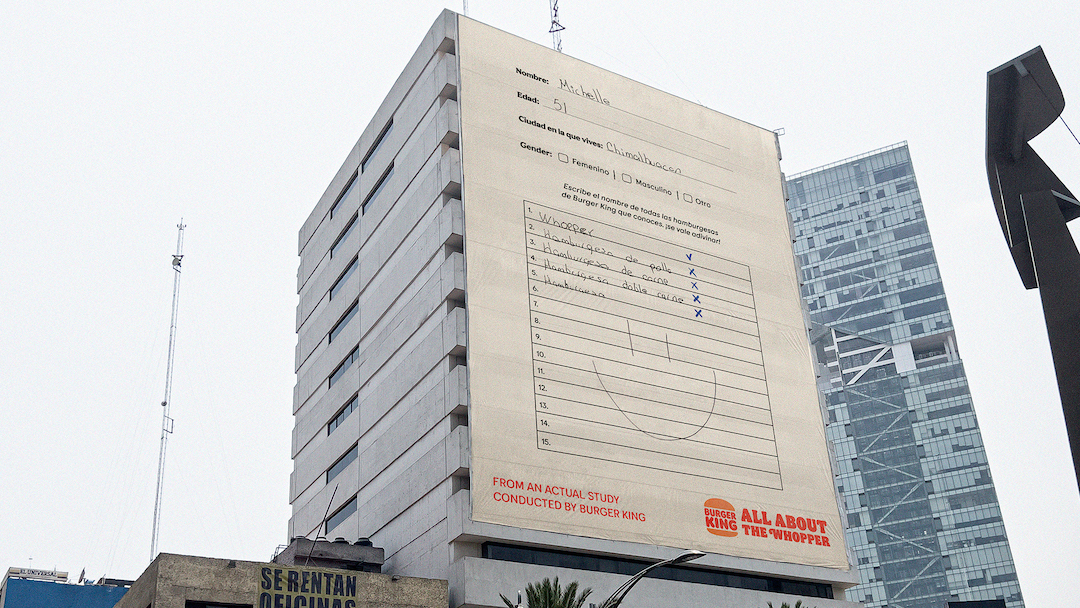 Image courtesy of INGO for Burger King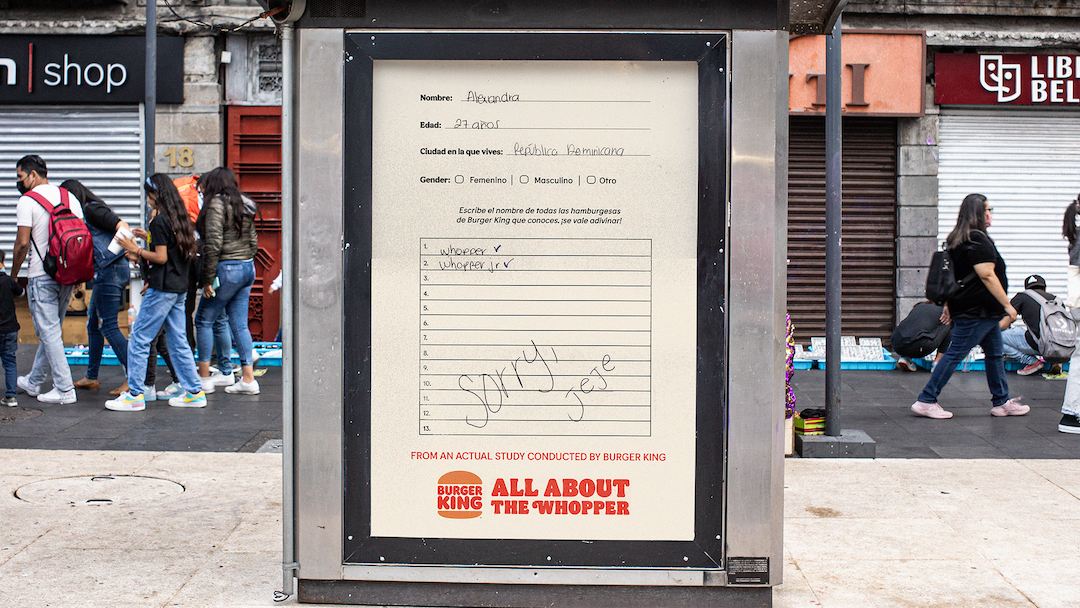 Image courtesy of INGO for Burger King

[via INGO]
Receive interesting stories like this one in your inbox
Also check out these recent news