Don't miss the latest stories
Share this
NASA Shows Off How Far Its Cameras Have Come In Shots Of Distant Galaxy
By Alexa Heah, 11 May 2022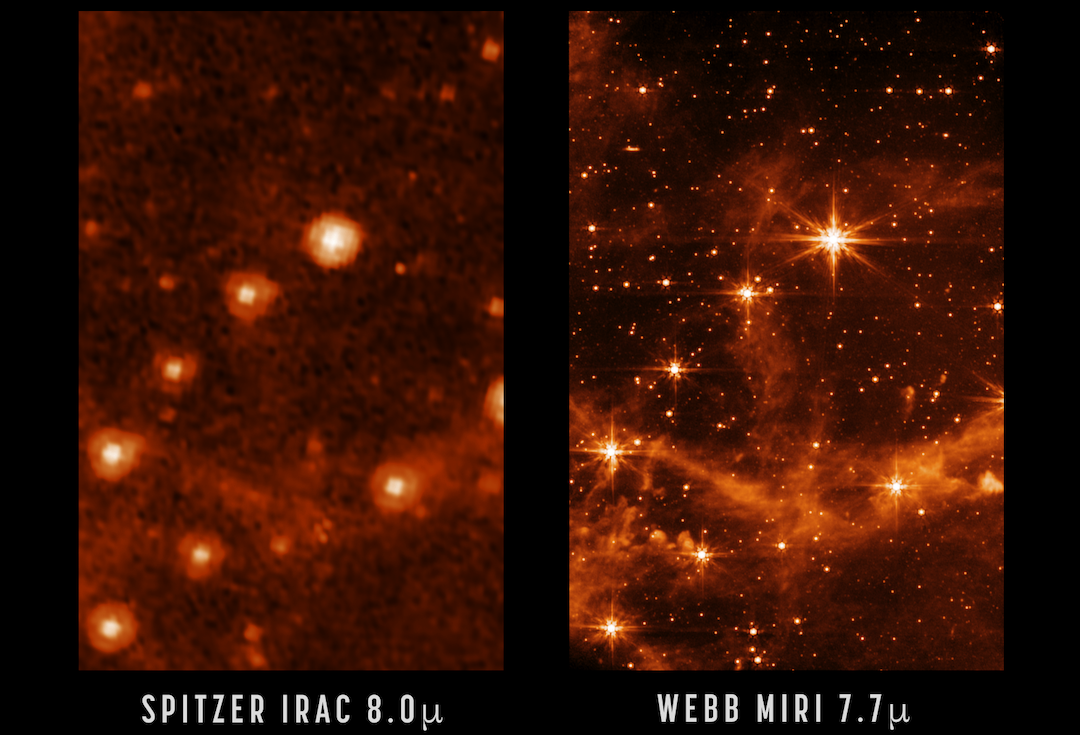 When comparing a new image captured by the James Webb Telescope to one of the same cluster of stars taken by the Spitzer Space Telescope, you'll instantly be able to see a stark difference in clarity between both pictures.
The Mid-Infrared Instrument (MIRI) camera, Webb's coldest, had shot a test image of the Large Magellanic Cloud, a small satellite galaxy within the Milky Way.

NASA published the new image alongside one previously taken by the Spitzer Space Telescope, which was launched in 2003, and after 19 years of innovation and progress, it's certainly clear the engineers have come a long way with the precision of Webb's Telescope.

While the differences may seem minute in the grand scheme of things, they're often huge discoveries for scientists, with Webb's MIRI image at 7.7 microns showing the interstellar gas in far more detail than the Spitzer did at 8.0 microns.

In the image, researchers were able to spot emissions from "polycyclic aromatic hydrocarbons," otherwise known as molecules of carbon and hydrogen that play an "important role in the thermal balance and chemistry of installer gas."

As NASA puts it: "When Webb is ready to begin science observations, studies such as these with MIRI will help give astronomers new insights into the birth of stars and protoplanetary systems."
Receive interesting stories like this one in your inbox
Also check out these recent news