Don't miss the latest stories
Share this
Behold, The First Photo Proof Of The Black Hole In Our Milky Way
By Alexa Heah, 13 May 2022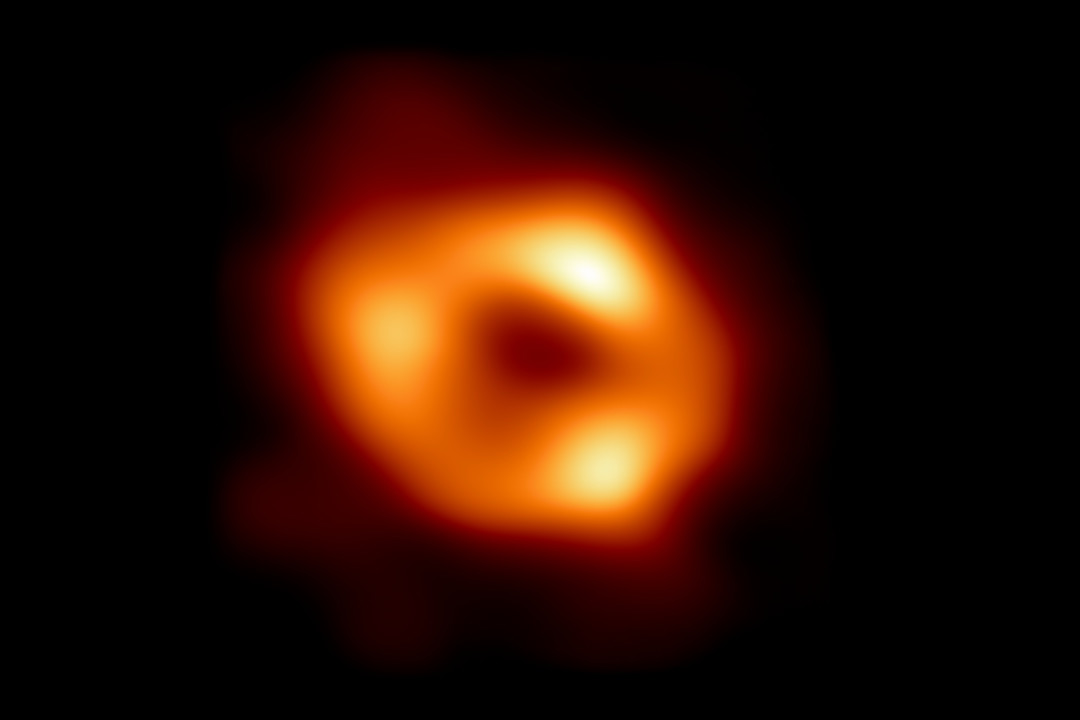 It's happened! Astronomers have managed to snap and unveil the first-ever image of the supermassive black hole situated right in the heart of our Milky Way galaxy.

This breakthrough confirms that the object, known as Sagittarius A*, is indeed a black hole, and allows researchers greater insight into how these giants—which are thought to be at the center of most galaxies in the universe—form and operate.

Global research team Event Horizon Telescope (EHT) Collaboration was the one to capture the picture, by making use of observations from a global network of radio telescopes. Over 300 researchers from 80 institutions around the world collaborated to make the incredible effort possible.

According to the company, despite not being able to see the black hole itself—because it's completely dark—the glowing gas around it is a telltale sign of the object's existence, a dark central "shadow" surrounded by a bright ring of light.

And if you were wondering just how massive the "supermassive" black hole was, it's four million times bigger than our Sun, though, to us, it appears to be the same size as a donut on the moon due to it being a whopping 27,000 light-years away.

"These unprecedented observations have greatly improved our understanding of what happens at the very center of our galaxy, and offer new insights on how these giant black holes interact with their surroundings," said EHT Project Scientist Geoffrey Bower from the Institute of Astronomy and Astrophysics, Academia Sinica, Taipei.
[via NPR and Event Horizon Telescope Collaboration, cover image via Event Horizon Telescope Collaboration]
Receive interesting stories like this one in your inbox
Also check out these recent news