Don't miss the latest stories
Share this
Meta's Mark Zuckerberg Flaunts Mixed-Reality Headset While Censoring The Headset
By Mikelle Leow, 13 May 2022
Video screenshot via Mark Zuckerberg
To immerse yourself in Meta's metaverse, you'll need special equipment. One of the keys to its portal is the codenamed 'Project Cambria' headset that should be ready in the coming months.
Up until now, CEO Mark Zuckerberg had only teased the gadget in words. But on Thursday, he finally shared a glimpse of the mixed-reality headset—sort of. In a short new video teaser, Zuckerberg revealed what the world around you could look like if you strapped on the headset, but obscured the hardware in pixels.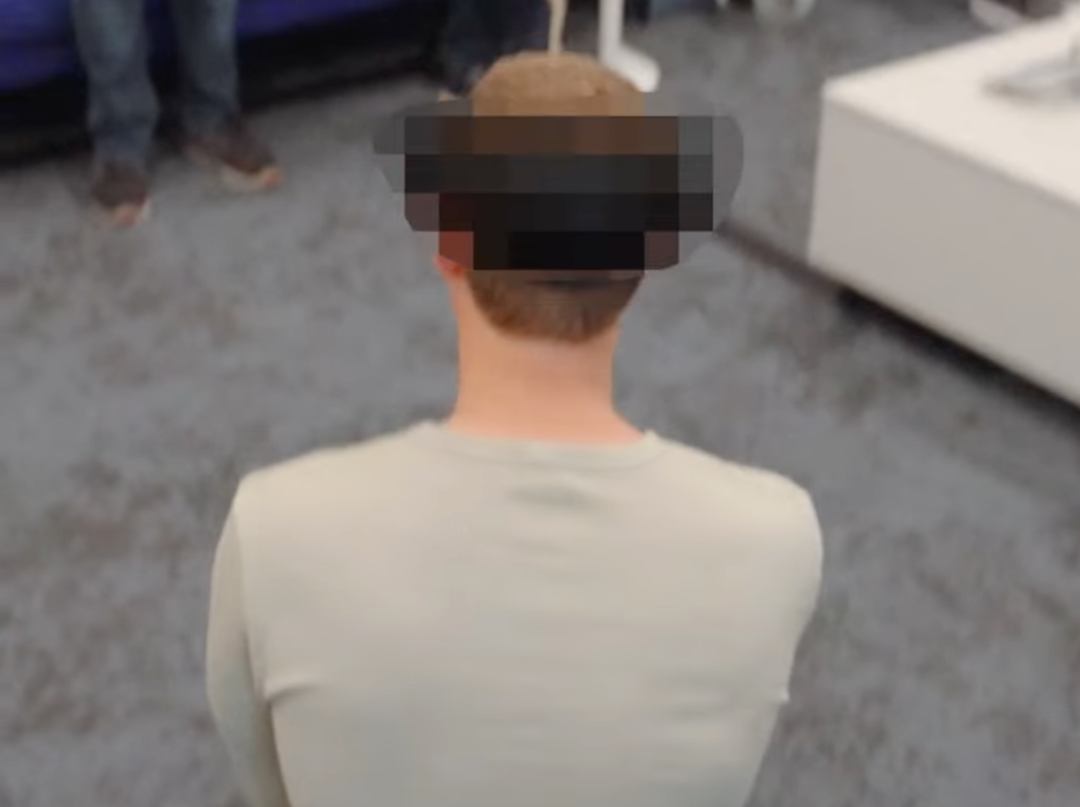 Riveting stuff. Video screenshot via Mark Zuckerberg
The definitely-human Meta boss never looked happier or more at home than when he interacted with a virtual creature and conjured up a utopian metaverse.

The demo illustrates 3D objects that you can interact with in the real world, hence the term mixed reality. Zuckerberg petted a virtual pet and pulled up social feeds in front of his eyes, for instance.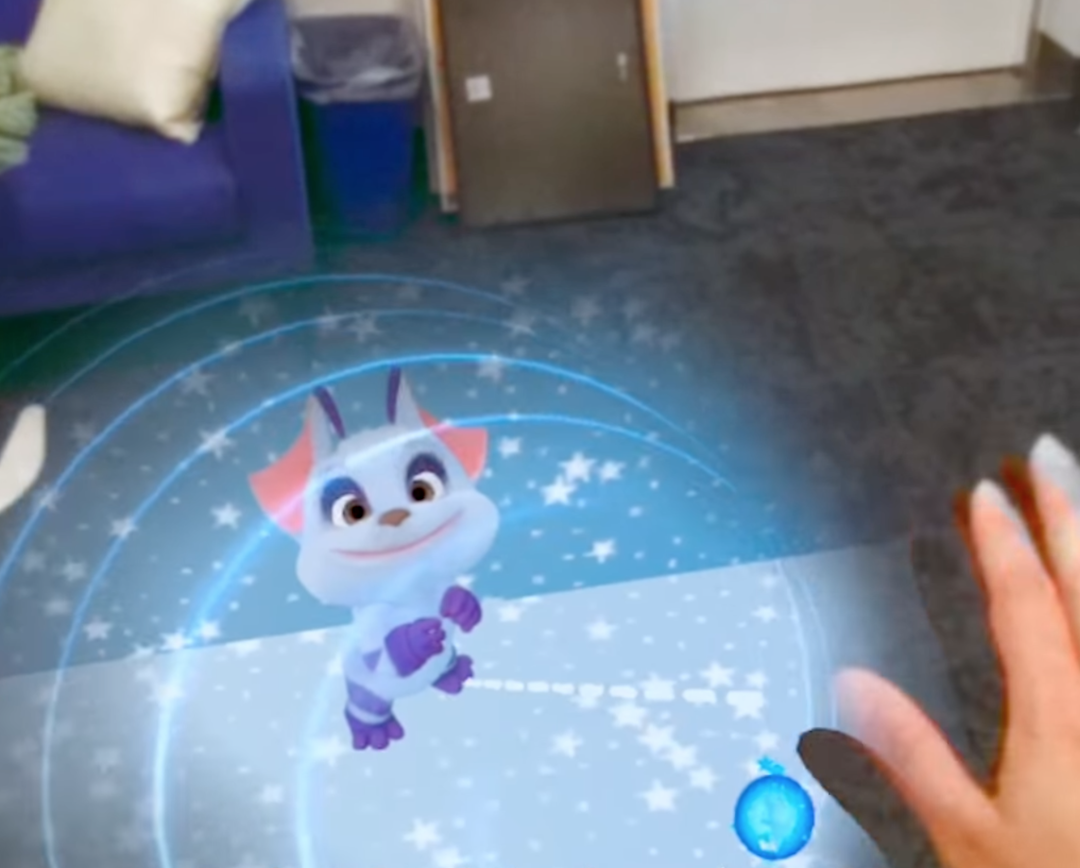 Video screenshot via Mark Zuckerberg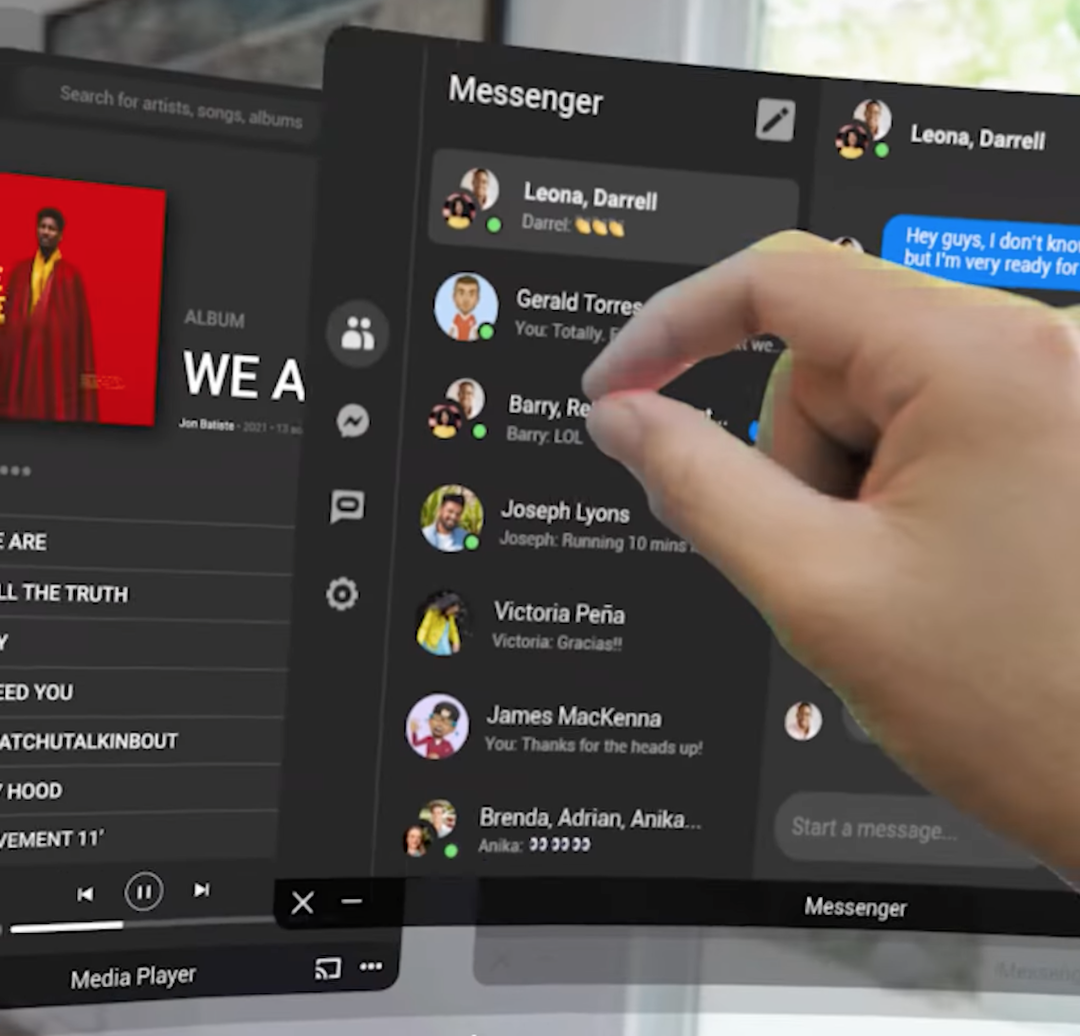 Video screenshot via Mark Zuckerberg
He also teased the ability to access work apps and files, reiterating an earlier announcement about Project Cambria being optimized for work. Back then, Zuckerberg described that the high-end device could "eventually [be] replacing your laptop or work setup."

Internally, folks at Meta have likened the headset to a "laptop for the face" or a "Chromebook for the face." The latter label is interesting as Zuckerberg uploaded his preview of Project Cambria just hours after Google previewed its AR glasses, Mashable notes.
Project Cambria will boast "full-color passthrough mixed reality," promising immersive experiences where the virtual and physical words intertwine.
What this supposedly means is you won't always have to head out for a run anymore—no excuses about the weather working against your favor. Workouts can be done right at home, in front of a virtual coach.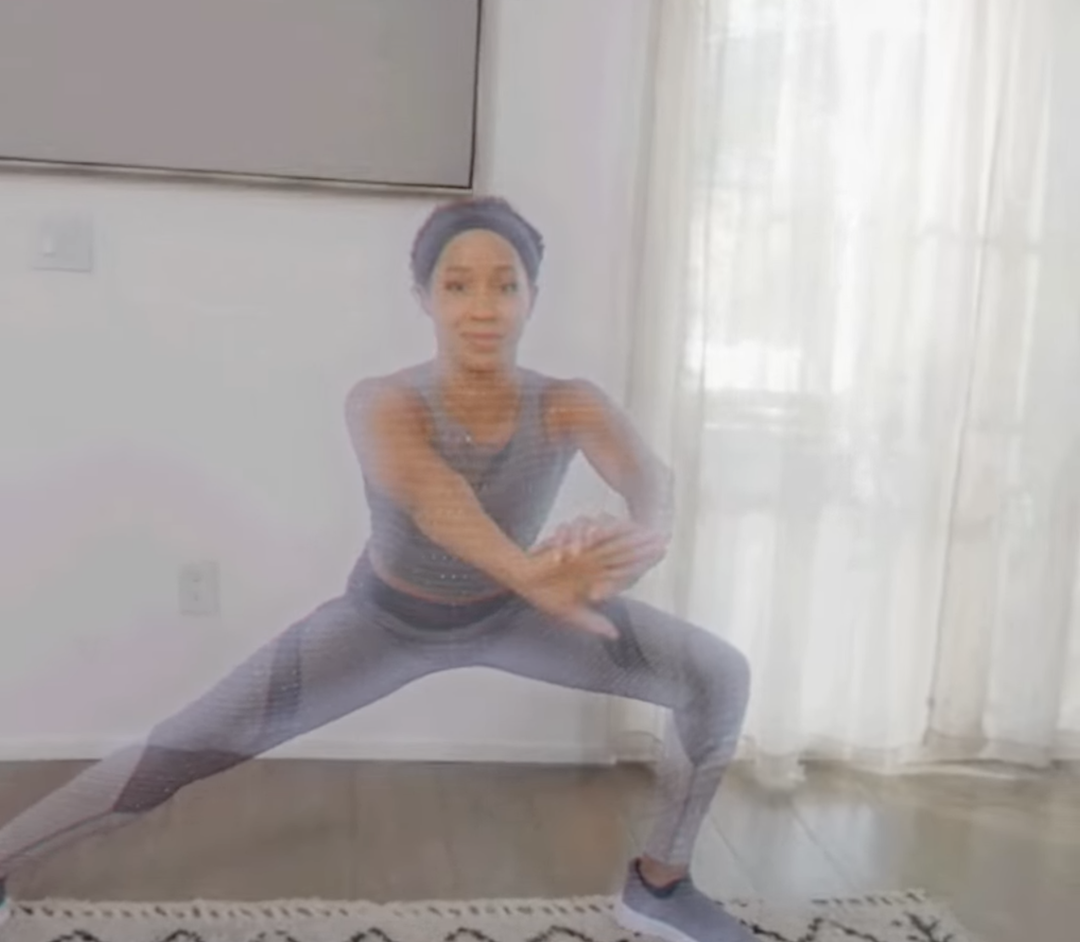 Video screenshot via Mark Zuckerberg

Watch Zuckerberg in his element in mixed reality below.
First look at mixed reality on our next headset codenamed Project Cambria. This demo was created using Presence Platform, which we built to help developers build mixed reality experiences that blend physical and virtual worlds. The demo, called "The World Beyond," will be available on App Lab soon. It's even better with full color passthrough and the other advanced technologies we're adding to Project Cambria. More details soon.

Posted by Mark Zuckerberg on Thursday, May 12, 2022
[via Mashable and IGN, video and screenshots via Mark Zuckerberg]
Receive interesting stories like this one in your inbox
Also check out these recent news