Don't miss the latest stories
Share this
Concert Hall Design By BIG Has A Roof That Starts By The River For Strolls
By Alexa Heah, 20 May 2022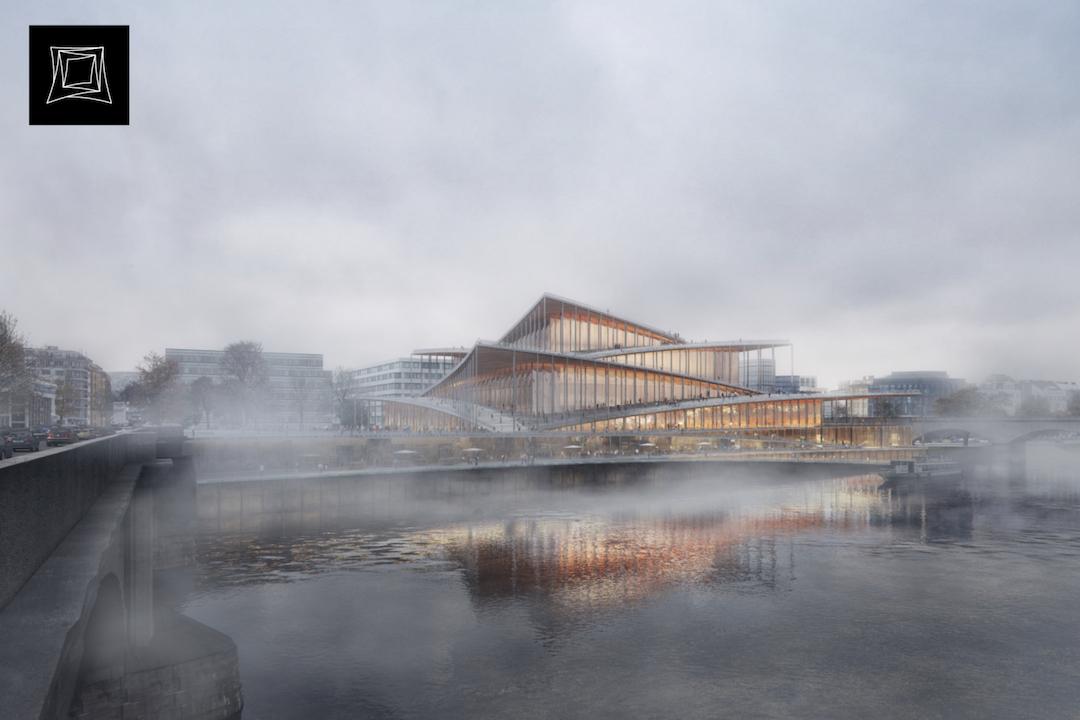 In a recent announcement, the city of Prague, Czech Republic, has selected the Bjarke Ingels Group (BIG) for the construction of the country's first national concert hall in over a century.

Dubbed the Vltava Philharmonic Hall, the new building will seat more than 1,800 audience members, and celebrate the nation as a cultural capital and world-class philharmonic site in Europe.

Situated at the intersection between the Vltava riverfront and the Cultural Mile, the site will play an instrumental role in bridging the Old Town's traditional atmosphere with Holešovice neighborhood's bourgeoning modern art scene, serving as a landmark that will instantly be recognized from afar.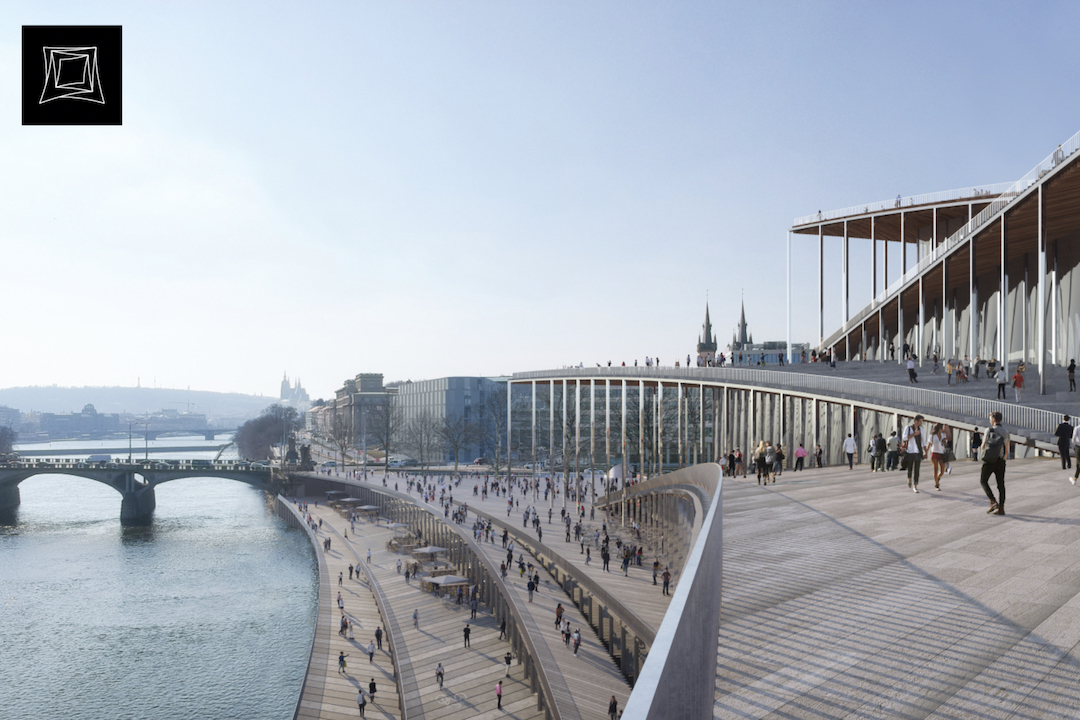 One key feature of the building will be the meandering journey from the riverbank to the rooftop. As the concept raises and lowers the corners of the structure at multiple points, public spaces intuitively flow in and out of the site, with the roofs serving as a continuation of the grand public plaza.

Visitors will be welcomed to stroll to the top of the building, akin to a hike, where they'll find spaces to sit and gather for outdoor performances or picturesque views of the Bohemian Forest.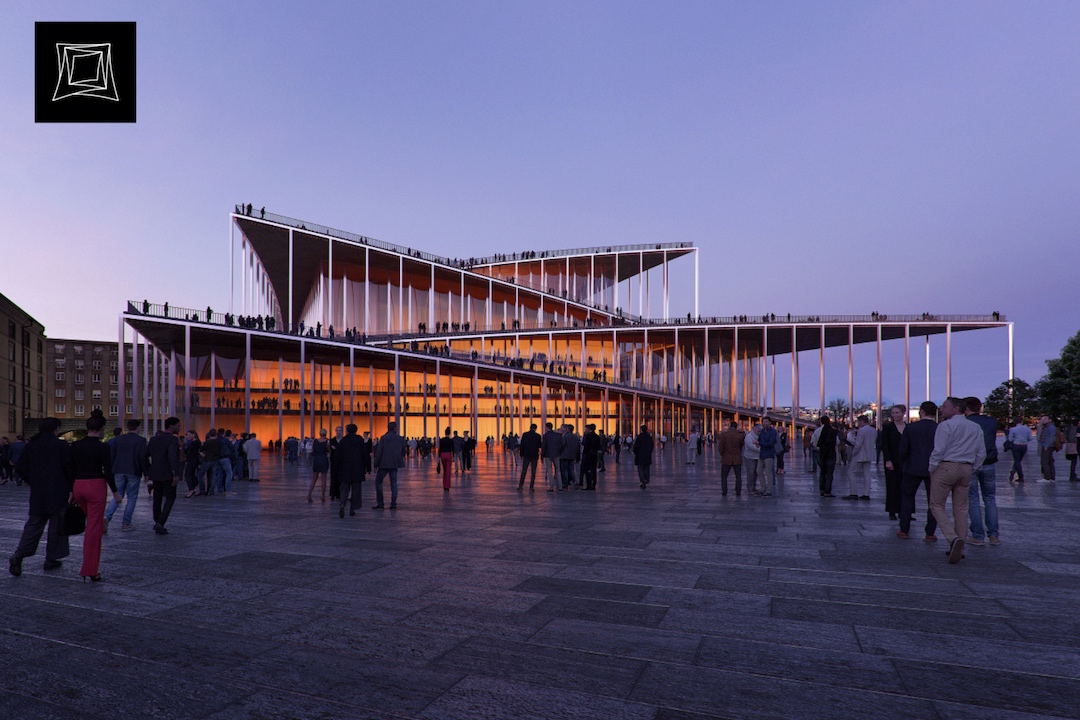 "The Vltava Philharmonic Hall is composed as meandering journey from riverbank to rooftop. Public flows and belvedere plazas united the city life of Prague to the music within," says Bjarke Ingels, Founder of BIG.

"From this rhythmic structure, a symphony of colonnades and balconies extend as platforms for public life. Expressive yet pragmatic, the new Philharmonic will ascend to form a key landmark for Prague—from river to roof," he adds.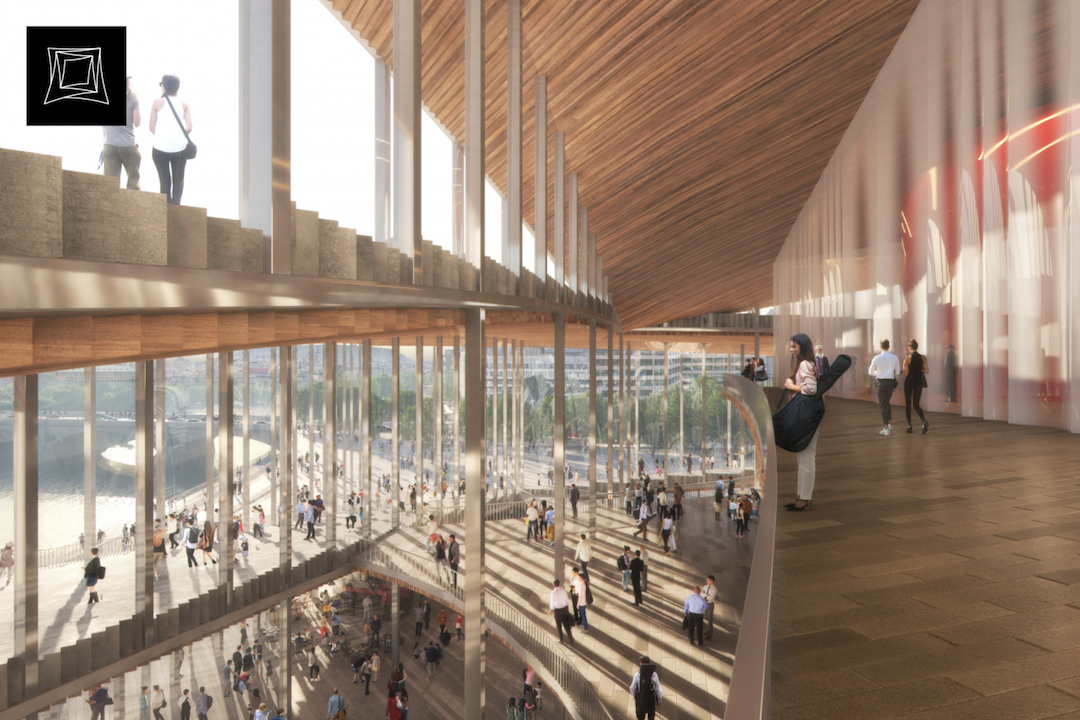 Inside, the concert hall will greet guests with a striking interior inspired by Czech Glass Artists leading them into the music venues. The main venue, The Vltava Hall, will feature a special seating arrangement similar to the petals of a pinecone turned inside out, allowing it to rotate within the shape of a perfect square.

Additionally, the timber interiors of the halls provide balanced acoustics, and help make the audience feel even more connected when listening to the orchestra.

"Like eighth, quarter, half, and whole notes, the steps, the benches, façade, and colonnade are perfectly on beat offering its resident orchestras effective and extroverted rehearsal areas, while bringing the audiences within the halls closer to the source in an environment that is both majestic and intimate," sums up Brian Yang, Partner in Charge at BIG.
[via New Atlas and Bjarke Ingels Group, images via Bjarke Ingels Group]
Receive interesting stories like this one in your inbox
Also check out these recent news