Don't miss the latest stories
Share this
'Air Bee & Bee' Surrounds You With A Million Bzzzy Bees While You Sleep
By Mikelle Leow, 23 May 2022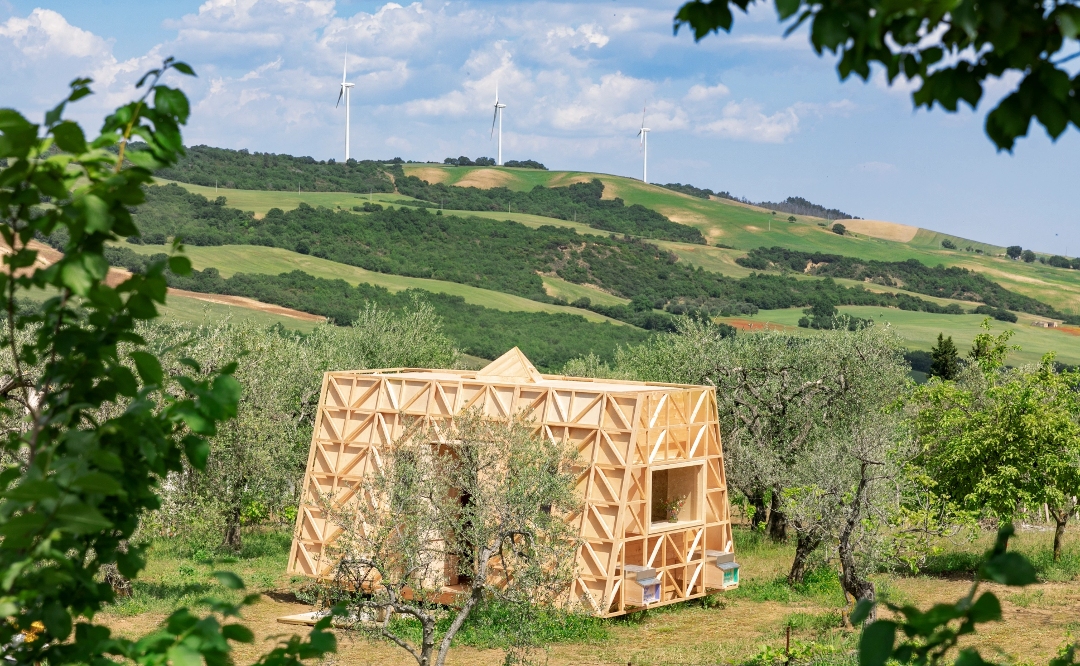 Image via Airbnb
Bees are essential in keeping ecological balance, pollinating one-third of the world's food and filtering our air. Yet, they're being cast out of cities. Over at this endearingly-named "Air Bee & Bee" in southern Italy, however, there will only be a couple of humans—and a community of a million bees.

To celebrate World Bee Day on May 20, a beekeeper has opened up a little home on his olive farm near the idyllic village of Grottole and listed it on Airbnb. The concept was brought to life by designer and land artist Davide Tagliabue, architect Mariella Gentile, and cultural social enterprise Wonder Grottole.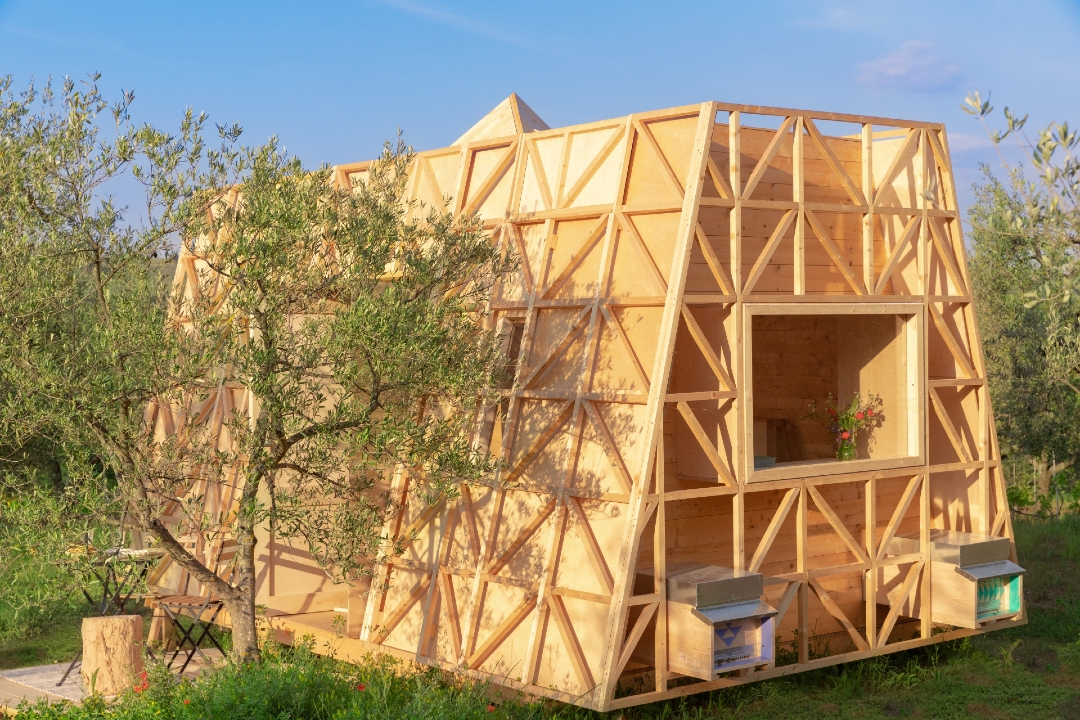 Image via Airbnb
Paying homage to its humming muses, this self-standing room has a honeycomb-like exterior. And while it sleeps two, you and your companion certainly won't be spending the night in isolation, as the space is surrounded by nine beehive boxes (called apiaries)—including one hanging from the ceiling, near your bed.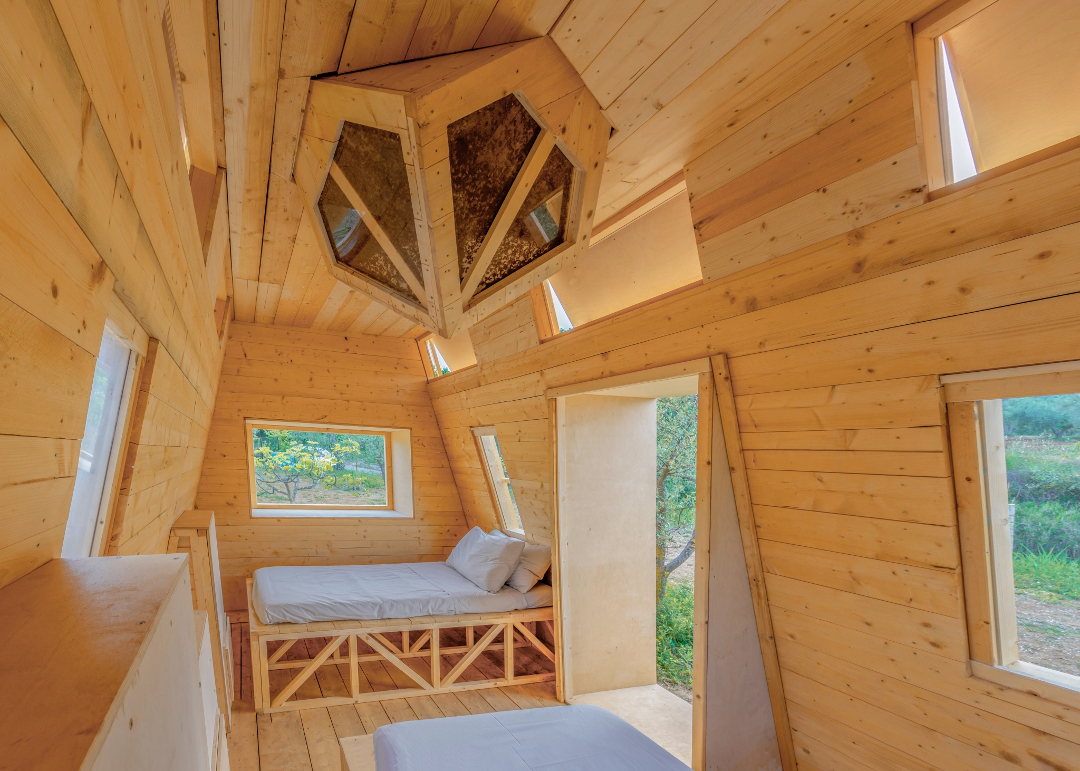 Image via Airbnb
Essentially, this is a giant beehive, which arguably makes you the Queen (or King) Bee.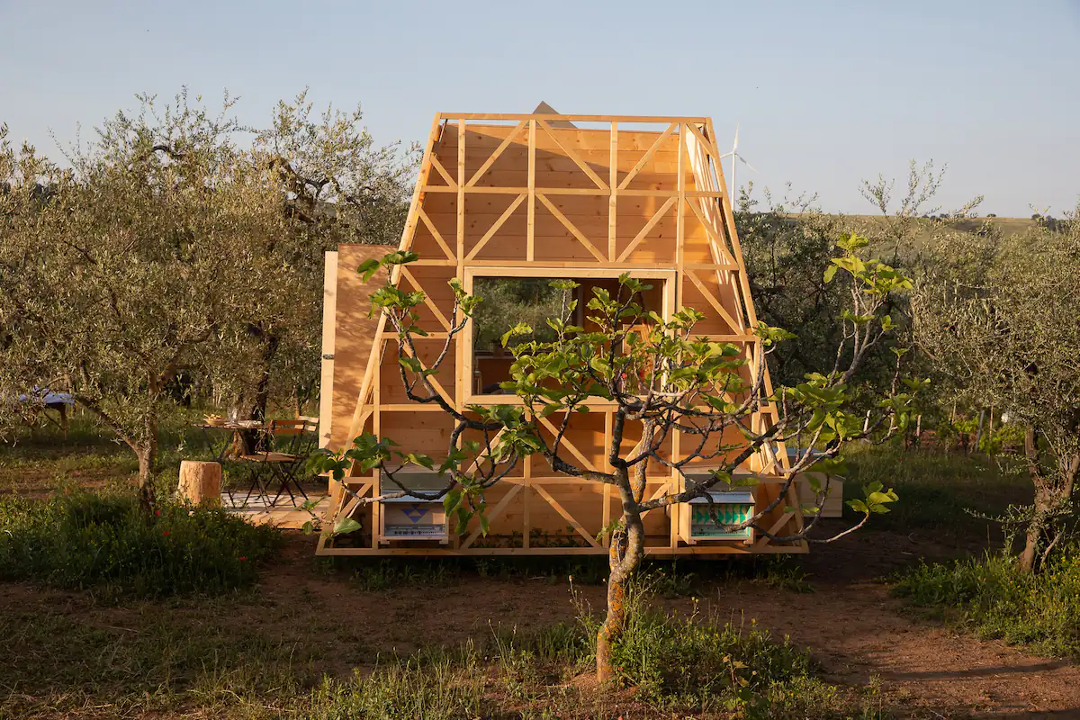 Image via Airbnb

The apiaries house a colony of over a million bees, but fret not about getting stung as the boxes are netted.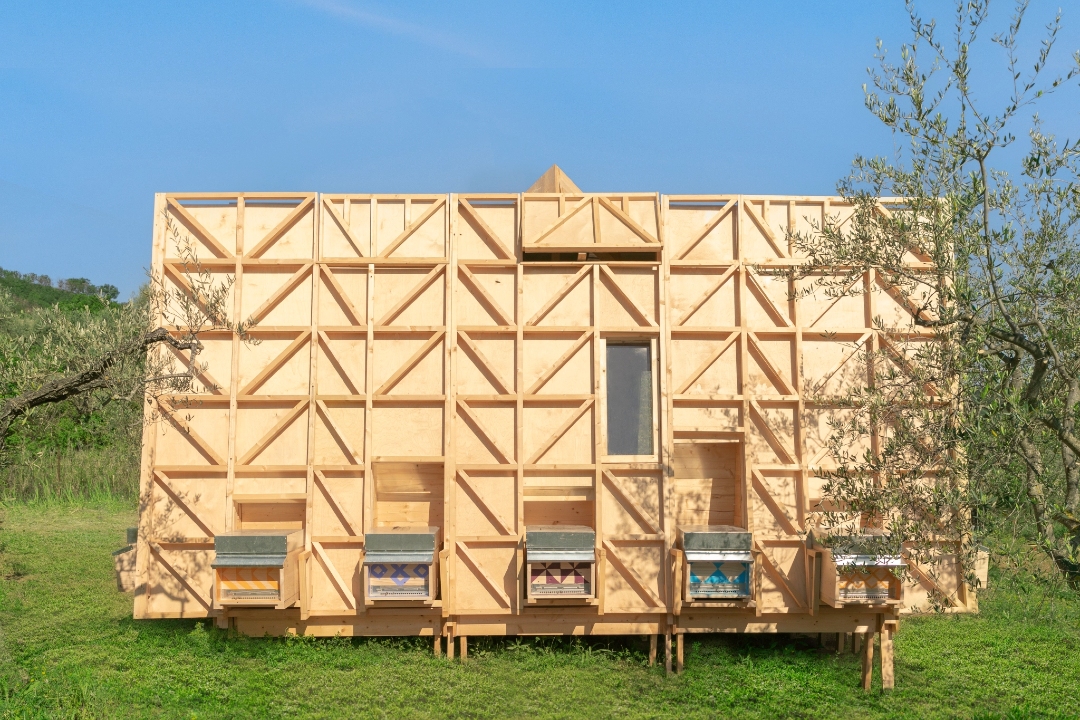 Image via Airbnb
To bring this bee-spoke place of accommodation to life, the beekeeper, Rocco Filomeno, ran a crowdfunding campaign that raised about US$17,000 and recruited 25 volunteers to finalize the touches of this buzzy abode, with the hope of spreading awareness about the imperative role of the bee population.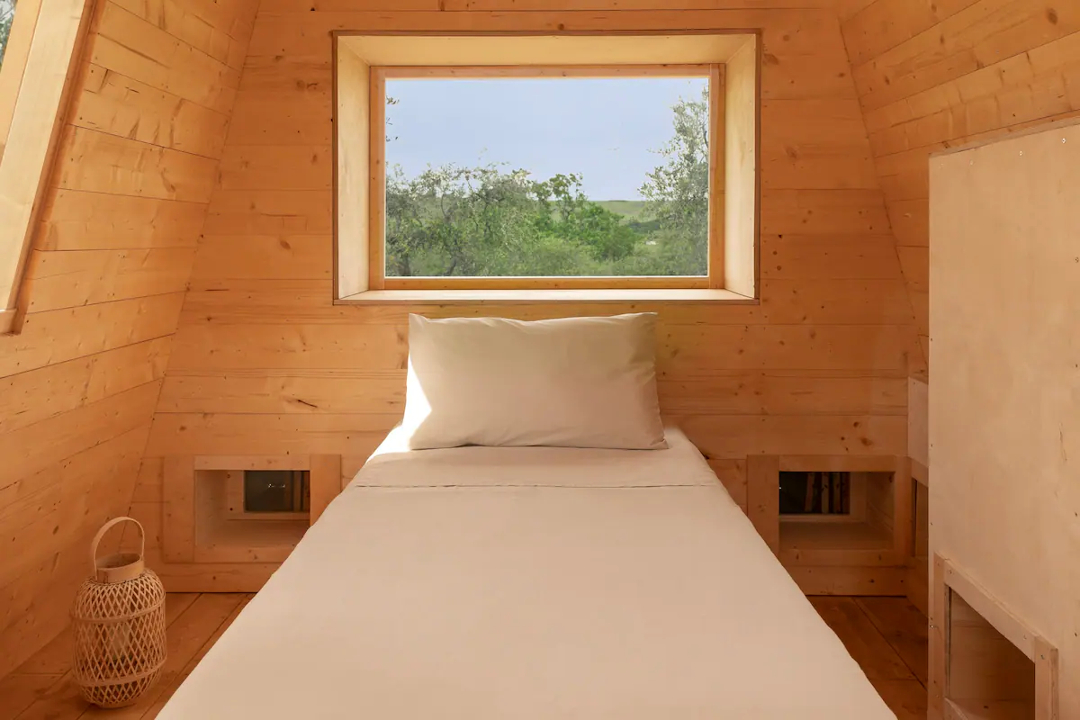 Image via Airbnb
Since there's only space for one room, the rental's bathrooms—one outdoor and one private—are located in a nearby cottage.

There's also no electricity since the experience is "100% rural," and guests will get a cooler bag to store food in. Filomeno will, however, supply you with solar-powered LED lights.

That also means there's no room for speakers, but there's no need for them when you'll be lulled to sleep by the soothing buzzing of a million bees.

The experience doesn't end there. The beekeeper will personally welcome guests and provide a lesson about bees and how to live with them. He'll also serve guests a breakfast of homemade biscuits, ricotta, strawberries, and local honey (no duh).

"This is the first place in the world where you can sleep immersed in the distinctive sound and aroma of the bees, experiencing 'bee-therapy' in the most authentic and natural way," says the owner.
The homestay is open for bookings at US$145 per night, with all proceeds going to support the village's bee conservation projects.

[via Apartment Therapy and Time Out, images via Airbnb]
Receive interesting stories like this one in your inbox
Also check out these recent news