Don't miss the latest stories
Share this
Google AI Conjures Up 'Unprecedented' Photorealistic Images From Mere Text
By Mikelle Leow, 25 May 2022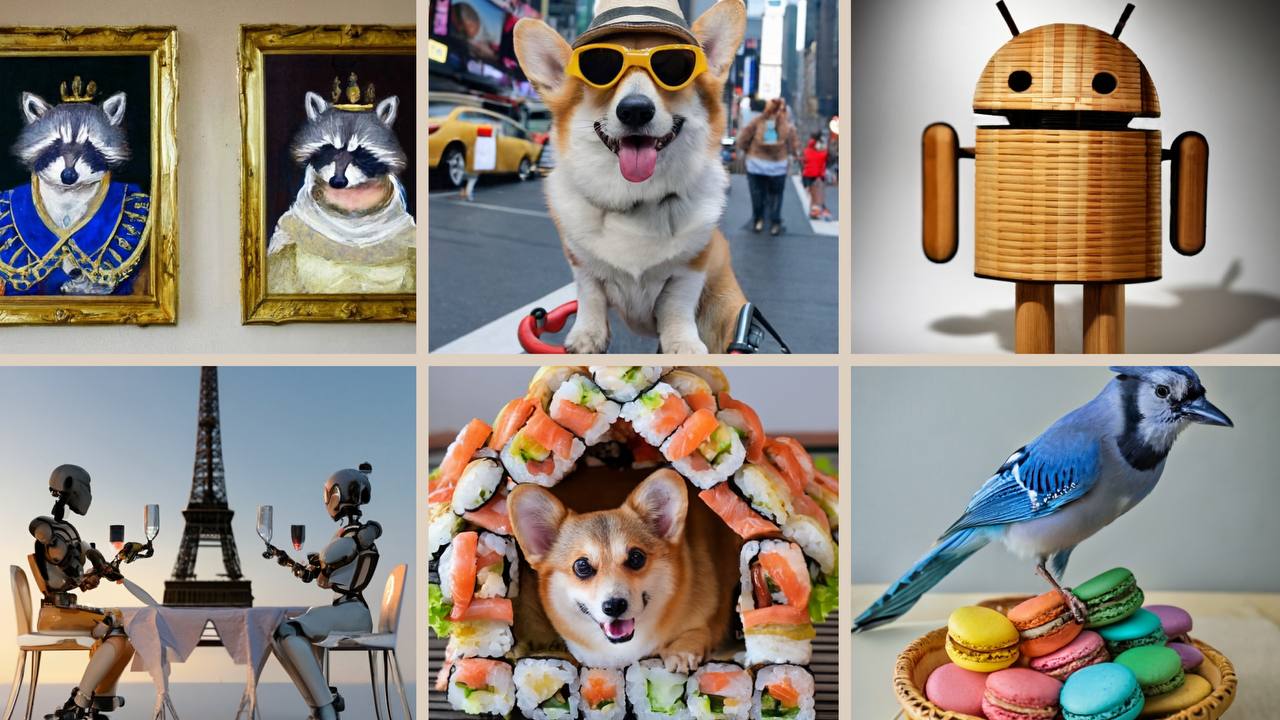 Images via Google Research

Have an absurd photographic concept in mind? Google's new artificial intelligence tool can bring it to life, and you don't even have to prepare the props or lighting.

The 'Imagen' diffusion model, developed by Google Research's Brain Team, promises to deliver images with "an unprecedented degree of photorealism" merely from text prompts, thanks to its "deep level of language understanding."

If this idea sounds familiar to you, that's because the Microsoft-funded OpenAI lab demonstrated a similar project just last month. 'DALL-E 2', as indicated in the name, produces artworks from scratch using AI (it's WALL-E and Dalí rolled into one, get it?). The tech can imagine images in various art styles, like ukiyo-e, digital art, and 1990s cartoons.

Google's version doles out results that are more like conceptual photographs, as if they were styled by real-life photographers. Case in point: this graphic that the AI made based just on the text, "A transparent sculpture of a duck made out of glass."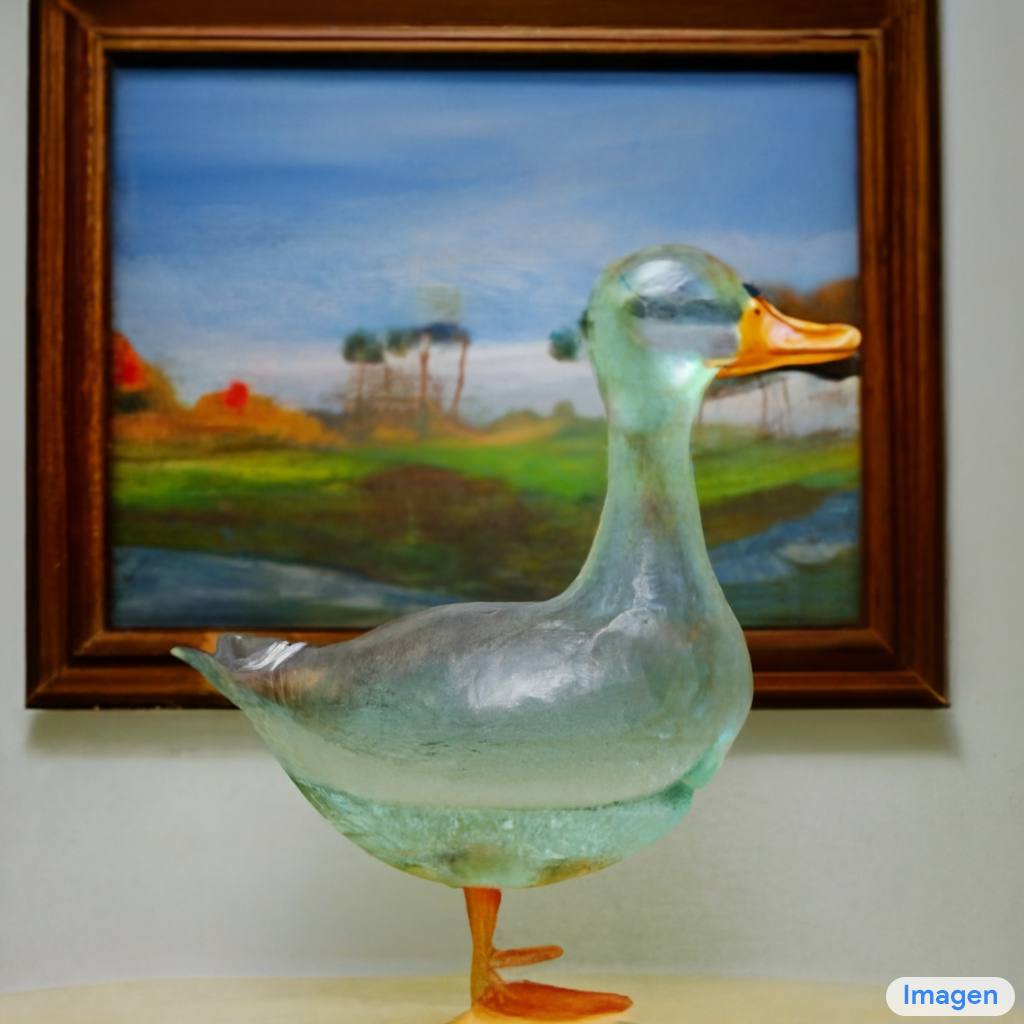 Image via Google Research
Here's another generated from the words: "A photo of a raccoon wearing an astronaut helmet, looking out of the window at night."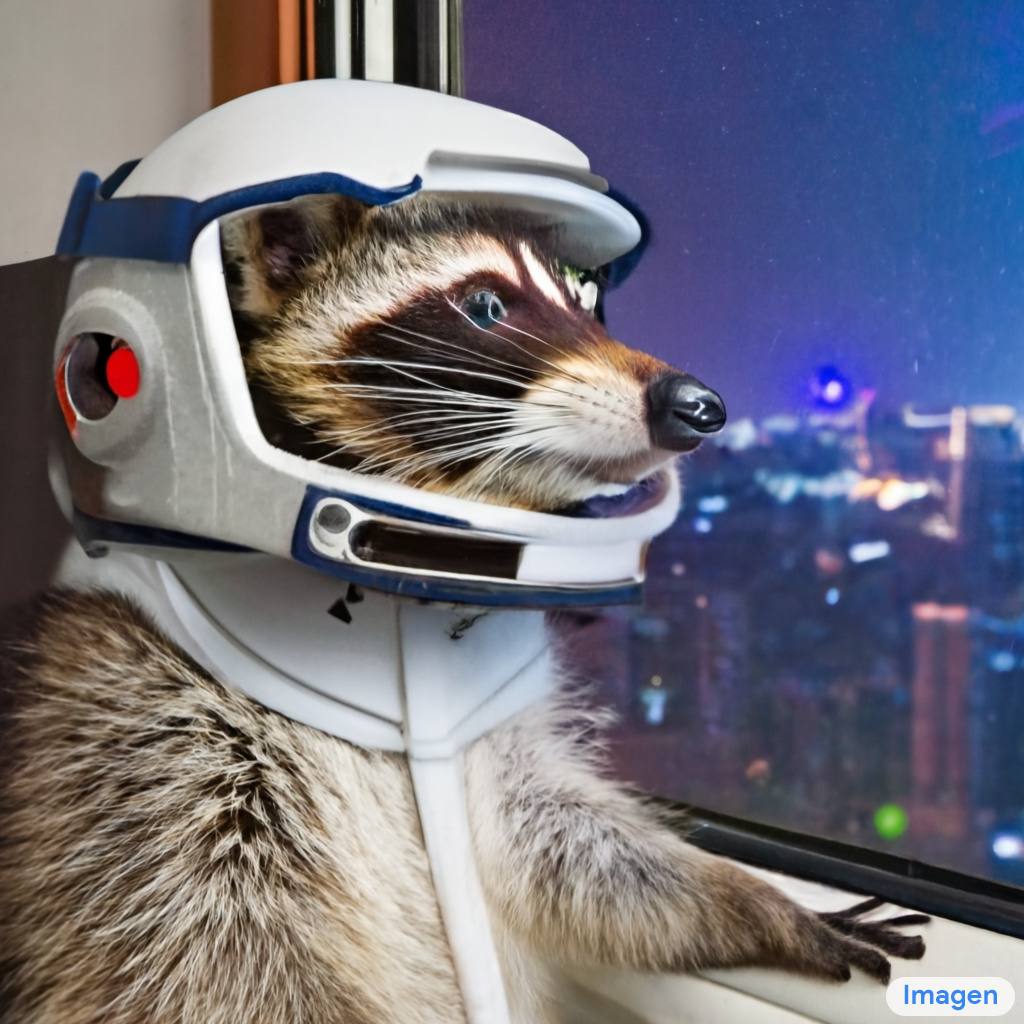 Image via Google Research

The system's flair in creating visual metaphors is astounding. The results are certainly more aesthetically-pleasing than some stock photographs you've seen around.

If you're looking to test this platform yourself, the bad news is that Imagen isn't open for public access. Like many AI tools of its kind, Imagen isn't shielded from the problematic biases and stereotypes unintentionally fed into machines. That also means the results you see are heavily curated and likely the cream of the crop—the only so-called "discrimination" we detect so far is the lack of cat pictures.

"While a subset of our training data was filtered to removed noise and undesirable content, such as pornographic imagery and toxic language, we also utilized LAION-400M dataset, which is known to contain a wide range of inappropriate content including pornographic imagery, racist slurs, and harmful social stereotypes," the team details.

The risks of the system being misused are too much, so until Google Research finds a solution to mitigate the biases while valuing users' creative freedom, Imagen will be off-limits for now.

In the meantime, enjoy some AI-generated "photos" below. You can also read Google's research paper here.
Prompt: "A cute corgi lives in a house made out of sushi."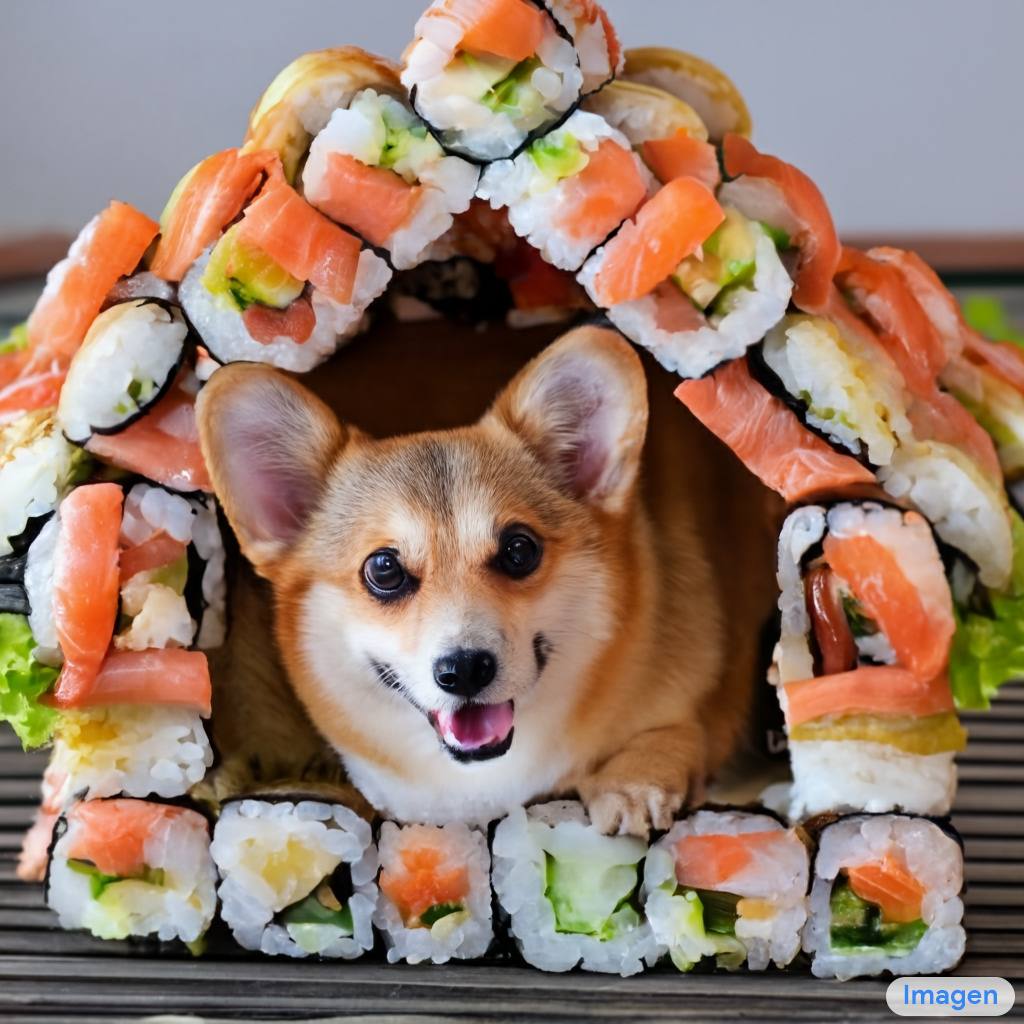 Image via Google Research
"A blue jay standing on a large basket of rainbow macarons."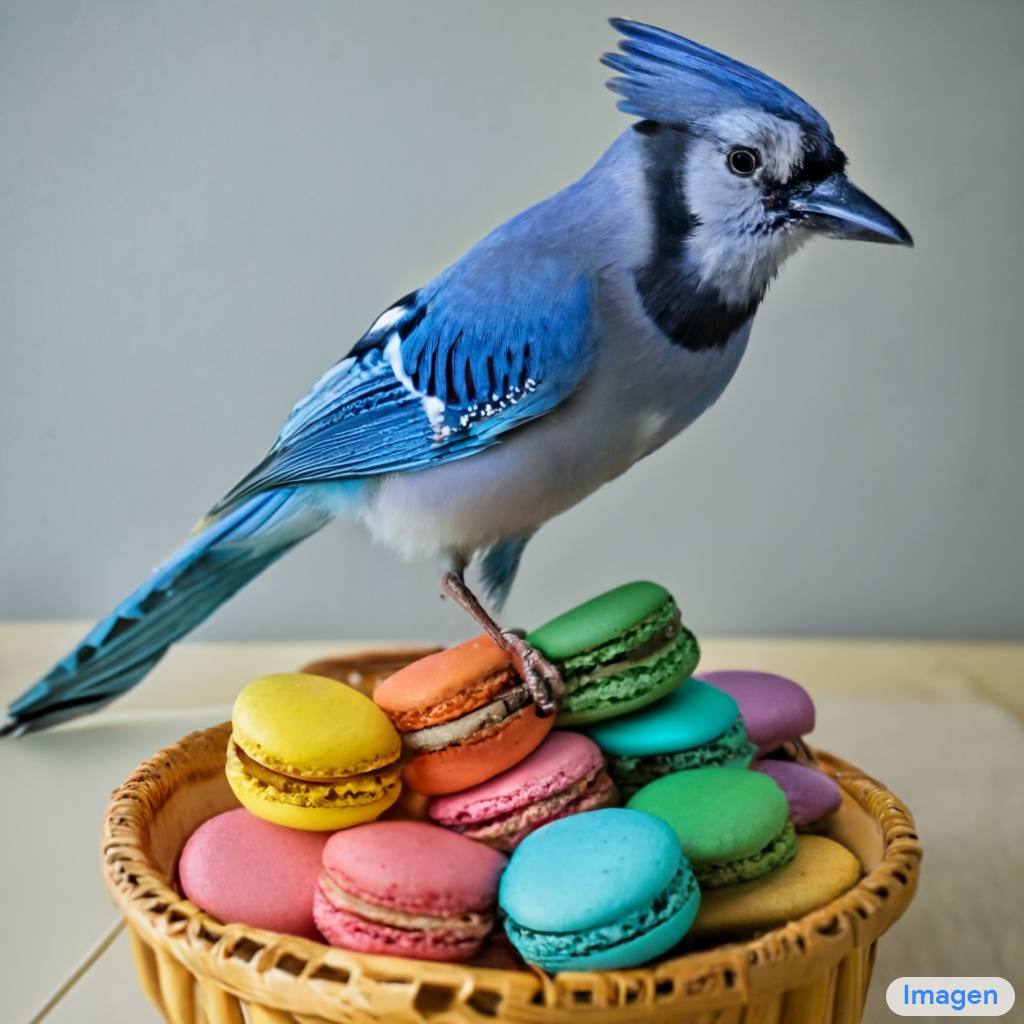 Image via Google Research
"A robot couple fine dining with Eiffel Tower in the background."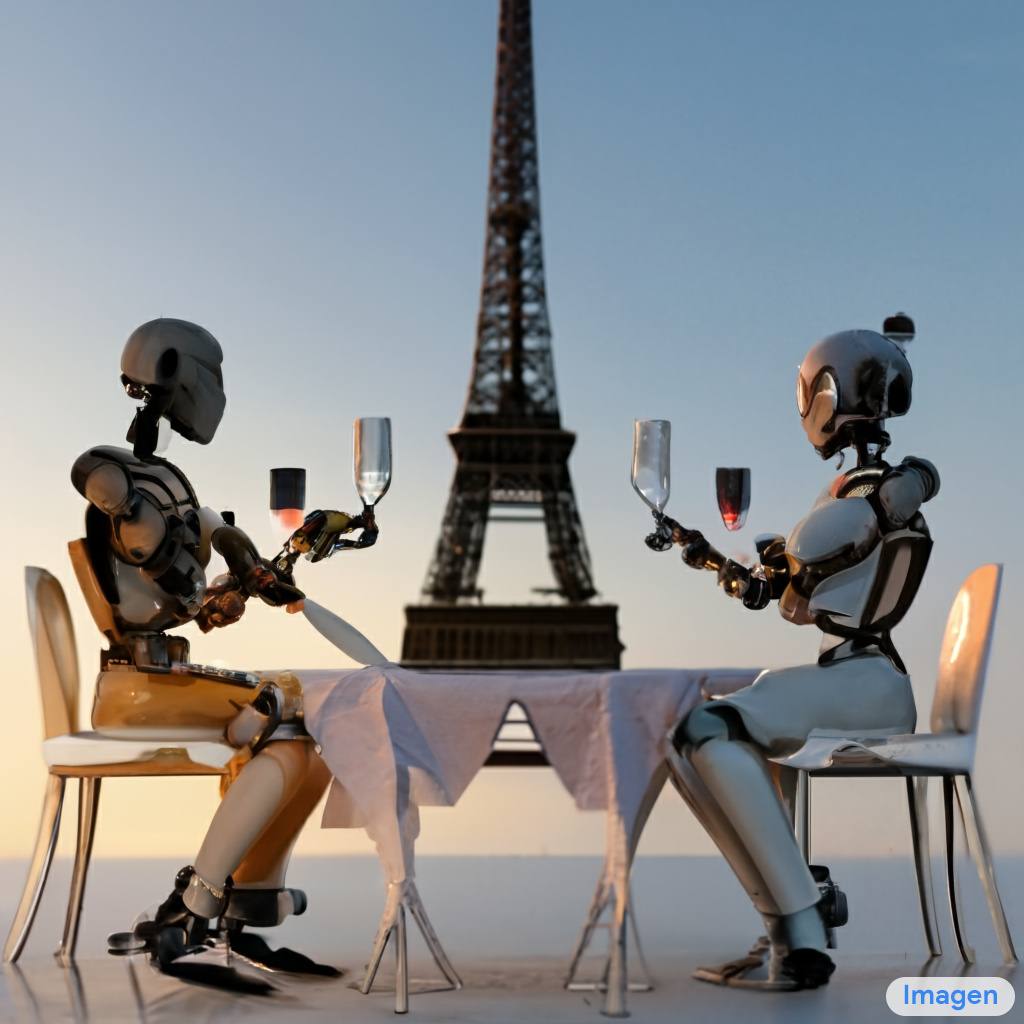 Image via Google Research
"A Pomeranian is sitting on the Kings throne wearing a crown. Two tiger soldiers are standing next to the throne."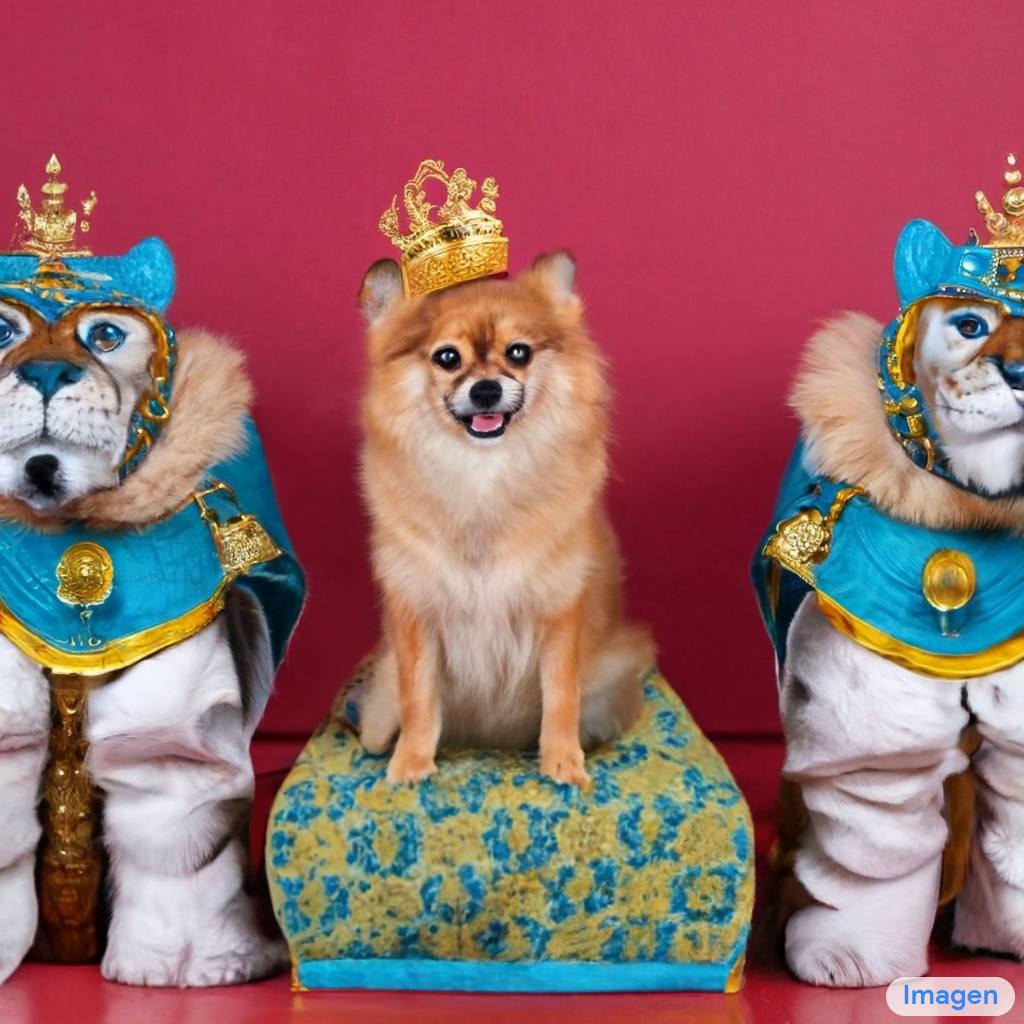 Image via Google Research
"A photo of a Corgi dog riding a bike in Times Square. It is wearing sunglasses and a beach hat."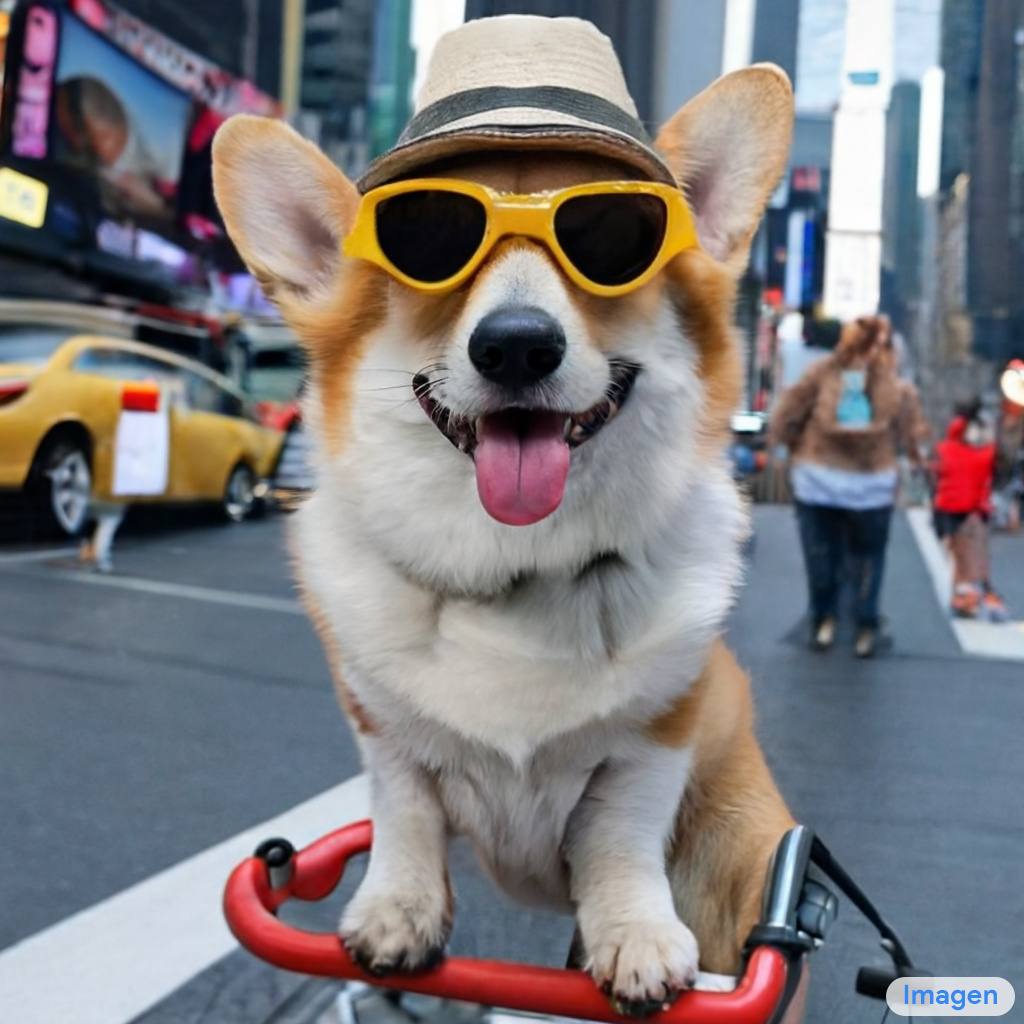 Image via Google Research
"A bald eagle made of chocolate powder, mango, and whipped cream."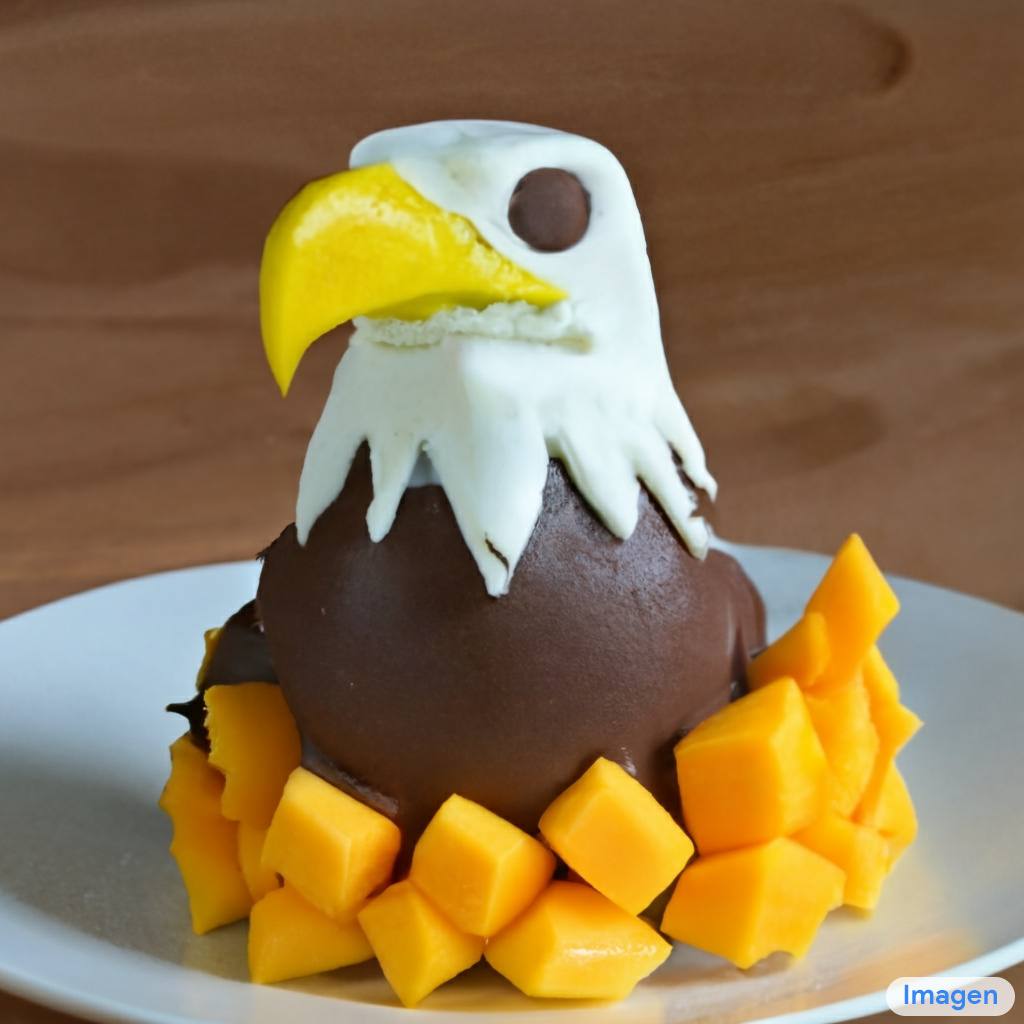 Image via Google Research
"A wall in a royal castle. There are two paintings on the wall. The one on the left a detailed oil painting of the royal raccoon king. The one on the right a detailed oil painting of the royal raccoon queen."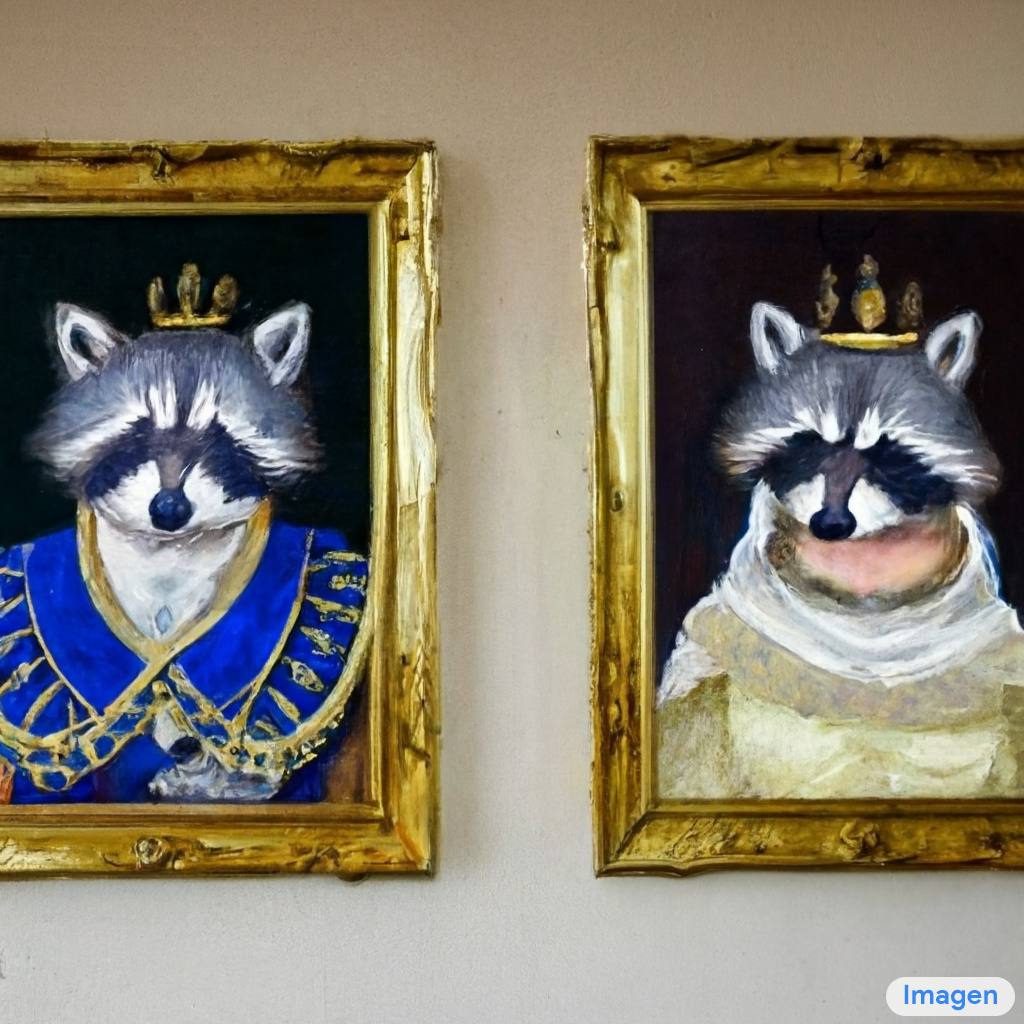 Image via Google Research

"A small cactus wearing a straw hat and neon sunglasses in the Sahara desert."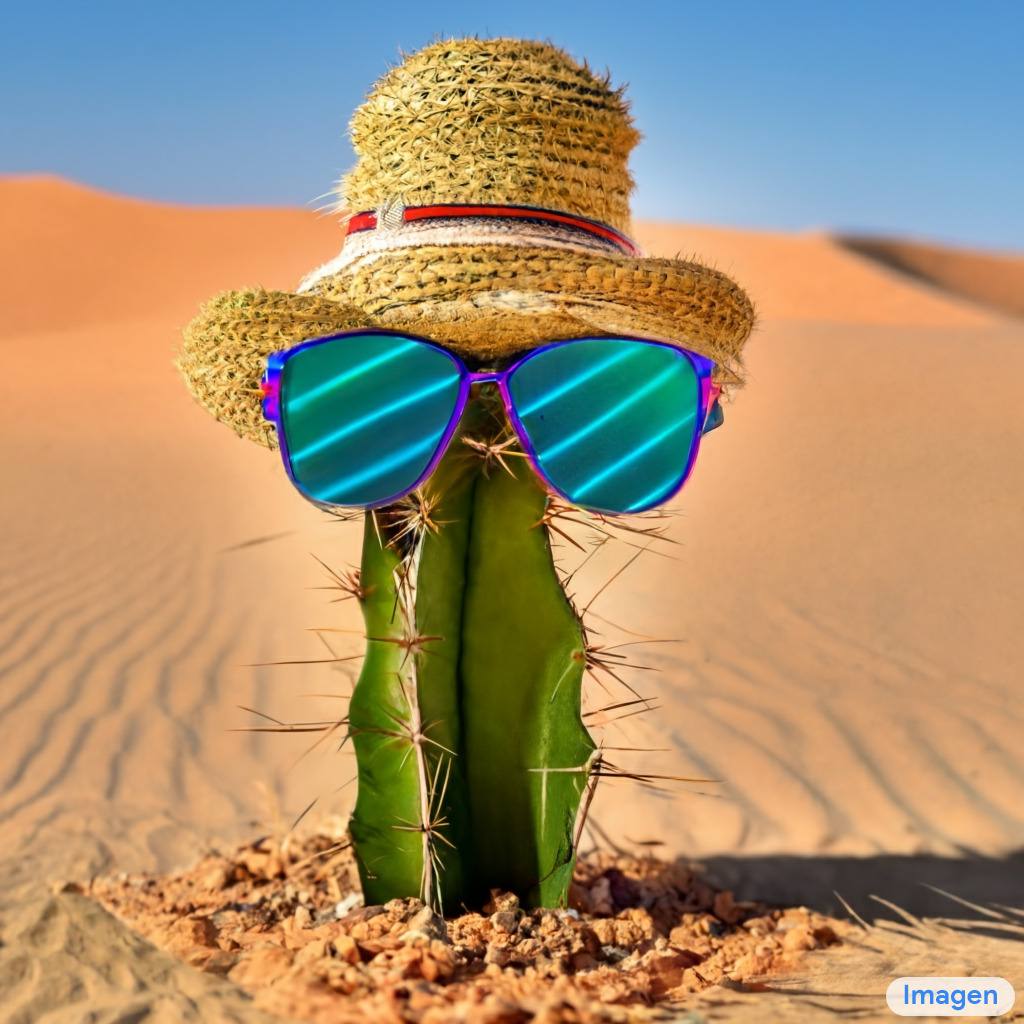 Image via Google Research
"An alien octopus floats through a portal reading a newspaper."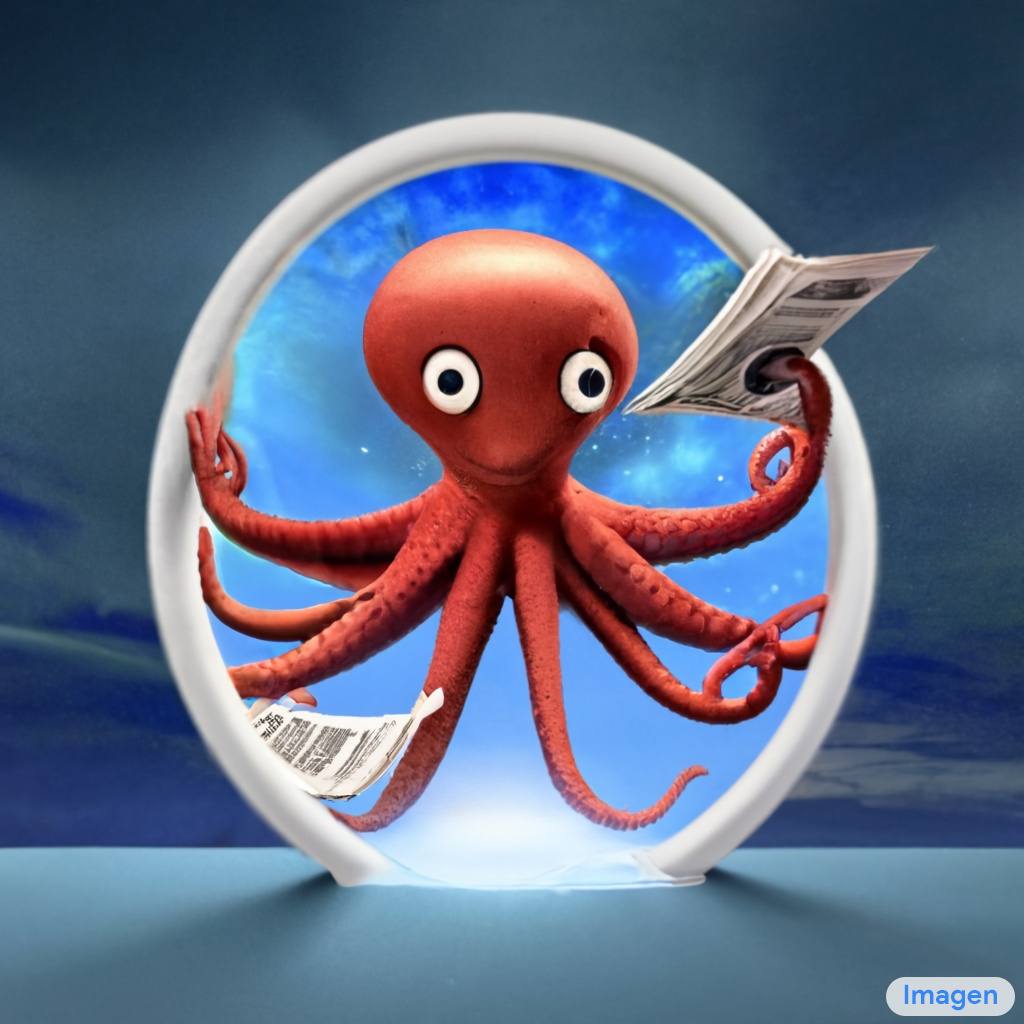 Image via Google Research
"Android Mascot made from bamboo."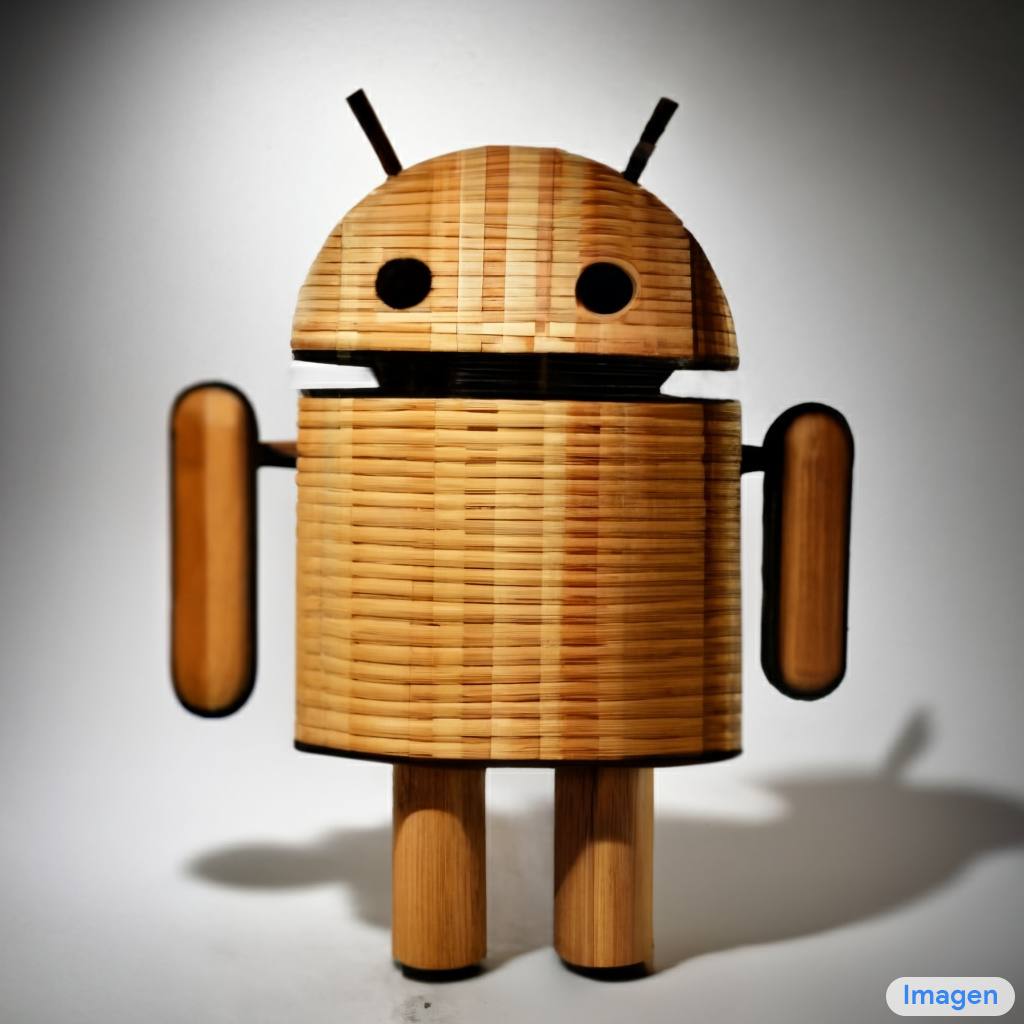 Image via Google Research
"Teddy bears swimming at the Olympics 400m Butterfly event"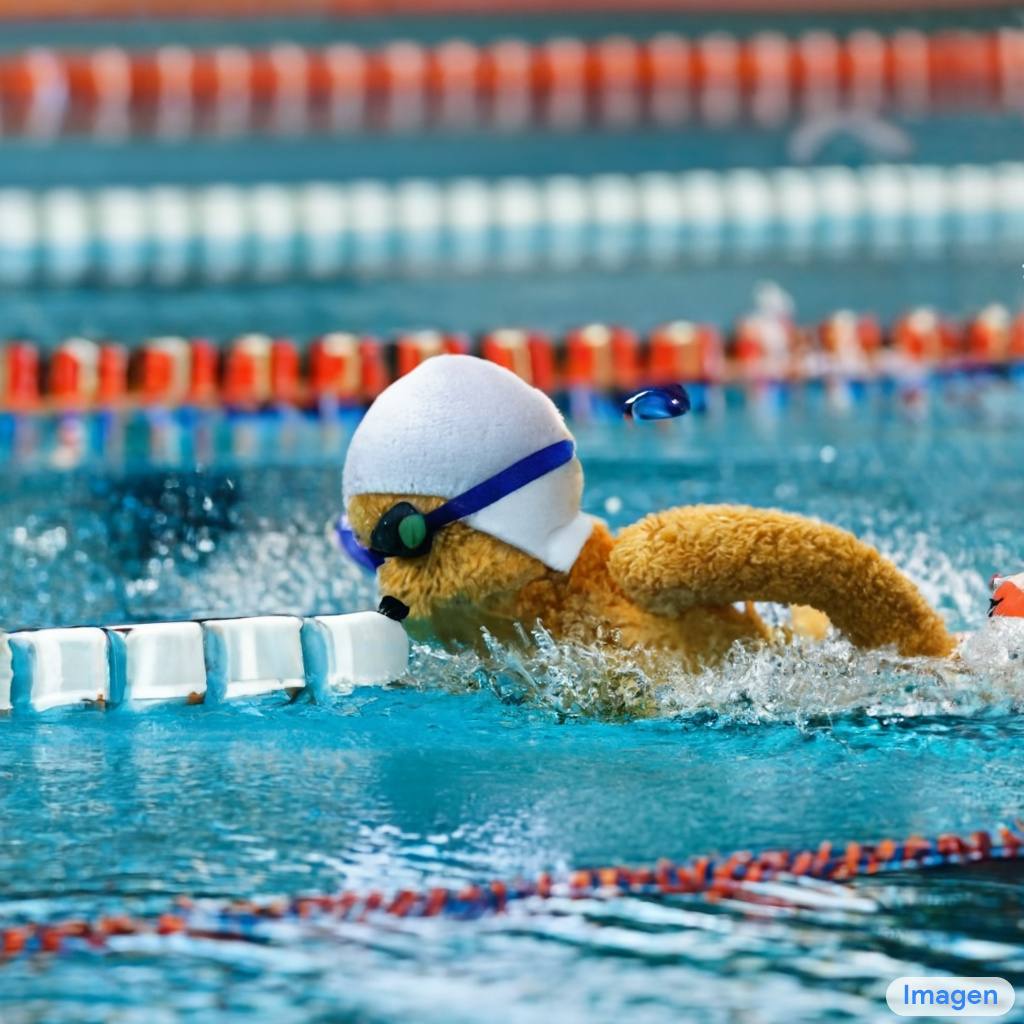 Image via Google Research
"A marble statue of a Koala DJ in front of a marble statue of a turntable. The Koala has wearing large marble headphones."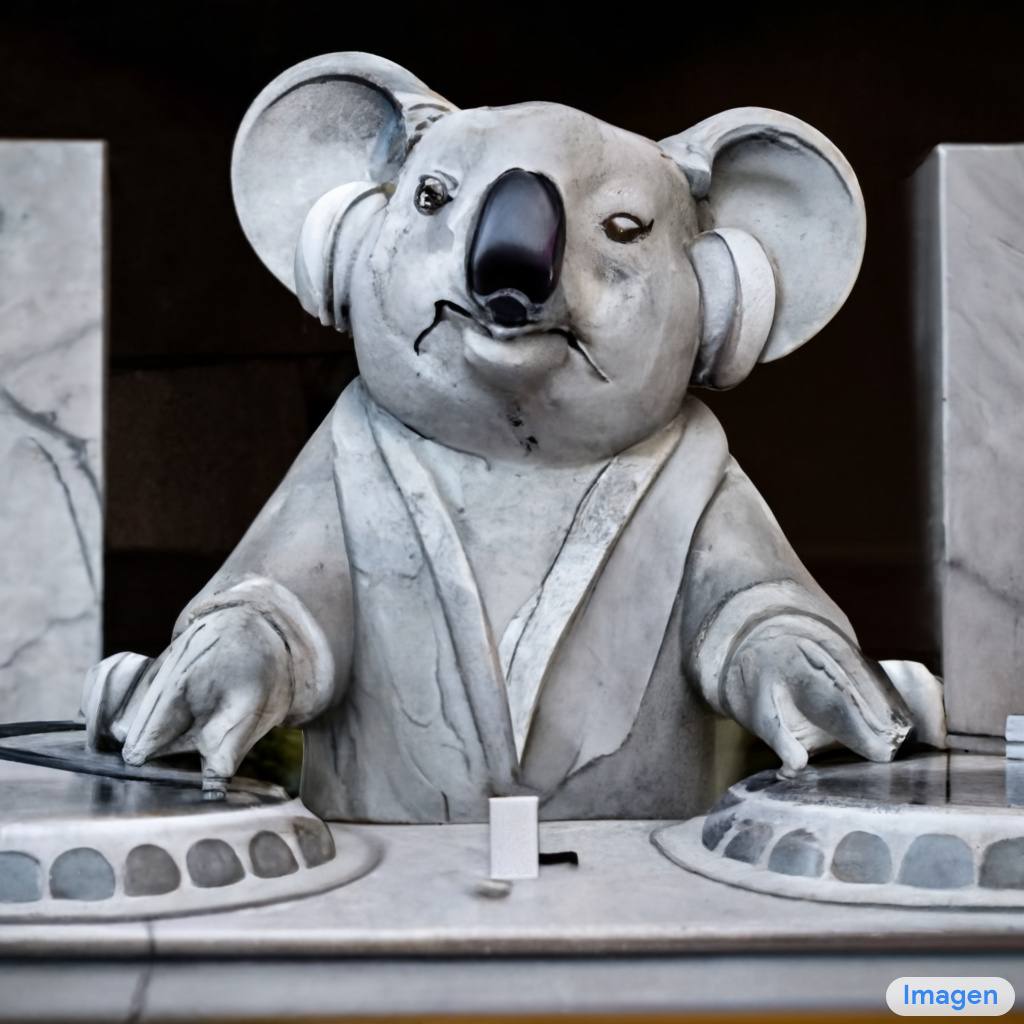 Image via Google Research

[via PetaPixel and Engadget, images via Google Research]
Receive interesting stories like this one in your inbox
Also check out these recent news