Don't miss the latest stories
Share this
This VR Mask Can Manipulate Your Breathing To Simulate Suffocation
By Mikelle Leow, 27 May 2022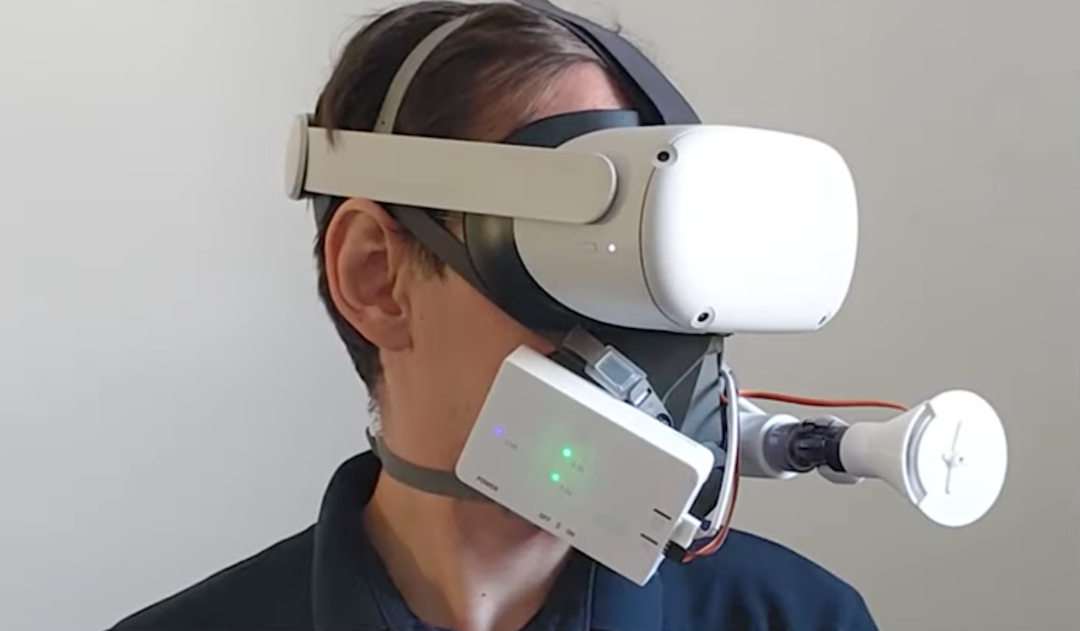 Video screenshot via Tatzgern et al
Virtual worlds are, for the most part, visual constructs. Recently, though, engineers have started to borrow a few tactile elements from the physical world so users can experience them in their second lives, like kisses and even physical pain (yikes).
It remains to be known if people are ready for more visceral experiences, but that doesn't appear to matter because researchers have now invented virtual-reality gear that controls your breathing, going so far as to restrict airflow. Yep—those sights and sounds in the metaverse might be fake, but your shortness of breath would indeed be very real.

The 'AirRes Mask' is being developed by a team of researchers from the Salzburg University of Applied Sciences in Austria. Designed as an add-on for the Meta Quest 2 headset, it features a respirator with a self-twisting resistance valve to control how much air you take in.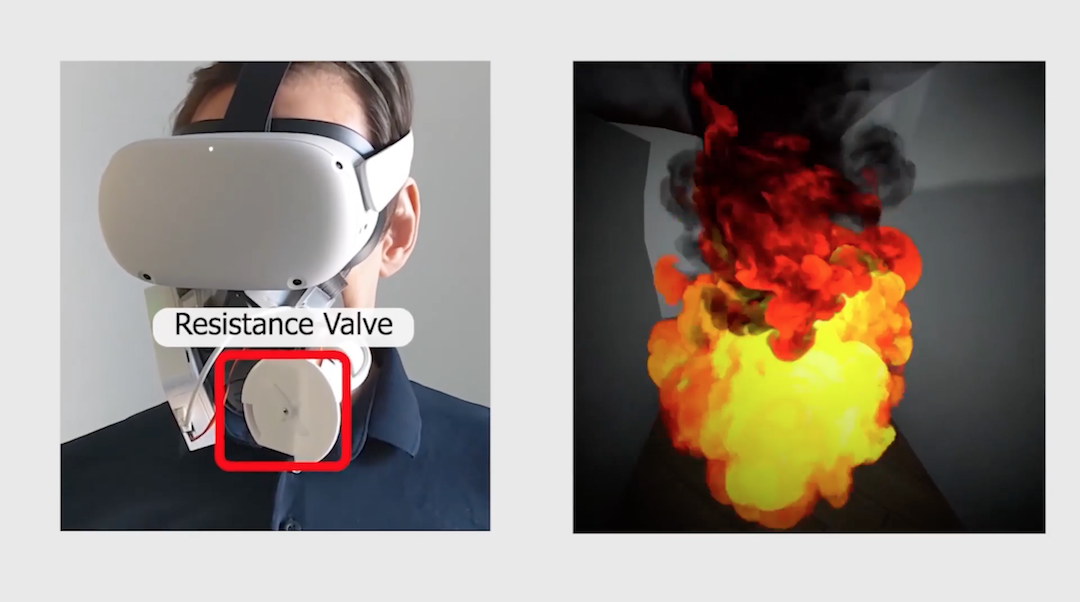 Video screenshot via Tatzgern et al
The wearable gadget monitors your breathing to gate-keep how much air you take in, based on the context of your VR environment. Most notably, it could be used in firefighter training sessions by simulating "real-time breathing resistance," as if the firefighter is navigating a cramped, smoke-filled space. Airflow could resume to normal once the virtual fire is put out.

The researchers also propose applications like blowing out birthday candles, or making virtual avatars look more tired or energized according to the breathing of their real-life counterparts.
Science promised Smell-O-Vision. Instead, it gave us this.

[via Yanko Design and ExtremeTech, video and images via screenshot via Tatzgern et al]
Receive interesting stories like this one in your inbox
Also check out these recent news