Don't miss the latest stories
Share this
Meta Imagines What Living In The Metaverse Could Look Like In New Campaign
By Mikelle Leow, 17 Jun 2022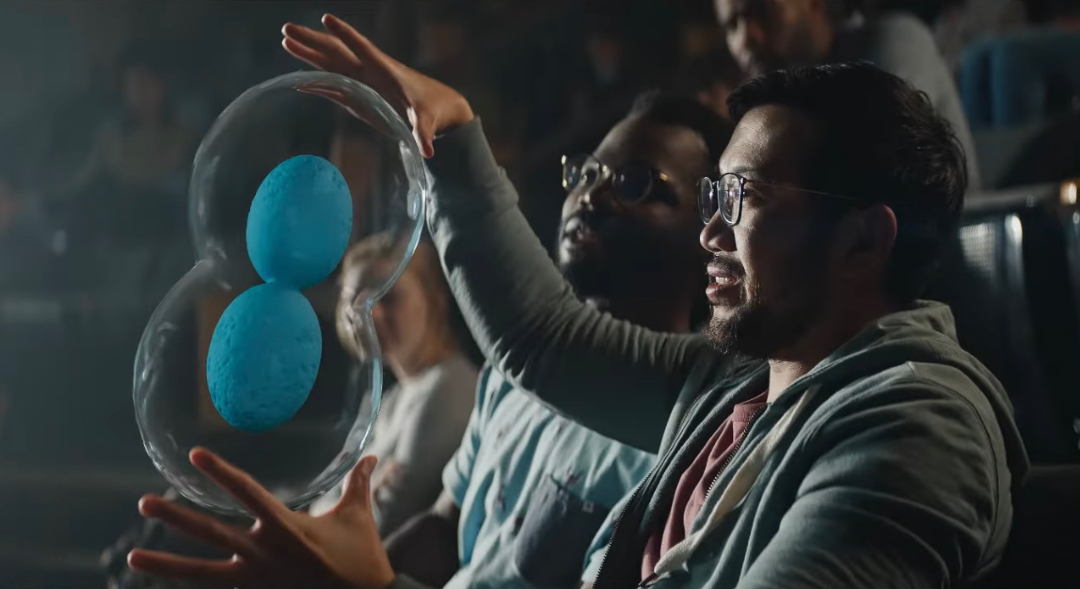 Video screenshot via Meta
Whether you like it or not, Big Tech is building the metaverse so that most things you've been doing in the real world can also be done in the virtual world.

Technically, the metaverse isn't here yet, and people are going to have a hard time accepting its inception if they can't visualize it. As such, Mark Zuckerberg's Meta has released two advertisements envisioning how this immersive realm could be integrated into people's daily lives.

Most notably, the tech giant demonstrates that the metaverse isn't going to be just fun and games with a video entitled The Impact Will be Real, which showcases how the digital could be carried into the real world for educational and medical purposes.
The spot starts out in a lecture hall, where a professor hands around a floating cell (which kind of looks like the Meta logo) to his students. The cell can be moved around with the hands to enable observers to grasp its structure and inner workings better.

Meta also explores tapping into the metaverse for virtual surgery training, explaining that medical students could practice on 3D body parts with their hands for an unlimited number of times before moving their expertise into the real world.

And while time machines aren't here yet, Meta imagines that students could still travel into the past with field trips to, say, the Colosseum to meet Mark Antony and philosophers they could previously only read about.

The second video more closely depicts the metaverse that people have come to expect. Entitled Fishing with Dad, it shows a father and daughter on a virtual fishing expedition. In reality, though, they're miles apart.
Meta envisages the metaverse's ability in strengthening relationships. Traditionally, you'd have to make plans to spend time with a loved one, but with the metaverse, you could still be present for them even when you're not physically in the same space.

"We want people to envision that, in addition to areas like gaming and entertainment, the metaverse has tangible potential on healthcare, education and skills training," explains Meta.

The AR/VR headsets of today still aren't optimized for full-day use, no thanks to their weight and clunkiness. Meta, however, is working on equipment that could support both work and life. It's making headgear with better ergonomics and is even convinced that these gadgets will replace laptops one day.
[via B&T and Social Media Today, videos and cover image via Meta]
Receive interesting stories like this one in your inbox
Also check out these recent news