Don't miss the latest stories
Share this
Temporary Tattoo Weightlessly Tracks Blood Pressure, Freeing Arms From Cuffs
By Mikelle Leow, 21 Jun 2022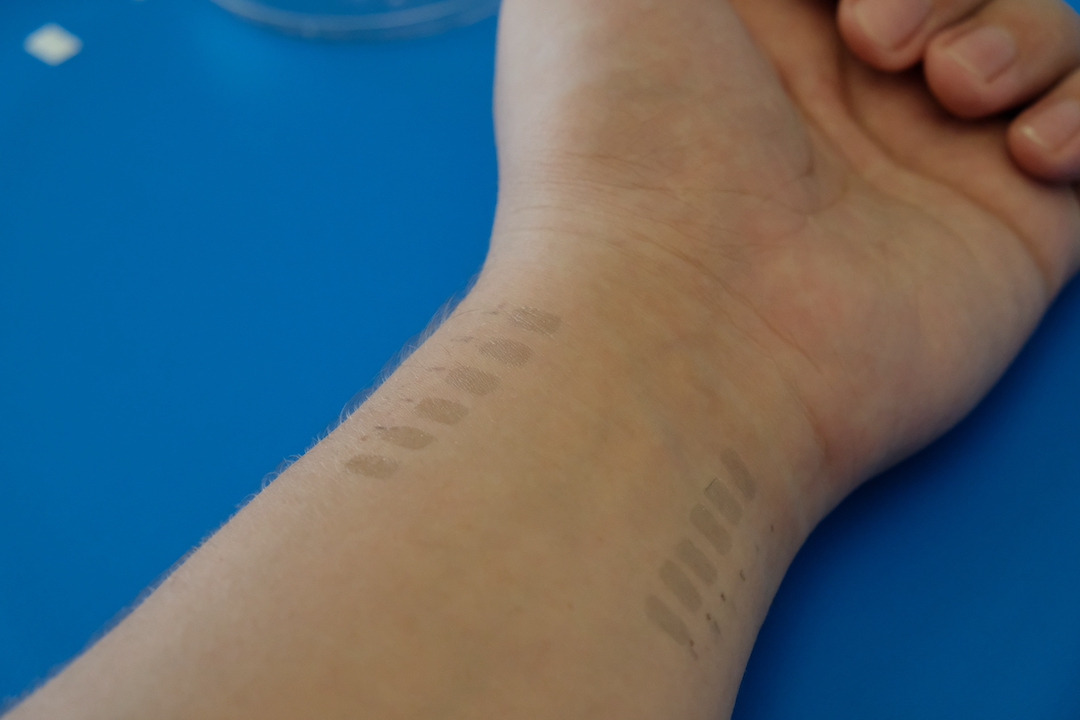 Image via The University of Texas at Austin
Patients often have to monitor their blood pressure by routinely strapping on a cuff or visiting the clinic. Considering how vital heart health is, there must be some way to streamline this processs and integrate it into their daily lives.
But things have stayed relatively the same ever since the blood pressure cuff was invented. The gadget is an enduring representation of the traits of technology in the early days: clunky, cumbersome, and awkward.
Researchers at the University of Texas at Austin and Texas A&M University believe they have the solution to wipe out all the hassle of monitoring blood pressure. It's a temporary electronic tattoo that sits on a person's wrist while they get about their day, forgetting that the detector is there.
Unlike the cuffs, which require the user to be seated, the tattoo is invisible and weightless while it takes down blood pressure with extreme precision. Its ink is graphene—which is similar to graphite in pencils, but made atomically compact to form one of the strongest and thinnest materials in the world.
The design, which is plastered along the two main forearm arteries, features 12 graphene strips, aligned in two rows, that are almost invisible to the human eye. The marks on the outside transmit small electrical signals into the arm, while those in the middle detect changes in blood flow.
The e-tattoo's imperceptible nature means it could capture a more accurate baseline of the patient's blood pressure.
Traditional checks can only detect blood pressure levels in the moment. Plus, being in a clinical setting, patients could be more stressed, resulting in a spike in blood pressure that probably wouldn't have occurred at home.
The tattoo allows blood pressure to be monitored at its wearer's natural state at all times—when they're not overthinking it at home, at work, or even in their sleep. It could track their health while they're on the move, which would differ from if they were seated with a cuff fixed to their forearm.
Putting the functional body art to the test were six people who had the tattoo on during walks, at work on their desktops, at exercise sessions, and during rest. Thanks to its flexibility and proximity to the body, the graphene tattoo was able to detect blood pressure to the utmost Grade A standards based on international qualifications, New Scientist reports. The technology is outlined in the Nature Nanotechnology journal.
As weightless as it is, though, the e-tattoo—as with many other blood pressure monitors—is still tethered to hardware, which would have to be near the patient. The team envisions an upgraded version where wireless connections, or even a compatible smartwatch, would come in handy.
After a successful early experiment, the researchers are now looking to test the tattoo's efficacy on people who have high blood pressure.
[via New Scientist and The University of Texas at Austin, cover image via UT News]
Receive interesting stories like this one in your inbox
Also check out these recent news