Don't miss the latest stories
Share this
Cosmopolitan's Striking Magazine Cover Was Designed By AI… In Seconds
By Nicole Rodrigues, 23 Jun 2022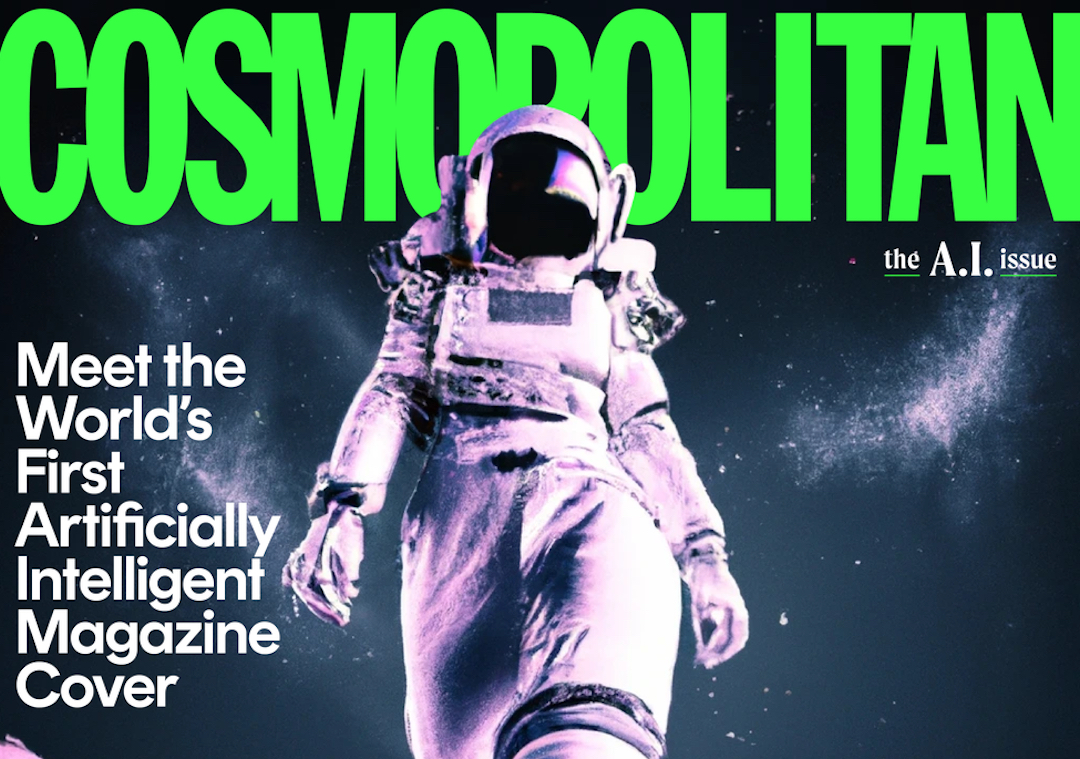 From internet memes to magazine covers, DALL-E 2 has certainly made its mark on society in recent weeks. For Cosmopolitan's newest issue, the tech was enlisted to design the cover. This edition explores the possibilities of artificial intelligence, and who better than this power image-generation tool to convey this?
Once given a simple prompt, the AI only took 20 seconds to deliver the final image. Cosmopolitan commissioned digital artist Karen X Cheng, to work on the project with DALL-E 2. She provided the prompt, "wide-angle shot from below of a female astronaut with an athletic feminine body walking with swagger toward the camera on Mars in an infinite universe, synthwave, digital art."
The finished product is of an astronaut taking a step on Mars, with the galaxy behind shaded in purple.
View this post on Instagram
The choice of an astronaut was also to inspire the magazine's young female audience to reach for the stars and enter the male-dominated fields of science, engineering, and space exploration.
With its catalog of over 650 million images, DALL-E 2 is able to conjure up never-before-seen pictures in various styles.
While impressive, the creative director of the magazine has nothing to fear about being replaced. OpenAI, the creator of DALL-E 2, is looking to launch this program as a 'co-pilot' rather than a replacement for human talent.
DALL-E is a jack of all trades. However, it's a master of none, as it still produces wonky imagery and distorted faces. DALL-E 2 is also facing its own learning curves as diversity is still a foreign concept to the AI artist. Other issues, such as sexual content being fed into the AI's learning habits are cause for concern. As such, DALL-E 2 is still hidden from public access as OpenAI works through these kinks.
[via Cosmopolitan and Evie, cover image via Cosmopolitan]
Receive interesting stories like this one in your inbox
Also check out these recent news