Don't miss the latest stories
Share this
Fake 'Snoop Dogg' Fools Visitors At NFT Event In NYC
By Nicole Rodrigues, 24 Jun 2022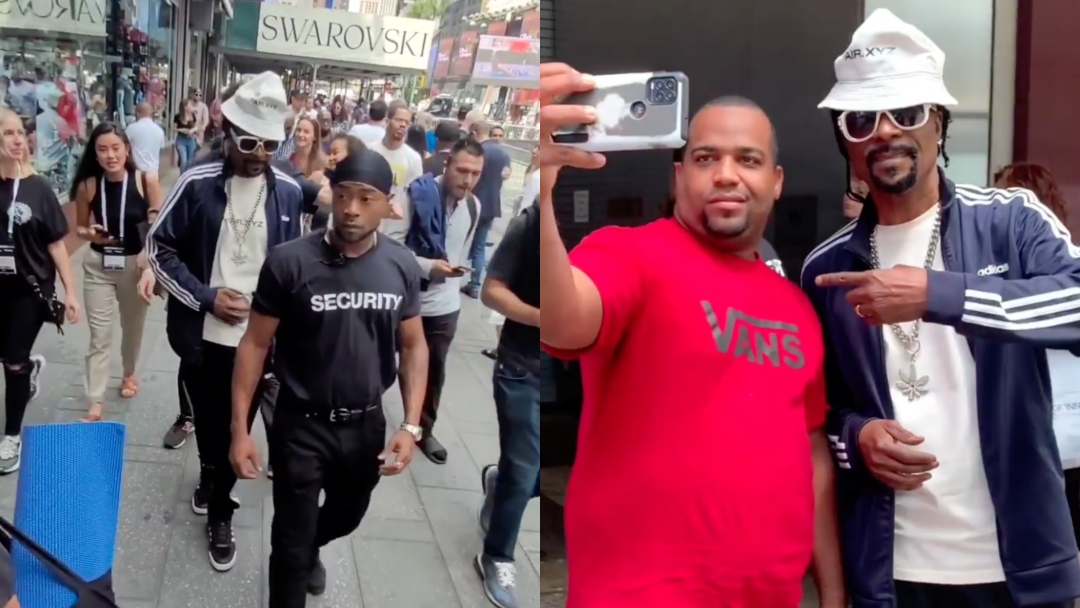 What better way to garner attention for your non-fungible token services at NFT.NYC than to have Snoop Dogg come down and attend it himself? Hiring a professional double and tricking everyone into thinking they met him, apparently.
At Times Square, fans swarmed around who they believed to be Snoop Dogg, only to find out much later that it was professional impersonator Eric Finch. Bystanders were apparently too starstruck to notice the glued-on mustache and the name tag on his shirt that read, "Doop Snogg".
View this post on Instagram
NFT platform Fair.xyz was the mastermind behind this stunt in hopes to stand out from the saturated NFT scene. It worked, but at the cost of broken-hearted fans who thought they really met The Doggfather himself.
Besides a really good impersonator and great makeup and clothing to deceive the fans, what sold it is the actual Snoop Dogg's personal involvement with the NFT space. His record label, Death Row Records, had just signed a deal with MoonPay which has the likes of Justin Bieber and Gwyneth Paltrow on their roster. Beyond that, he filed for a trademark to sell "virtual cannabis goods." So, it wouldn't be too crazy of an idea that he would show up to NFT.NYC.
Eric Finch was hired to take up the role as he is a registered Snoop Dogg impersonator who has worked with the actual rapper as well. Following the little stunt, Snoop himself retweeted a tweet acknowledging the whole thing.
Doop Snogg https://t.co/tLy3vAhmqn

— Snoop Dogg (@SnoopDogg) June 22, 2022
As NFTs take a nosedive in the market, Fair.xyz looked for innovative ways to keep user engagement. Needless to say, they hit the mark with this stunt alright.
[via The Guardian and Cointelegraph, cover image via Fair.xyz]
Receive interesting stories like this one in your inbox
Also check out these recent news