Don't miss the latest stories
Share this
Coors Light Doubles Its Beer Cans As Mosquito 'Thirst Traps'
By Mikelle Leow, 29 Jul 2022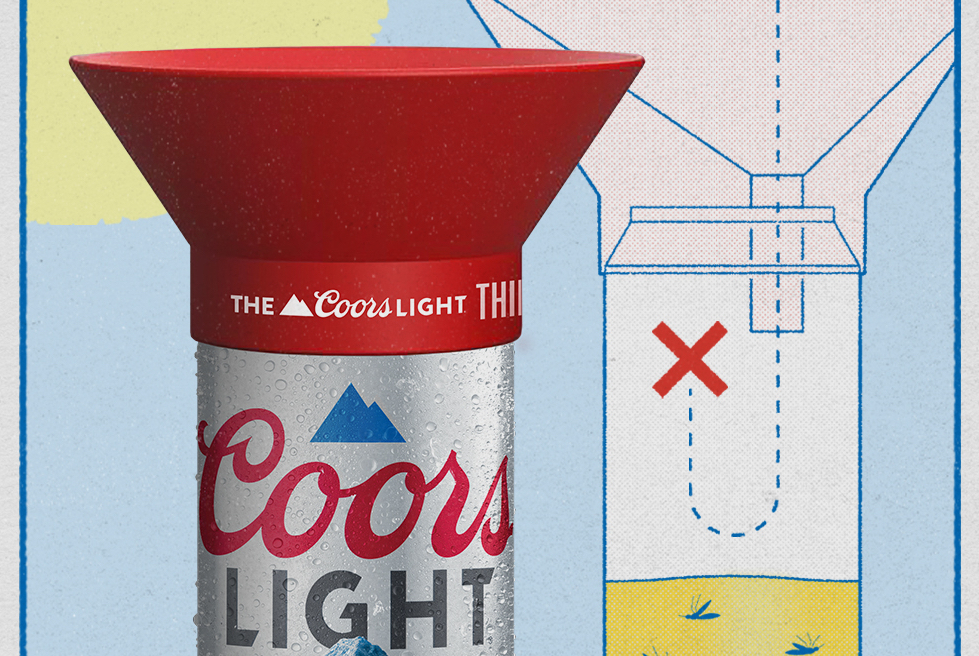 Coors Light has been a chum in getting drinkers through this giddying heat, and it's not just because of its beers. Hot on the heels of its special 'Chillboards' designed to cool buildings without air conditioning, the brewer has developed a device to trap pesky mosquitoes—and it involves its own beer cans.

With all the barbecues, warm weather, and chillout sessions, summer is understandably the favorite season of many. Unfortunately, the presence of mosquitoes can be a buzzkill. Drinking beer actually makes things worse, according to science—Coors Light cites research revealing that the blood-sucking insects are drawn to alcohol.

Not one to have its days outside rained on, Coors Light has devised an aptly-named 'Thirst Trap' for mozzies with the help of advertising agency Mischief. It's a plastic funnel made to clip onto the top of your 12-ounce beer can, luring mosquitoes to bask in the heady effects of booze.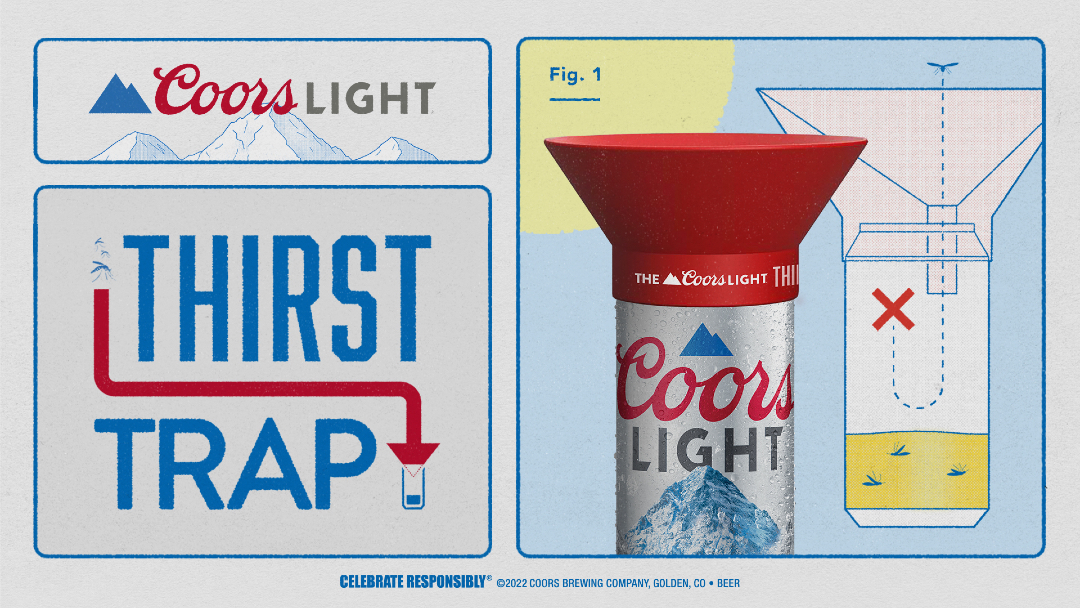 As if assuming mosquitoes are literate, the add-on is marked with ridiculous arrows to lead the buggers to darkness. If mosquitoes could read, a simple "Keep Out" sign might suffice.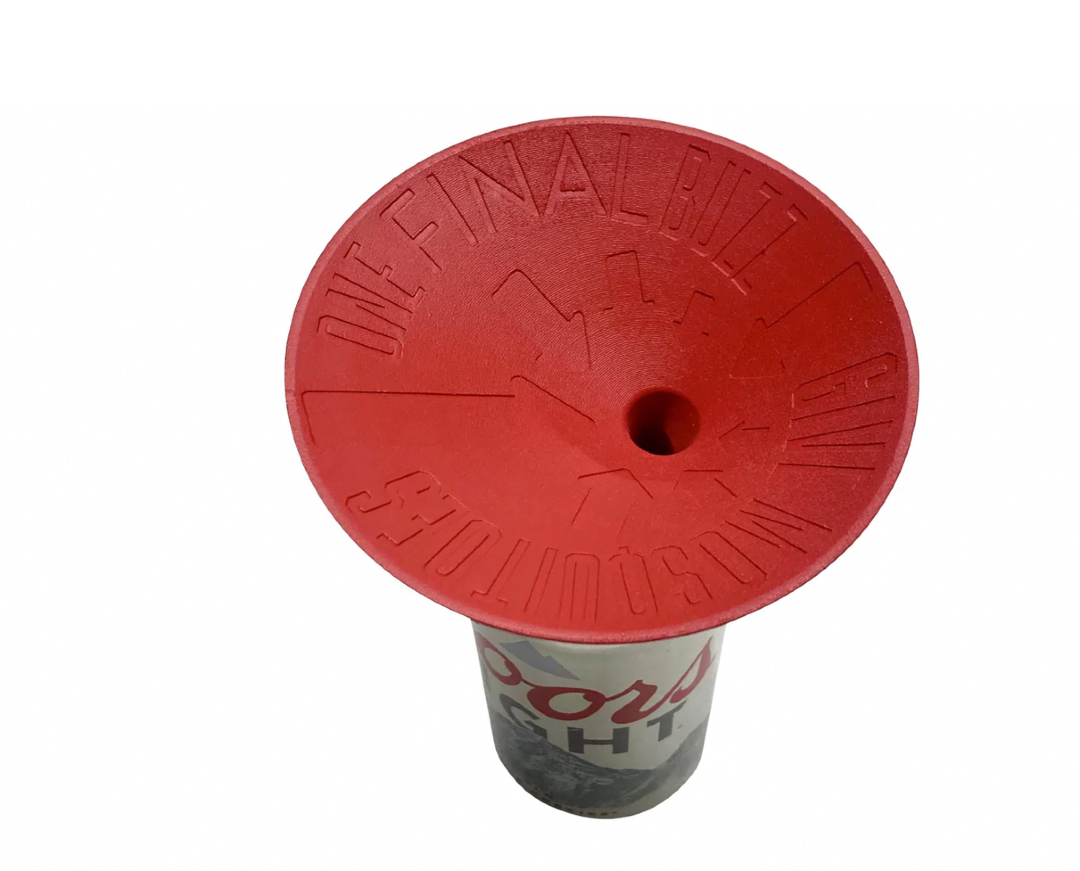 An amusing instructional video illustrates the process. According to Coors Light, drinkers will just need to sacrifice a few sips of the beer for the Thirst Trap to be effective.
"Officially, humans love Coors Light beer; unofficially, so do mosquitoes," shares the brand in a press release. "Coors Light, the official beer of everything unofficial, is giving mosquitoes some beer of their own so you can kill their buzz with the new Coors Light Thirst Trap."

Unfortunately, all of the available traps, priced at US$5, were snapped up on day one. The company now intends to list more on its online store.

[via Ad Age and Chicago Business Journal, images via Coors Light]
Receive interesting stories like this one in your inbox
Also check out these recent news