Don't miss the latest stories
Share this
Mobile Home With Built-In Office Generates Its Own Water By Pulling H2O From Air
By Nicole Rodrigues, 02 Aug 2022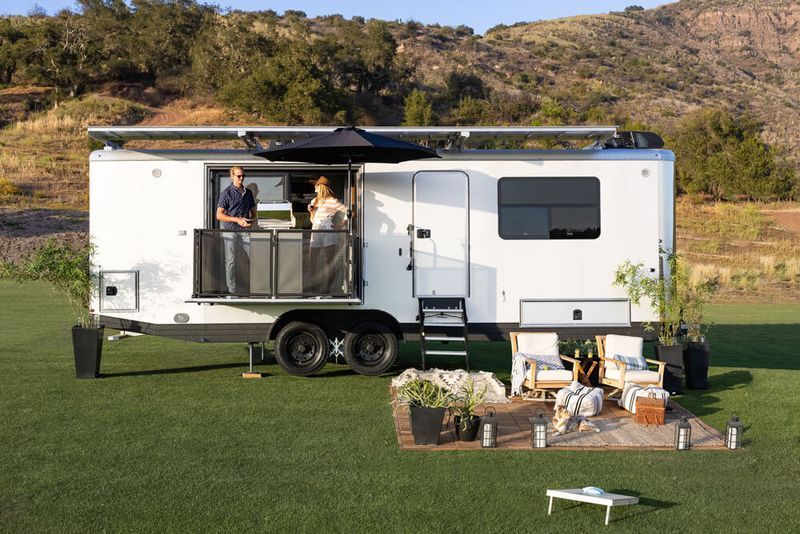 Hoping to live off the grid for longer than the usual weekend, but can't bear not having enough clean drinking water?
A California mobile home company's newest trailer, thankfully, takes all the luxuries of modern life and squeezes them into a self-sustaining RV. Called the Travel Trailer, the new mobile house by Living Vehicle comes with solar panels and a water generator that can draw water out of thin air, using what the company claims as industry-first Watergen technology.
The water harvester traps moisture from the surrounding air and compresses it before funneling it through complex water filtration and UV filters in the trailer so that it is safe for use. The water is stored in tanks inside the vehicle.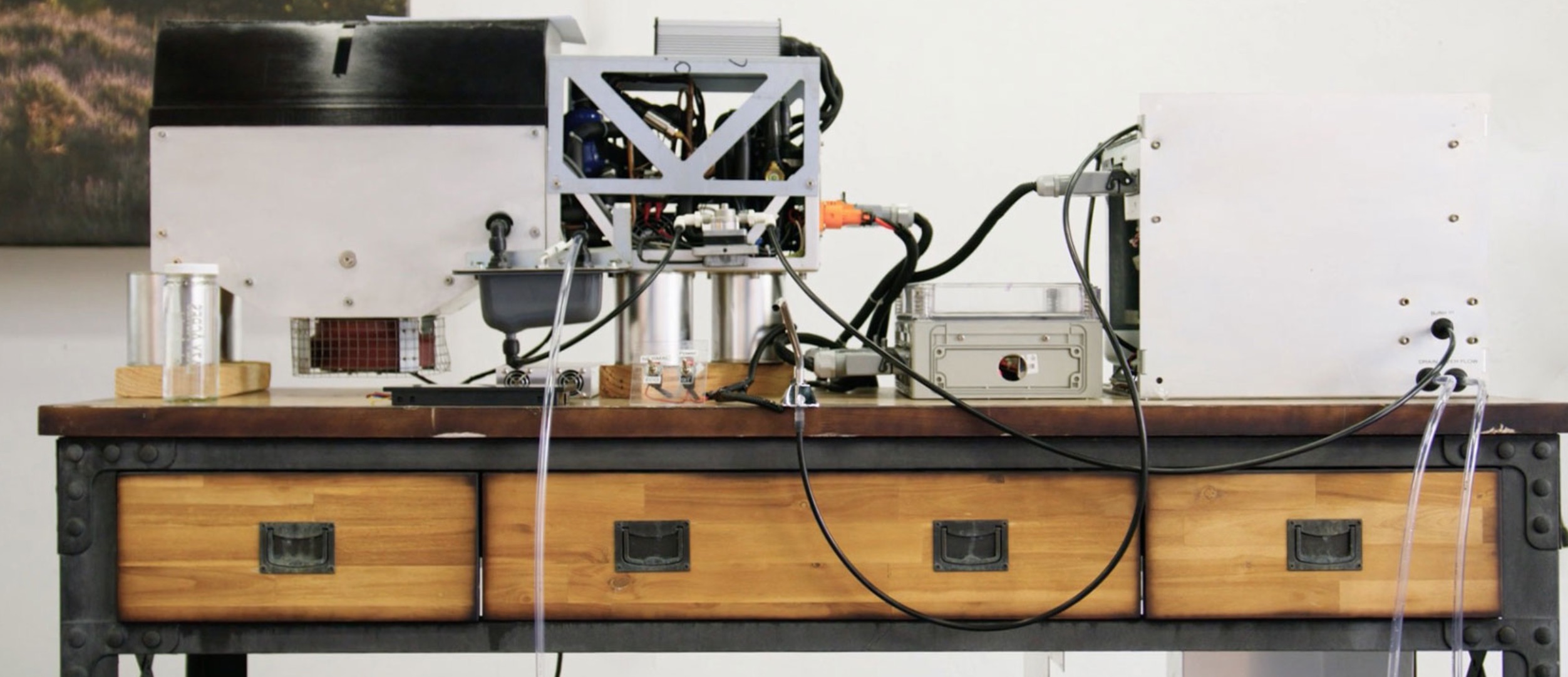 The Watergen device, according to the manufacturer, was designed to function even in arid environments like the desert, even though humid environments are where it performs best. As stated by Living Vehicle, the goal is to allow individuals to travel freely for longer periods of time.
The water is then used for all sinks, toilets, showers, washer-dryer units, and even the dishwasher in addition to being used for drinking. Yes, it even includes a dishwasher because there is nothing like living luxuriously in the woods.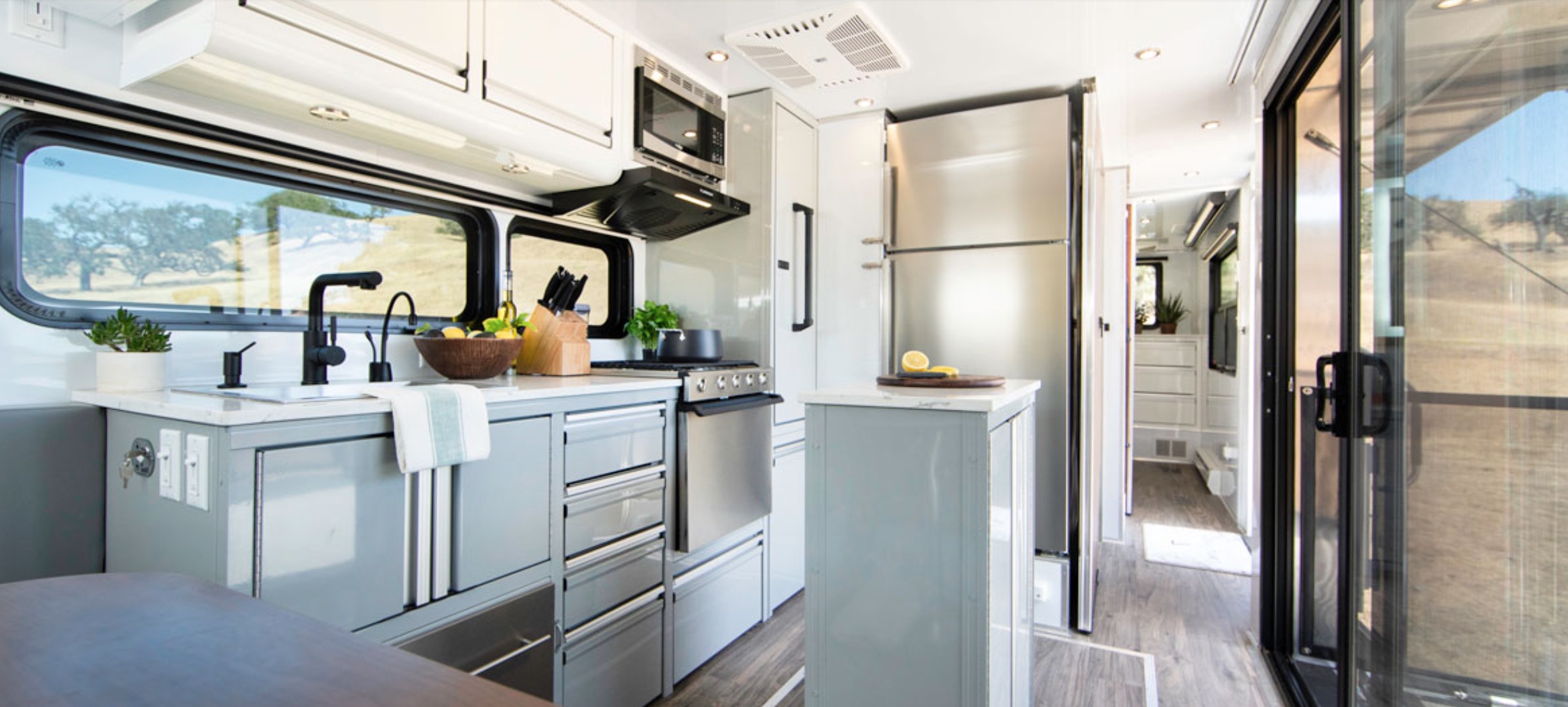 An average of 1.4 to 3.4-kilowatt hours of electricity per day can be generated by solar panels mounted on the top of the car. It is kept in lithium batteries, with a 57.6 kilowatt-hour maximum capacity for storage.
There are other forms of energy available, though, if you need to go to isolated locations with minimal sunlight. A gas hookup is available, as well as a generator and a connector for shore power.
The notion of working remotely was kept in mind when designing the Travel Trailer. A fully in-built office made up of Apple products is hidden under the Murphy bed for the Creative Studio option for the home.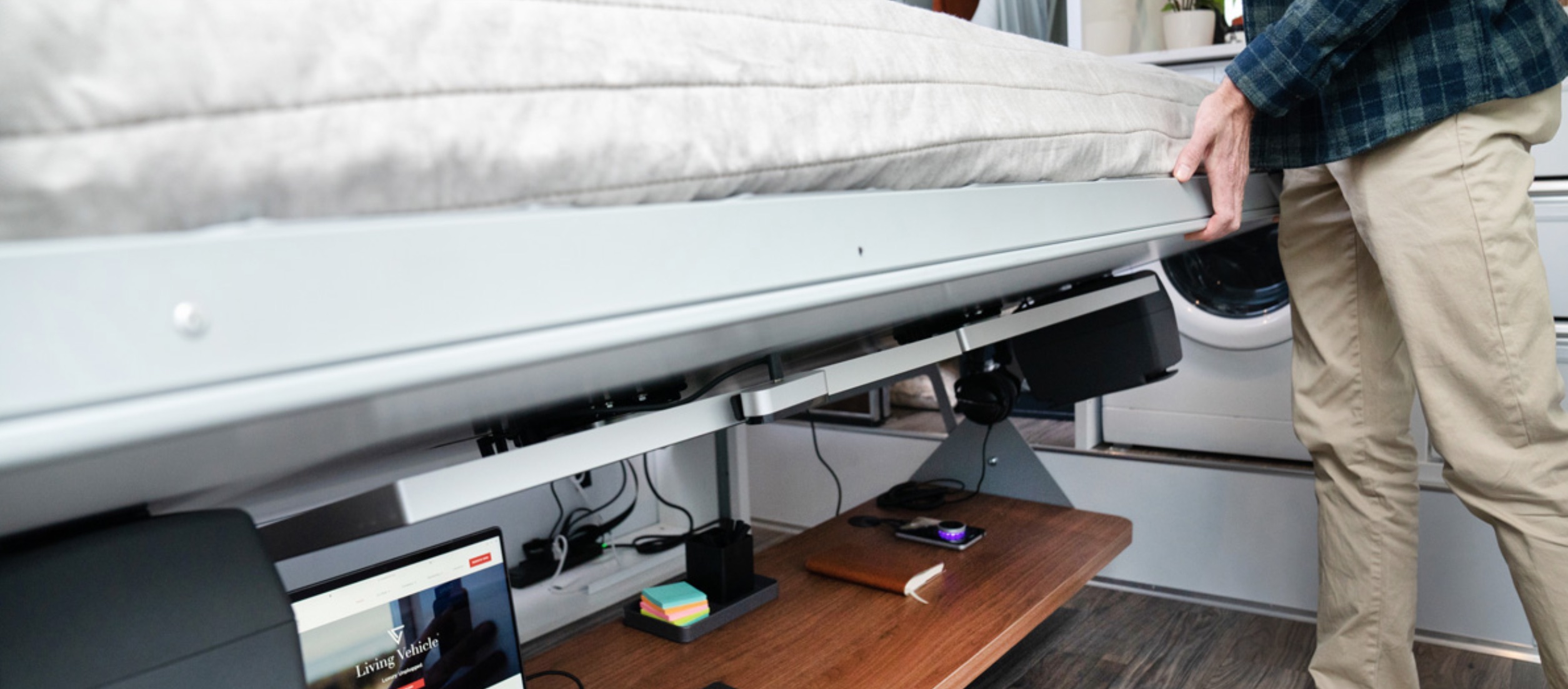 Decked out in hardwood floors and marble finishings, the Travel Trailer is nothing short of a contemporary apartment on wheels.
With a complete kitchen (with an island), living space, bedroom, and even a little pop-up balcony for you to tan on or to enjoy the sunset in the evenings, there's nothing more that you could want from a home that you can attach to the back of your car.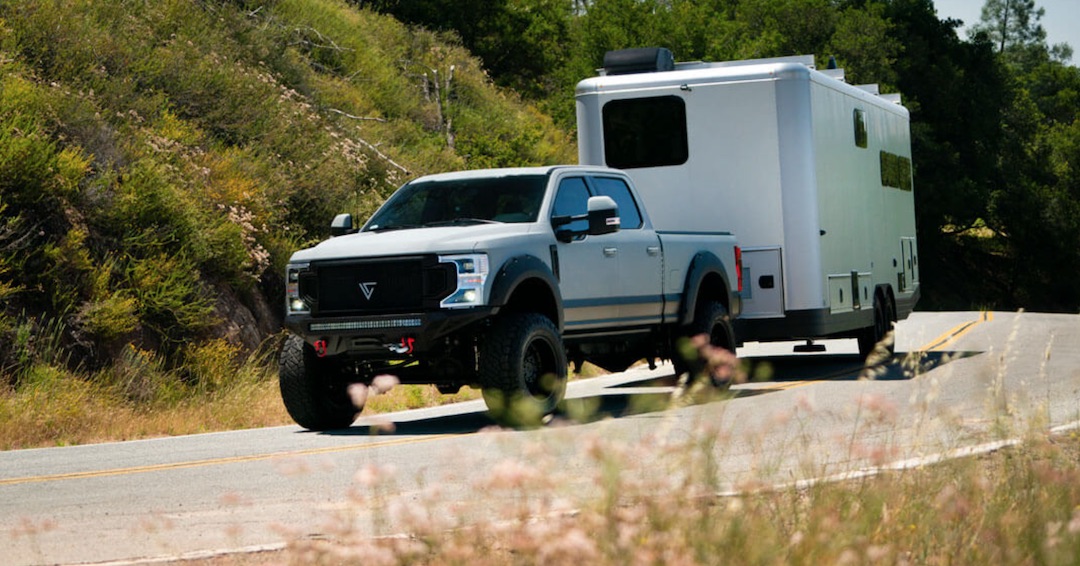 According to Insider, Living Vehicle is adamant that it is not your average RV maker. In fact, the trailers are designed to take users completely off the grid and keep them sustained for as long as they wish.
[via Dezeen and Insider, cover image via Living Vehicle]
Receive interesting stories like this one in your inbox
Also check out these recent news