Don't miss the latest stories
Share this
Sweat Is Used To Power Electrical Devices Through This Biofilm
By Nicole Rodrigues, 04 Aug 2022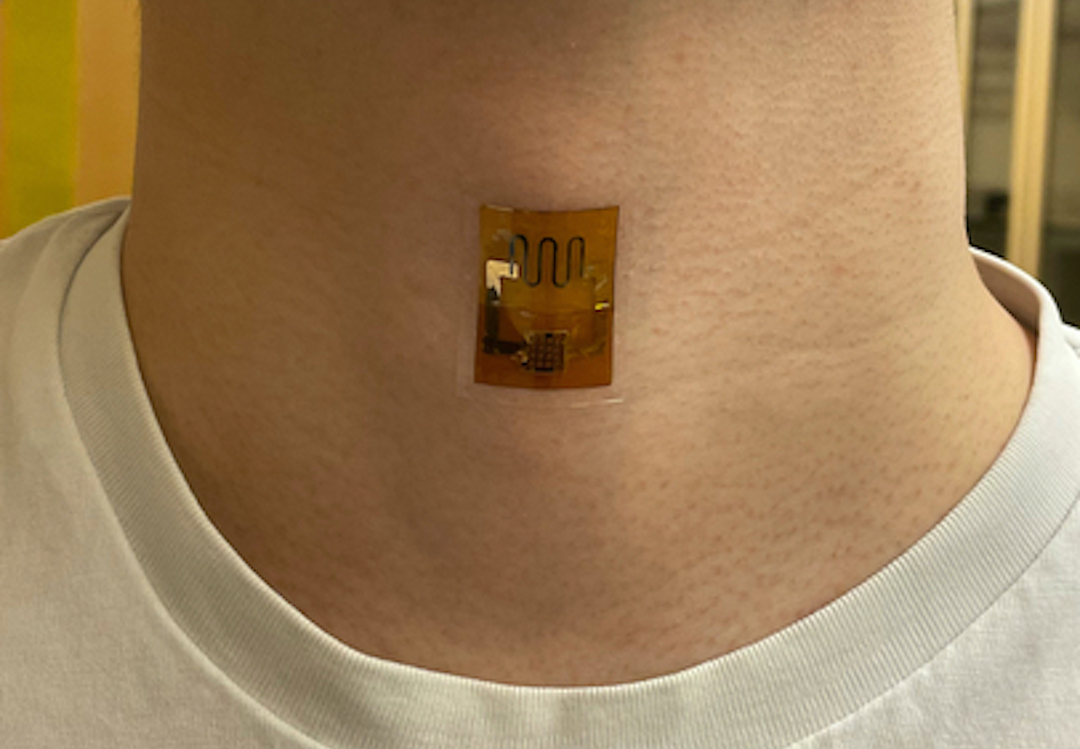 In the journey to find sustainable energy to power us into the future, perhaps nothing has come as close to clean electricity as this new discovery from the University of Massachusetts Amherst, which involves harnessing energy from our own sweat.
Yes, that's right—it would seem like working up a sweat may just be working to power our devices. The study was published in Nature Communications, detailing a biofilm that can power up medical sensors and personal devices using perspiration.
Xiaomeng Liu, the lead author of the study, said that this is the truest form of green energy out there as it is a resource produced naturally by humans.
The paper-thin biofilm is made up of an engineered version of the bacteria Geobacter sulfurreducens. This pathogen is capable of producing electricity and is used in microbial batteries that can boot up electrical devices.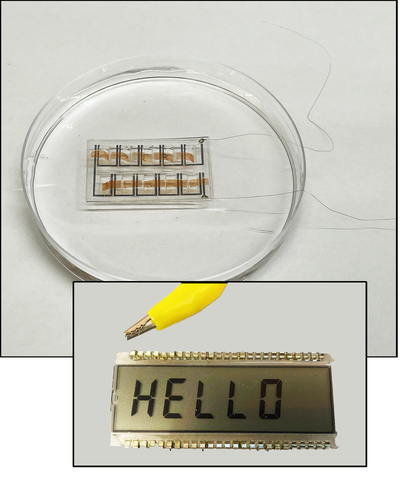 However, Geobacter sulfurreducens needs to be constantly cared for in order for it to work. The team has instead found a way to work with dead versions of the bacteria, making it self-sustaining and effective in producing more electricity than some other batteries.
The bacteria often grows in colonies that are interconnected through a series of natural nanowires. The University of Massachusetts team takes these colonies and uses a laser to etch them onto film. It is then sealed between a breathable material that can stick onto our skin like a plaster.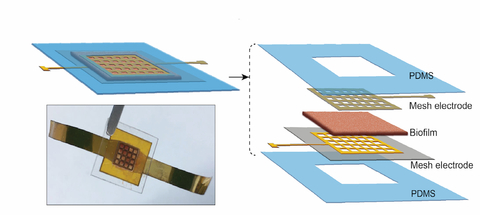 The biofilm takes the moisture from our skin and converts it into energy, which is a great and unending resource as our skin is always moist.
Once it is hooked up to our bodies, it can go on to power small devices.
The research team cited electric wearables as often being bulky and getting in the way of the user. They sought to find a solution for people who needed to wear medical devices and soon stumbled upon an answer that could also solve the issue of our worsening energy consumption.
In the study, they also note that they are looking to beef up the biofilm to be able to generate energy for an ecosystem of gadgets instead of just one.
[via Tech Xplore and ZME Science, cover image via Liu et al., 10.1038/s41467-022-32105-6]
Receive interesting stories like this one in your inbox
Also check out these recent news