Don't miss the latest stories
Share this
Wendy's Turns Its Mascot's Hair Gray In Response To Ageism Furore
By Mikelle Leow, 29 Aug 2022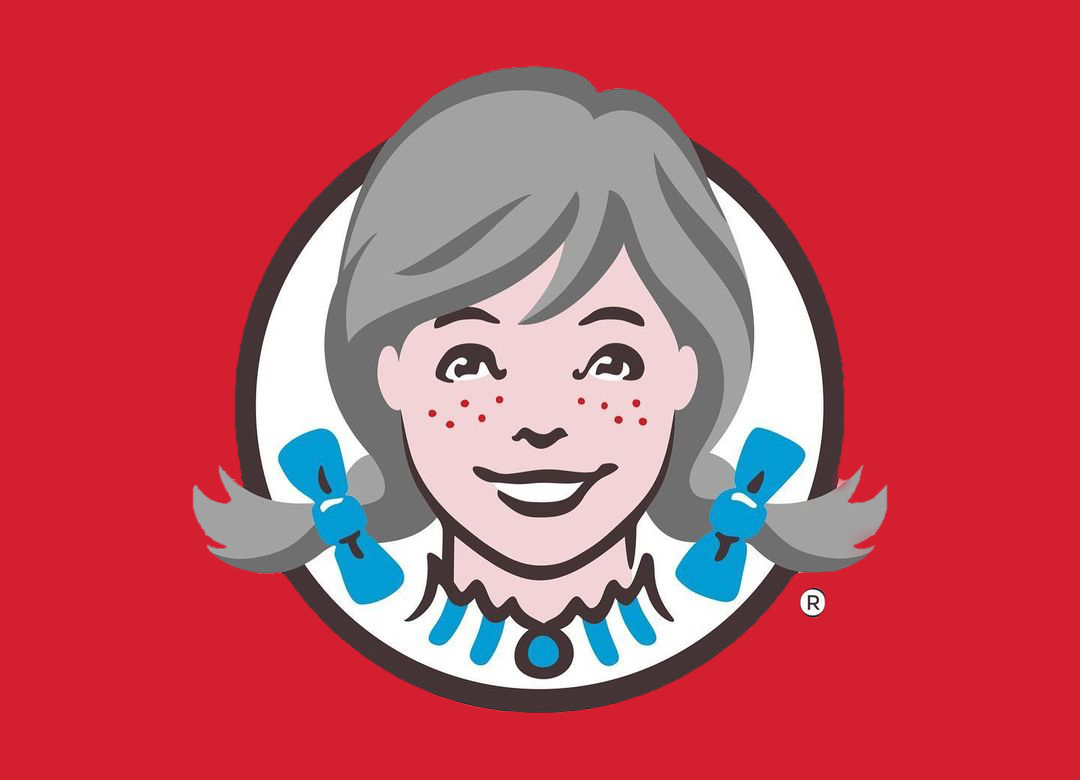 Wendy's has been experimenting with its mascot's hair a fair bit this year. Its latest makeover, however, might be the most notable yet—as those iconically bright red pigtails are going gray.

Realistically, this color change makes sense, seeing as how the daughter of Wendy's founder Dave Thomas, Melinda Lou "Wendy" Morse—who is the inspiration for the spunky redhead—turns 61 this September, while the first iteration of the logo itself is 53 years old. But that's not why the character is seemingly growing out her gray roots.

The logo tweak is a show of support for Canadian veteran journalist Lisa LaFlamme, whose longstanding ties with her company Bell Media was abruptly terminated on June 29 when she was told that her contract would not be renewed.

LaFlamme has served at Bell Media for over 30 years, with the last 11 years seeing her as a news anchor on CTV National News.
The 58-year-old's departure from the network has been a talking point in Canada and has fueled suspicions about ageism, seeing as how the reporter has made the decision not to dye her graying hair of late.

The journalist announced in a video posted on Twitter that the ending of her contract had come out of left field—that she was "blindsided" and her leaving CTV was "not [her] choice."
"At 58, I still thought I'd have a lot more time to tell more of the stories that impact our daily lives," LaFlamme shared in the video published August 15.
I have some news... pic.twitter.com/lTe3Rs0kOA

— Lisa LaFlamme (@LisaLaFlamme_) August 15, 2022
A 39-year-old man, Omar Sachedina, has been selected to take her place.

Expressing its solidarity with the veteran news anchor, Wendy's in Canada has replaced its social media profile pictures to portray its mascot with gray locks. "Because a star is a star regardless of hair color," the brand explains, before adding the hashtag #LisaLaFlamme.
View this post on Instagram

Wendy's hairstyle change appears to be inspired by the new #KeepTheGrey campaign by Dove Canada, where it also turned its logo and marketing gray, as well as urged the public to desaturate their profile pictures to fight against ageism in the workplace. The Unilever-owned beauty brand did not name LaFlamme as the driving force behind its movement, though the launch was timely.

However, the Dove Canada Twitter account has been less discreet about its feelings toward Wendy's gray tresses, commenting "Looks Beautiful, Wendy!" in response to the picture.

Besides Wendy's, Sports Illustrated Swimsuit has conveyed its support for LaFlamme by turning its cover of Elon Musk's mother, Maye Musk, gray. "We're going gray with Dove in support of women aging confidently on their own terms," it writes.
We're going grey with @Dove in support of women aging confidently on their own terms. We were so proud to feature @mayemusk on our May '22 swimsuit cover - living proof that beauty only gets better with age. #KeepTheGrey https://t.co/I2YHbonELn pic.twitter.com/oIcJ36JKkE

— Sports Illustrated Swimsuit (@SI_Swimsuit) August 25, 2022

Bell Media's president and CEO Mirko Bibic has since argued that LaFlamme's age and gray hair have nothing to do with her being sacked.

"The narrative has been that Lisa's age, gender or gray hair played into the decision," Bibic pens in a LinkedIn post. "I am satisfied that this is not the case and wanted to make sure you heard it from me."

Bibic adds that the decision to let LaFlamme go ties with its pivot from traditional broadcasting.
However, he notes that an independent review will be conducted to gain clarity on the company's next steps.
Receive interesting stories like this one in your inbox
Also check out these recent news