Don't miss the latest stories
Share this
Daniel Arsham Designs Porsche Based On Wabi Sabi, Japanese Love Of Imperfection
By Nicole Rodrigues, 20 Sep 2022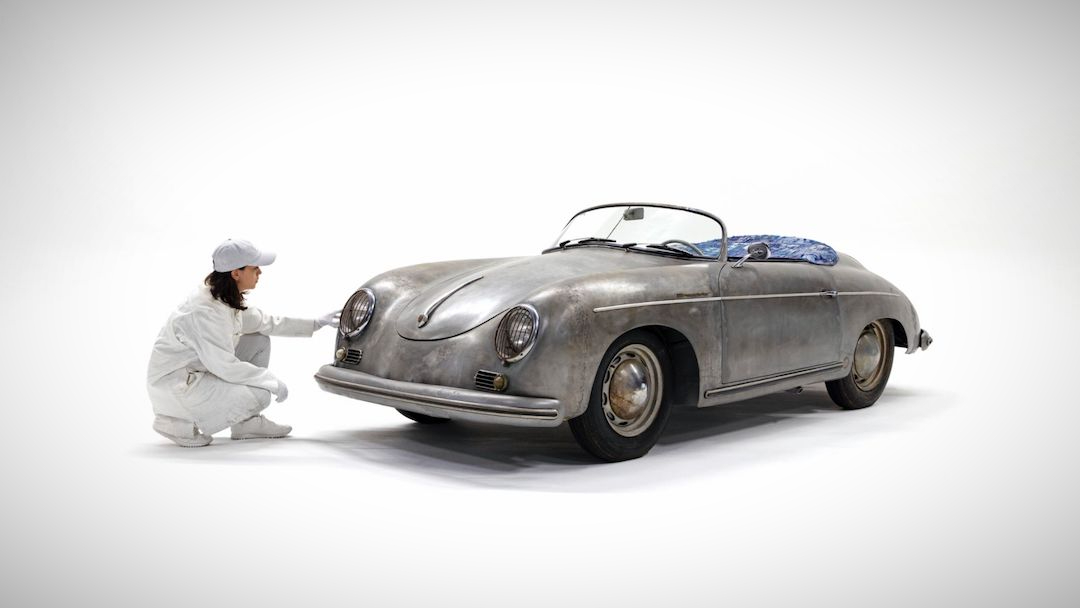 Daniel Arsham is turning to the Japanese way of thinking, Wabi Sabi, as inspiration for his custom Porsche 1955 356. The result: a rustic-looking speedster that looks right out of a scene from Blade Runner.
Wabi Sabi is a frame of mind that looks at the imperfect nature of our lives and finds a way to thrive in it, appreciating the beauty in flaws.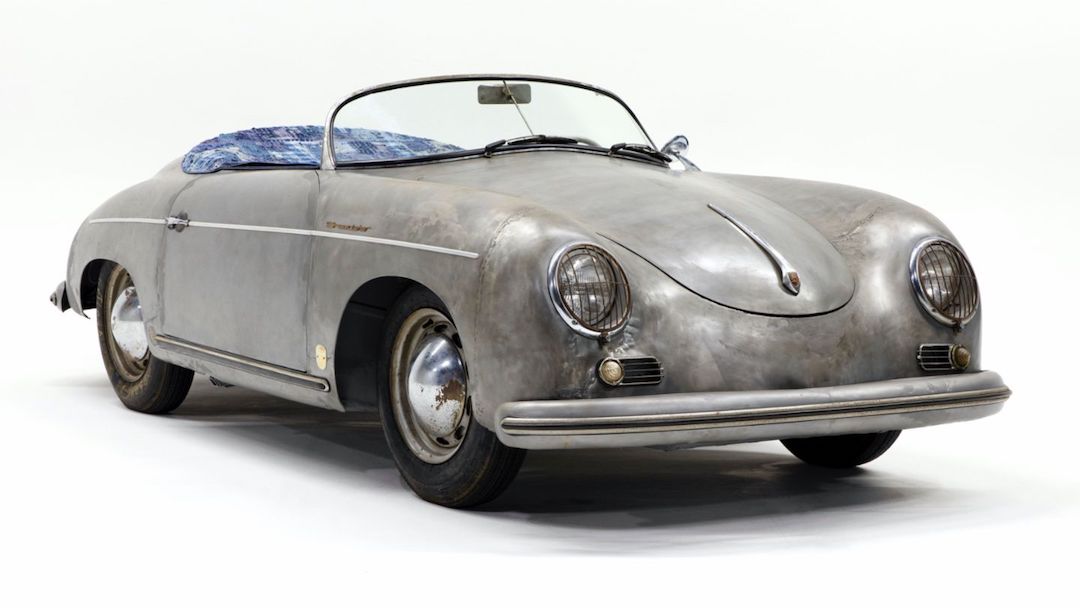 In that sense, Arsham has created the '356 Bonsai' to look like it is pre-painted, with rusted grills over the lights and an aged patchwork seating for the interior.
Matthew Ammirati from Bridgehampton Motoring Club and John Willhoit from Willhoit Auto Restoration helped the artist achieve this raw-looking brushed metal exterior that looks like the car has been through some rough times.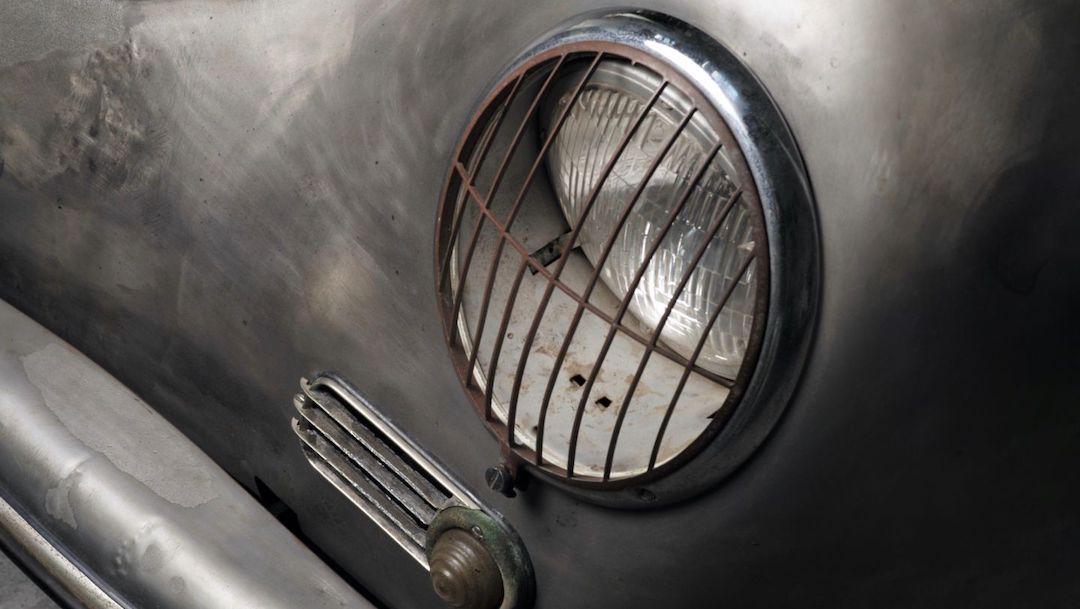 The roof of the convertible is covered in salvaged Japanese denim. Within the car, the upholstery is also mixed with indigo-dyed Sashiko canvas that has been stitched together in a boro patchwork form.
The materials chosen were inspired by Japanese designers Motofuki 'Poggy' Kogi and Yutaka Fujihara from BerBerJin. The meeting of all these materials adds a softness to the stark metal of the car.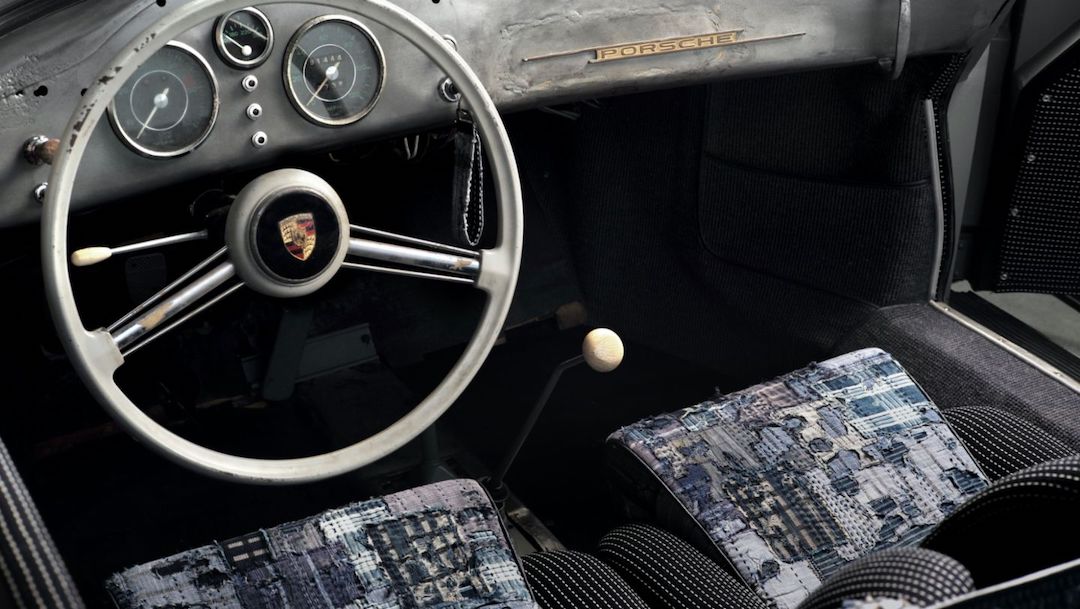 Within the trunk, a tatami mat has been laid down upon which a spare tire rests. And just above an aged license plate that reads 'BONSAI' is a jaded emblem of the plant resting on the car's rear grill.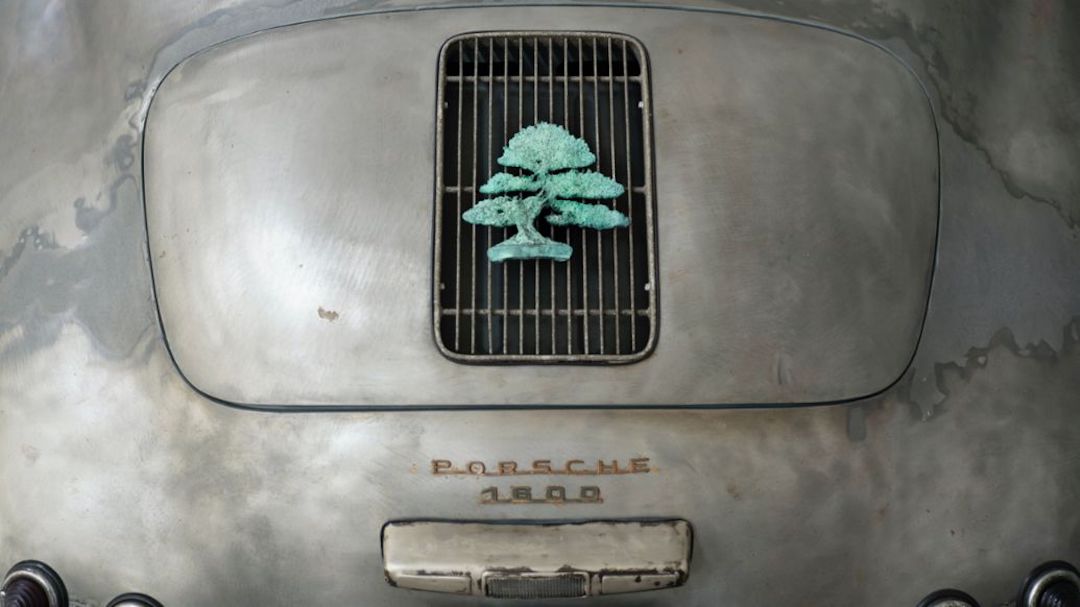 According to Porsche, it took two years for the designer to bring his vision to life. The Wabi Sabi-inspired car was unveiled at The Bridge event in the Hamptons.
View this post on Instagram
[via duPont REGISTRY and Porsche, images via Porsche]
Receive interesting stories like this one in your inbox
Also check out these recent news