Don't miss the latest stories
Share this
Cycle Over The Ocean's Surface With This New Electric Water Bike
By Nicole Rodrigues, 16 Oct 2022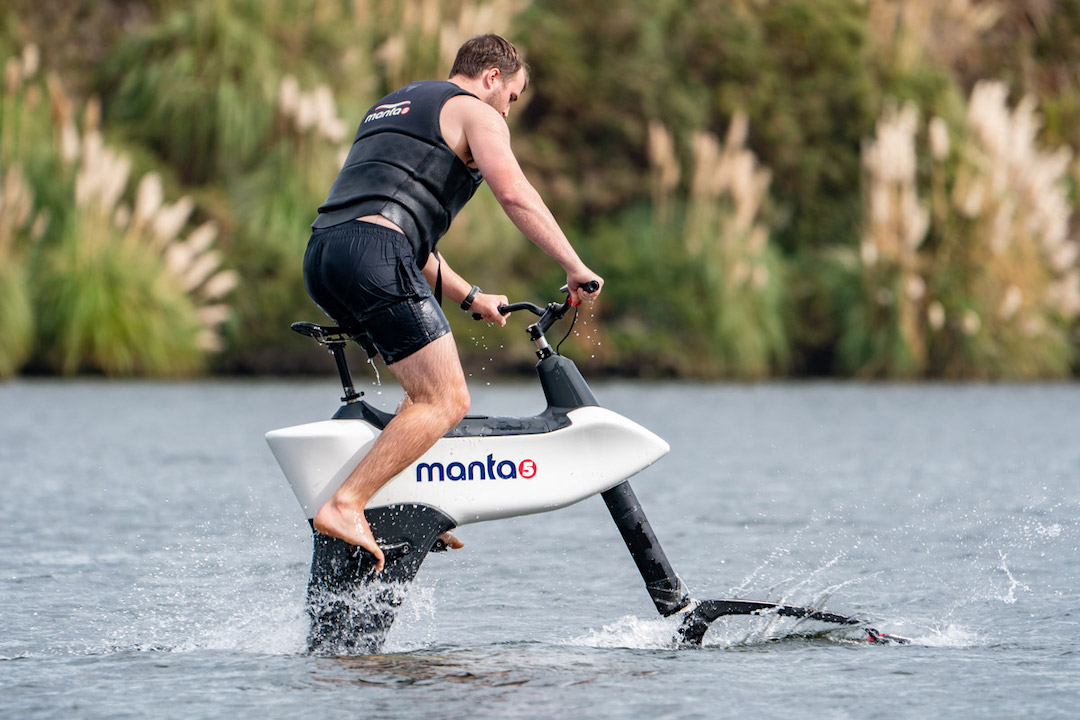 Ever wanted to cycle across the seas? Well, you soon can, thanks to Manta5's newest electric hydrofoiling bike.
The 'SL3' is the company's newest iteration of the vehicle after it first released the first-ever hydrofoil eBike. Now the New Zealand-based brand is back and has revamped its ocean cruiser to make it easier for people to adapt to riding on the waves.
According to its website, the bike made its first strait breaker across New Zealand's Notorious Cook Strait—covering some 16.27 miles of unpredictable tidal surfaces in about 2.5 hours—"without getting wet."
Video from Manta5

Previously, pedaling on the water would, imaginably, take a significant amount of practice to master. Now, after the company decided to remove its hull and pontoon, users will find it much easier to grasp the complexities of maneuvering the fluid surface.
This is mainly thanks to the SL3's enhanced throttle that can launch the hydrofoil and drift on the ocean's surface, even without pedal motion.
At first glance, the SL3 looks strikingly like a bicycle poking out of the water. If you were on the beach and saw someone out at sea with it, you might do a double-take. But beneath the surface is a different story. In place of 'wheels' are stabilizers and a propeller that helps drive it over the water.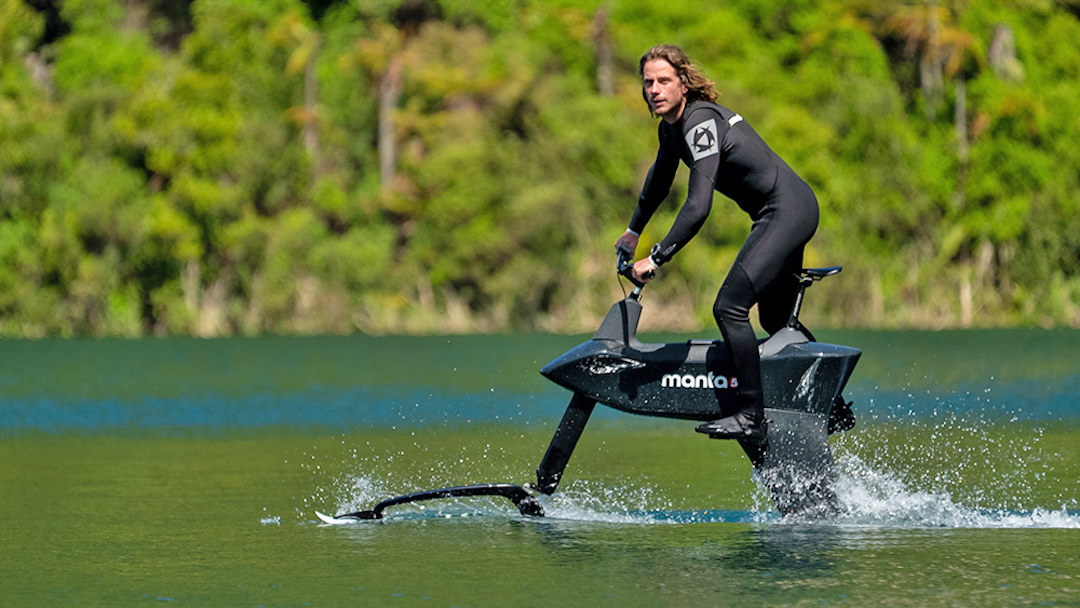 The SL3 has a 2,500W electric motor with a top speed of 12 mph and can take you on a trip over the ocean for a maximum of four and a half hours when you put it on its lowest pedal-assisting mode. In total, there are 10 different levels of power you can choose from.
It also has a new tiller to give it a better angle for take-off and gliding. Its stability has been enhanced thanks to its monocoque chassis. However, if you fall into the ocean while riding it, it has a safety feature that will turn its engine and propellers off.
Video from Manta5
"Riders can stay on the saddle semi-submerged when stationary, and when it's time to launch, engage the throttle to take off."
The vehicle is made from carbon fiber and aircraft-grade aluminum, making it lightweight enough to transport. It can also be taken apart and placed in the trunk of your car.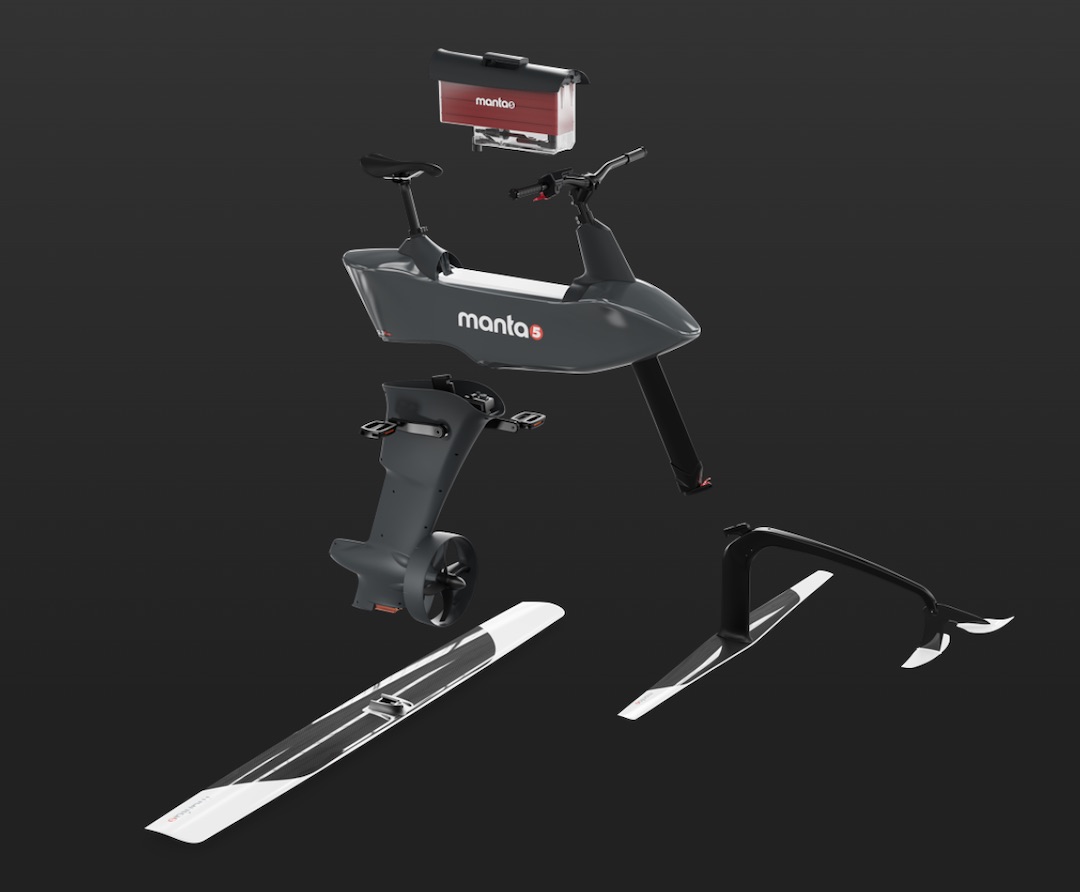 Manta5 states that the SL3 will be ready to make waves by early 2023, but currently there's no official word on how deep it will dive down your wallet.
[via Robb Report and Manta5, images via Manta5]
Receive interesting stories like this one in your inbox
Also check out these recent news