Don't miss the latest stories
Share this
Transparent Teardrop-Shaped Tents Find A Home In This Japanese Forest
By Nicole Rodrigues, 18 Oct 2022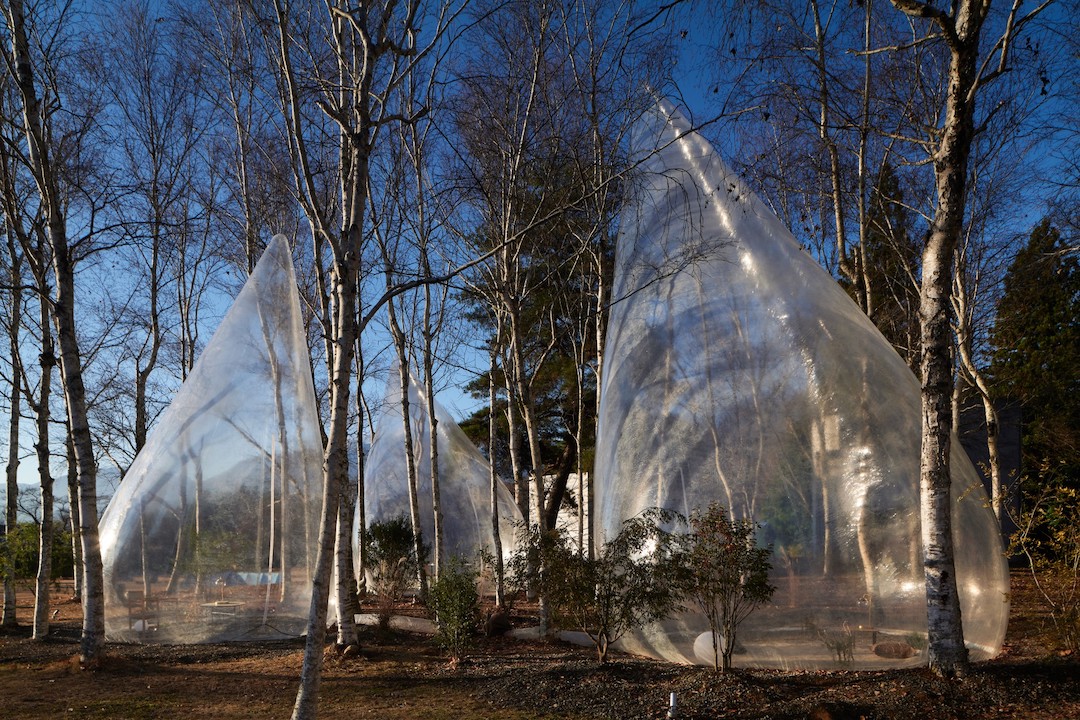 An unusual gathering of tents rests deep in the forests of Hokuto City, Japan, transforming this camping ground into an art scene.

Produced by the Yuko Nagayama & Associates architecture firm, the transparent "teardrops"can be found hidden among the birch trees in this forest. What is the goal of these structures? To provide an unobstructed view of the surrounding nature.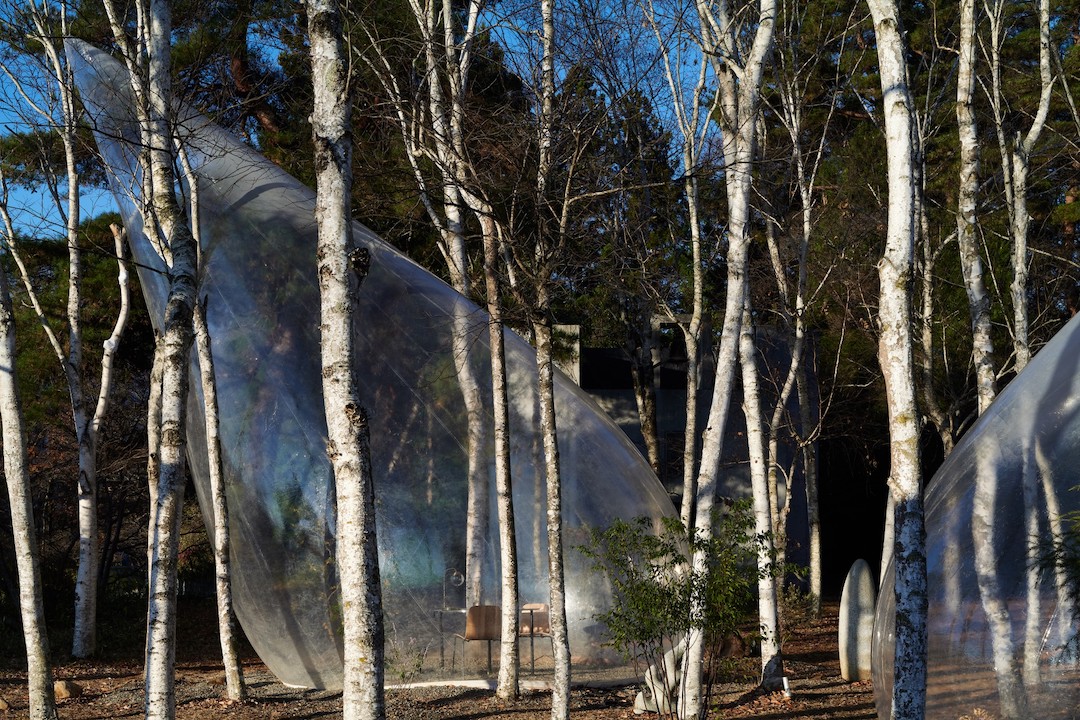 The company discovered that while tents are handy when camping in the woods, they frequently prevent us from appreciating the beauty around us. Hence, these transparent sleeping spaces, created for the Hokuto Art Program, were born.

The architects 3D-scanned the area and decided that the best approach to gain a look up into the treetops was to design a structure that tapered up into the canopy, reflecting the green of the trees as they ascended upwards. This led to the installation's peculiar conical shape.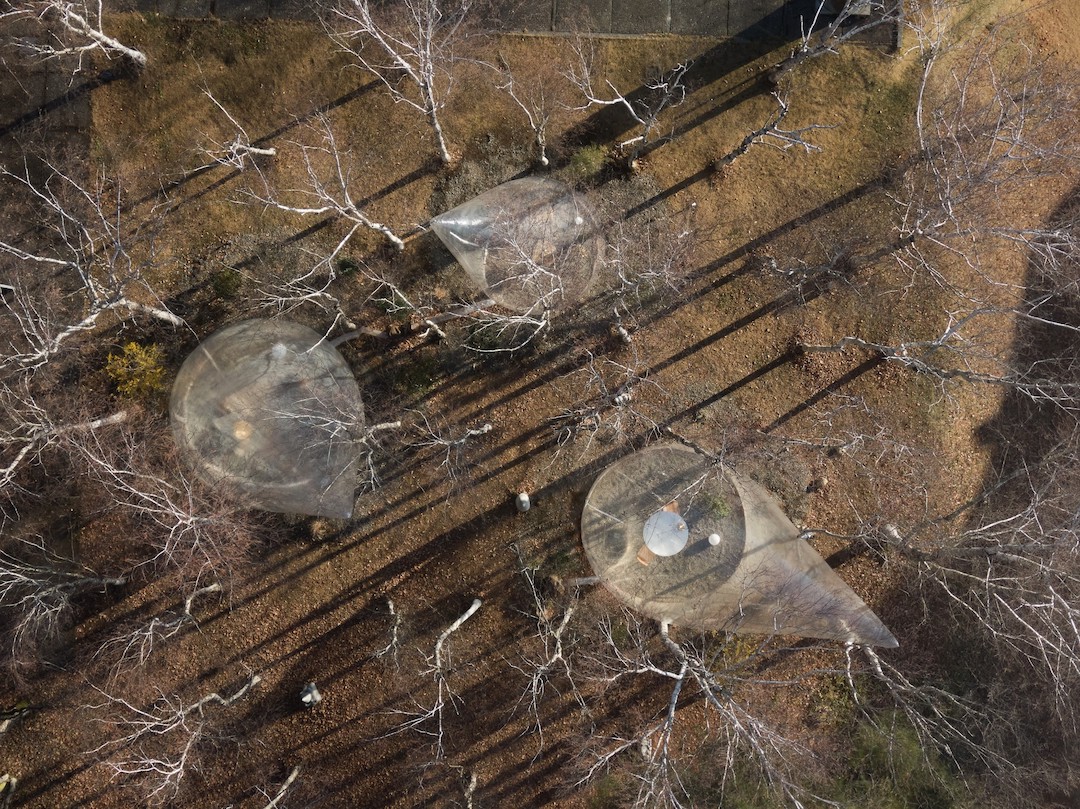 Different tents offer up an array of services. For example, one might be used for sleeping, while others for lounging, hanging out with friends, or reading a book.

After assessing the space between the trees, the distance between teardrops was carefully chosen to give each guest some privacy.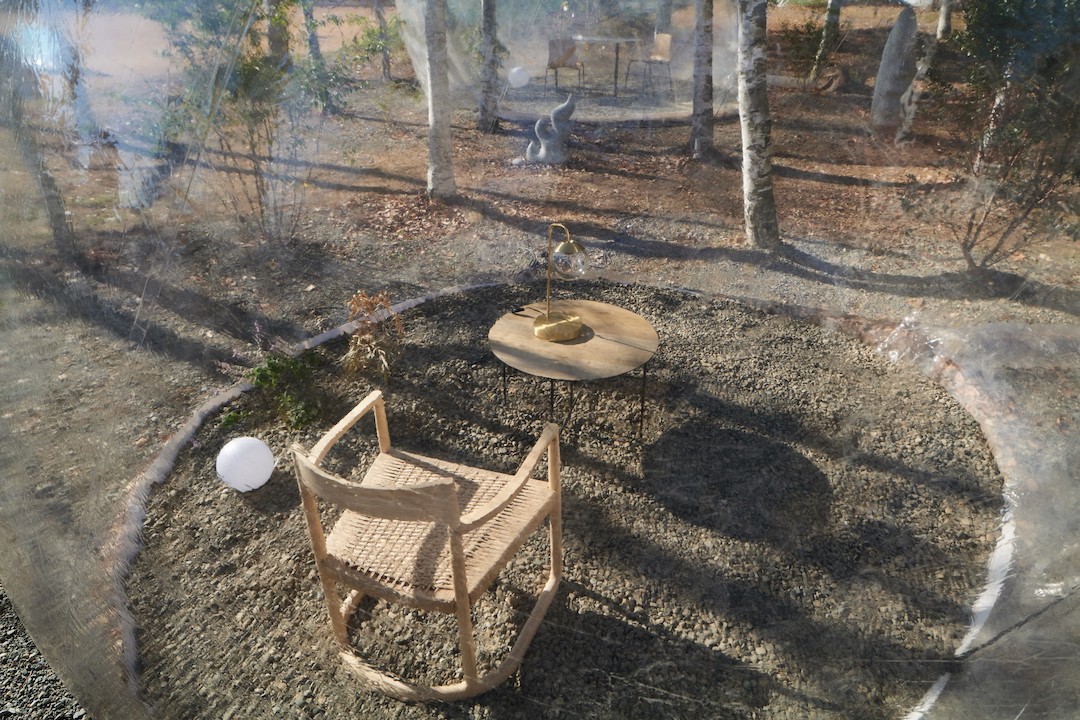 However, that's about where privacy ends. In exchange for the chance to sleep among nature, one has to give up the right for people not to stare at you while you dream away.
Unlike other glamping grounds that consider this matter and offer solutions like mirrored cabins, these rooms place you as much on show as the environment around you.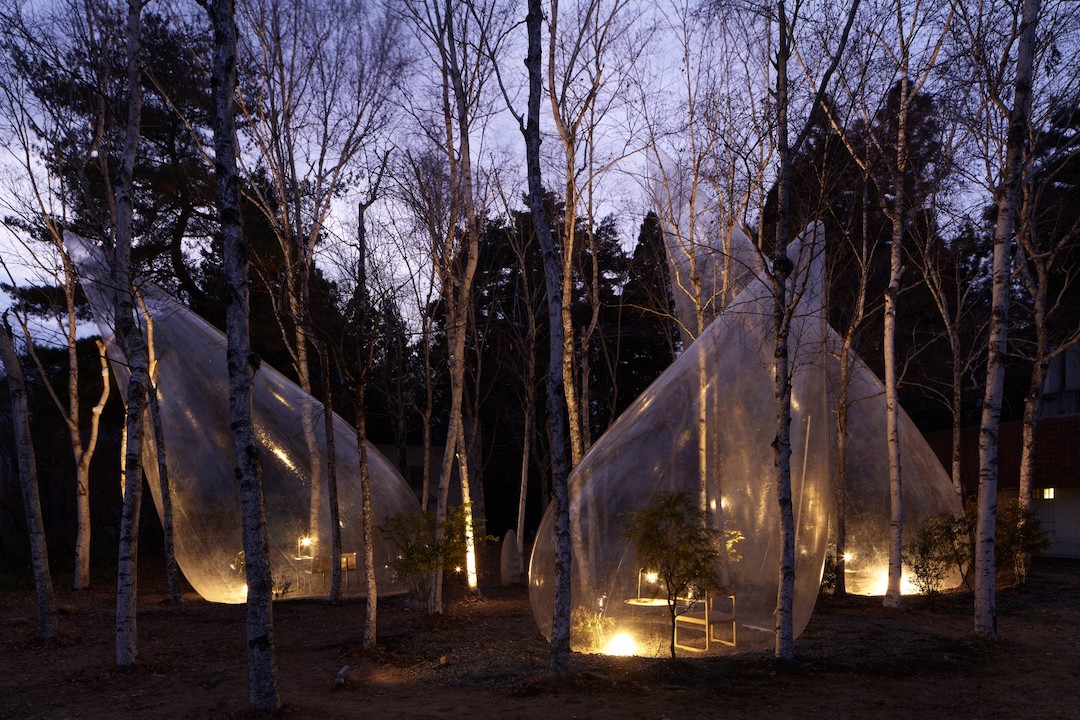 All in all, the teardrops add an ethereal layer of beauty to the woods as their delicate design beautifully contrasts the rough landscape of the birch forest.



[via Men's Gear and Surfaces Reporter, images via Yuko Nagayam & Associates]
Receive interesting stories like this one in your inbox
Also check out these recent news