Don't miss the latest stories
Share this
NASA Hires 3D-Printing Company To Build 'Sandcastle' Camps On The Moon
By Nicole Rodrigues, 30 Nov 2022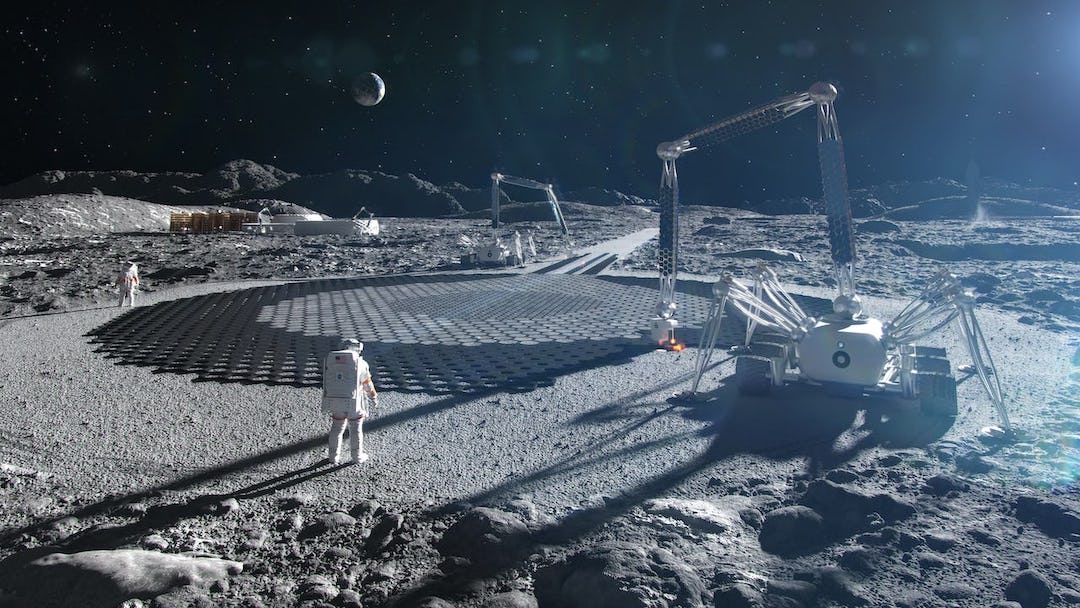 As NASA edges closer to returning humans to the Moon, it is looking to provide the right accommodations for its astronauts. The space exploration company has just signed a US$57.2 million deal with Austin-based 3D printing company ICON Technology Inc. to begin operations on building lunar dwellings, which it has dubbed 'Project Olympus'.

Project Olympus may sound like a sci-fi plot, but if you were hoping to see these structures shot into space, you would be pleased to know that ICON and NASA have an even more out-of-this-world plan in store.

The partnership is looking to use material already found on the Moon to create the lunar bases. ICON envisions a future where its robots will mine the surface for soil (aka regolith), which will be used to print the sandcastle-like structures.

This comes with some scientific reasoning behind it, in that it's not feasible for NASA to send these buildings up pre-made into space. In addition, to find a viable way to set up camp on the Moon and Mars, it must adapt to its environment and use what is available.

NASA already sent its first 3D printer to the International Space Station in 2014. Earlier this year, it began experimenting with printing body parts for use back on Earth.

On the other hand, ICON has previously linked with NASA and helped it create a Mars simulation habitat known as Mars Dune Alpha located at NASA's Johnson Space Center in Houston.
Until then, NASA has just successfully sent its Orion capsule into orbit and has captured some exquisite images of the Moon and Earth.



[via Futurism and PC Mag, cover image via ICON Technology Inc.]
Receive interesting stories like this one in your inbox
Also check out these recent news