Don't miss the latest stories
Share this
Professor Catches Student Using ChatGPT To Do Their Assignment
By Mikelle Leow, 28 Dec 2022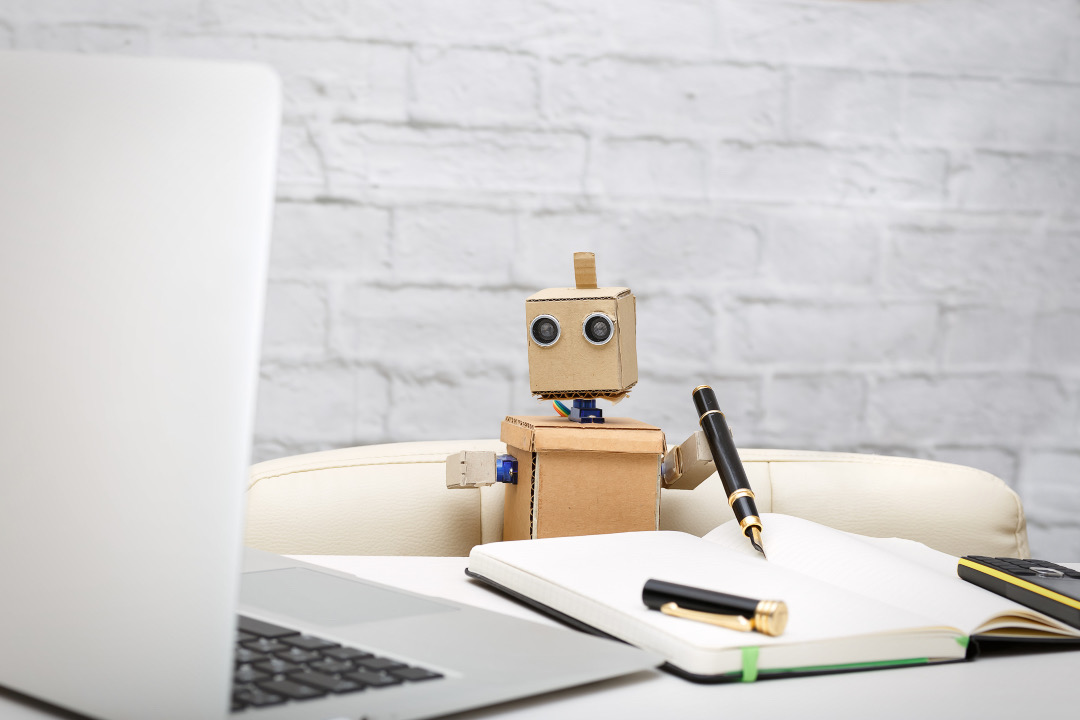 A college student's essay raised some red flags that told her professor she was not the real author of her work. Though, instead of using the age-old trick of having her classmate write her paper, she turned to the trendy ChatGPT.

Released by OpenAI to the public just weeks ago, ChatGPT is a free AI chatbot that adeptly processes language and can explain, at length, about all kinds of topics within mere seconds.
Darren Hick, an assistant philosophy professor at Furman University in South Carolina, had tasked his class to pen a 500-word essay on the paradox of horror, a concept most famously explored by 18th-century philosopher David Hume. The theory goes that people derive enjoyment from things they fear.

One submission struck the professor as especially odd. The text had a "clean style," Hick noted, but it read as "peculiar," as though it was written by the hand of someone who had just been taught to compose a paper and was still developing their own style. He likened the language to that of "a very smart 12th-grader."

Another big sign was how the student had "confidently and thoroughly" gone off-topic in the essay. Instead of focusing on the paradox of horror, she went on a deep-dive about the philosopher who inspired the theory.

Despite being well-versed in the ethics of copyright law, Hick warns that proving an assignment was generated by ChatGPT can be nearly impossible. In addition to having a good grasp of grammar and comprehending how essays should be structured, ChatGPT is similar to the art-creating generators that have exploded into the mainstream—everything it knows and churns out is the product of a "soup of data," making it hard for professors to identify the direct source of a work. There's no smoking gun, in the form of a particular passage, to determine that an essay has been lifted.

Hick tells the New York Post that he was "blindsided" by the cascading implications of this wave of artificial intelligence. So were other educators who found out about his experience via his Facebook post and had personally caught students cheating with the robot themselves.
He built his case by running the essay against a checker developed by OpenAI, which returned results saying that there was a 99.9% likelihood of the paper being crafted by AI. However, where this software lacks is its ability to provide citations, something that the usual plagiarism checkers are able to do.

The professor then attempted to reverse-engineer the paper by asking ChatGPT some questions he suspected the student would have asked. His result wasn't 100% similar (such machines are trained to create wholly "unique" works) but it was enough to suggest that ChatGPT was the essay's true author.

"Every time you prompt ChatGPT, it will give at least a slightly different answer, [but] I've noticed some consistencies in how it structures essays," Hick explains on Facebook.

By now, the professor was certain that the student had engaged AI as a ghost writer, and he confronted the offender. The student owned up to the homework crime, and she was sent to the dean's office for disciplinary action.

Hick cautions that this incident won't be a one-off; eventually, more students will be drawn by the allure of assigning AI to write their essays since ChatGPT is free to use and yields instant results.

As of now, the technology is new and still learning, making it still possible for eagle-eyed teachers to spot discrepancies. But give it a few months and the outcome might be different.

Until then, the best way to suss out cheaters is by orally quizzing them on the spot, Hick suggests. With a limited memory of how their homework was written, culprits will likely cave right away.

Also, the AI tool "sucks at citing—another flag," Hick tells Axios.

[via New York Post and Axios, cover photo 85947184 © Nastassia Bas | Dreamstime.com]
Receive interesting stories like this one in your inbox
Also check out these recent news