Don't miss the latest stories
Share this
AI Generator Brings Deceased Loved Ones Back For One Last Conversation
By Nicole Rodrigues, 03 Jan 2023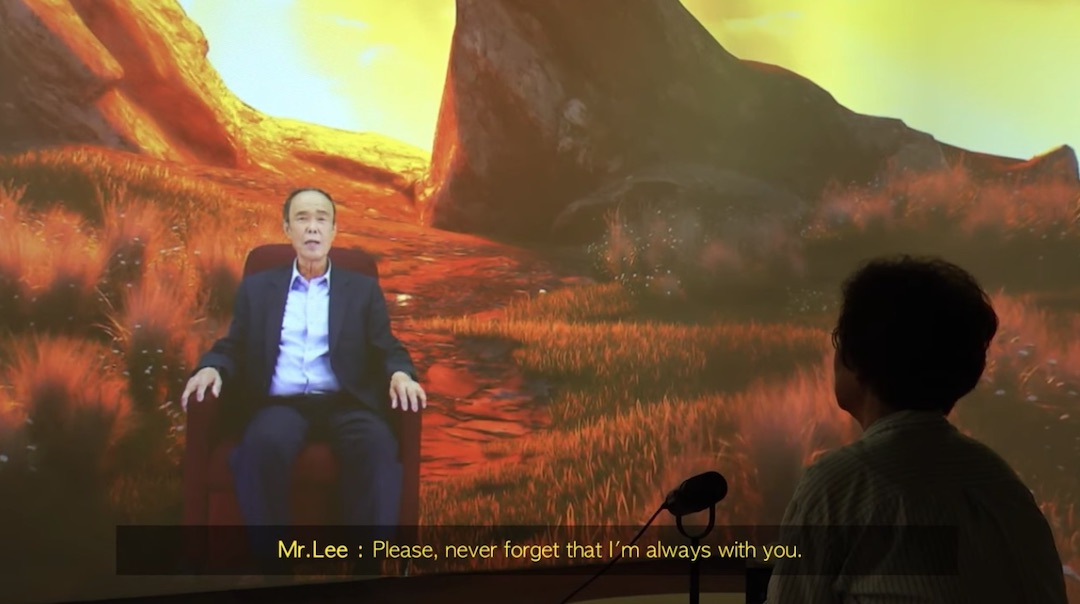 If you have ever lost someone, you might long to have just one last conversation with them to tell them how you feel or hear their voice again. And while many will have to cope with just memories, photos, and videos of the ones they have lost, a new AI generator can turn that memory into an actual AI human with whom you can seemingly talk to again.

A South Korean company, DEEPBRAIN AI, brought about the idea. Its latest service, Re;memory, can replicate the faces, voices, and facial expressions of people that have passed on.

It does so by studying pictures and videos of the person who has passed and a pre-interview of the person who has died to create a virtual meeting between them and those they have left behind. This meeting allows family members and other loved ones to have that one final conversation with them.

In a company promotional video, a man on death row had come into the studio to record himself as a parting gift for his wife. After his passing, she eventually came down to "see" him and "talk" to him again.

DEEPBRAIN AI uses image synthesis technology to bring people to life by adding details such as non-verbal movements and expressions. Conversations are also made more realistic through technology that uses natural language processing and speech recognition to allow those who have passed to respond.

Re;memory is set up in a memorial showroom in which families can come down for a 30-minute session where they can once again meet the people they have lost. If they wish, they can also have a video delivered to them on special occasions or use this AI-human as part of a memorial service.
Re;memory isn't the first AI tool to digitally resuscitate family members using footage recorded before their death. Last year, an 87-year-old woman answered loved ones' questions at her funeral through a language-learning model that could process speech and respond in a way she might have when she was alive.



[via Interesting Engineering and DEEPBRAIN AI, screenshot via DEEPBRAIN AI]
Receive interesting stories like this one in your inbox
Also check out these recent news