Don't miss the latest stories
Share this
A' Design Award Calls For Entries: Show Off Your Brightest Works To The World
By Alexa Heah, 07 Feb 2023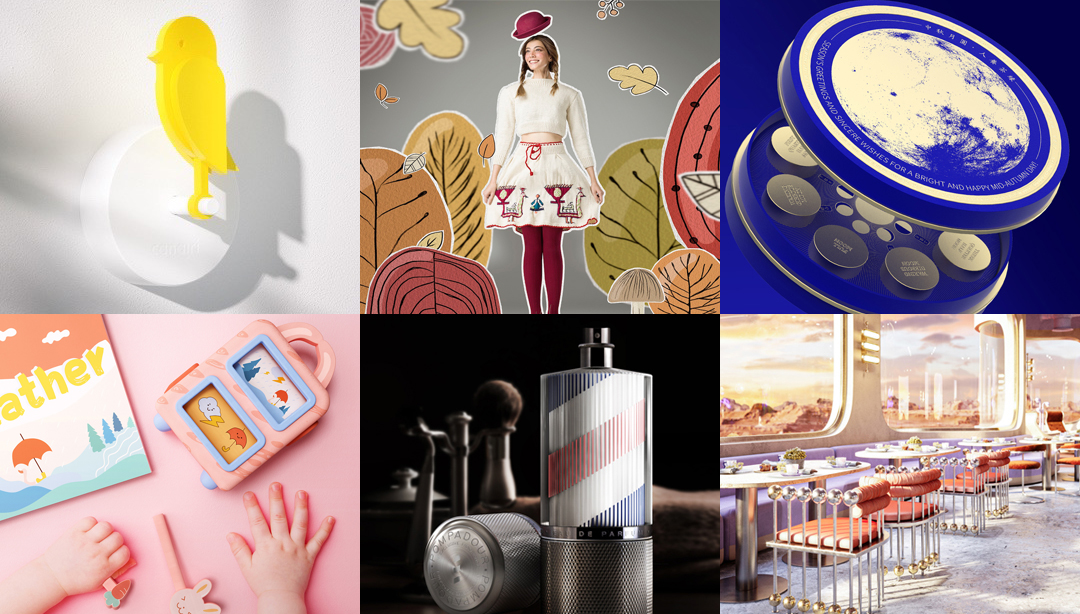 If you've been thinking of showcasing your brightest ideas on a global stage, now's the chance. The latest installment of the A' Design Award & Competition, one of the most reputed awards in the world, is the perfect platform for you to unleash your creativity and showcase your best works.

Pit yourself against up-and-coming designers in over 100 categories, ranging from fashion, architecture, packaging design, graphic design, and more—with further sub-categories available to browse here.

Keen? The A' Design Award & Competition is currently accepting entries from now till February 28, 2023. Results will be announced to the public on April 15, 2023, with selected winners featured on this website.

Those who receive acclaim will see their work acknowledged on thousands of publications worldwide, with opportunities for media appearances as well as chances to meet press partners and engage in networking sessions.

In addition, award winners will take home the coveted A' Design Award trophy, find themselves included in the World Design Rankings, be granted the license to use the A' Design Award Winner logo, and receive an invitation to attend an exclusive gala-night event in Italy.

Each submission will be carefully judged by an expert jury of scholars, professionals, and media members who boast extensive design expertise, following a peer-reviewed methodology that will see entries scored through anonymous voting.

Ready to join the hall of fame alongside the world's best creatives? Register your work here by February 18, 2023 to stand a chance. Till then, take a look at some of the past winners' works below to get inspired.

Fill The Gap Coffee Table
by Roberta Rampazzo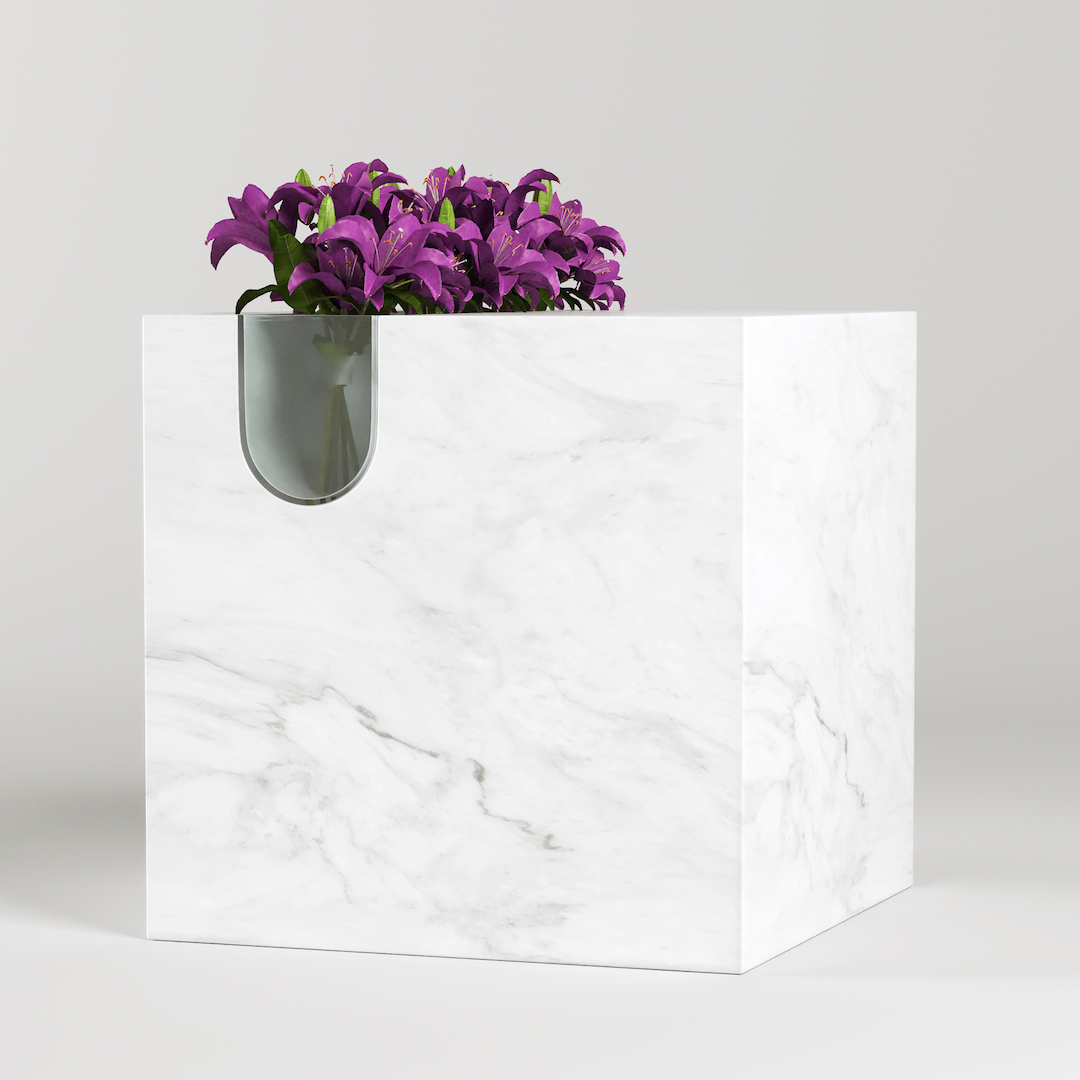 In this creation, designer Roberta Rampazzo places the spotlight on marble—a stone harnessed from nature—bringing to the forefront how the material can be used in a form unlike the typical wall or floor coverings.

In order to bring a new perspective and an emotional element to the otherwise minimalist design, users are invited to fill the gap with a special item, such as flowers, books, or a personal memento, to make the piece truly their own.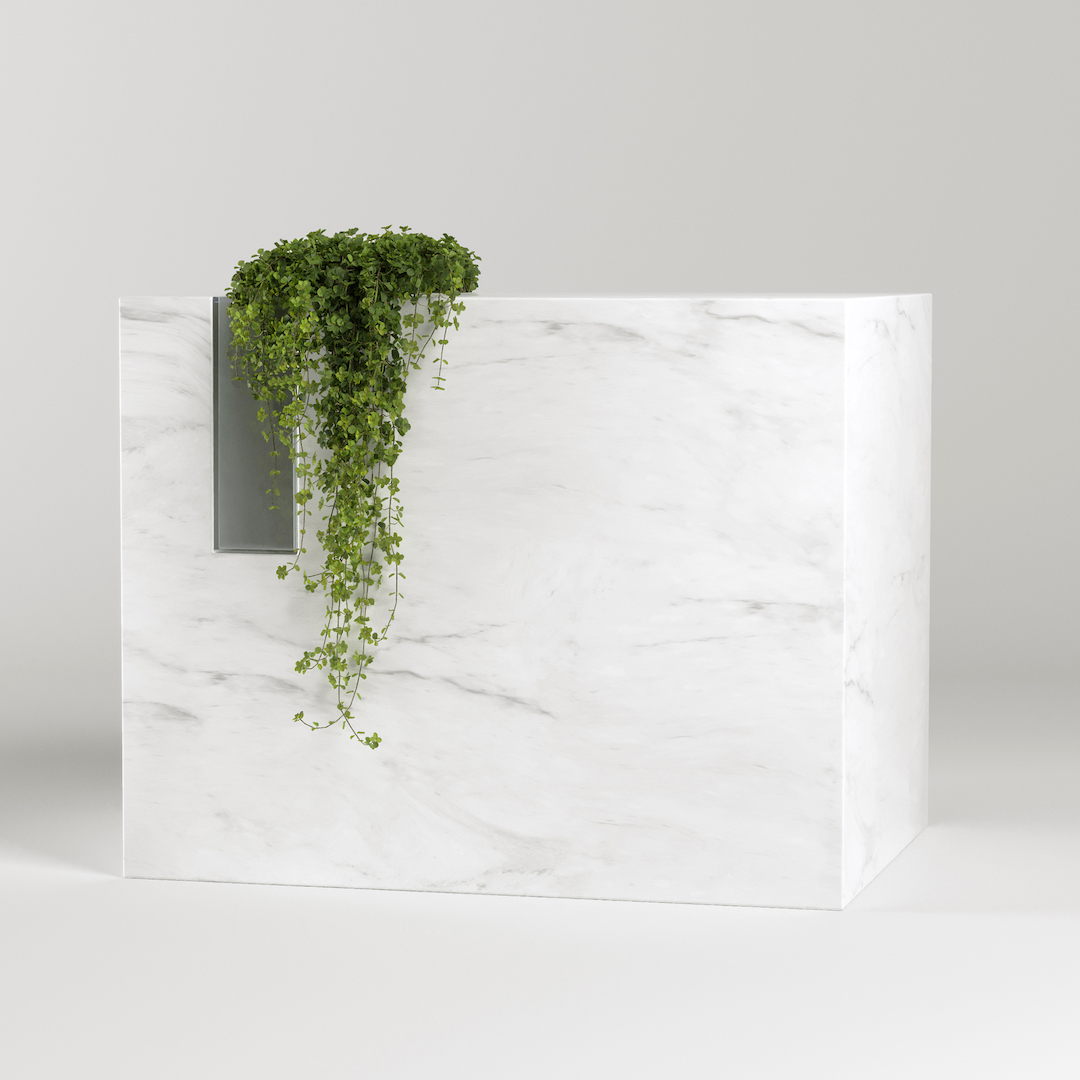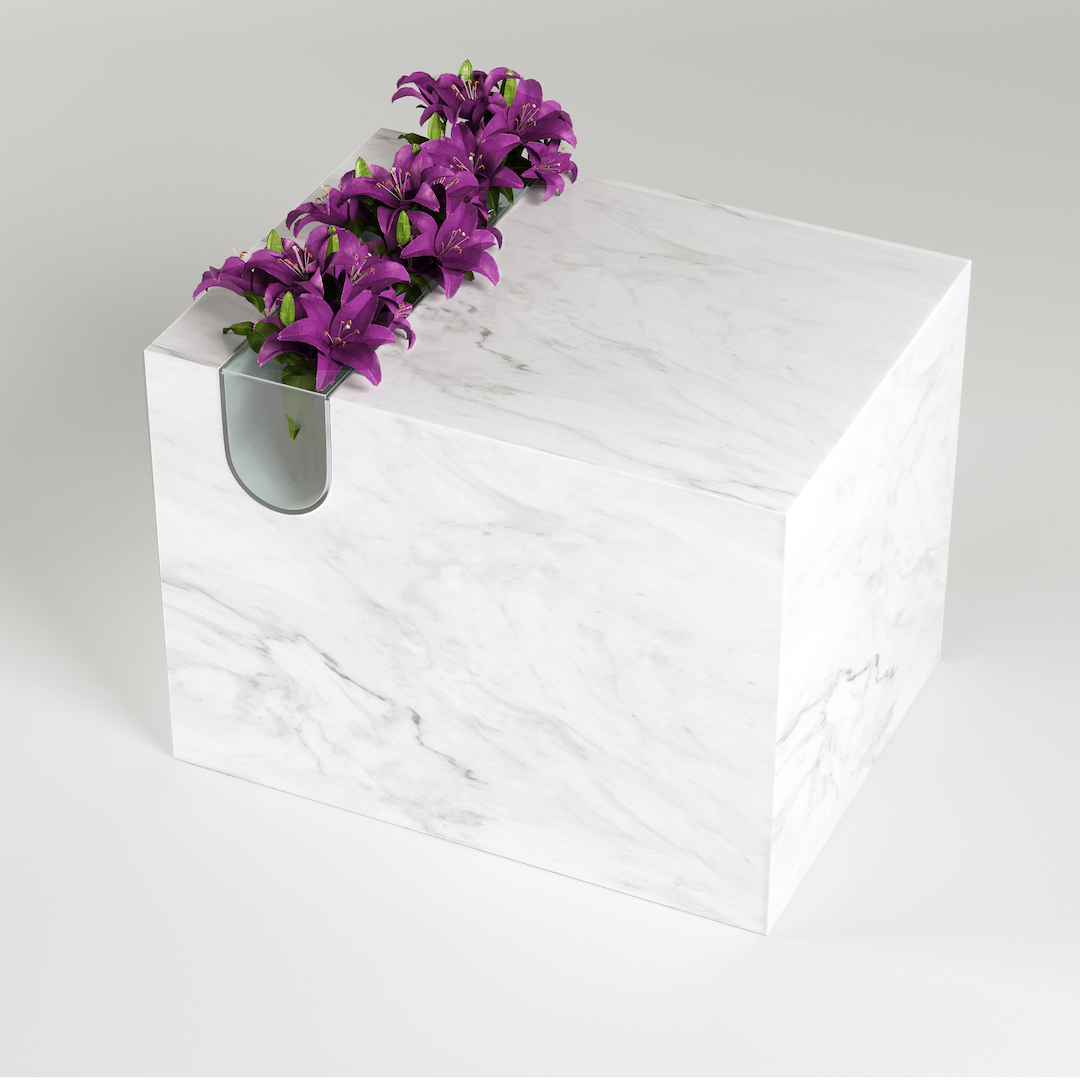 Salvador Decorative Clock
by Shelly Agronin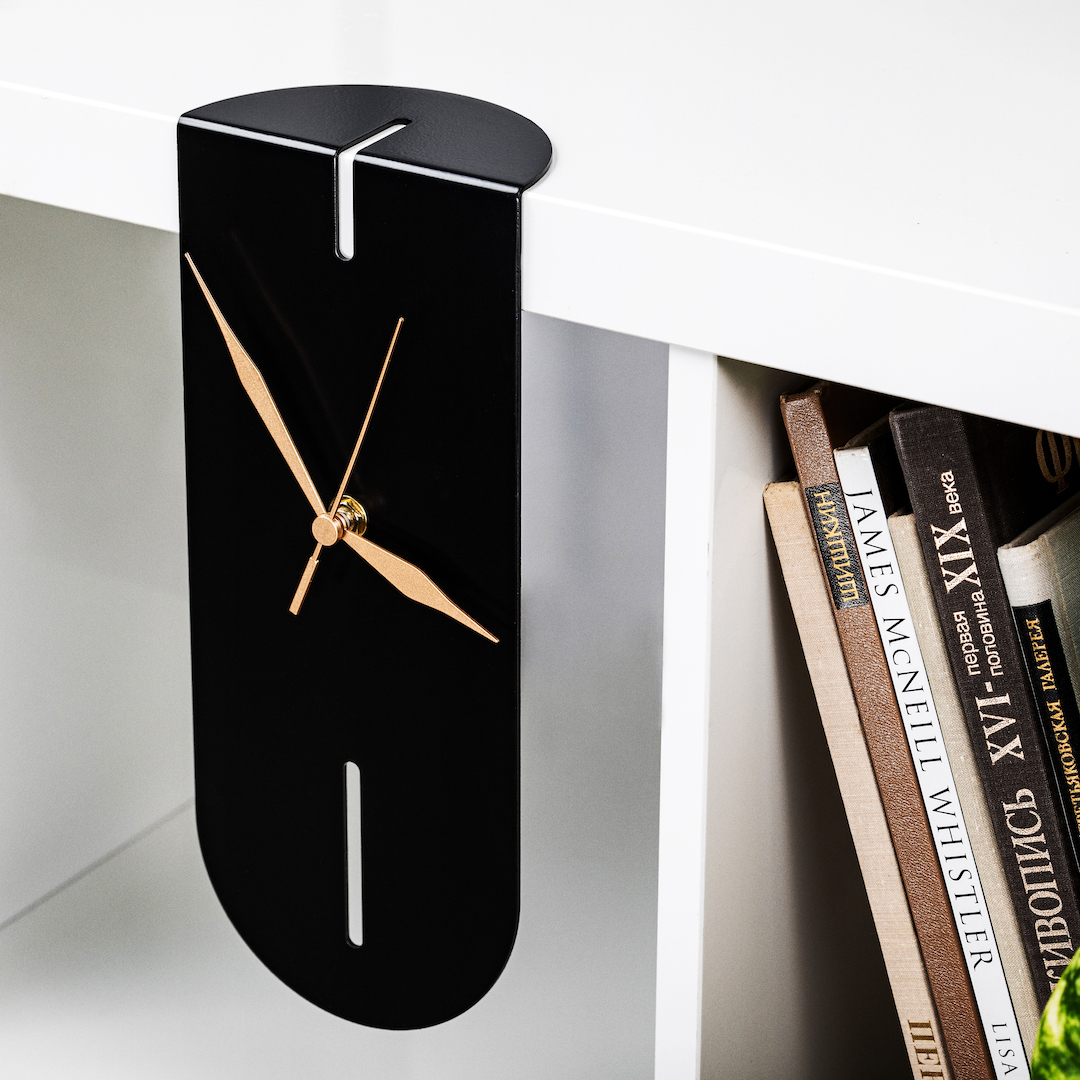 Tapping on Salvador Dali's famed melted clock, designer Shelly Agronin set out to create an item that was simple and minimal, yet stylish and functional at the same time. The result? A clock with an interesting perspective that requires zero installation time.

The project came to mind during the first of the numerous pandemic lockdowns, when the entire world felt as though time had slowed down. Channelling that energy, she focused on creating a desirable object that makes working from home more pleasant.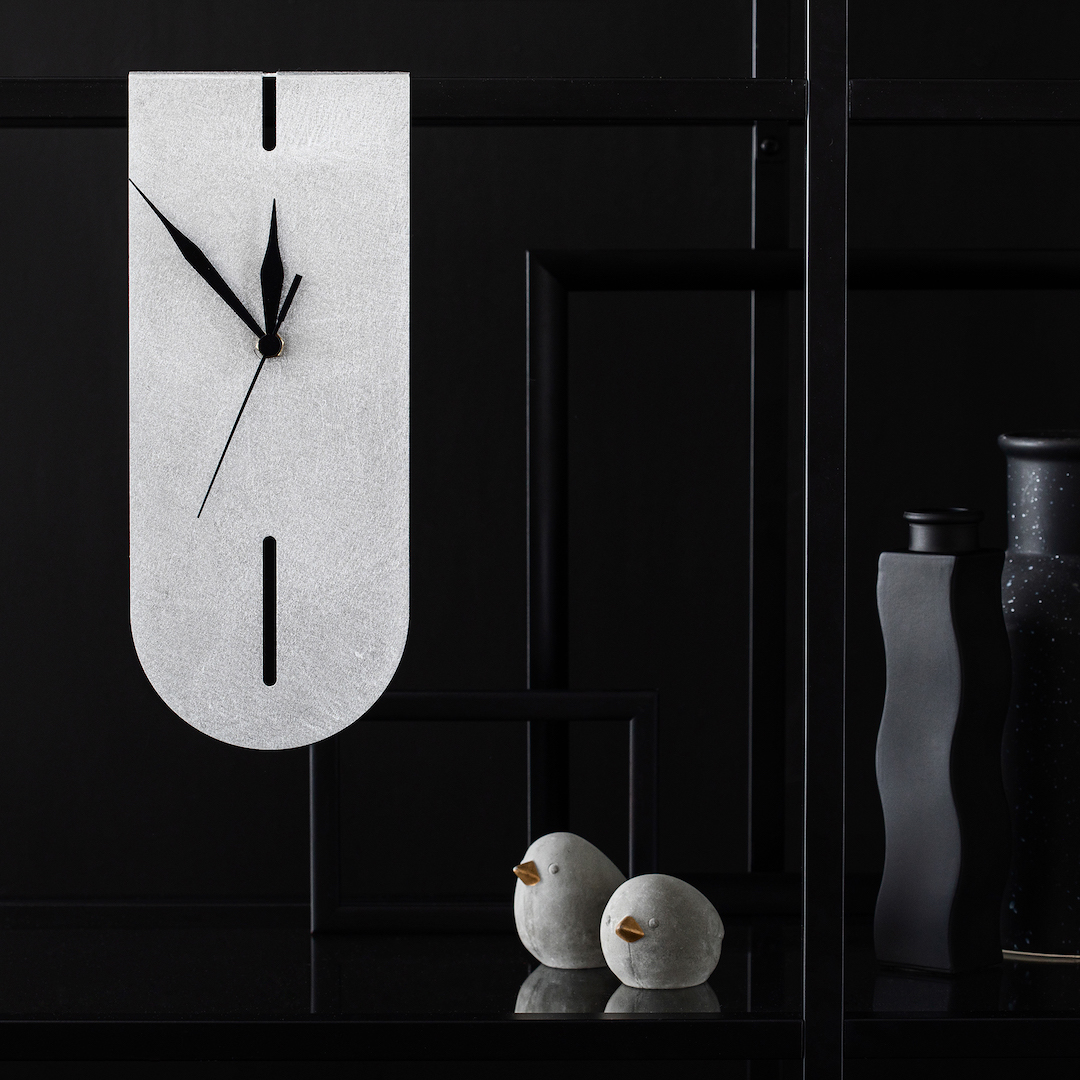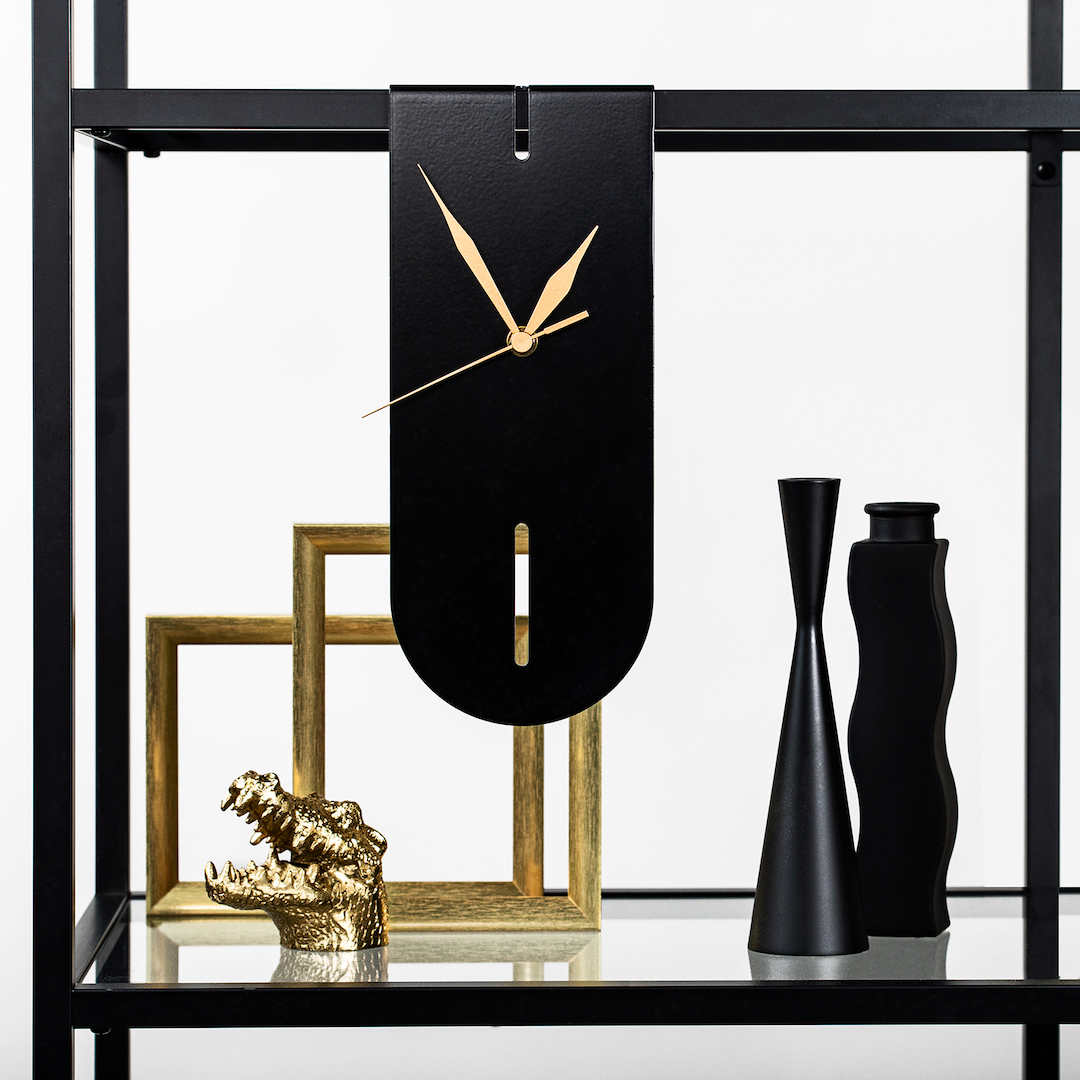 The Pompadour Packaging
by Ivie China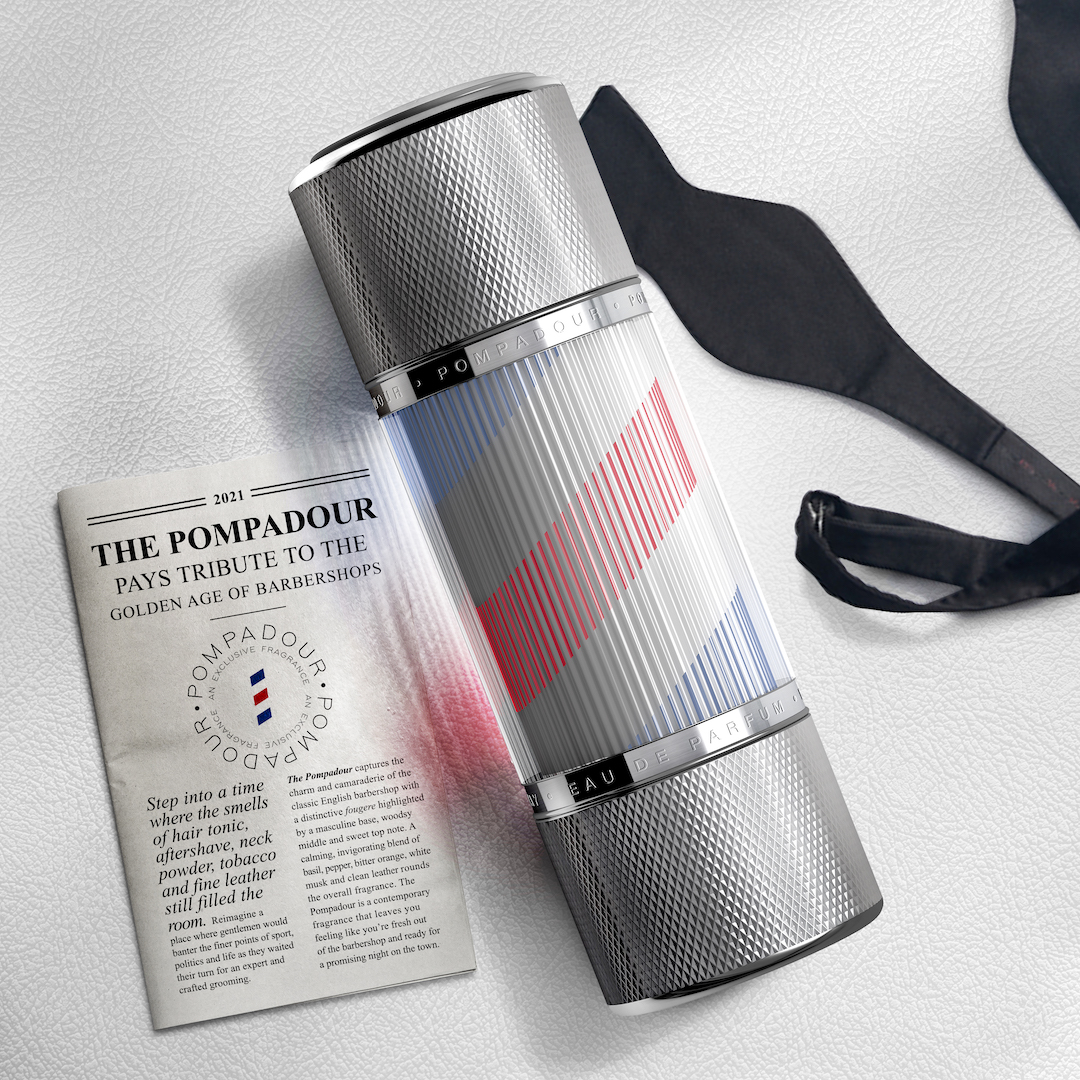 Think back to the late-18th and mid-19th centuries, when men waltzed into barbershops not just for a haircut or shave, but to catch up on the latest happenings around town. That's exactly the feeling the designer tries to capture with this packaging design, harkening back to an older era.

Meant to be a gentleman's pocket companion, the sleek pompadour bottle—inspired by the classic barber pole—fittingly depicts a fragrance that would befit the time, when men were afforded their very own place of luxury.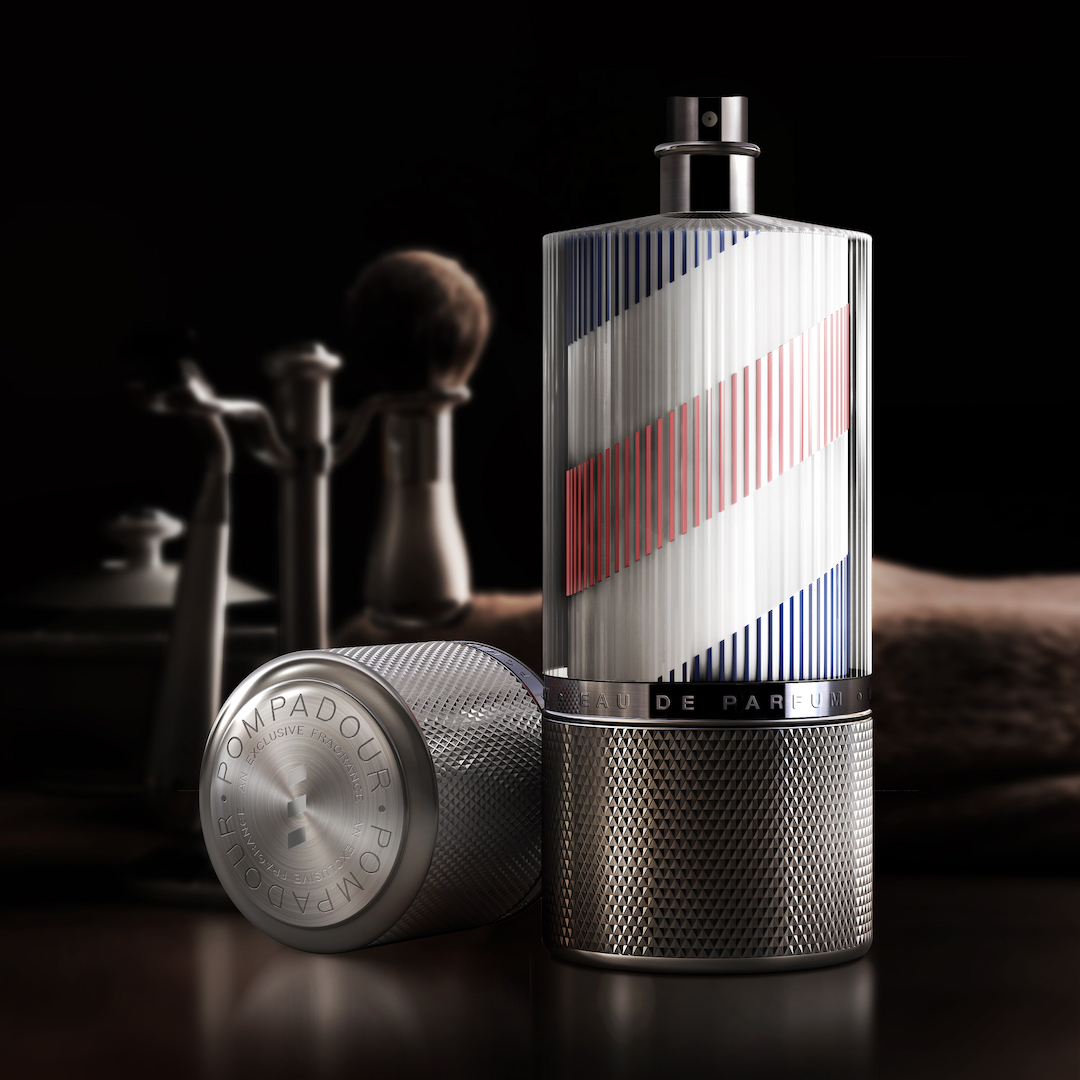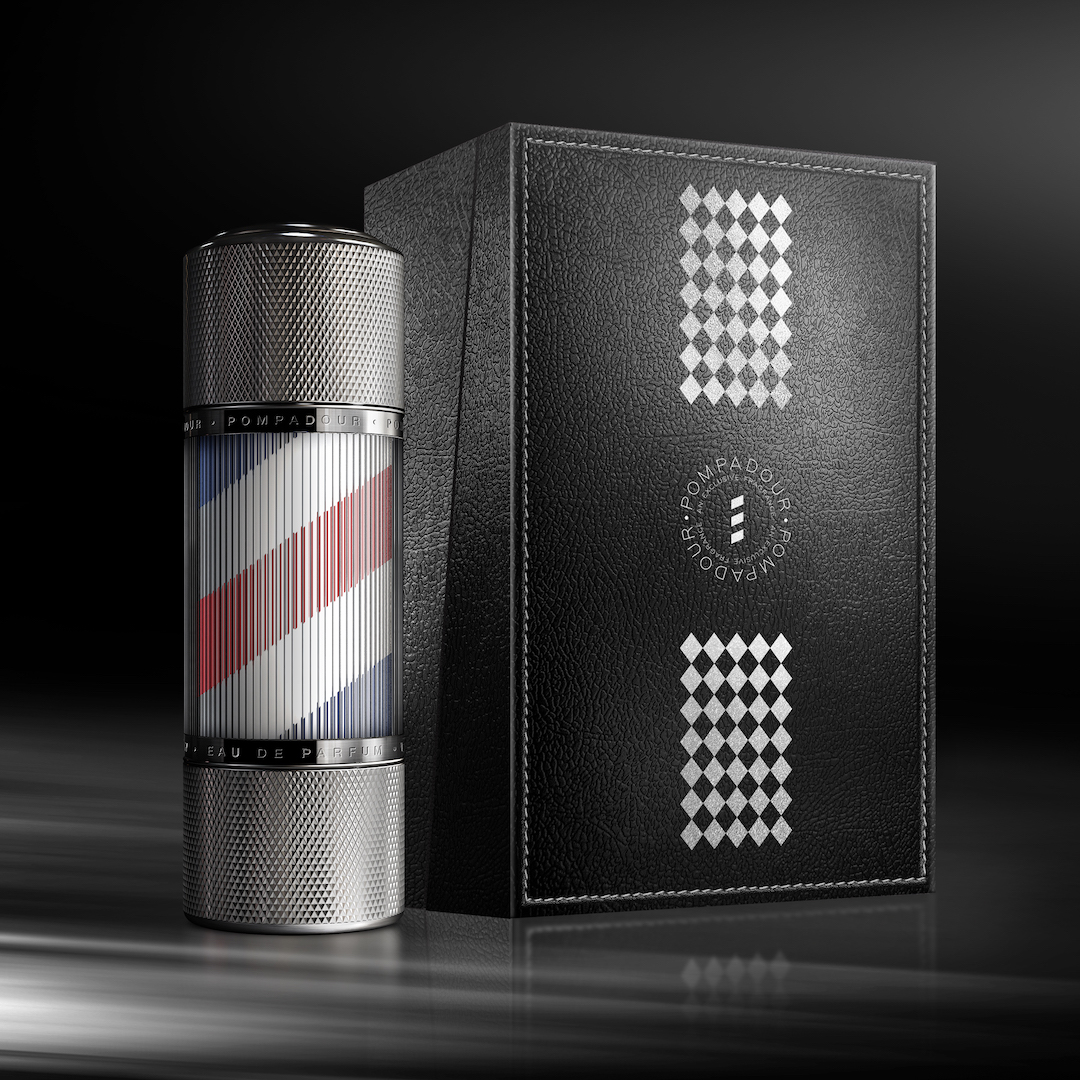 Mid Autumn Festival Gift Tea Packaging
by Li Jiuzhou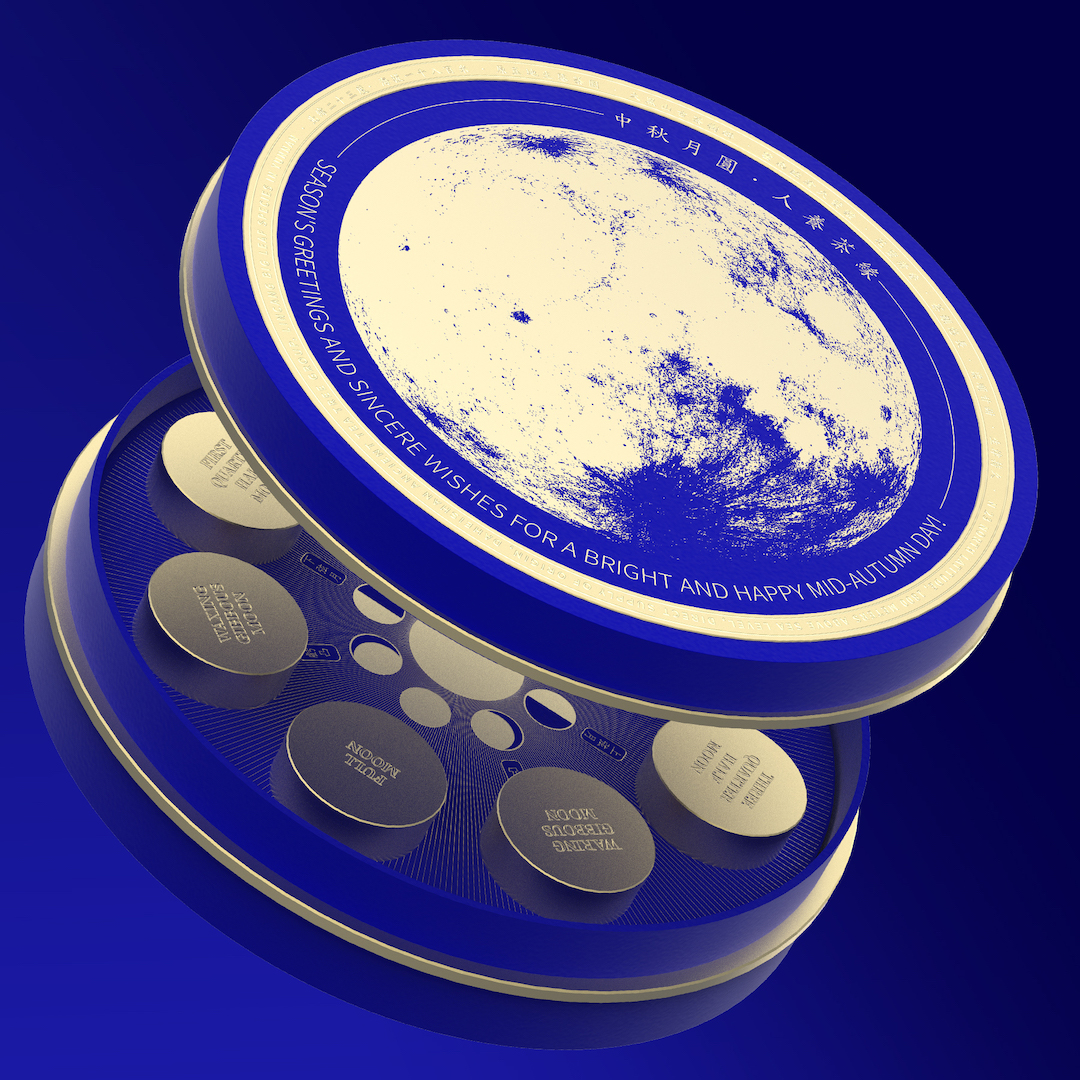 Drawing from the symbolism present in Chinese culture, designer Li Jiuzhou decides to portray the spirit of the Mid Autumn Festival in several components—first beginning with the gold accent as a representation of the moon.

The tea box, which comes in the form of a circle, refers to the concept of reunion, while the eight metal cans that fill the container embody the eight shapes of the moon as it wanes and waxes over the course of a month.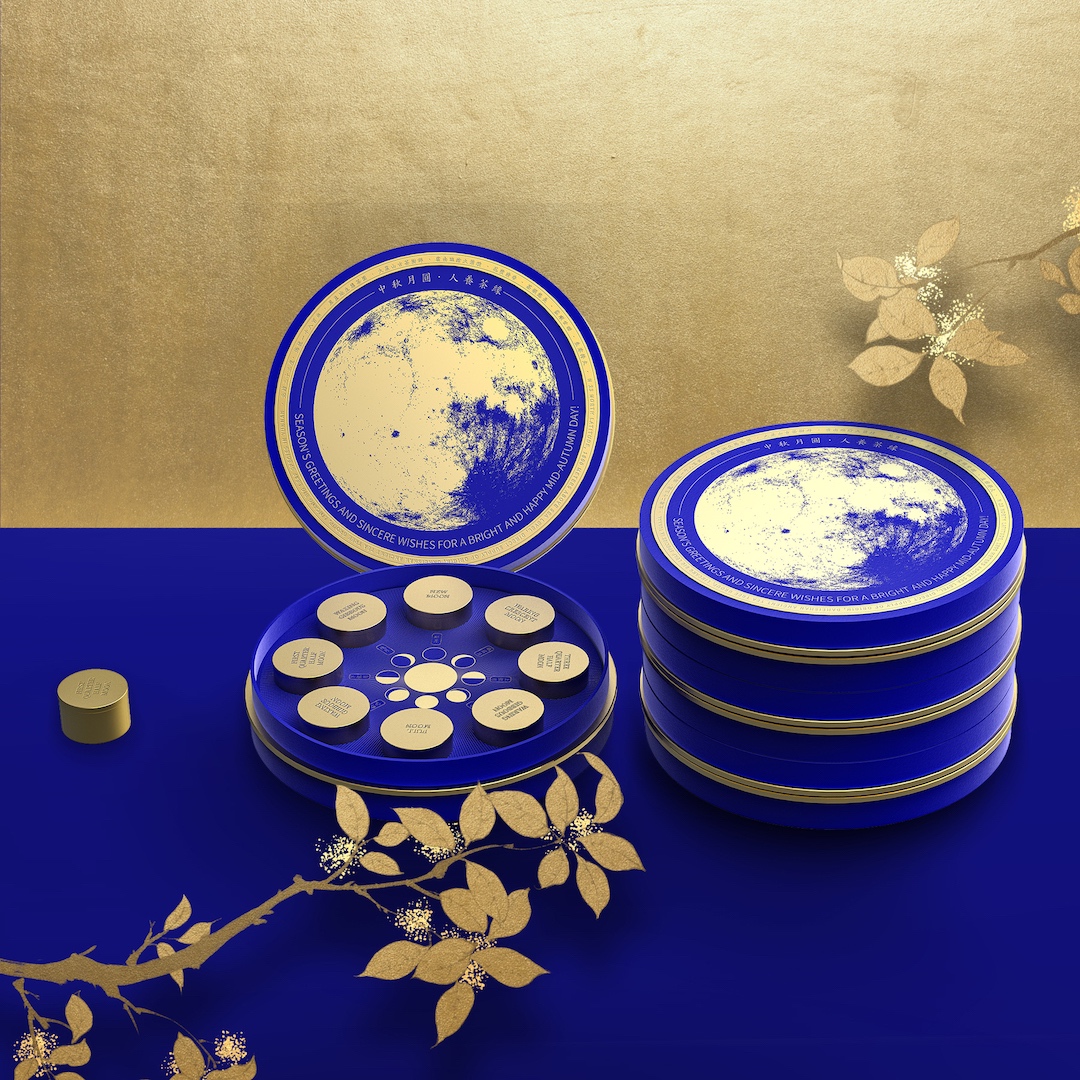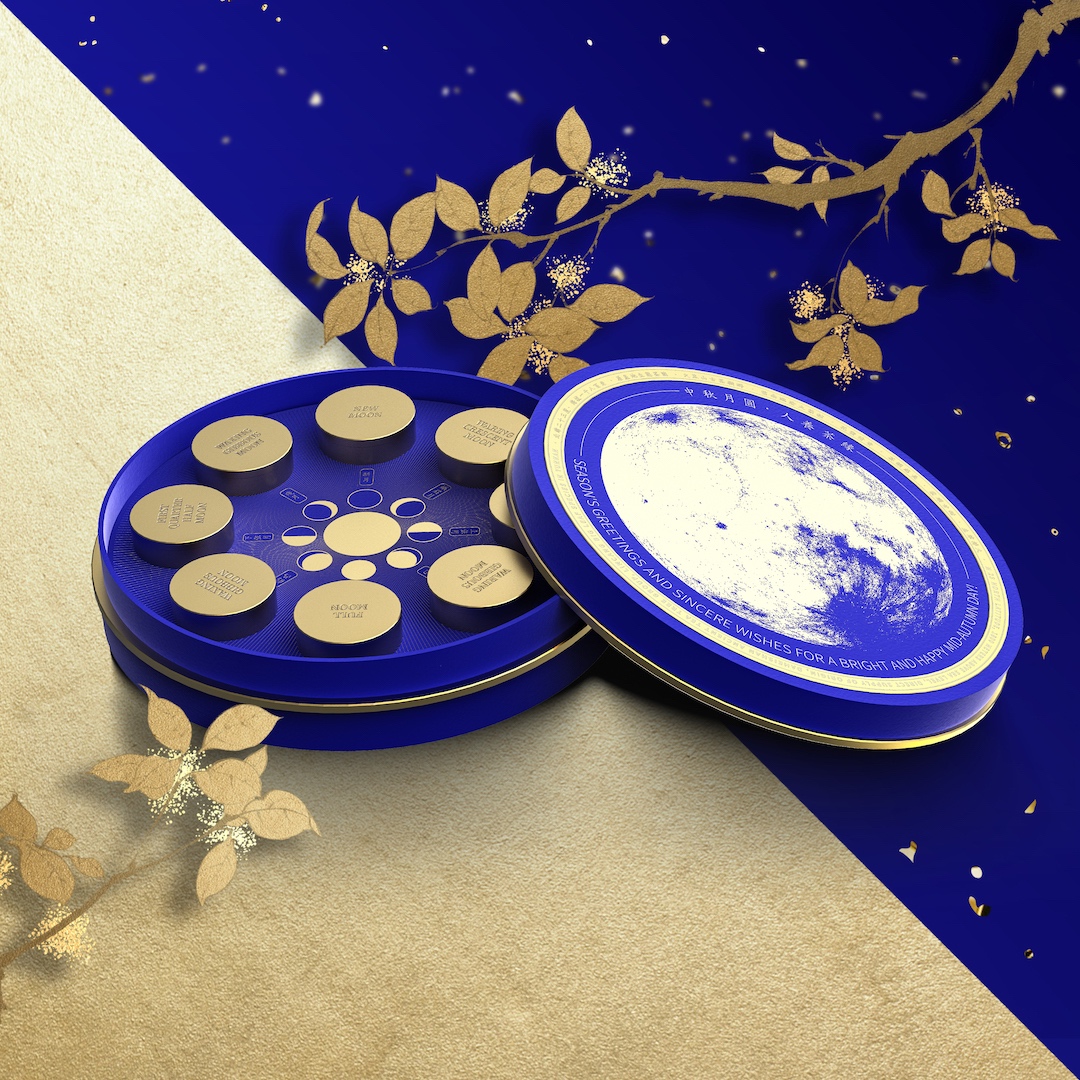 Voila Cool Stuff Ice Cream Packaging
by Kamal Rizk (Bold Branding)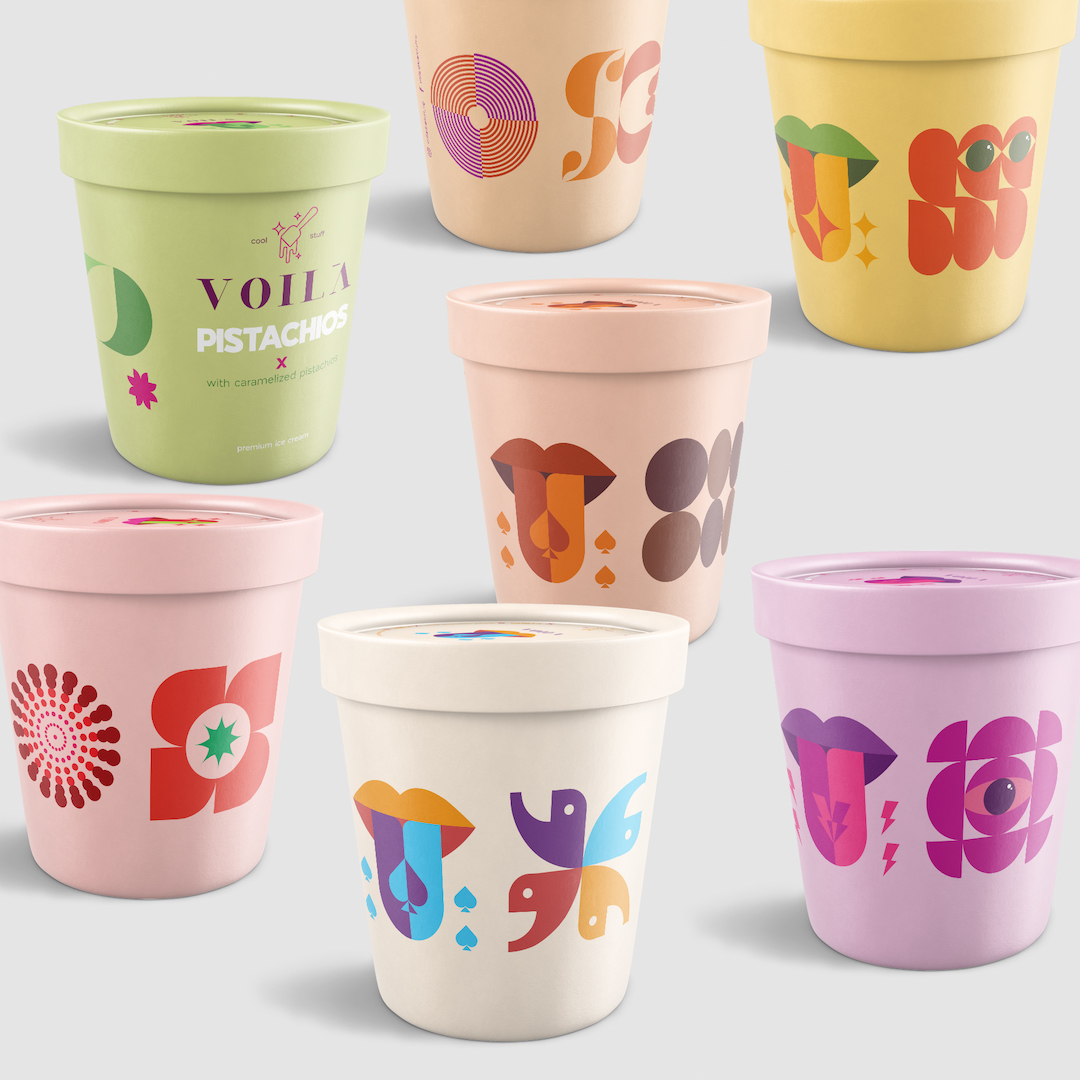 Show, don't tell, as designers like to put it. Instead of including an icon or image that would give away the flavor of each pint of ice cream, designer Kamal Rizk takes a different approach instead—using fun elements and typography to portray the familiar feeling of each bite.

Turning to soft colours and modern lines, the packaging expresses the joyful nostalgia a scoop of ice cream can bring all of us, translating the flavor in a new, unique, and fresh perspective that at the same time helps bolster the brand image.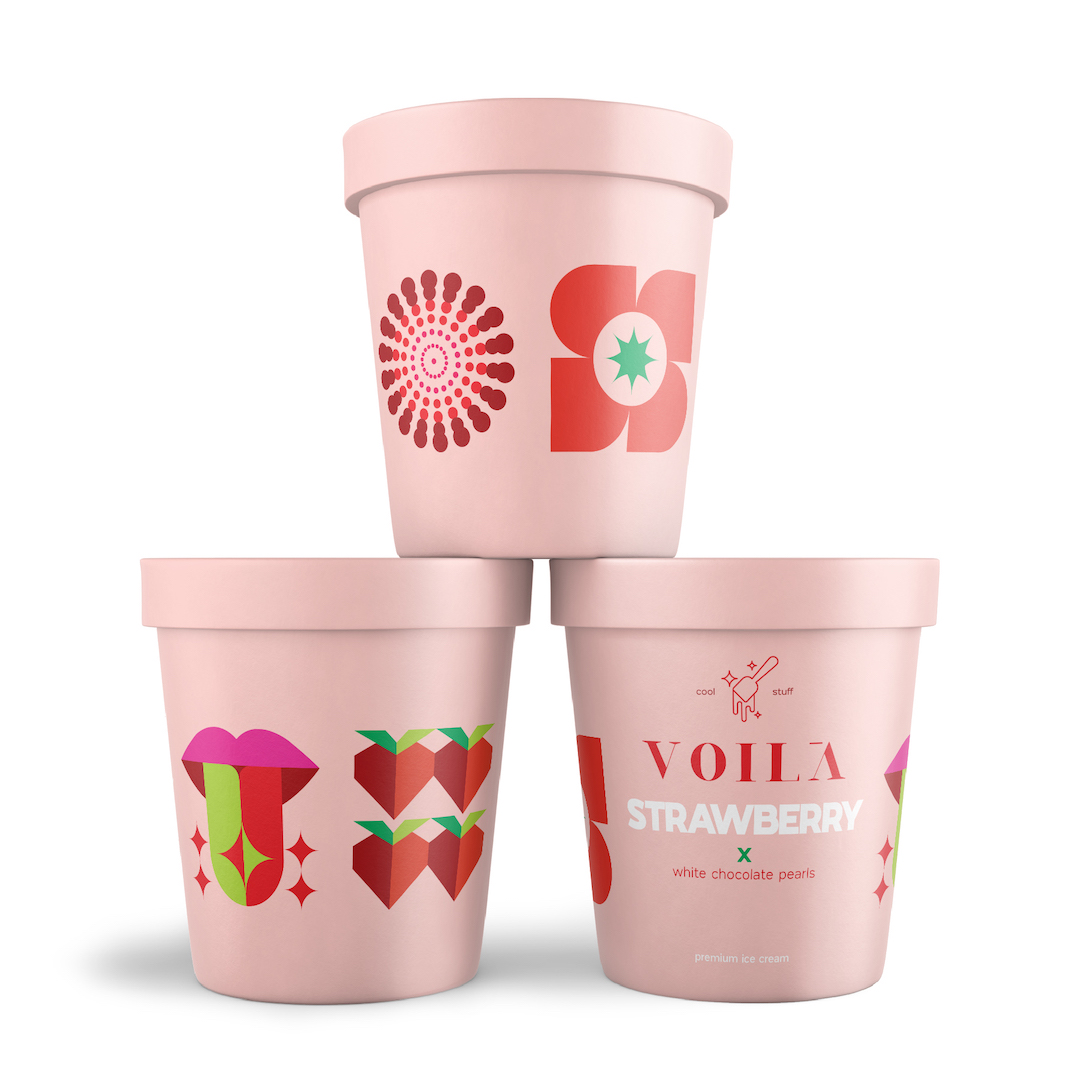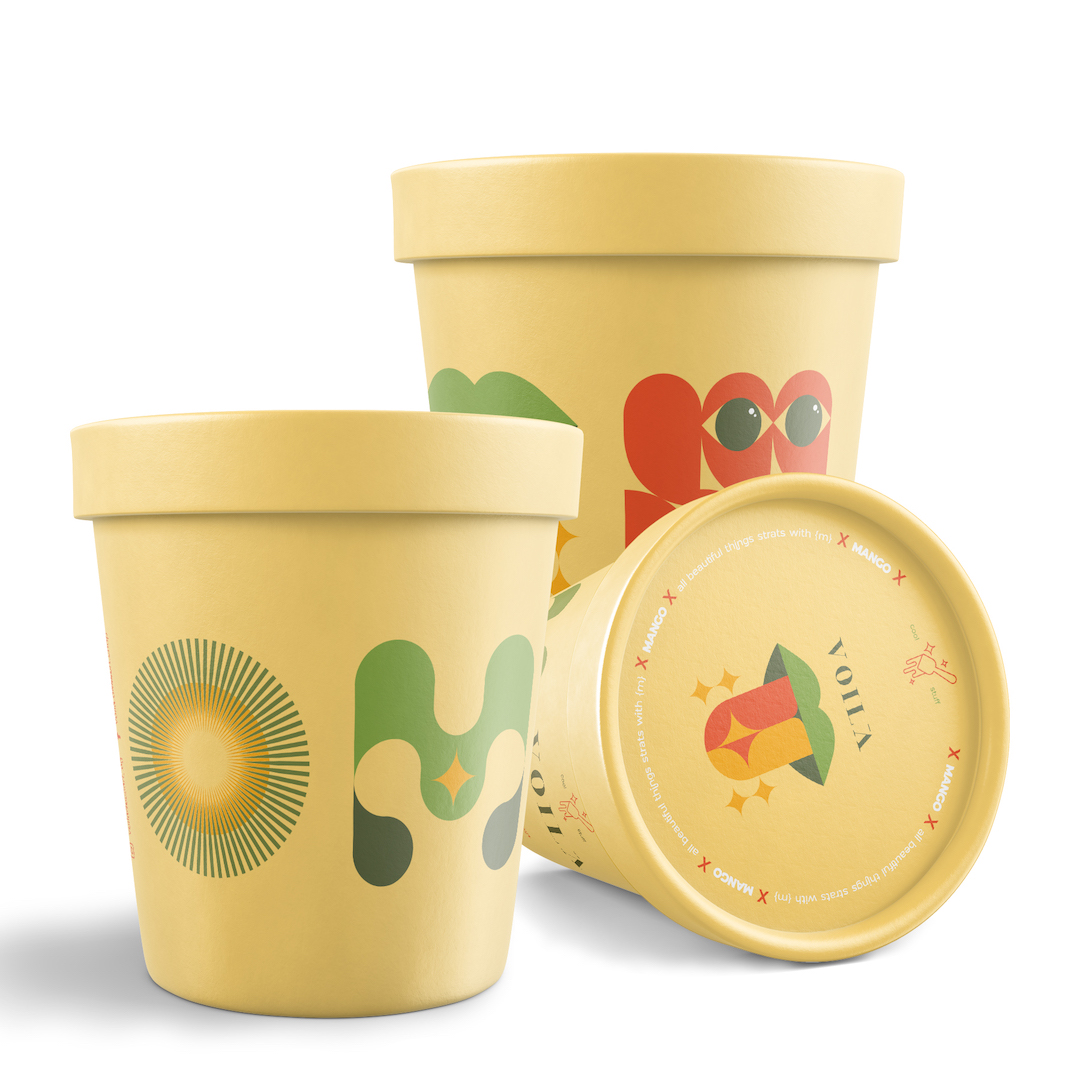 Chalets Dada Residential Building
by Joy Alexandre Harb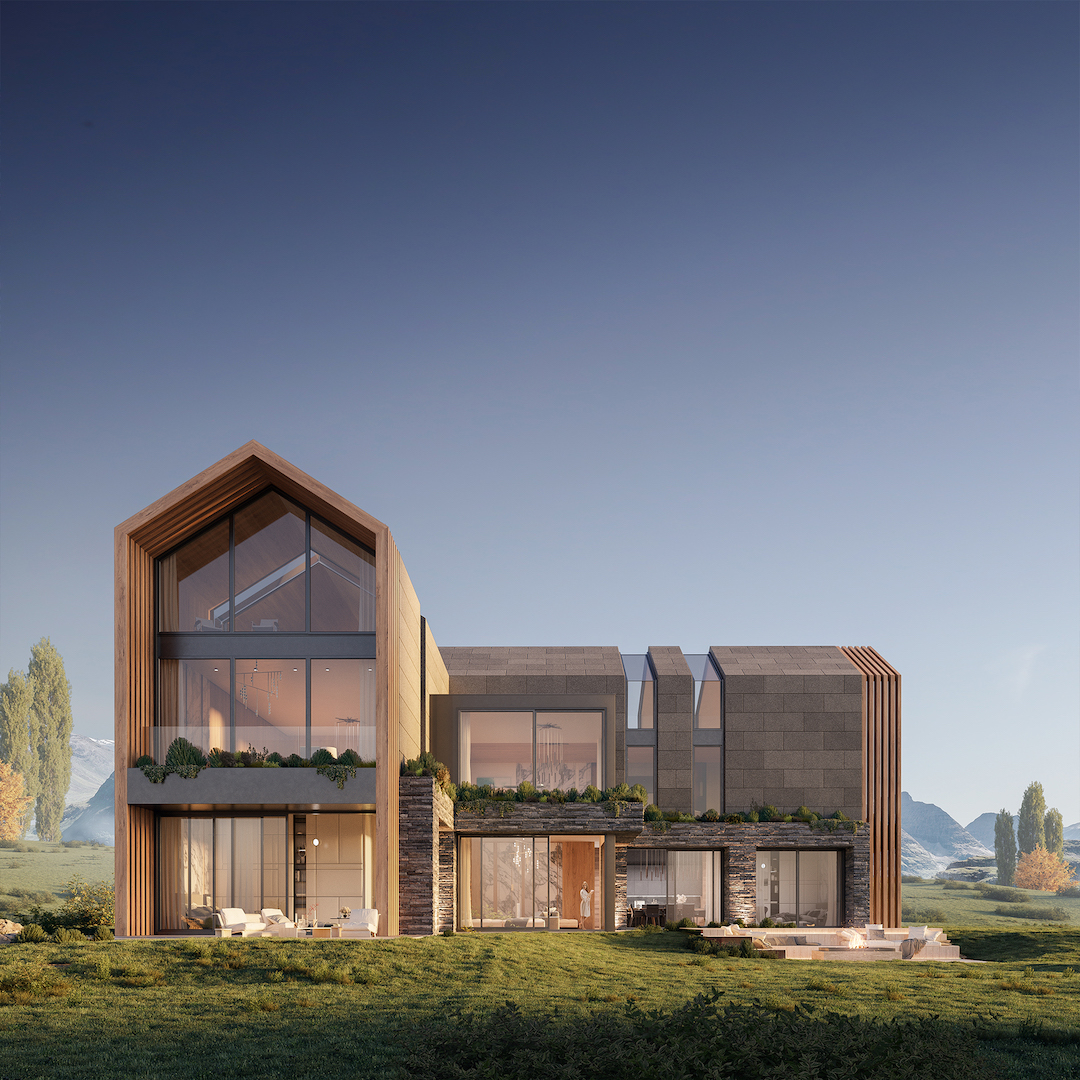 Inspired by a child's scribble of a house, designer Joy Alexandre Harb remodels the primitive shape that a young mind conjures into one that's fit to be lived in, up in the mountains of the Faraya Resorts in Lebanon.

The home comprises one big apartment framed by a flower bed, housing two unique duplexes featuring terrazzo stone elements, along with geometric shapes that play in solid colours and voids to add further dimension to the structure.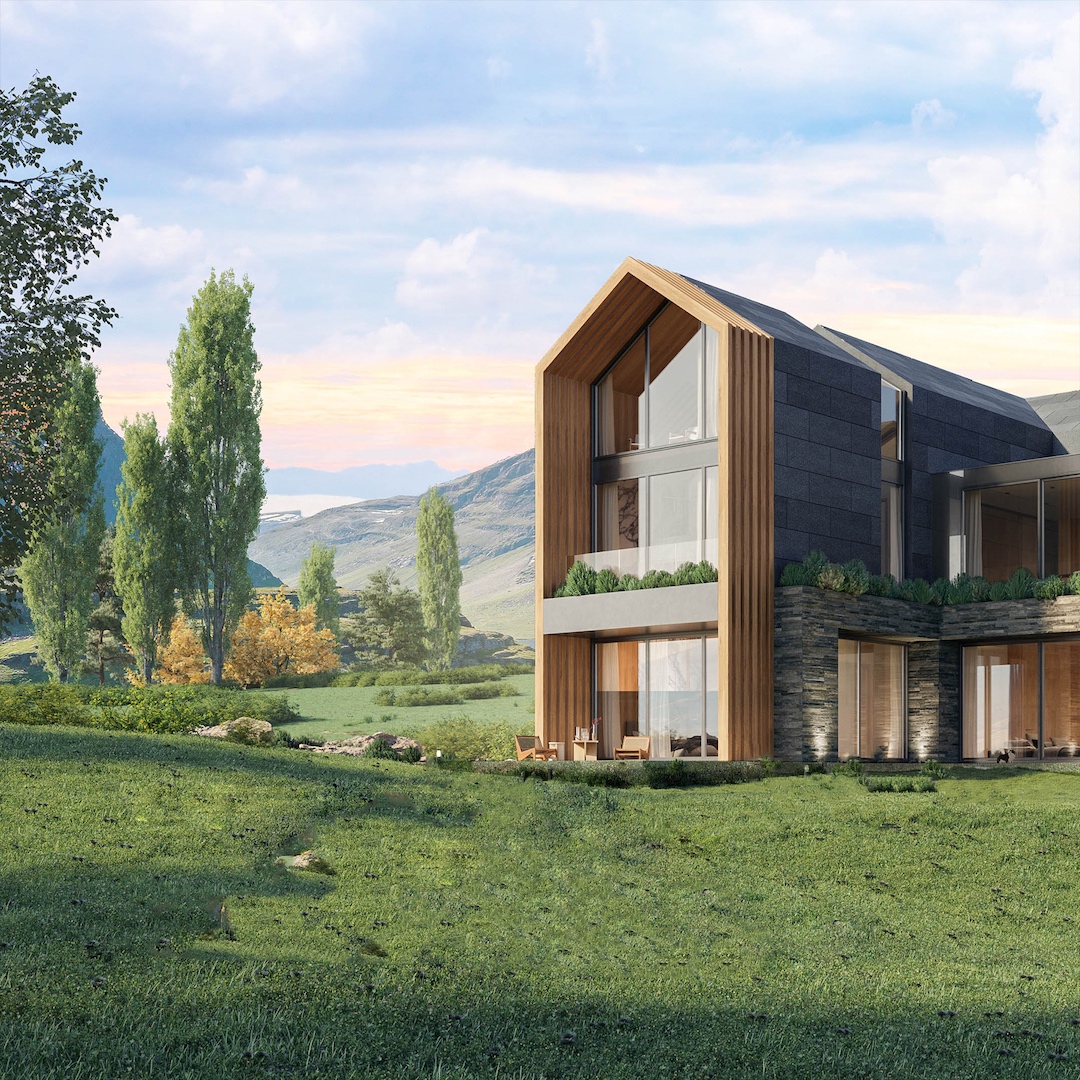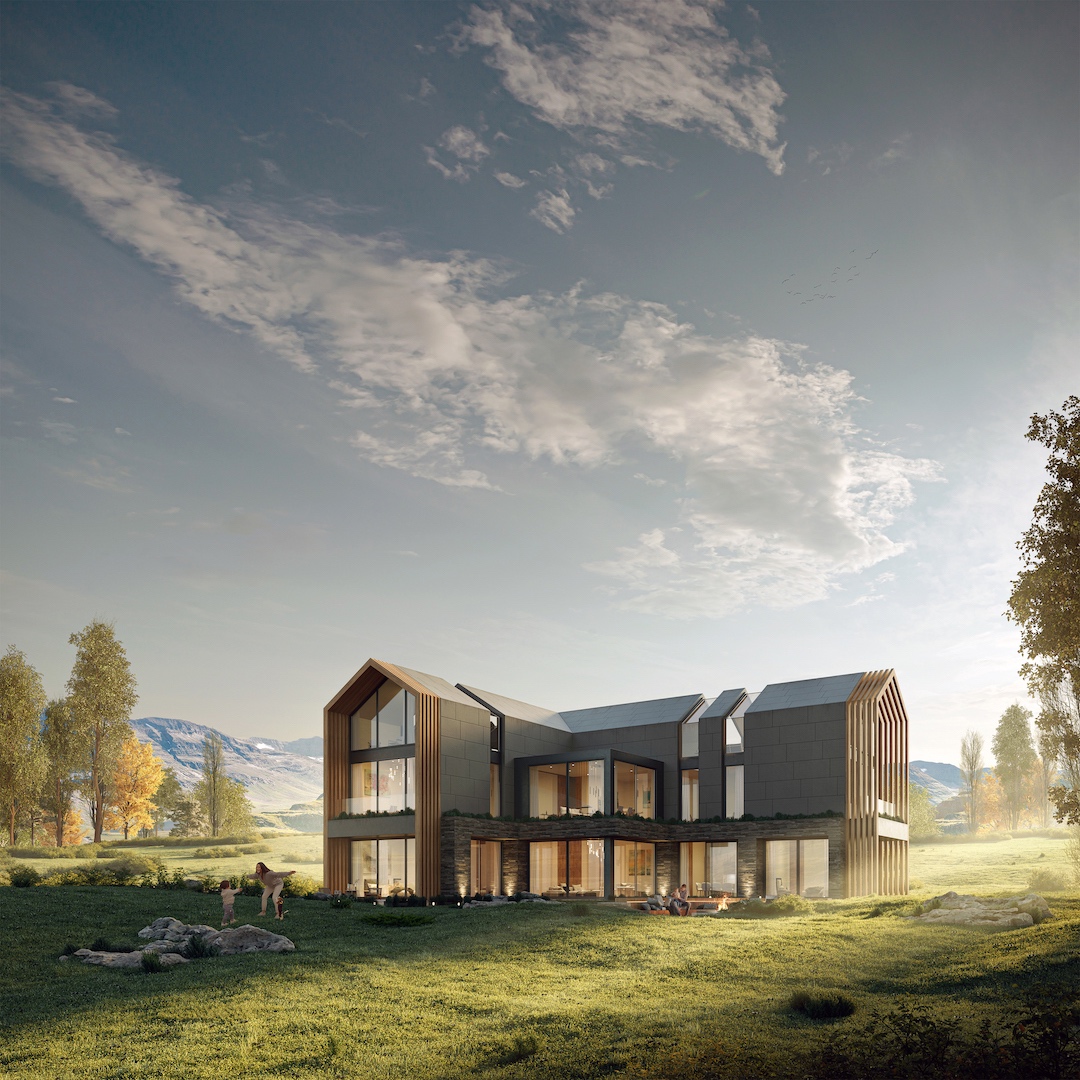 Casa Acqua Residential House
by Cristina Menezes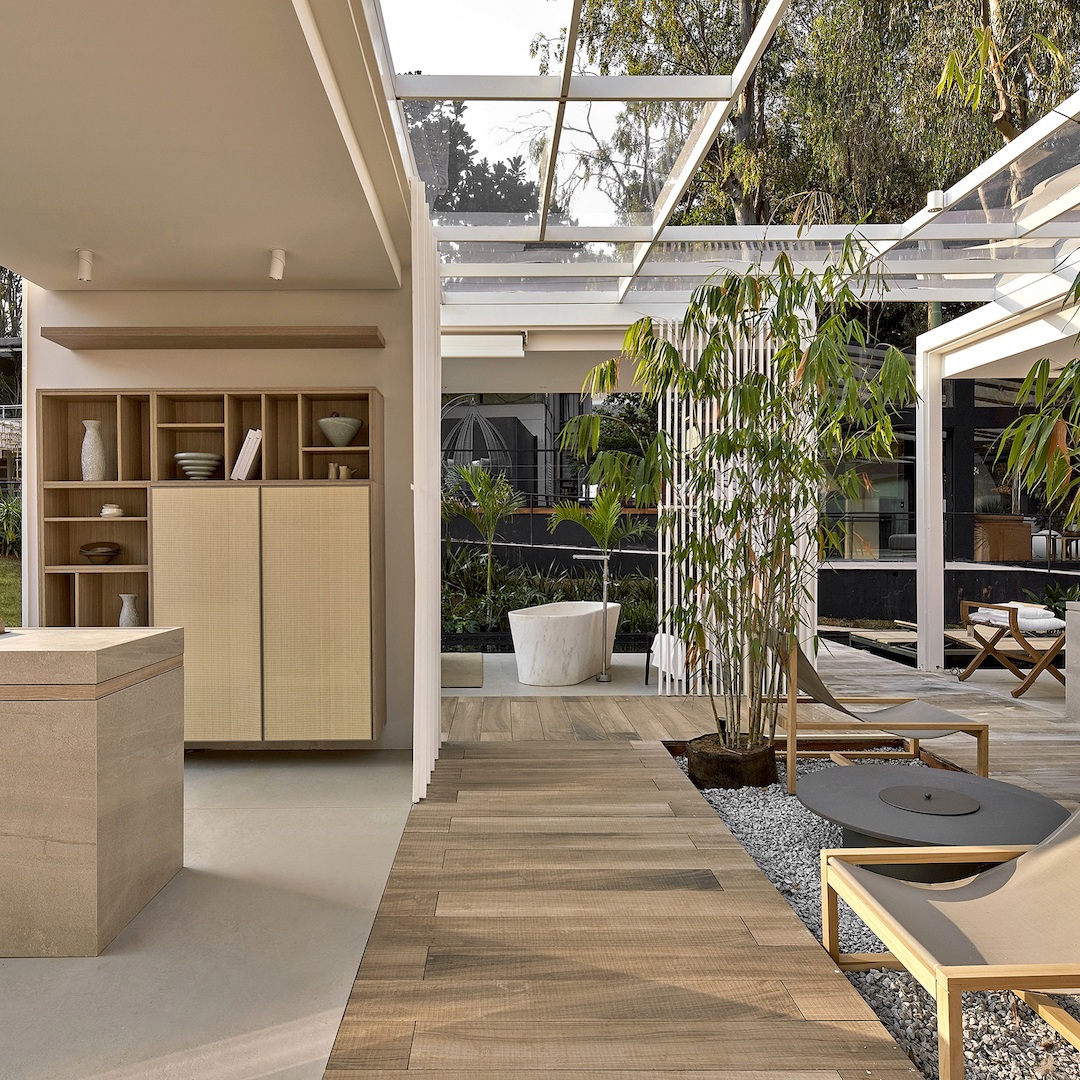 Designer Cristina Menezes points to ancient Roman dwellings as the main impetus behind Casa Acqua, drawing inspiration from the o-shaped floor plans with sprawling courtyards that allow for the visual integration of spaces throughout the home.

In this case, four individualised modules with an inner courtyard form the center of the structure, surrounded by water mirrors to draw attention to the central fountain. The open-concept space allows for great flow of air and natural light, with vertical awnings available for extra privacy.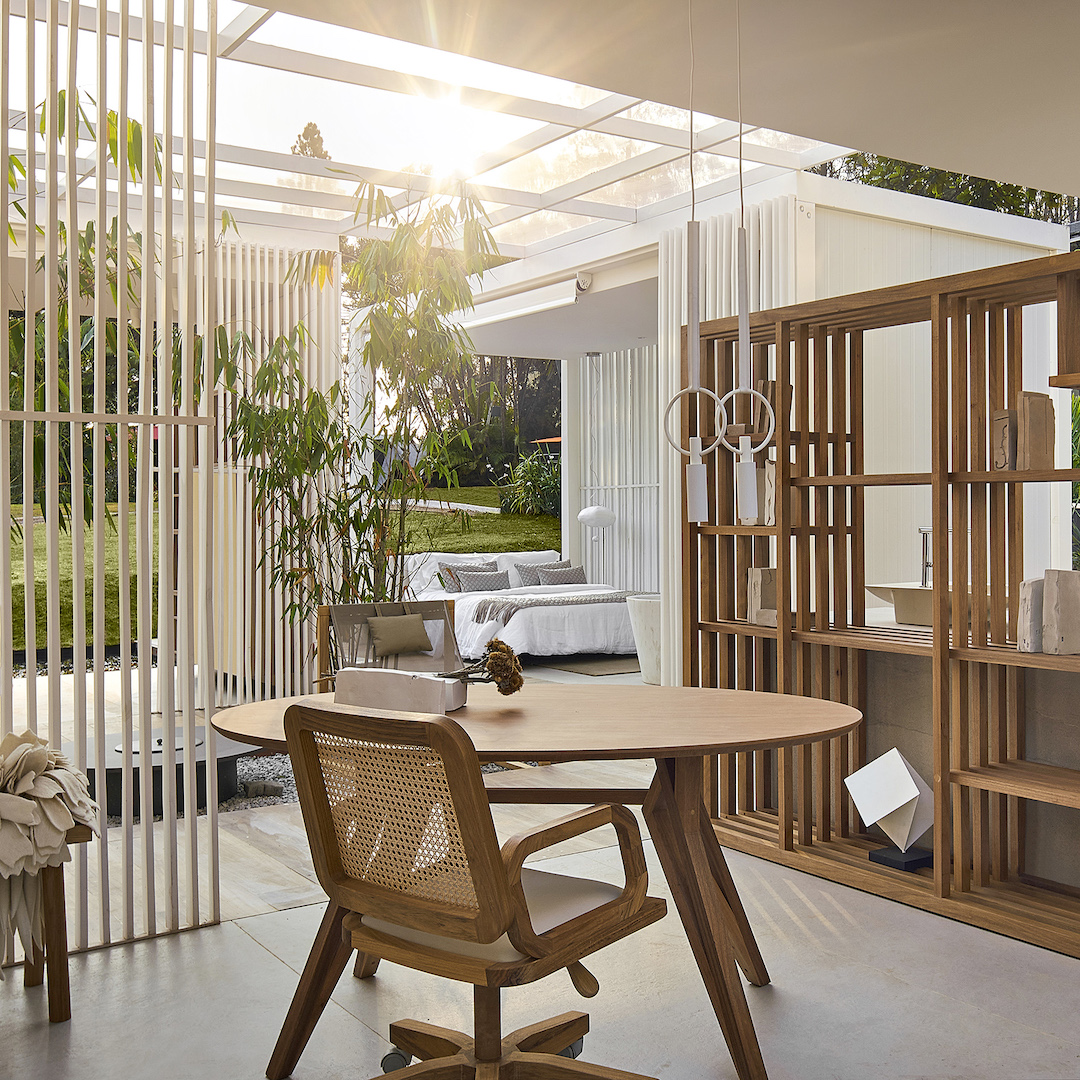 Oak Project Handmade Fashion
by Leila Doroodchi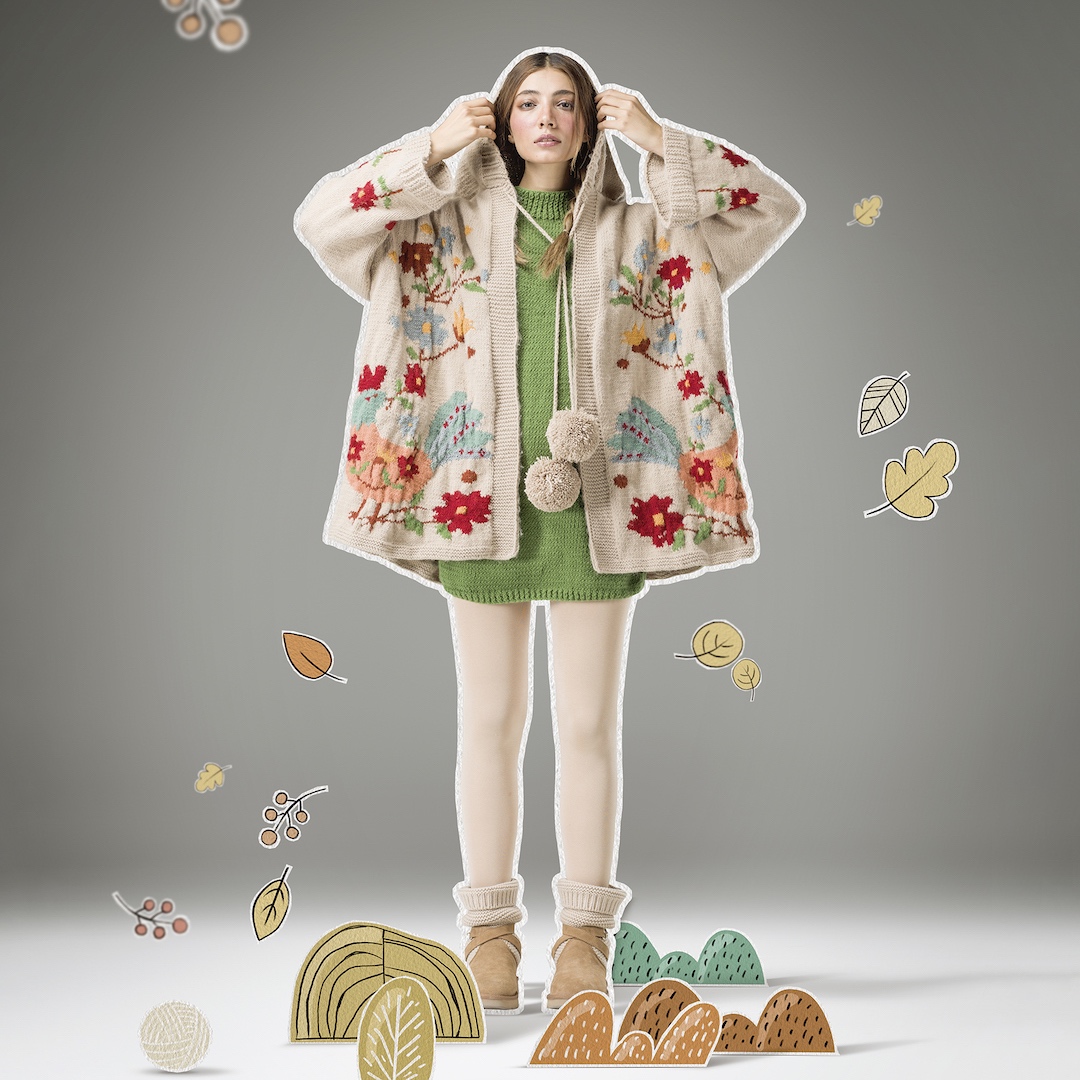 Embarking on a trip to the Zagros Oak Forests every year, designer Leila Doroodchi wants to channel one of her homeland's precious landmarks into her design. She draws from Iranian culture, crafting hand-woven winter clothes in the image of the impressive glory of nature.

In order to be sustainable, the entire process does not take place in an industrial factory. Rather, each piece takes an estimated 100 to 120 hours to weave by hand, using natural wool that's both eco-friendly and durable.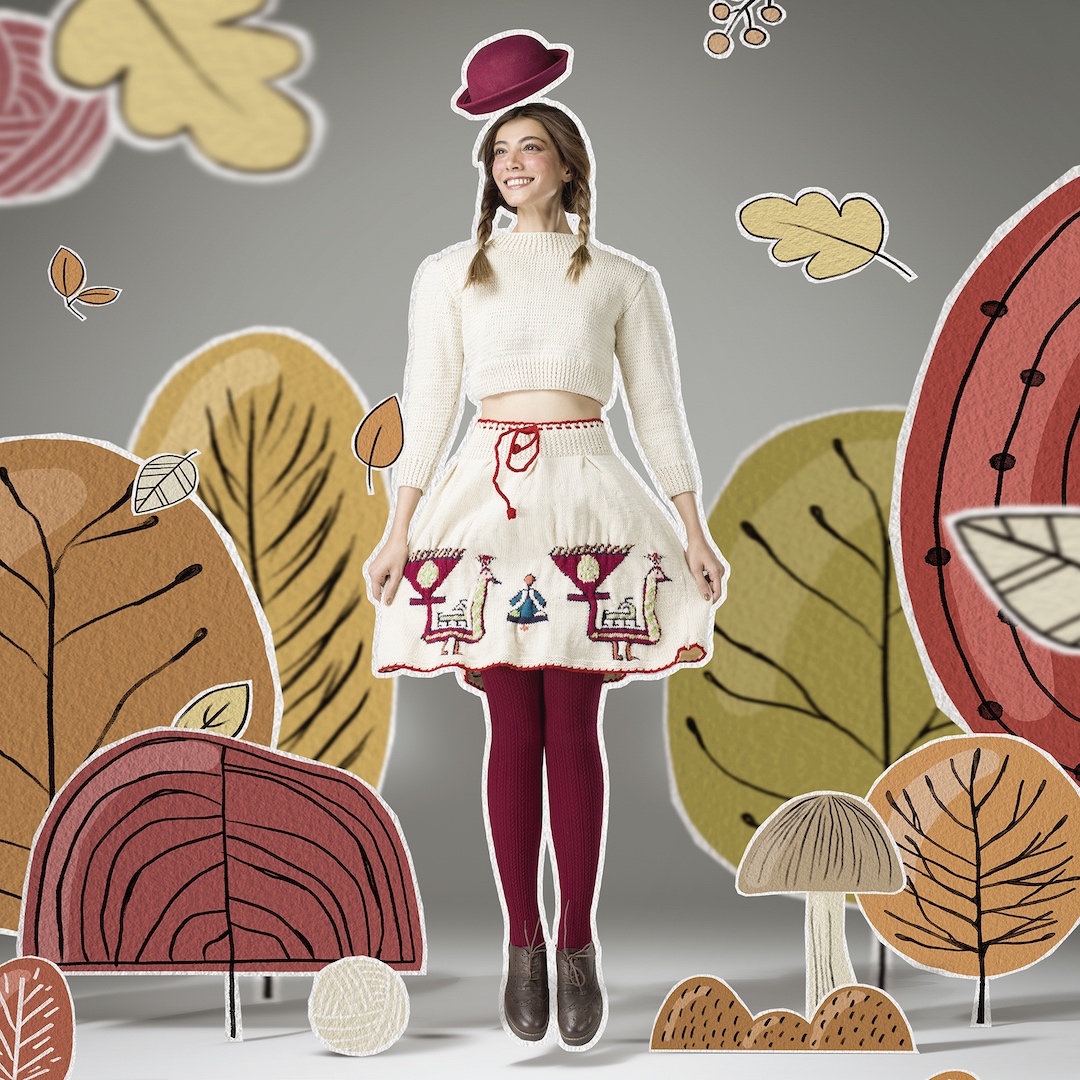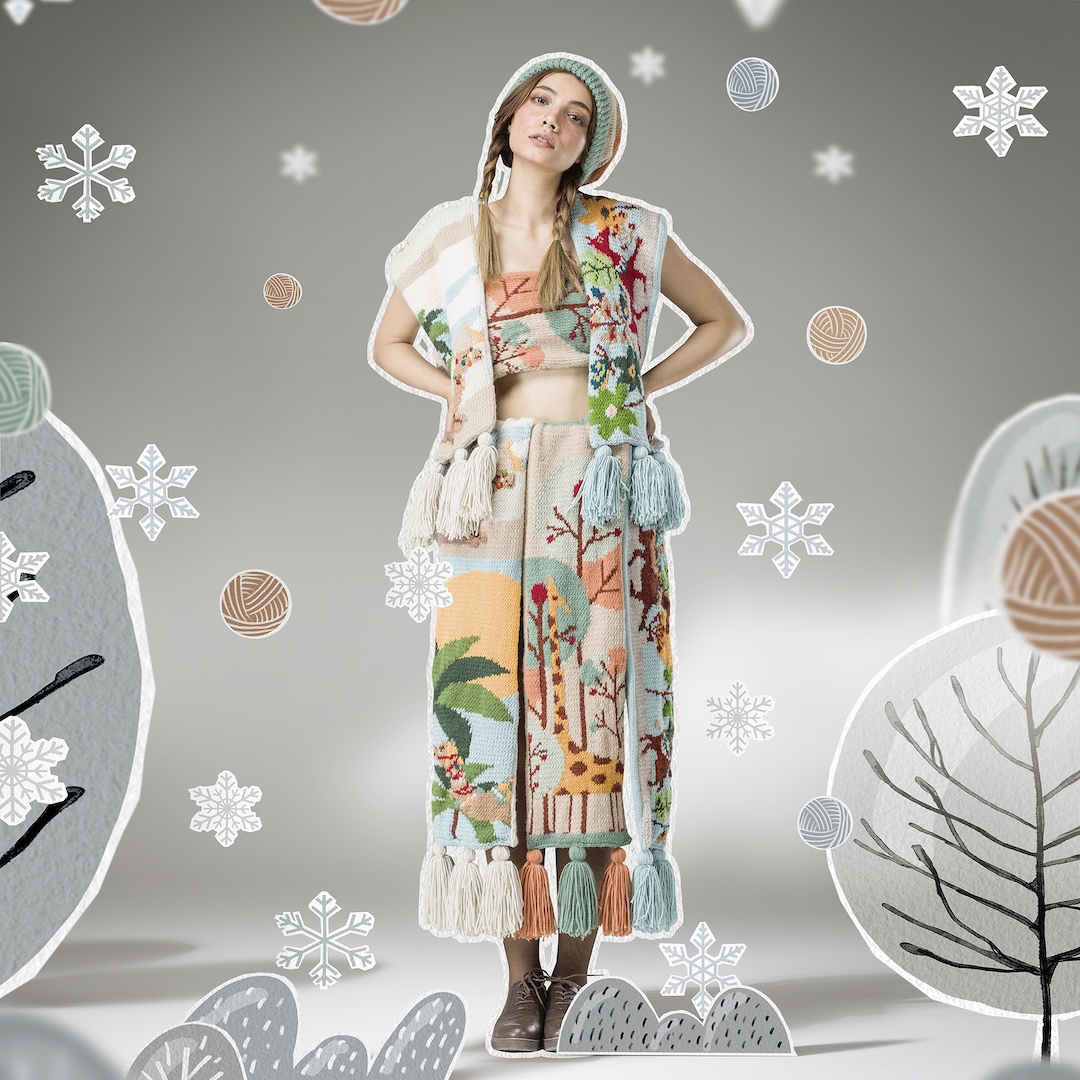 Cubes Lighting
by Monica Pinto de Almeida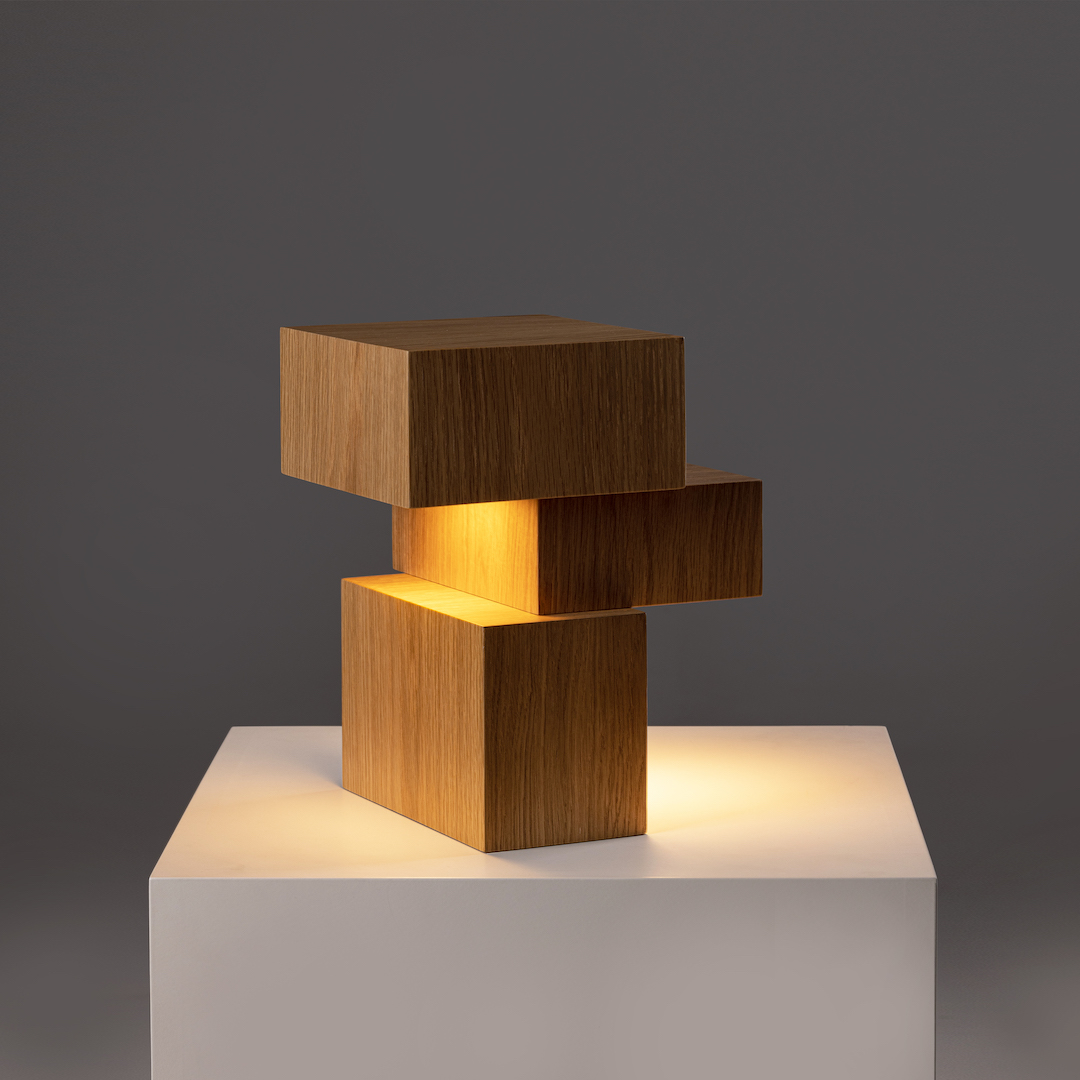 Early 20th century architecture, in particular Bauhaus and German modernism, often feature defined geometric shapes and a "truth to materials" principle. Taking her cue from this, designer Monica Pinto de Almeida set out to create a concept that combines lighting with graphic design.

The lamp, which comprises three geometric forms stacked atop one another, is placed in an asymmetric position to create a different profile from each point of view, allowing for the user to constantly rediscover the piece from varying angles.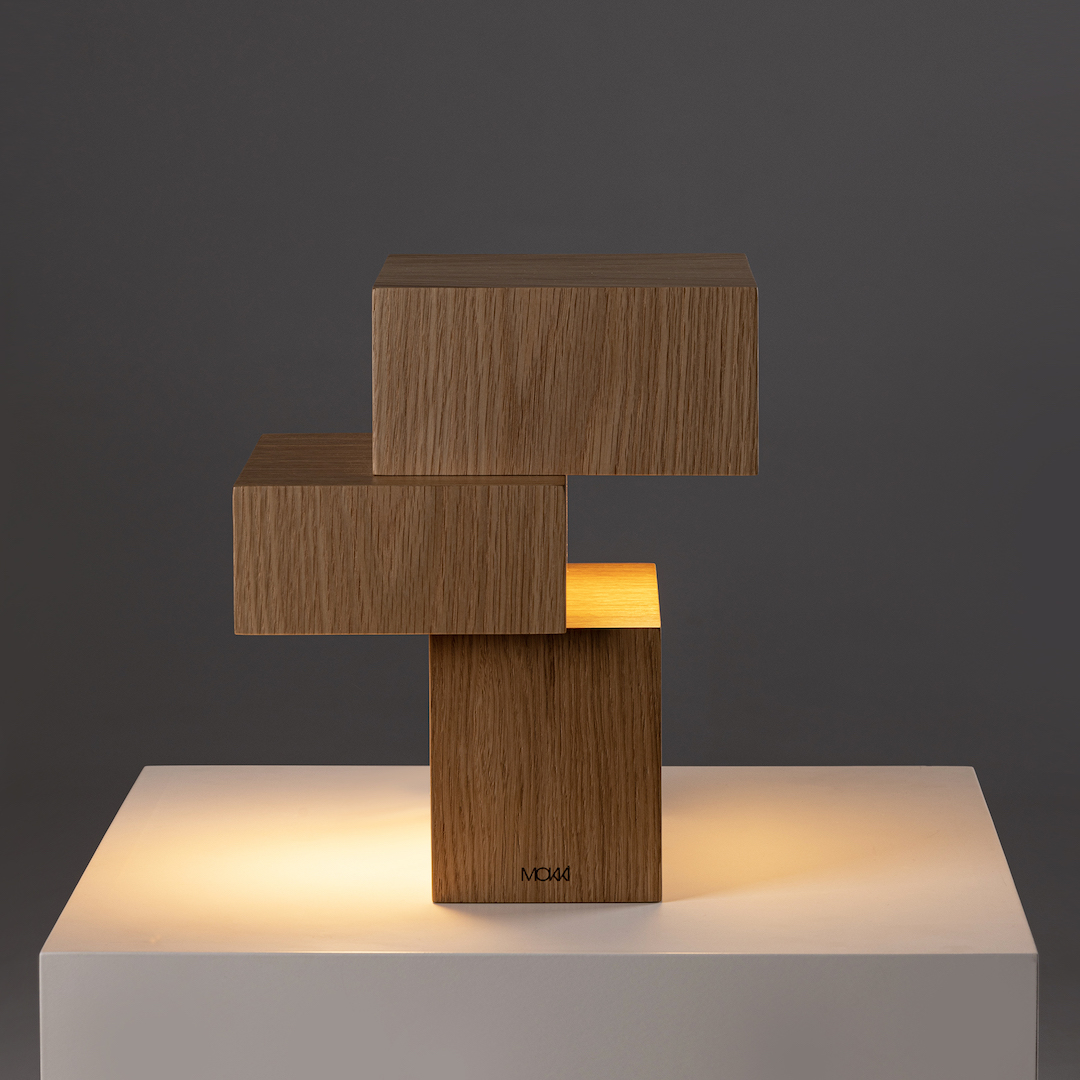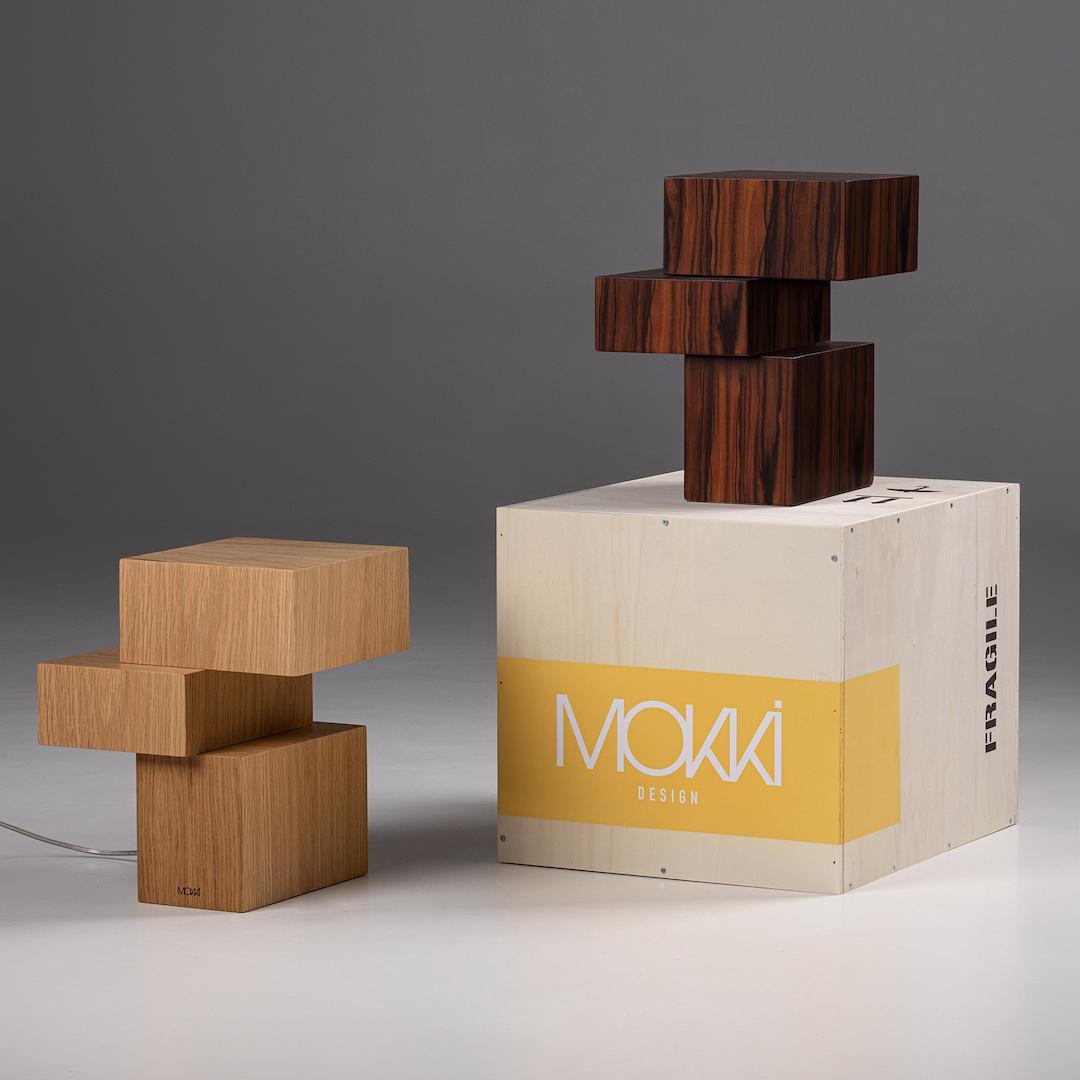 Little Locksmith Toy
by Qiongzhi Qian, Yibo Dai, and Linling Shi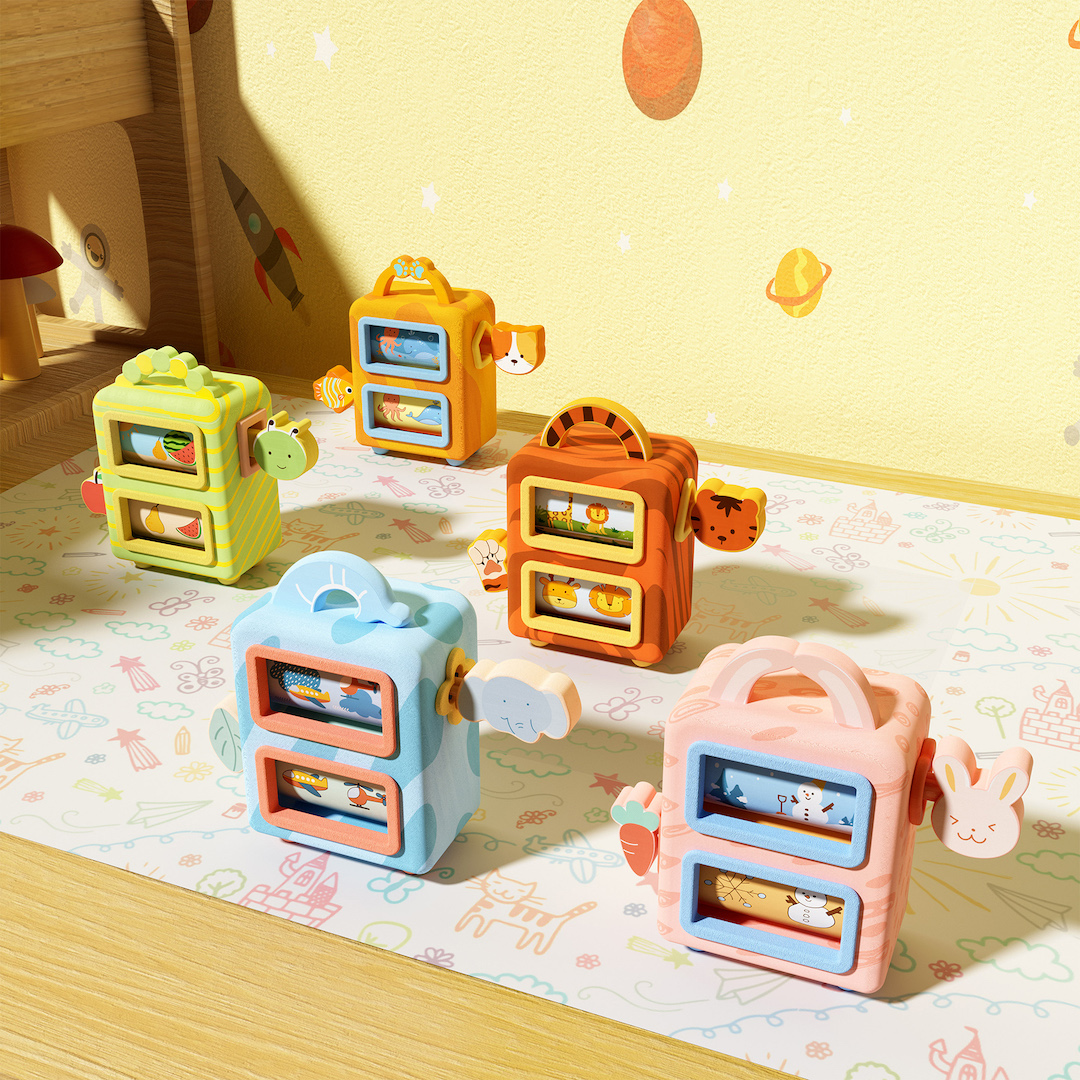 On the surface, the Little Locksmith Toy seems simple: match keys of different shapes and colors to the five distinct lock cylinders. Look closer, and you'll see each of the locks correspond to a variety of topics, including animals, fruits, weather, marine life, and vehicles.

Children under the age of three can learn from these cognitive exercises, at the same time training their hand-eye coordination. Apart from providing hours of fun and education, the designers feel this item helps cultivate imagination, and allows kids to view the world more accurately.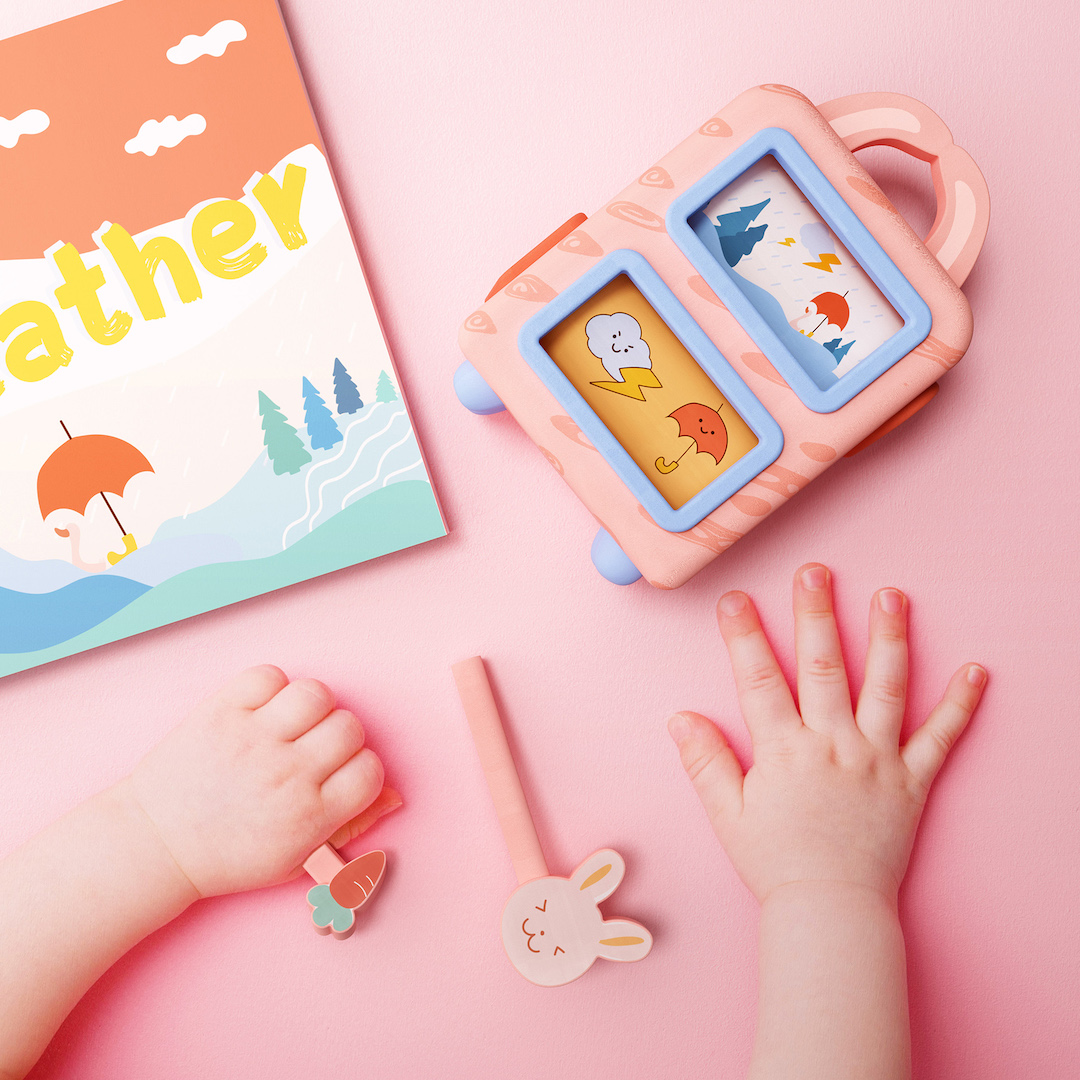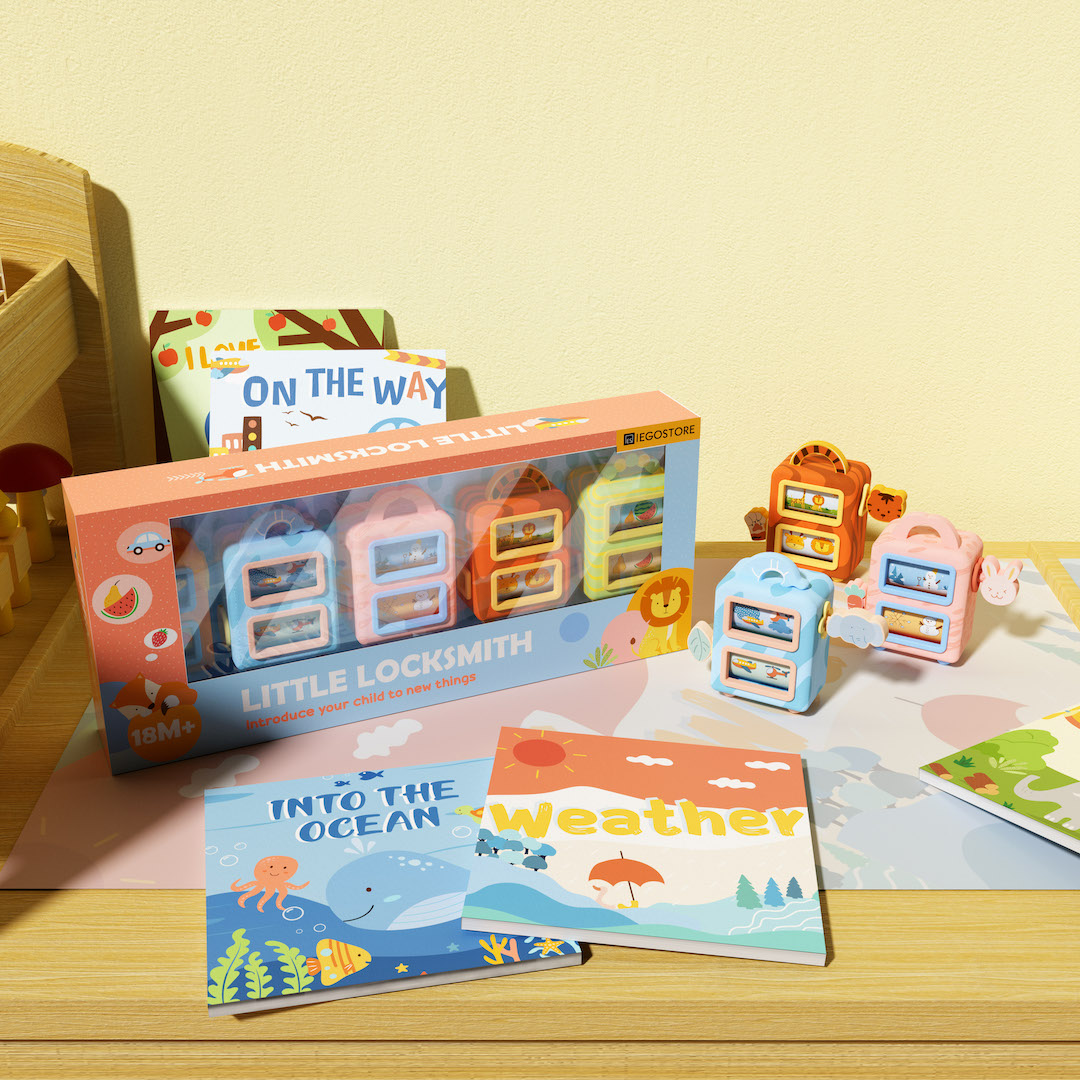 Ston Aroma Inhaler
by Eisuke Tachikawa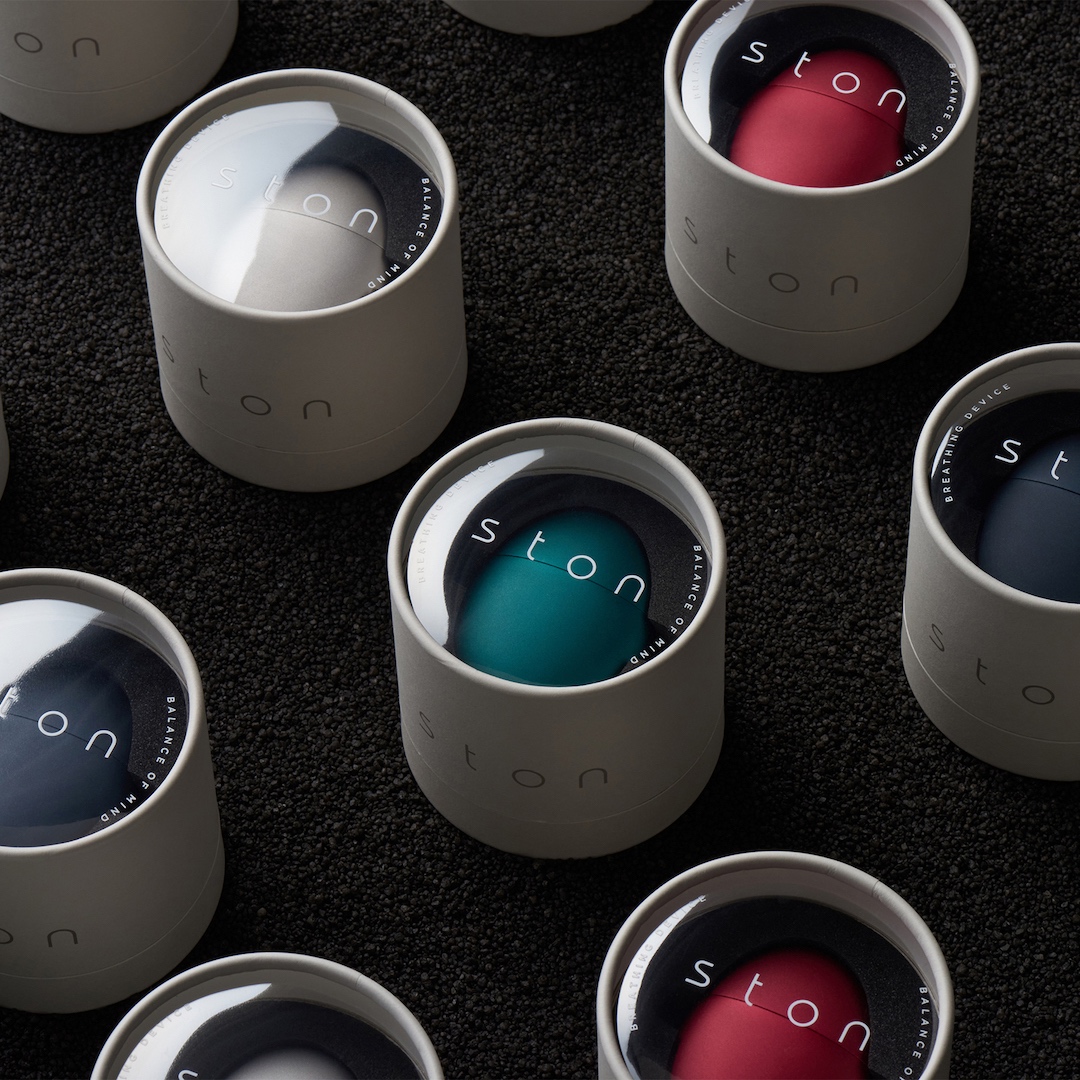 Hoping to disrupt unhealthy smoke breaks, designer Eisuke Tachikawa turns to caffeine and GABA, creating an inhalation device that allows users to follow the rhythm of their breath—like in Zen or Yoga—while not having a toxic substance enter their bodies.

Instead of grabbing a cigarette, the Ston Aroma Inhaler functions as a better alternative in the shape of an electronic iteration, helping to encourage a more mentally and physically productive activity one breath at a time.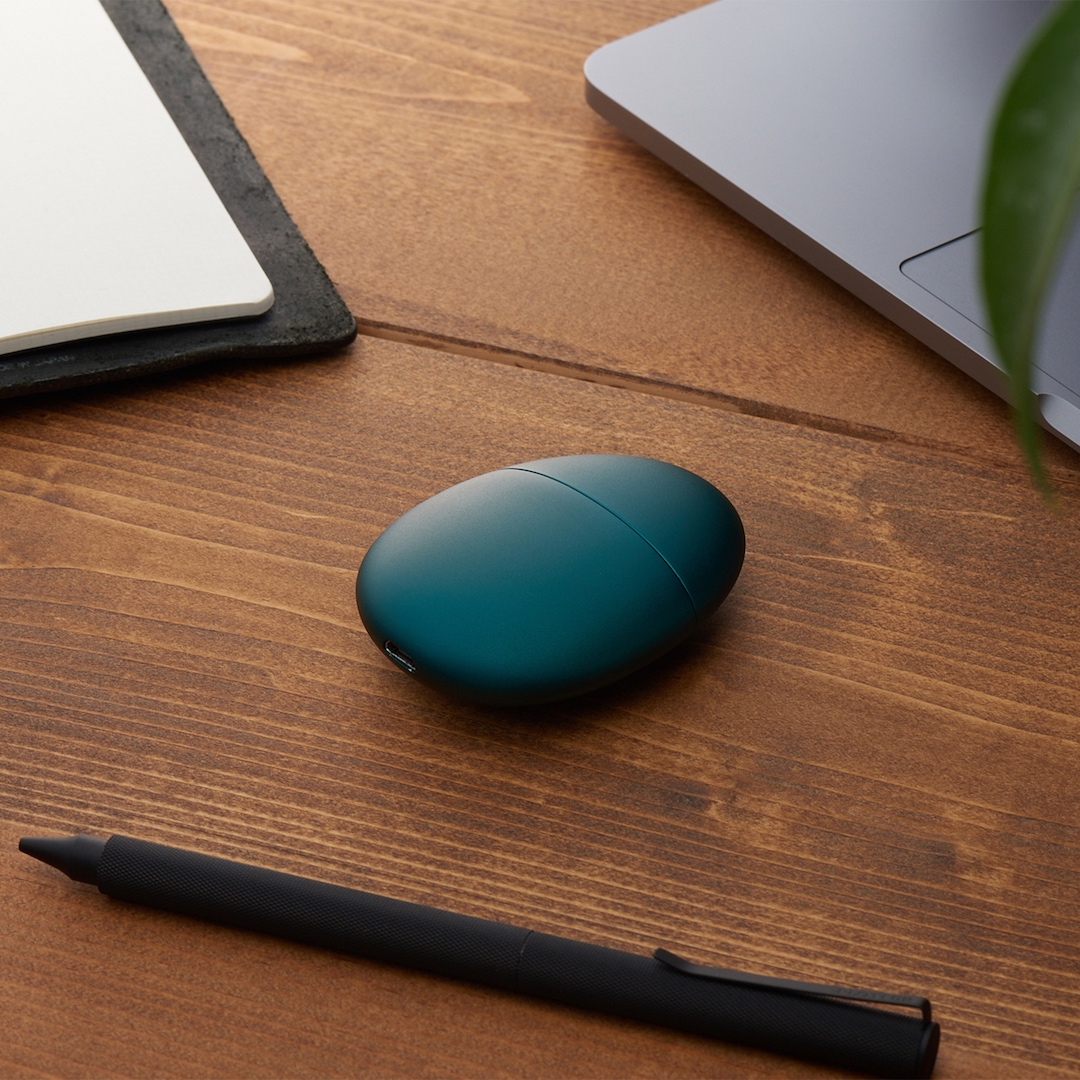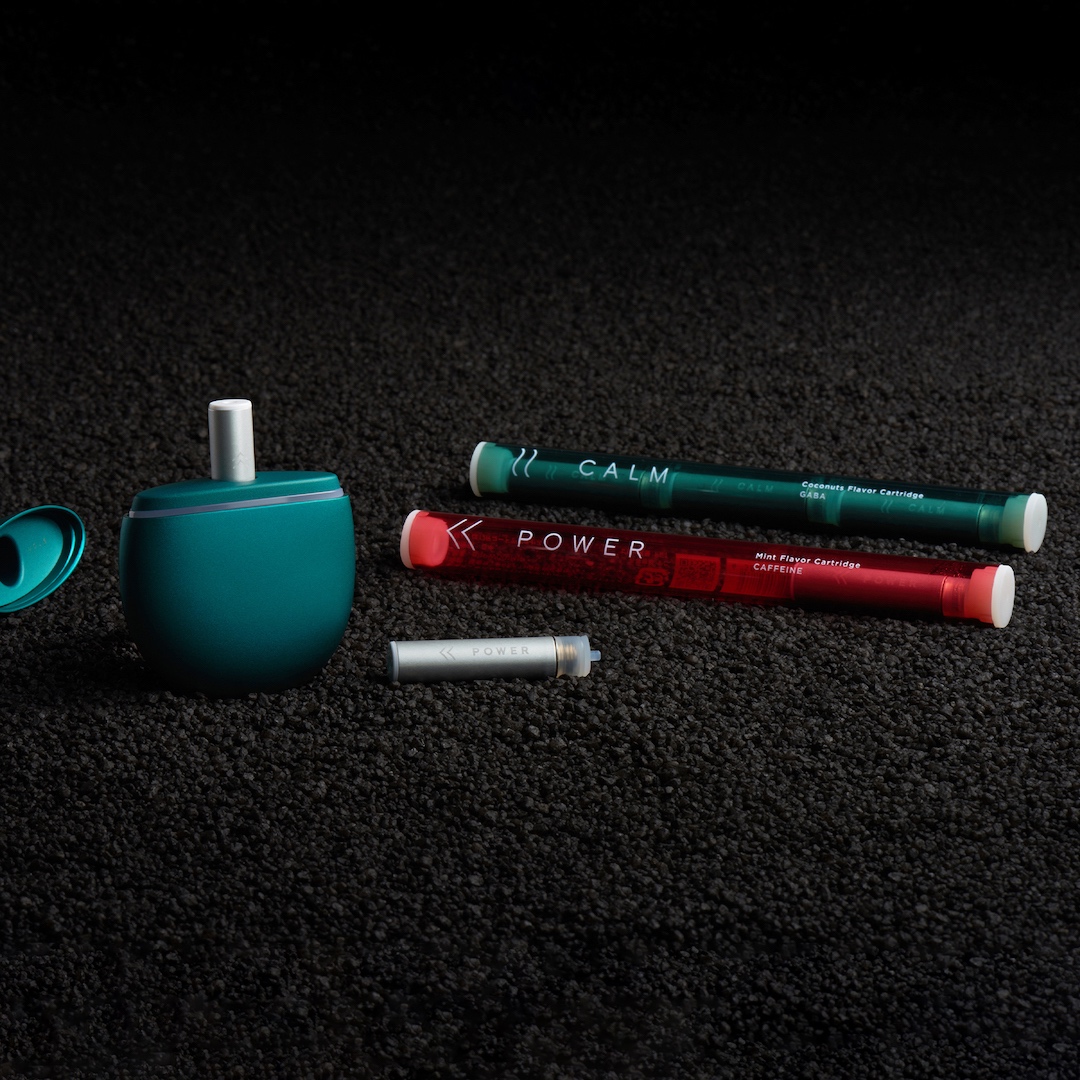 Tokit Omni Cook Kitchen Robot
by Chung Kin Wong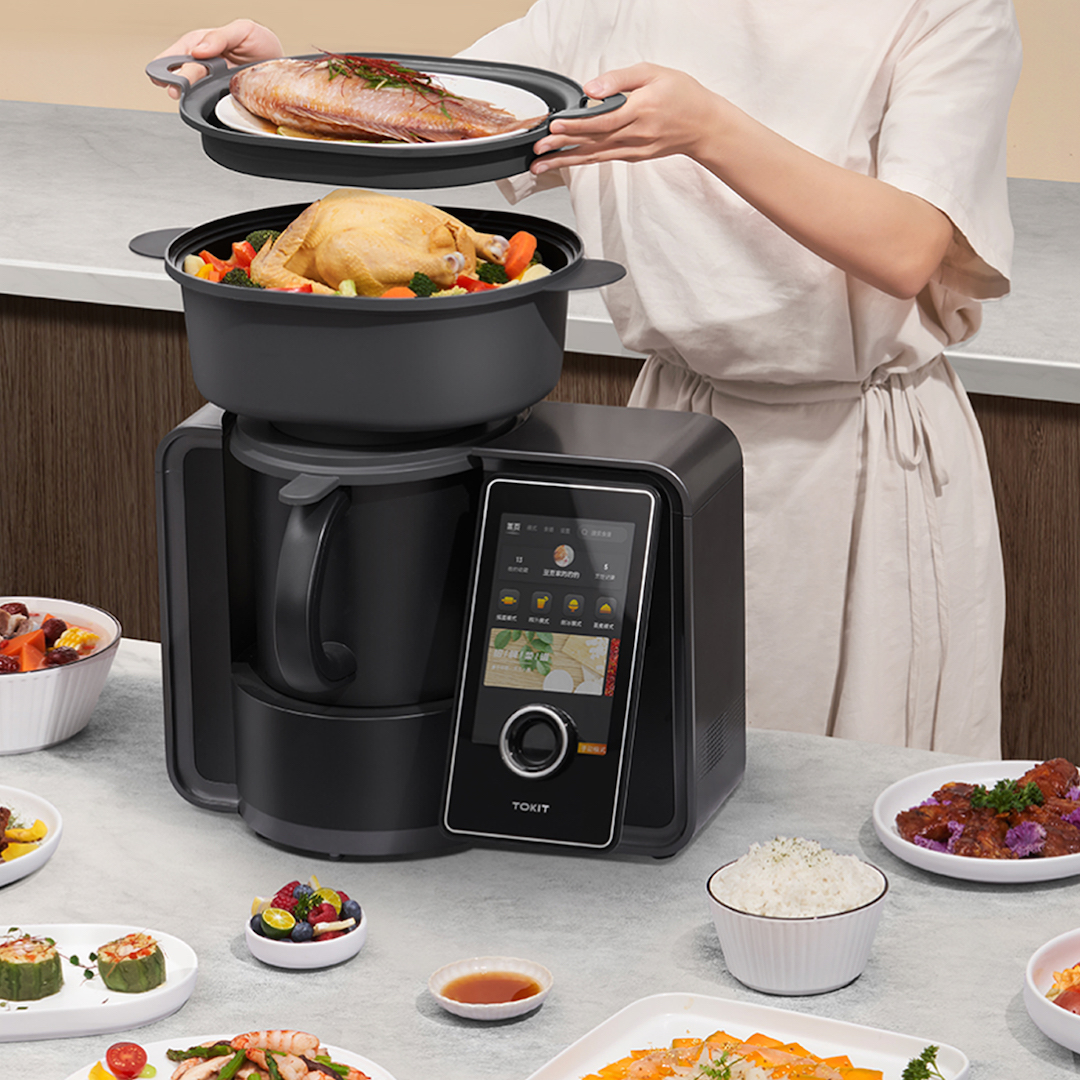 With so many kitchen gadgets on the market, it can be difficult finding the one you need the most. That's where designer Chung Kin Wong's idea comes in, with a multi-functional kitchen robot that replaces up to 21 traditional appliances in just a single countertop equipment.

Comprising a powerful induction heating system, the device can be used by both beginners and culinary experts, especially for users caught up in the stressful rat race that will appreciate tapping into the instructive video recipes and auto-controlled programs.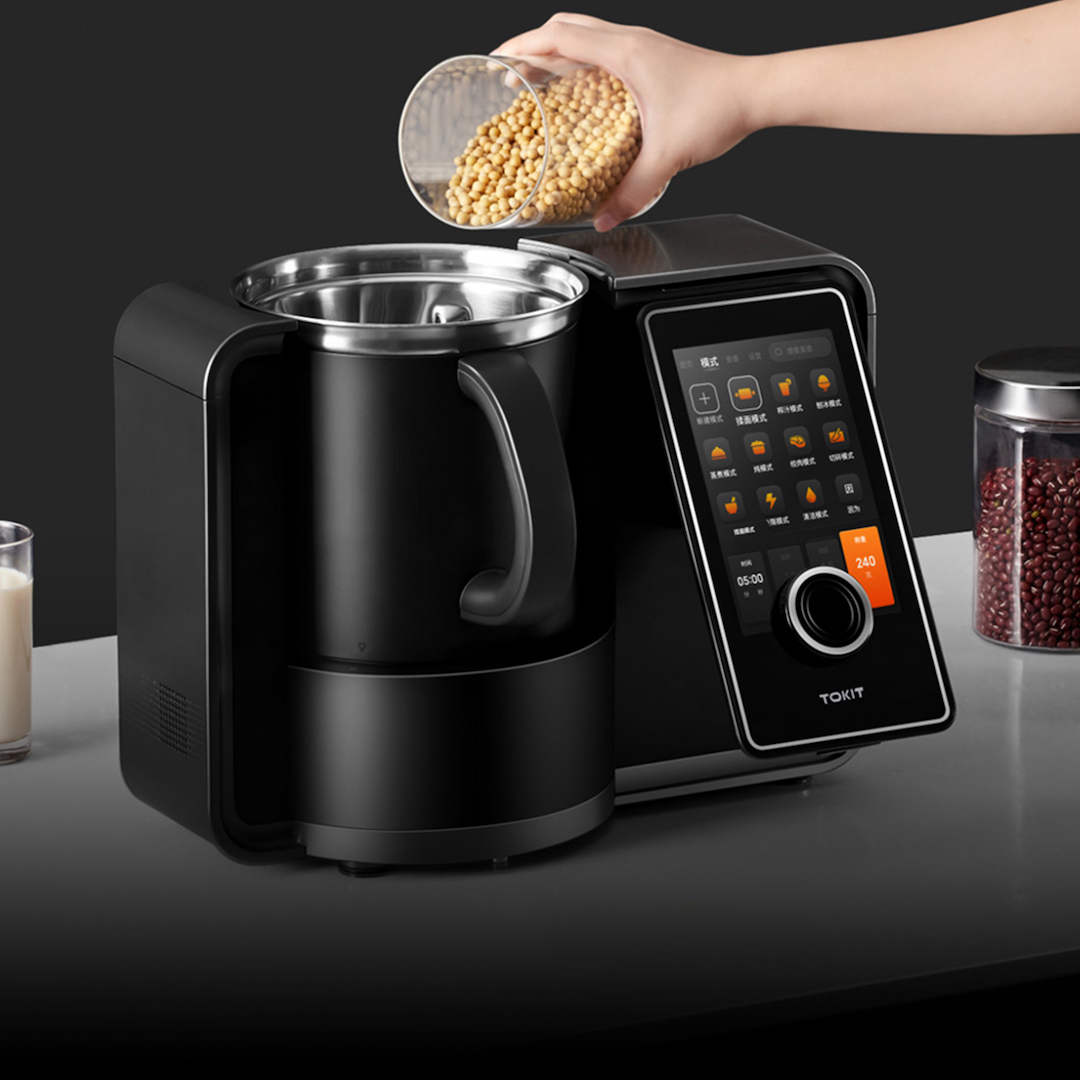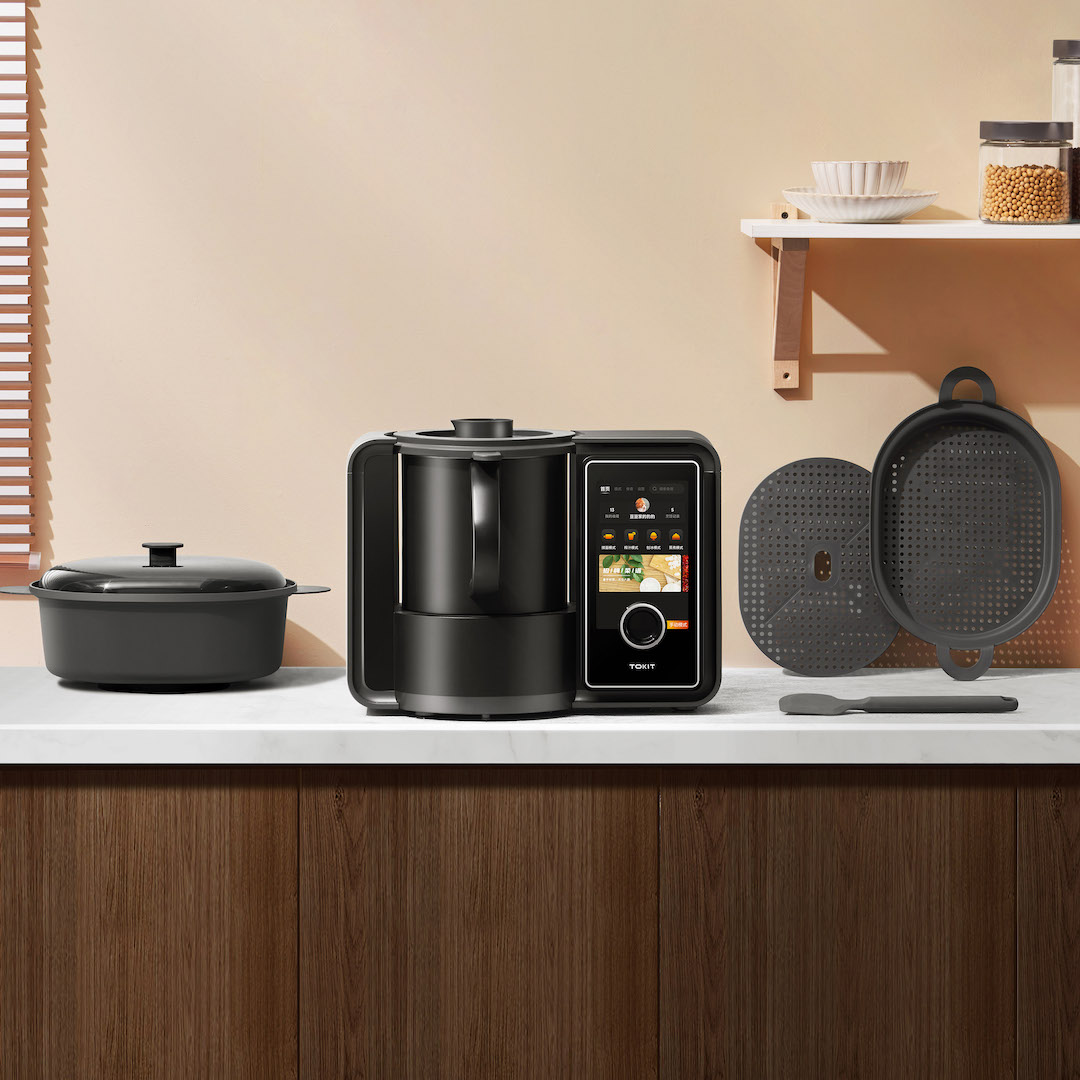 Canairi Indoor Air Quality Monitor
by Hans Augustenborg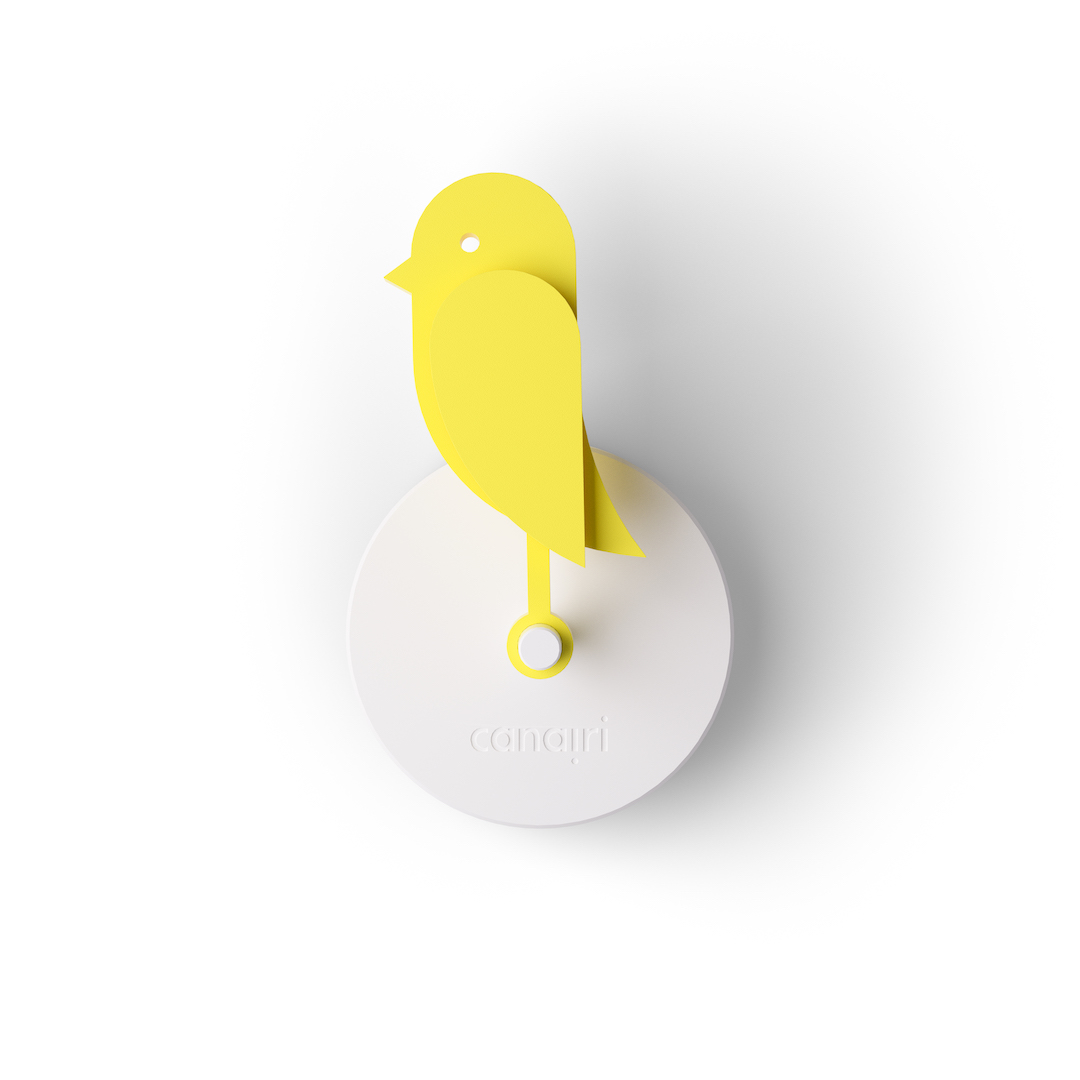 If you're thinking designer Hans Augustenborg's air quality device harkens back to the time when miners brought live canaries below the surface, you'd be right. Creating a visible solution to the "invisible problem" of air pollution, this adorable clock helps measure carbon dioxide at home.

When the air quality drops below an acceptable level in the house, the canary will drop downwards, warning dwellers to open the windows and ventilate the surroundings. Once good air quality is re-established, the bird rises back up again, signalling that all is well.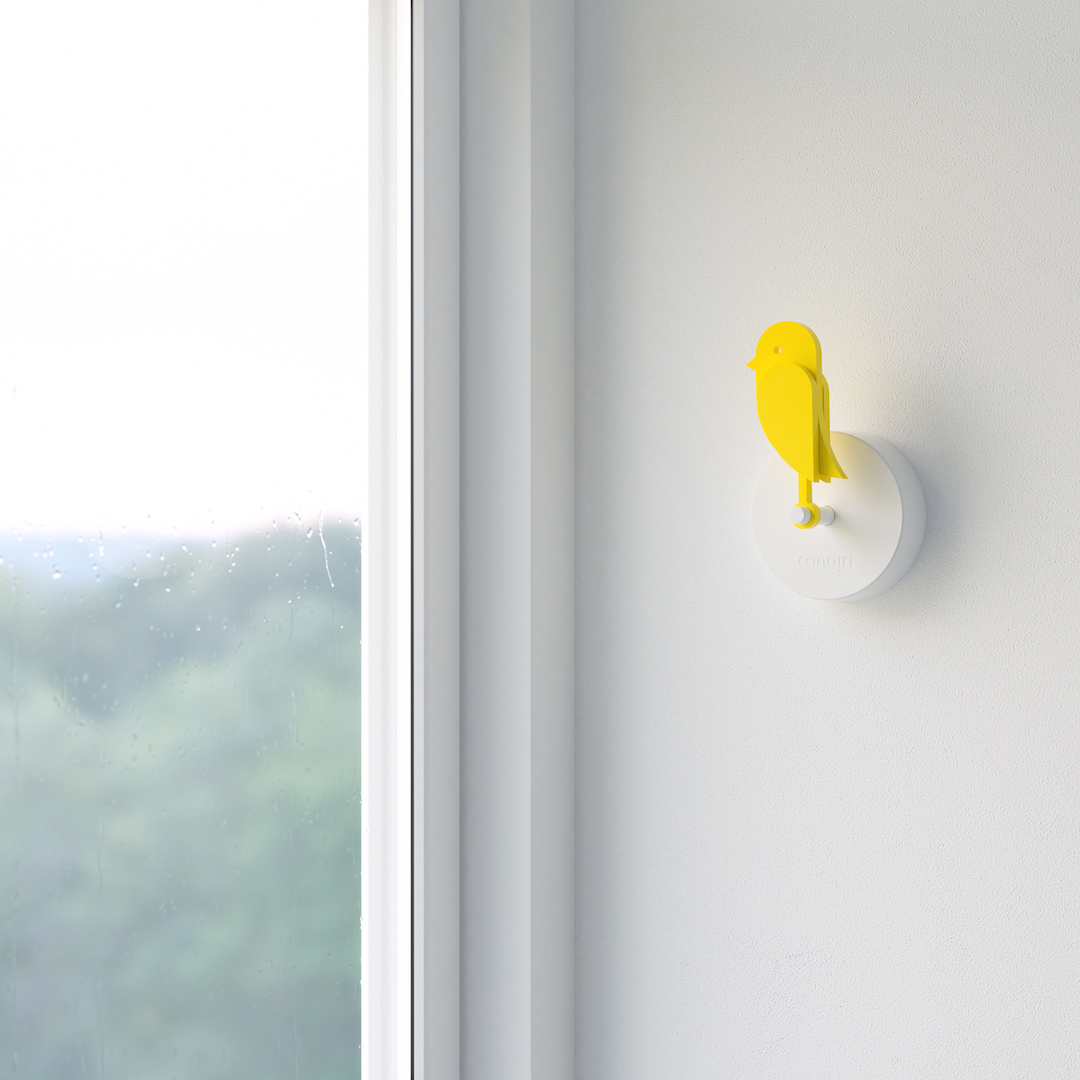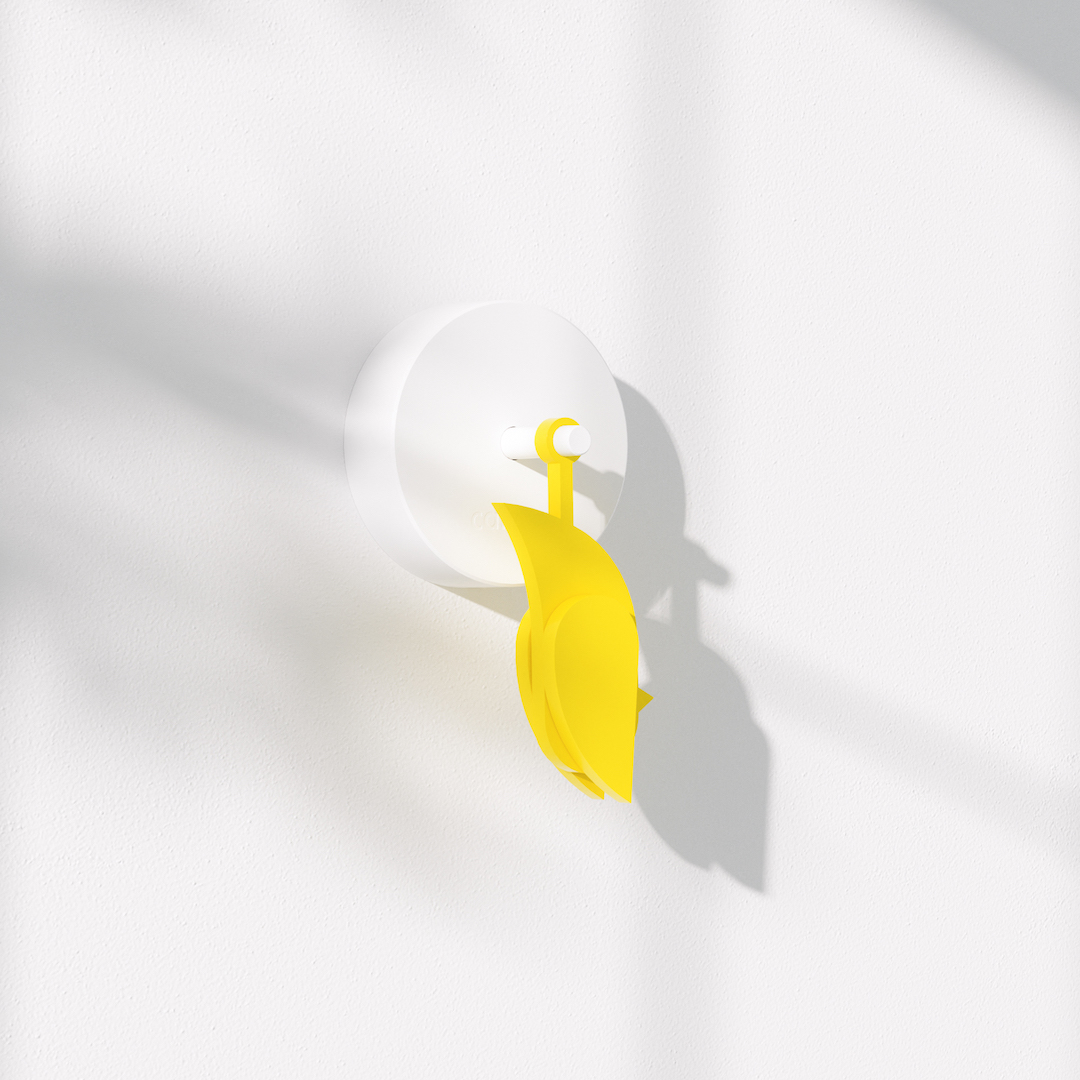 Q Shinshu Apple Pie Laboratory Brand Identity
by Nobuya Hayasaka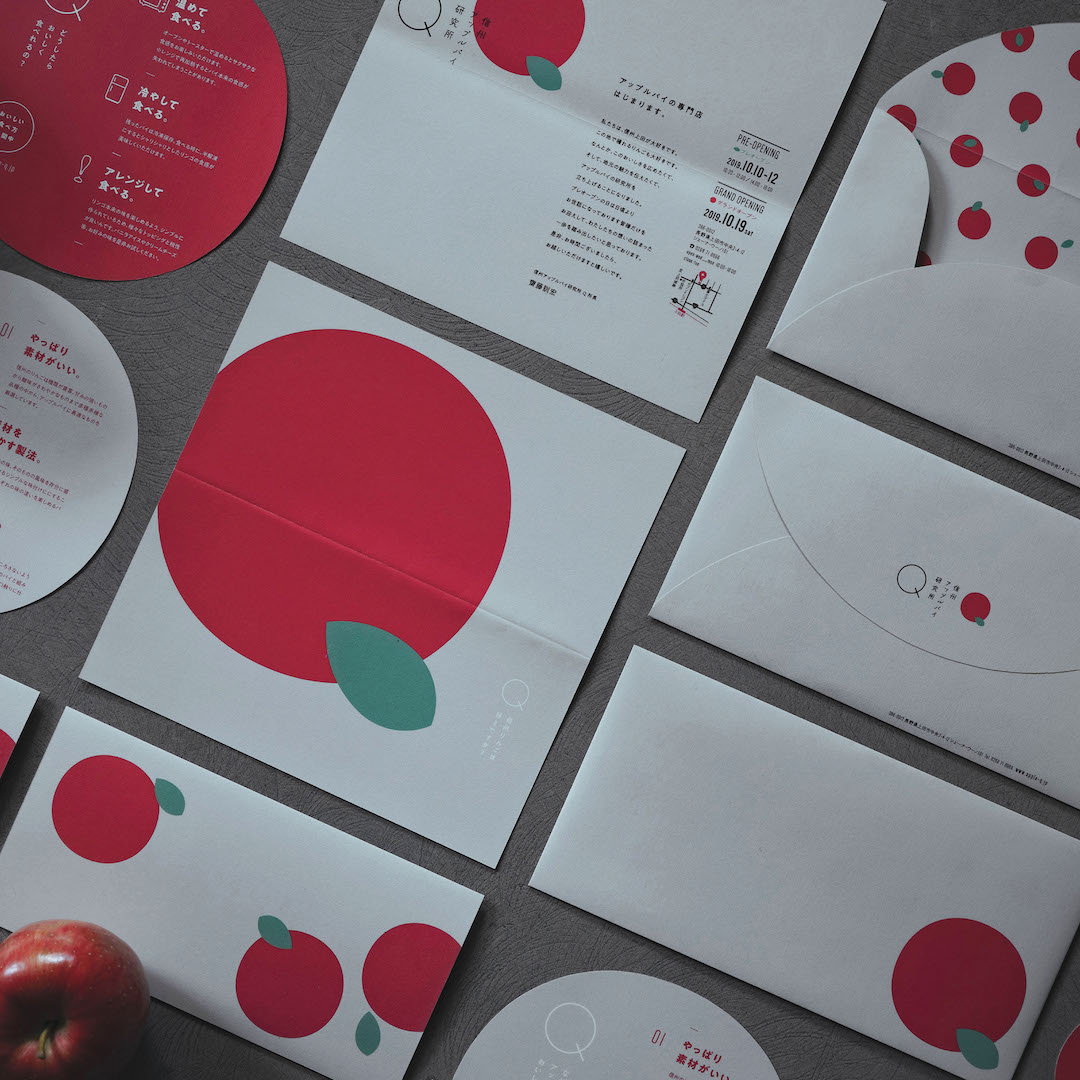 In order to convey the apple pie laboratory's stance of not using any extra processing or seasoning, designer Nobuya Hayasaka decides to focus on "cherishing the original taste of apples" with a simple design, eliminating any unnecessary elements in the mix.

Leaving the concrete and wood elements in the store as is, the two typographies of 'Q' complement the space, using the apple itself as a motif as an easy to understand depiction of the store's star ingredient.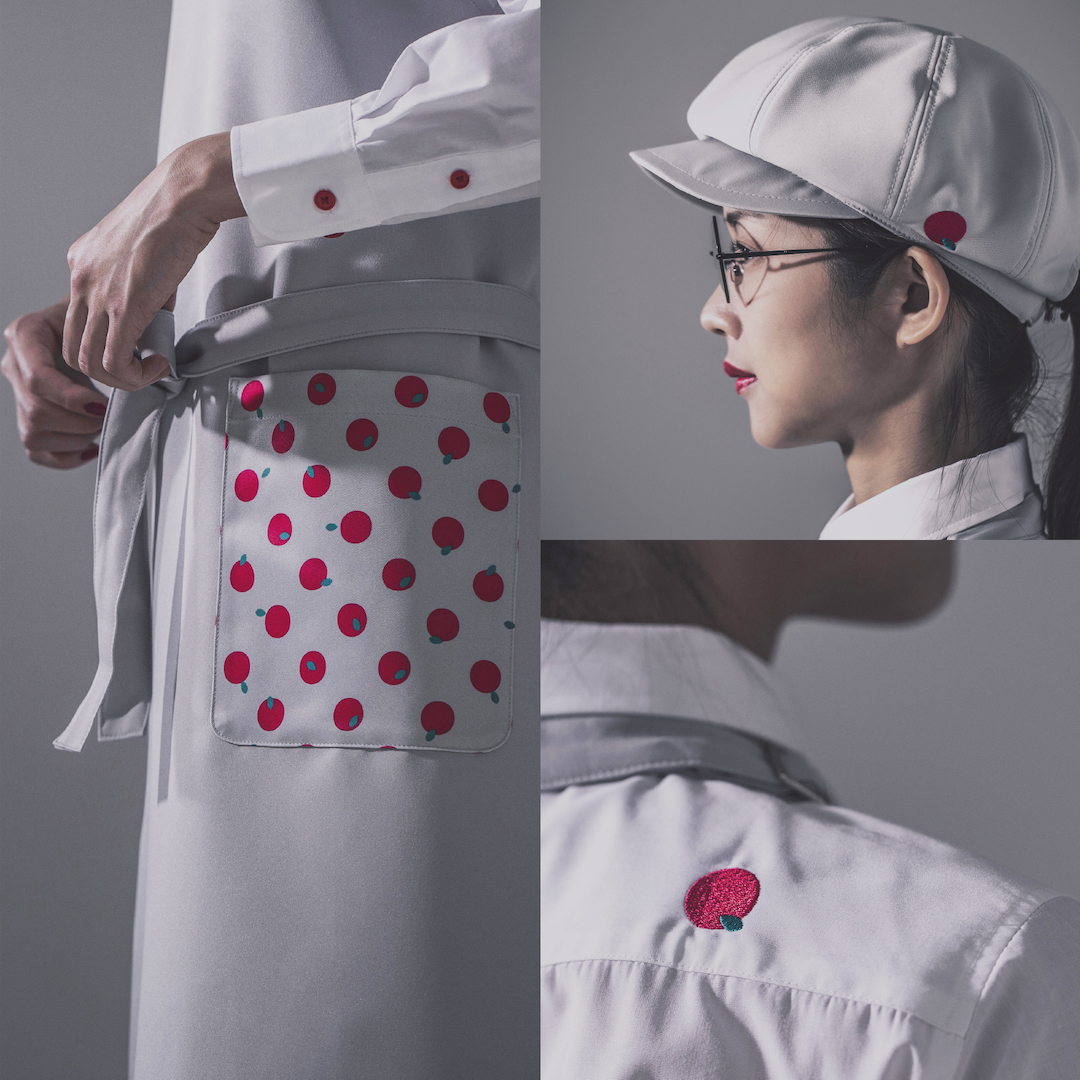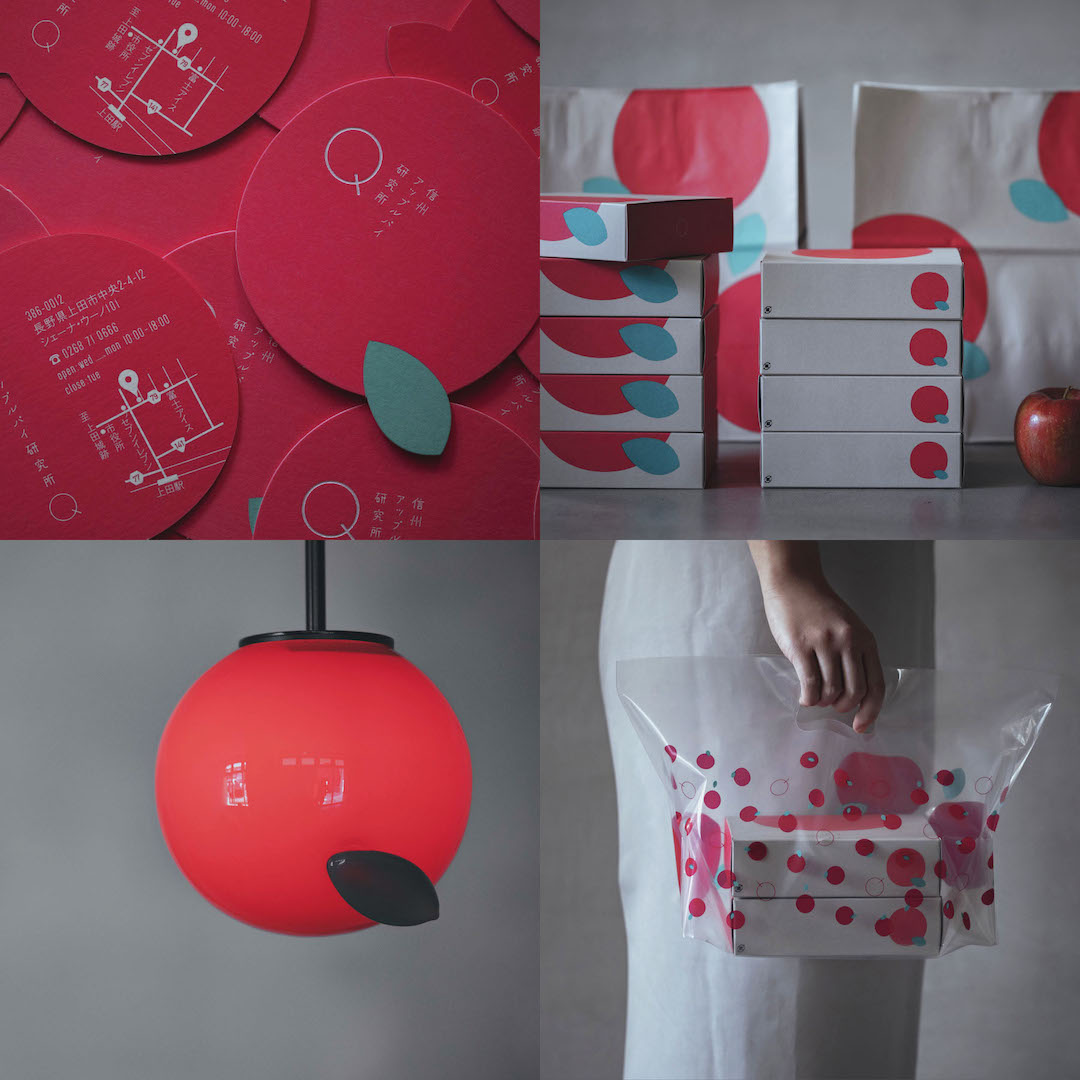 Precious Lives
by Yunjia Yang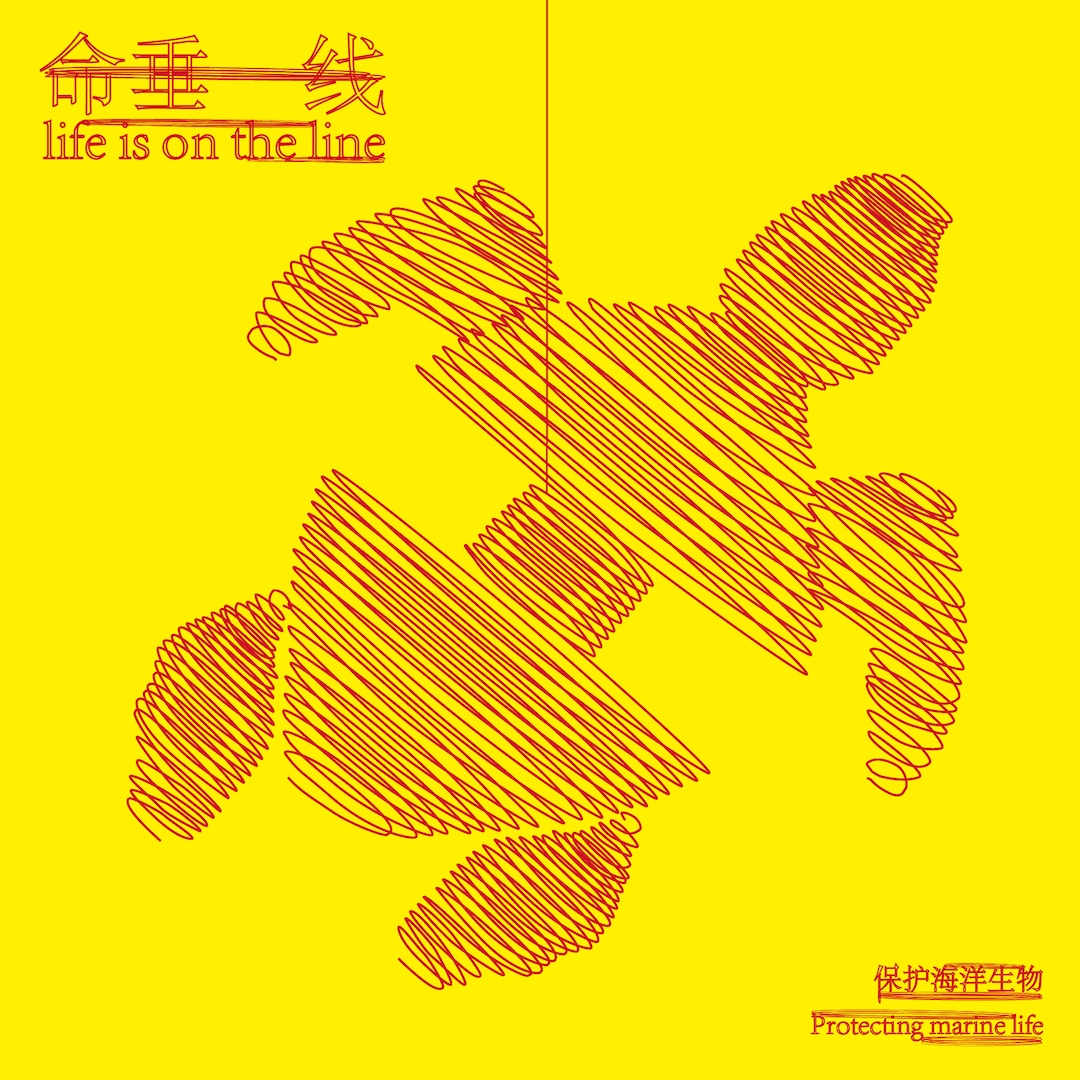 Using thin, red rope to outline the forms of common marine creatures, designer Yunjia Yang wants to portray how these precious animals are suffering due to pollution. Sea turtles, jellyfish, and whales find themselves bound by garbage, reflecting the critical situation at hand.

The posters make use of modern software technology and mixed media to create a hard-hitting visual sensation, bringing attention to the life-threatening nature of the issue by the creatures' "hanging" on the background.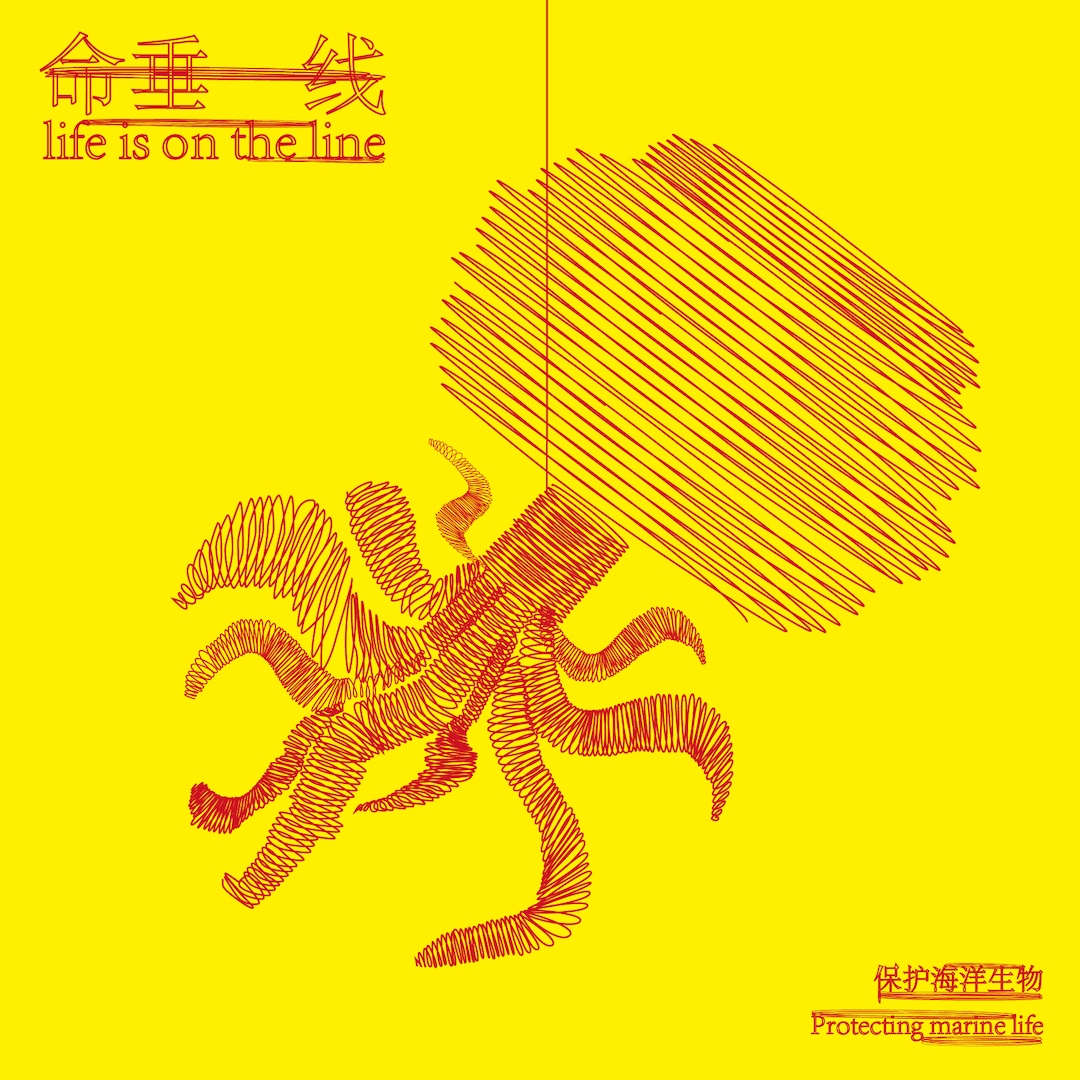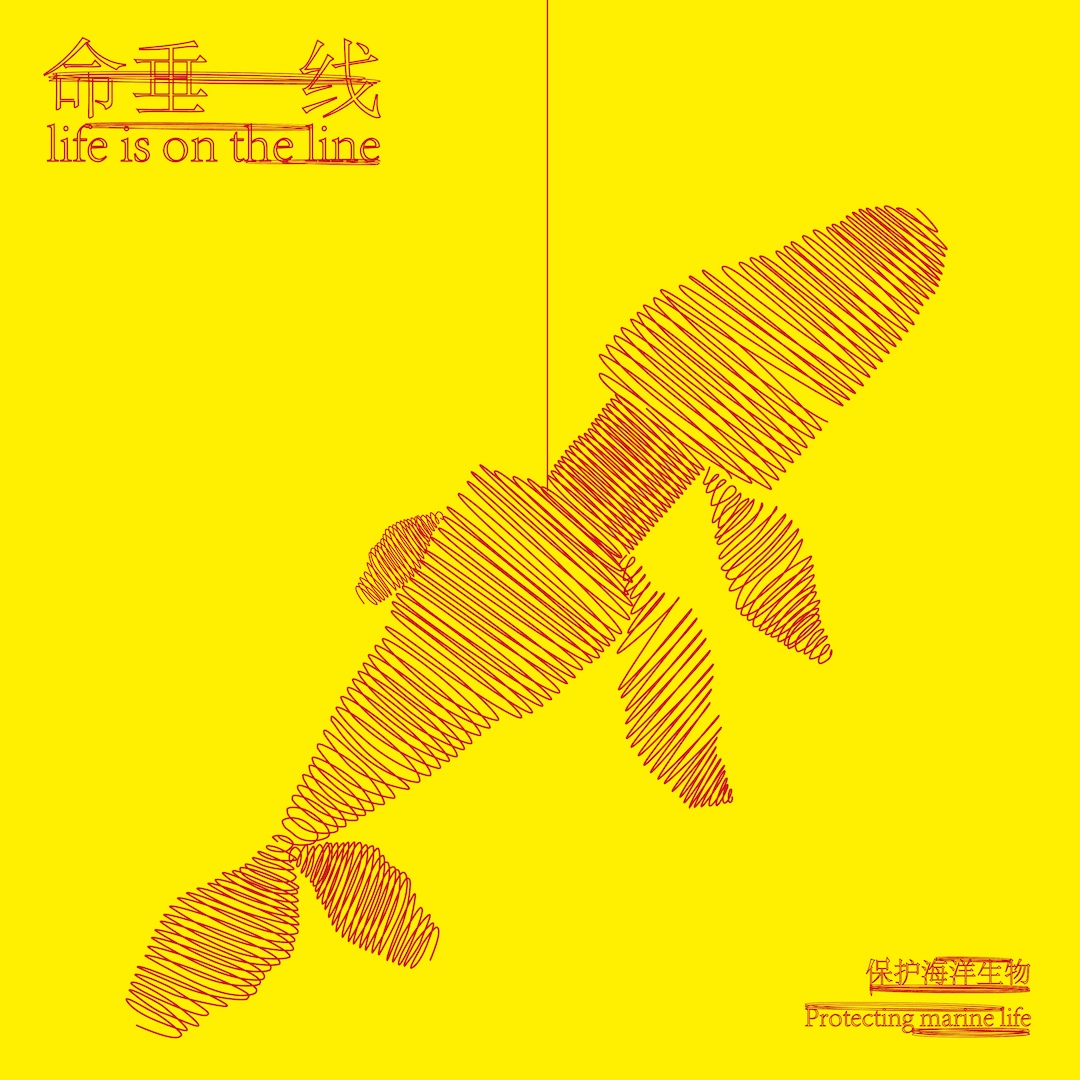 Martian Coffee and Juice Bar
by Detail CG Studio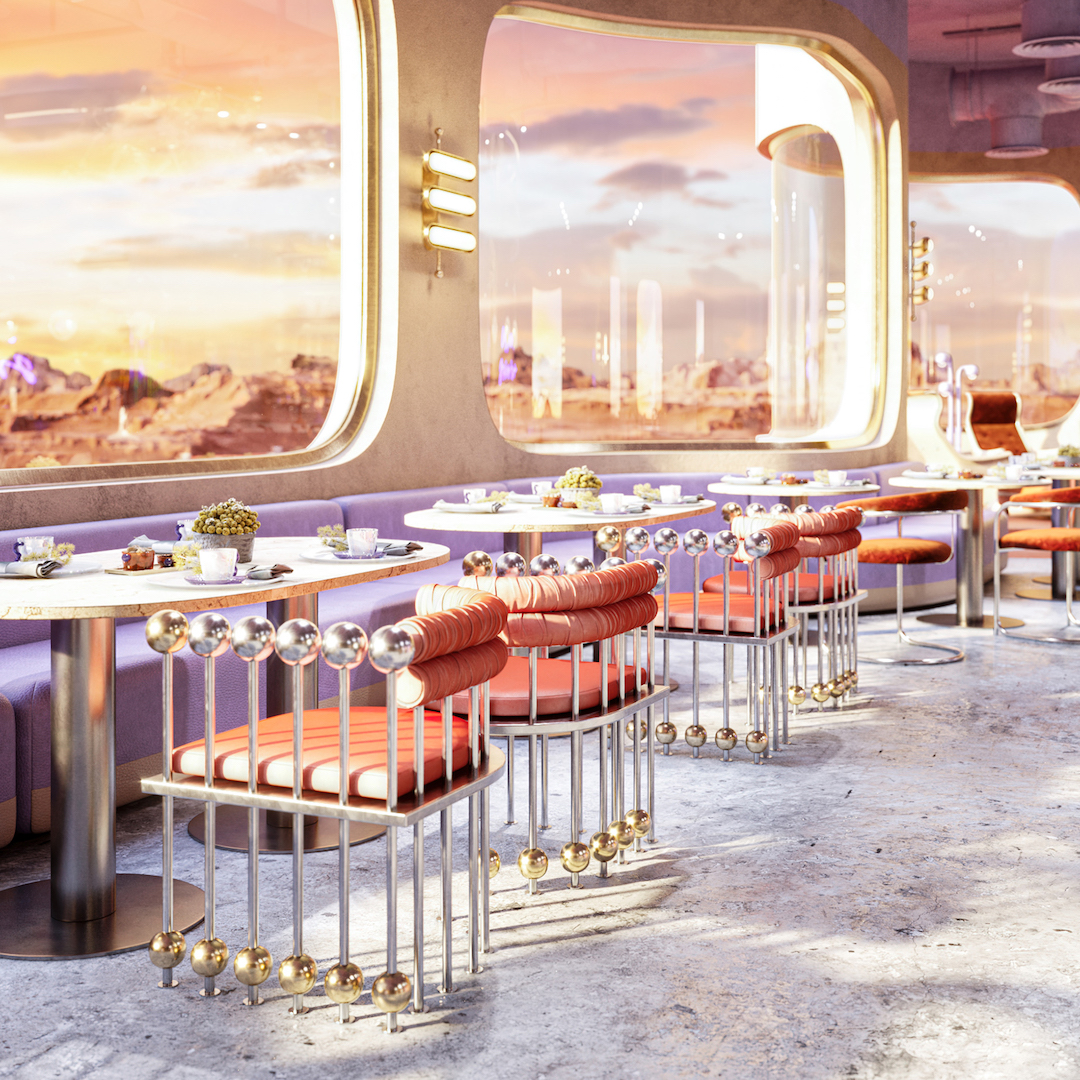 Ever wondered what it'd be like to sip on coffee on Mars? That's what Detail CG Studio depicts in this whimsical project, imagining a future of drinking at a bar when humans have successfully colonized the Red Planet.

Tapping into the trends of street design and digital living, the conceptual design portrays a unique space that contrasts the landscape its set in, bringing familiar design elements from Earth that may occur if we were to take our current lifestyle beyond the cosmos.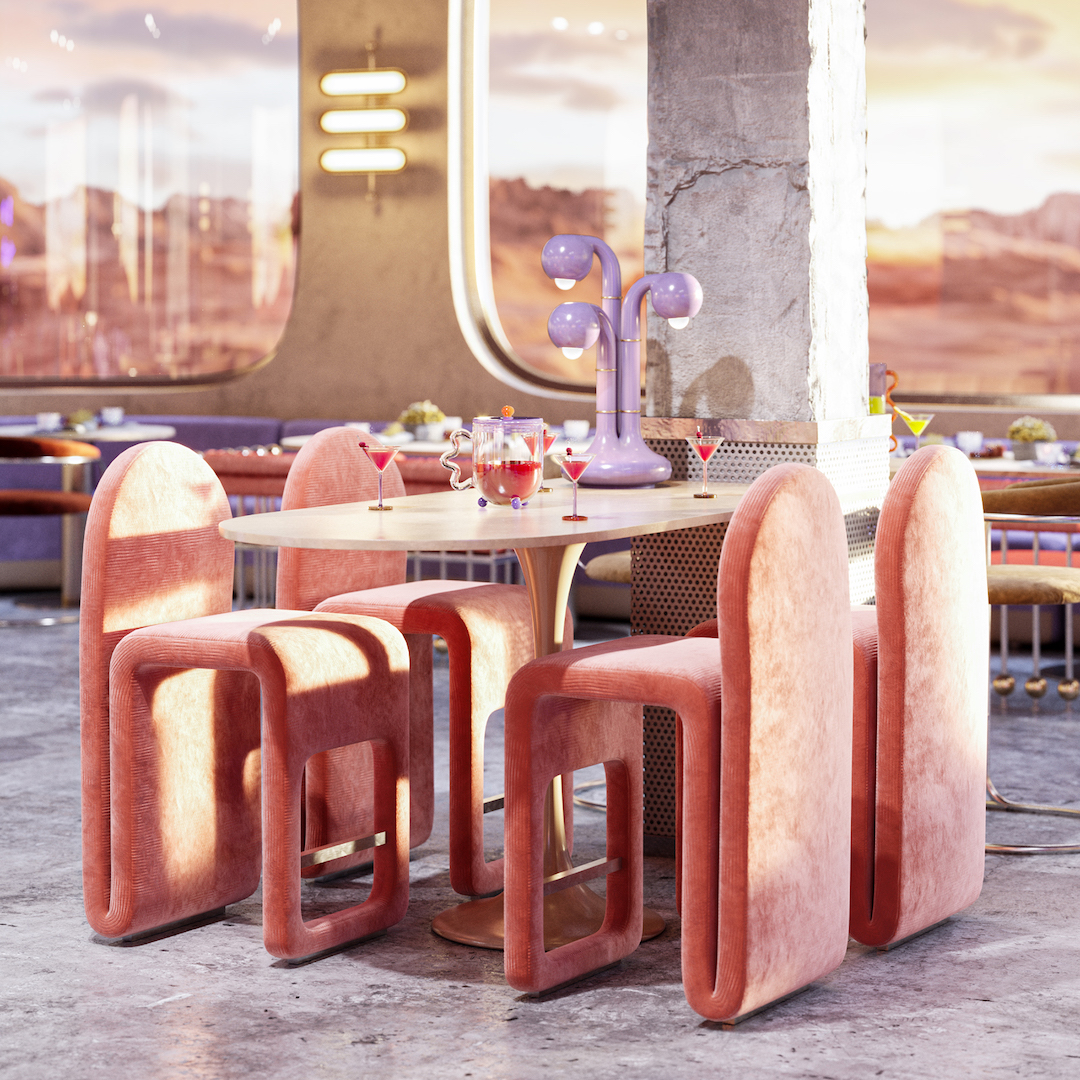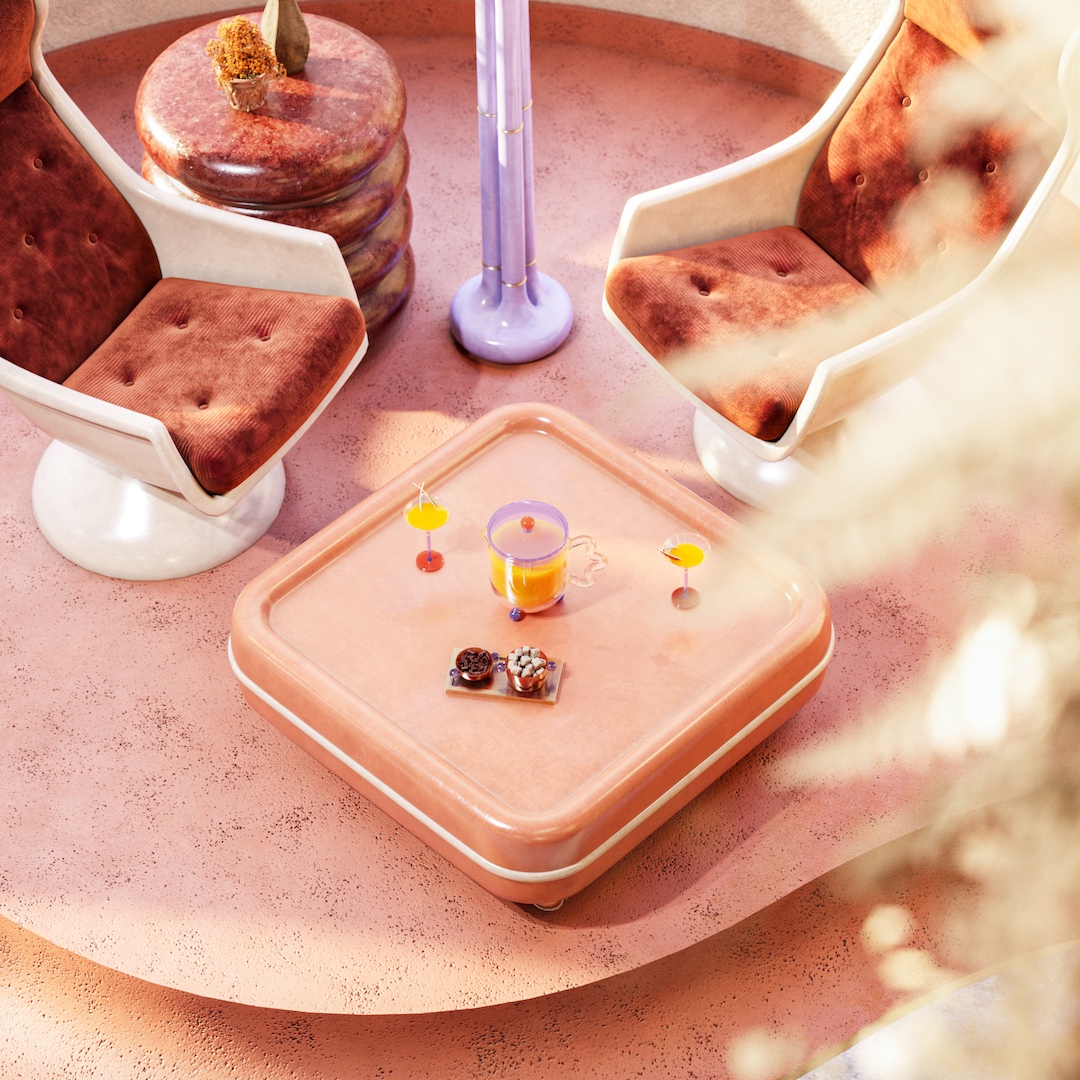 Draw One Calendar
by Dan Wang and Ziqiang He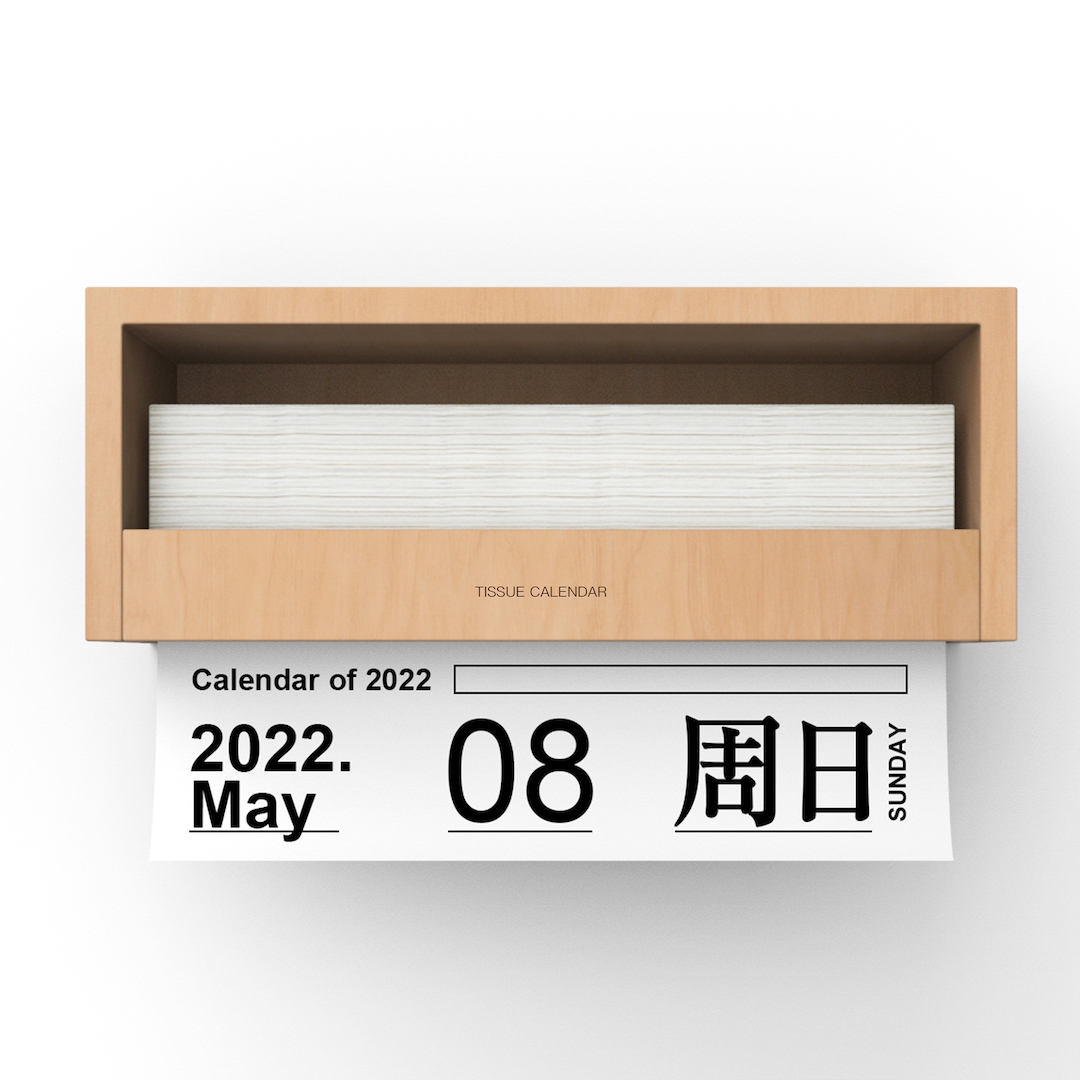 This calendar, meant to be used like a paper towel, allows its user to pull out one piece of paper each day, representing the unique day of the year. Once a page is drawn, it can no longer be put back into the mix, setting a metaphor for the fleeting, one-way nature of existence.

Each piece of the minimalist design hopes to encourage the idea of cherishing each and every day, and "saving" daily moments just like how we would with paper, while sending a much-needed reminder to always live in the moment.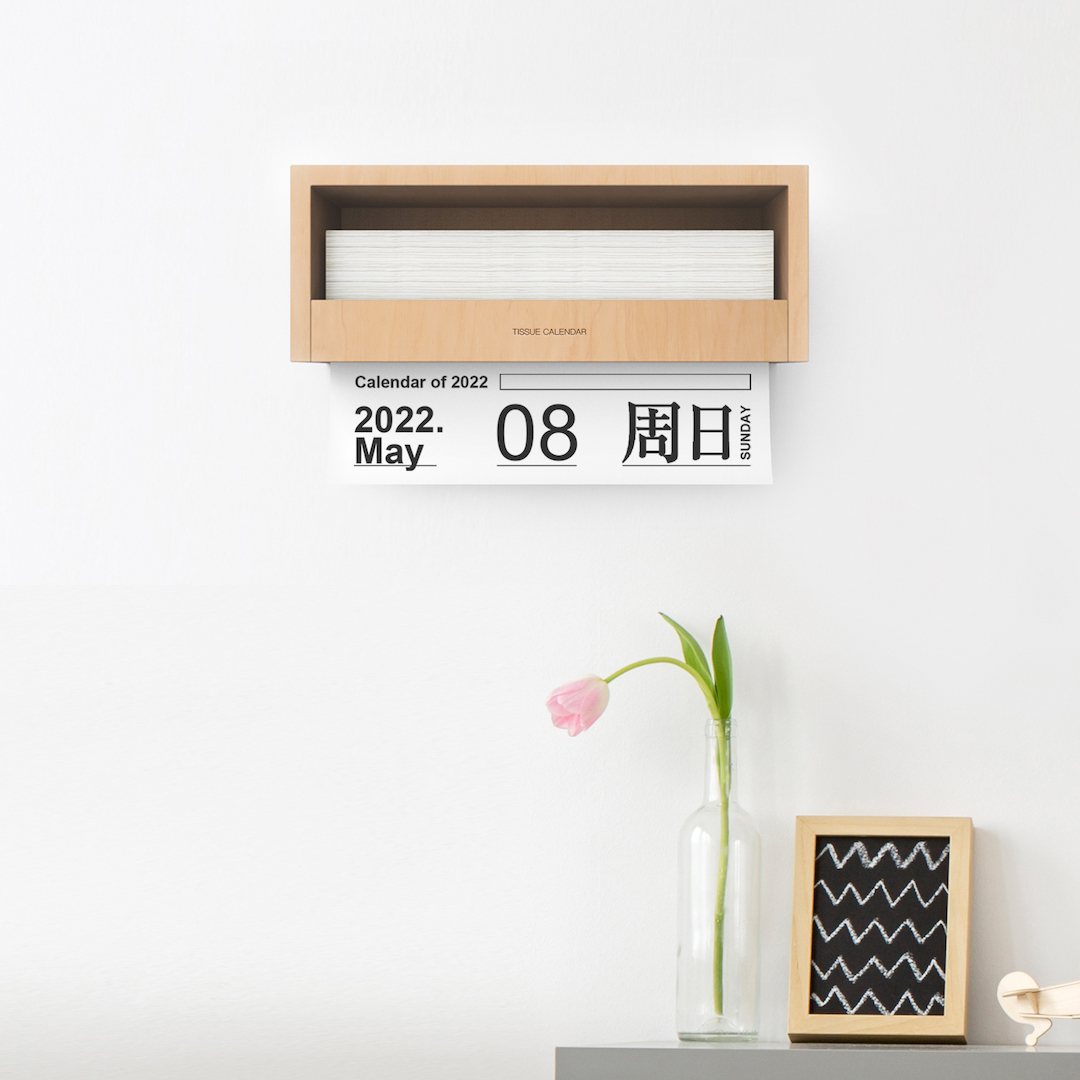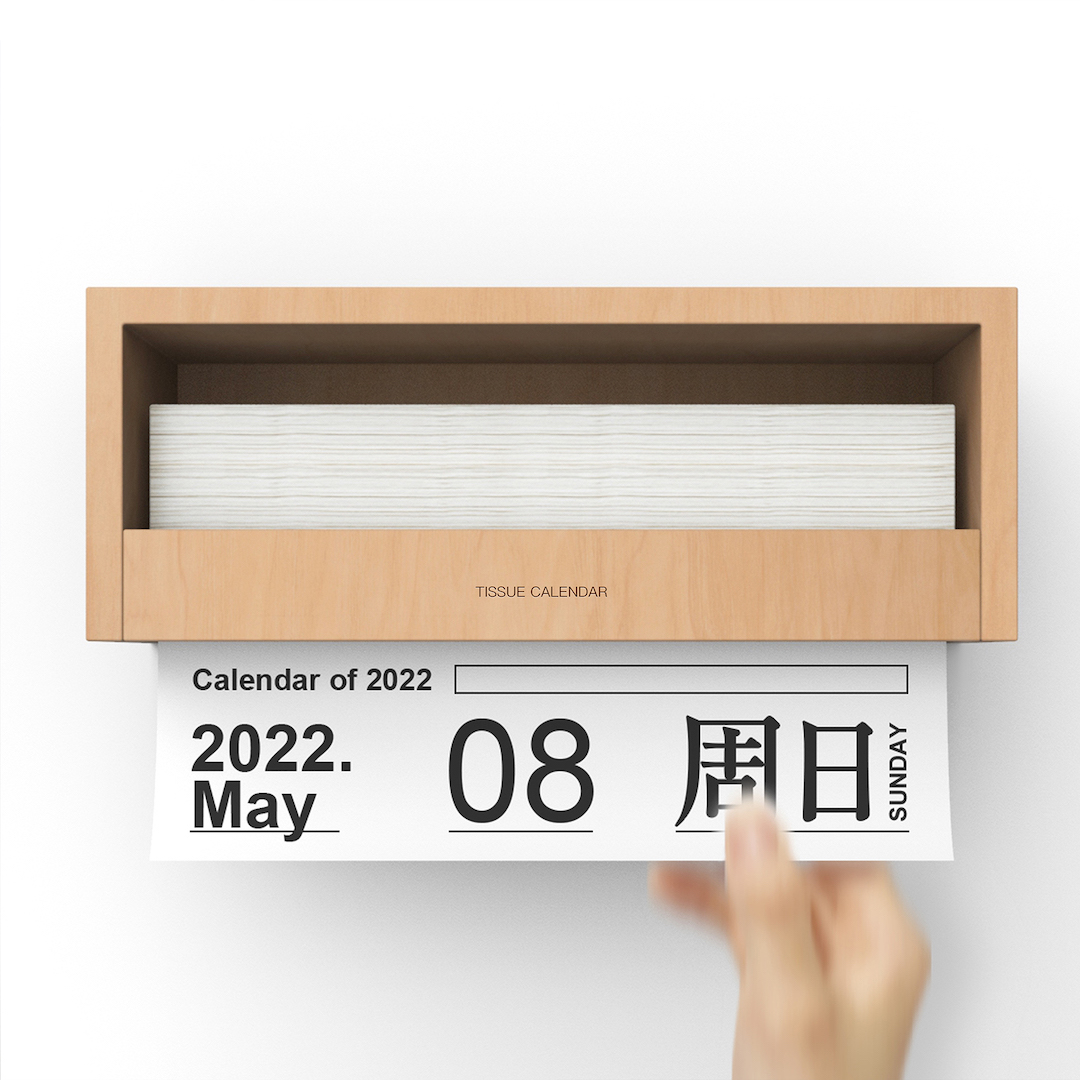 Don't miss out on your chance to join these impressive creatives by submitting your work to the A' Design Award and Competition.
This is a sponsored post.
Receive interesting stories like this one in your inbox
Also check out these recent news