Don't miss the latest stories
Share this
Spotify's 'DJ' Takes Center Stage As An AI Voice That Talks To You About Music
By Nicole Rodrigues, 23 Feb 2023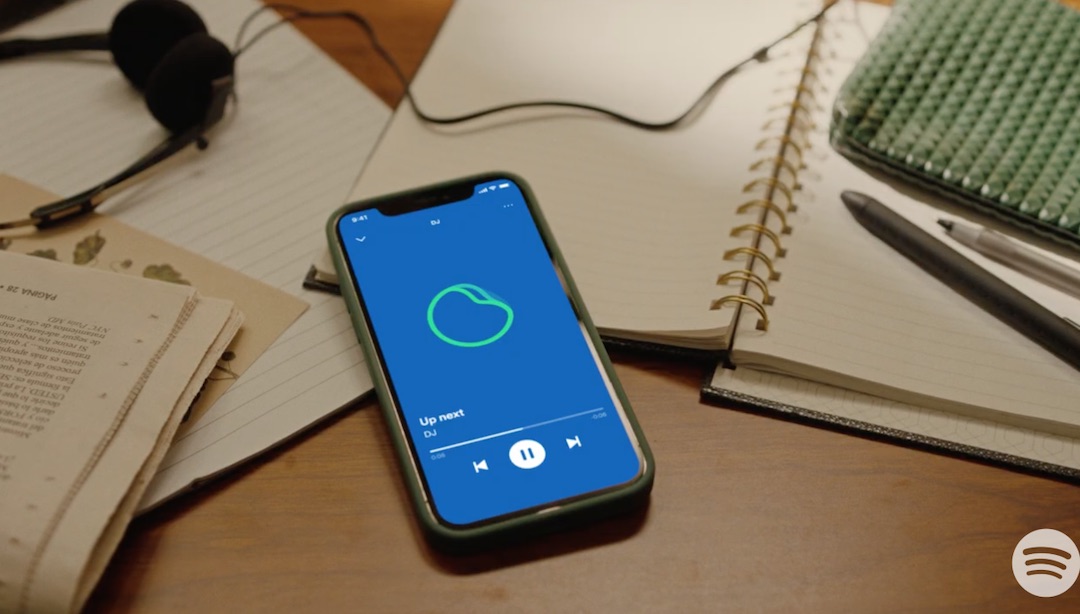 Do you ever feel like your recommendations on Spotify are missing an voice to talk you through each song? Don't worry. Spotify's artificial-intelligence 'DJ' is setting up its booth in-app to give listeners the low-down on why certain songs are chosen.

DJ is a new way for users to create a personalized playlist of music based on Spotify's recommendation tools. At the crux of it, DJ pulls all the music you're currently listening to into a selection for you, including songs you used to listen to a year ago and newer ones it thinks you might enjoy.

That might sound like Spotify's 'Enhanced' feature that interjects new tunes into a playlist you have made, but DJ lends a helping hand by giving you some background information on the artist and why the algorithm chose it.

The voice is AI-generated with OpenAI technology and Sonantic, which Spotify acquired last year, and it has a natural-sounding voice that blends well with your rotation. This might be because the company trained the AI with a real person's voice, Xavier "X" Jernigan, Spotify's Head of Cultural Partnerships.

When you begin a session, it will start playing some music. If you don't like what you hear, you can tap on the circular DJ button in the lower right corner to redirect you to a new song. As it goes on, it will give you information—such as who the artist is or even just telling you that the tunes playing are editor's picks in a particular genre—on what you're about to hear, and it will learn about what you like and what you don't.

According to Spotify, none of the dialogue was prerecorded, and everything it says it comes up with on the spot.

Currently, DJ is being beta tested for subscribers in the US and Canada.




[via Engadget and TechCrunch, screenshots via Spotify]
Receive interesting stories like this one in your inbox
Also check out these recent news