Don't miss the latest stories
Share this
Scientists Create 'Out-Of-This-World' Salad That Can Be Grown & Eaten In Space
By Alexa Heah, 06 Mar 2023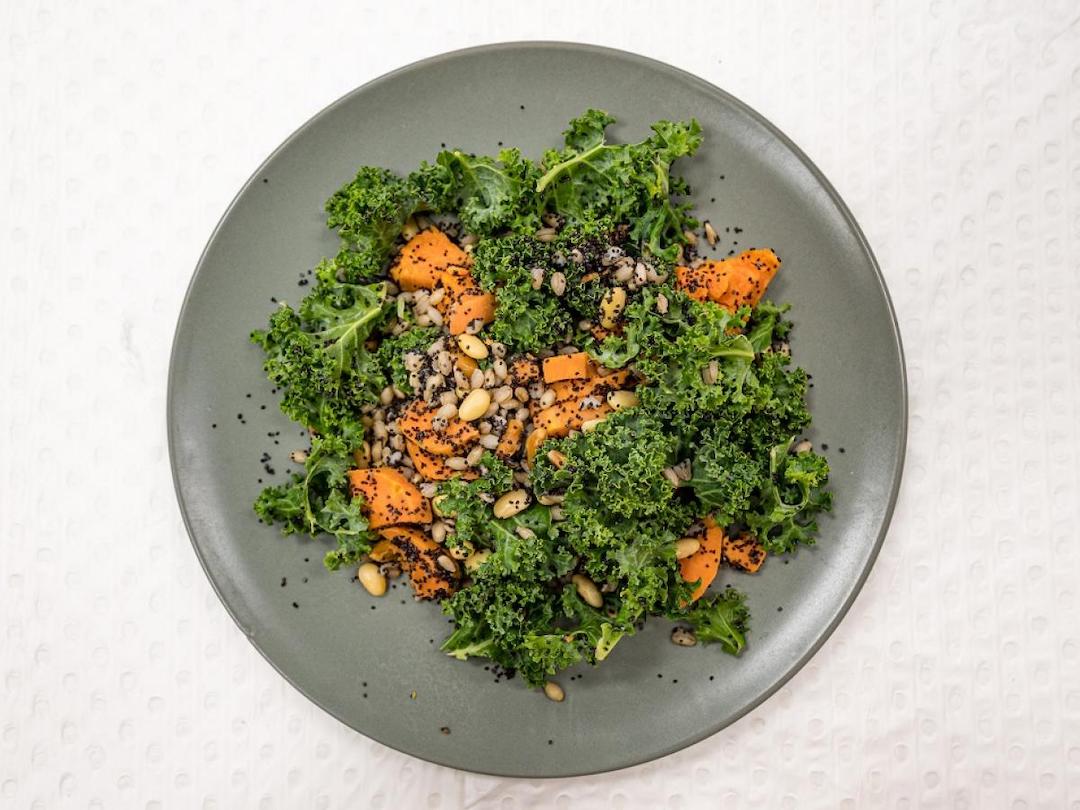 Being an astronaut is no easy feat— requiring incredible sacrifice from the grueling training regimen, to being away from loved ones and giving up delicious meals for years and months on end.
It's no secret that most of an astronaut's diet in space is made up of pre-packaged meals, with the Royal Museums Greenwich reporting that much of the food and drink consumed on board a spacecraft come in zip-lock bags, retort pouches or cans.
However, in recent years, more has been done to provide astronauts with fresh produce, such as vegetables and fruits, while in space. Apart from being beneficial for health, greens help prevent or slow down the sense of fatigue that develops after consuming the same foods over and over.
In fact, astronauts themselves have learned to grow radishes, lettuce, and chili peppers on the International Space Station. With these ingredients on hand, a team of researchers has now dished out the perfect "astronaut salad" that can be grown and eaten in space.
Scientists at the University of Adelaide and the University of Nottingham devised a dish of soybean, barley, peanuts, sweet potato, poppy, sunflower seeds, with a base of kale—with the precise amount of each "carefully measured" so that the meal delivers the exact nutrients an astronaut needs.

"We have simulated a mix of six to eight crops that deliver all the required nutrients that an astronaut needs, which is different from what people need on Earth," explained Professor Volker Hessel, Research Director of the Andy Thomas Centre for Space Resources.
"While there are dozens of crops that can fulfill an astronaut's nutrient requirements, we needed to find those that could pack a punch and deliver the calories needed in smaller portions that could be grown in a small space," he added.
The team looked through a list of over a hundred different plants before coming up with the best mix, which matched the strict criteria needed to provide astronauts with a "nutritionally complete and calorically balanced plant-based diet."
Considerations included limiting the salad to less than 10 varieties of plants to keep things simple, using only veggies that can be grown using space farming systems, and taking up as little cultivation area as possible to minimize payload.
"As well as the nutritional values and ability to grow the plants in space, we also looked at other important aspects of a space diet to promote astronaut well-being, including color, taste, and eating together," remarked Shu Liang.
Going forward, the researchers will look into designing space farming systems to help astronauts grow the ingredients they need for long-term missions. Using a digital model, the team will also simulate growth chambers and strategies to grow the crops.
[via Digital Trends and University of Adelaide, cover image via University of Adelaide]
Receive interesting stories like this one in your inbox
Also check out these recent news