Don't miss the latest stories
Share this
Coca-Cola Sends Its Bottle On An Art Journey To Visit Classic Masterpieces
By Nicole Rodrigues, 09 Mar 2023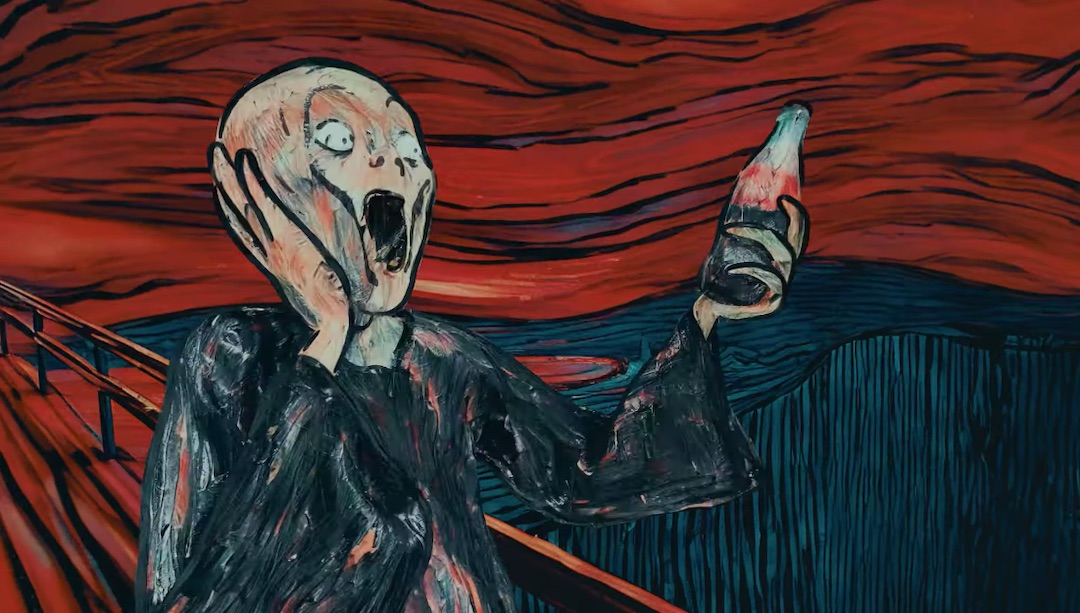 In a new campaign titled Masterpiece, a little Coca-Cola bottle goes on a wild adventure through the many different historical and modern art landscapes.
Its journey starts as it is ripped out of an Andy Warhol painting and tossed in and out of several other artworks, including Joseph Mallord William Turner's The Shipwreck, Vincent van Gogh's Bedroom in Arles, Edvard Munch's The Scream, Hiroshige's Drum Bridge and Setting Sun. Also featured in the video are works from emerging artists from the Middle East, India, Africa, and Latin America.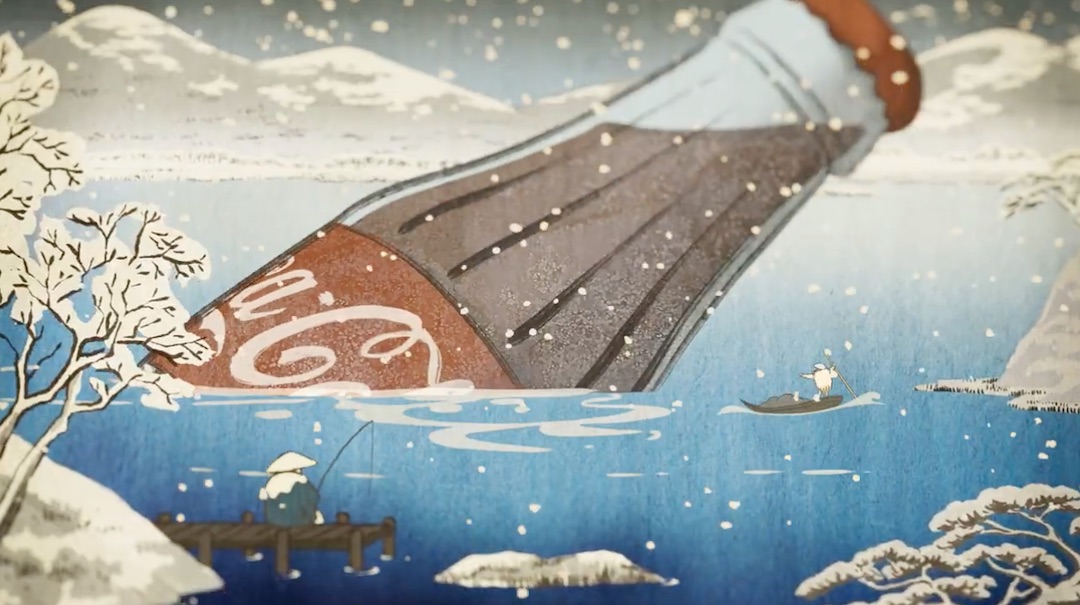 The subjects within these paintings continue to play a game of catch with the bottle, passing it through the scenic landscapes they are cast in. All the while, the bottle changes to adapt to whichever art style it is currently in.
Finally, it lands in the hands of Vermeer's Girl with a Pearl Earring, where the sitter picks up a bottle opener and cracks its lid off before placing it beside a weary art student sitting on a bench in front of her painting. He picks it up, drinks it, and suddenly inspiration strikes him, and he's drawing away. Though, he might have been evicted straight after as museums holding these many famous pieces might not take too kindly to having a soda chucked around.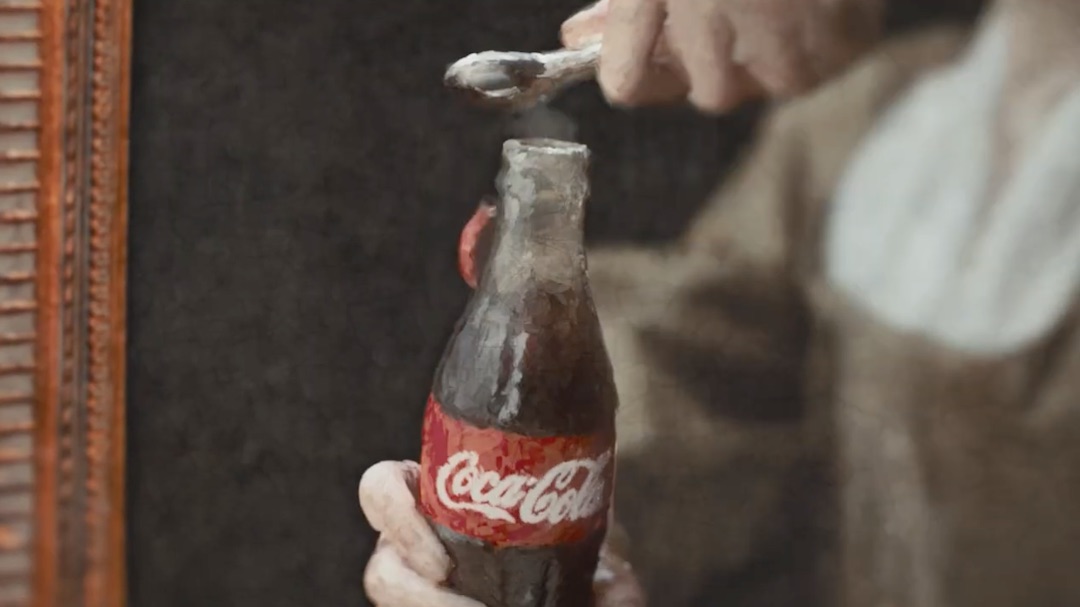 The video spot is part of Coca-Cola's Real Magic marketing platform, taking a new approach to incorporating pop culture, art, music, and all sorts of inspiration into campaigns.
Strategic and creative consultancy Blitzwork and director Henry Schofield worked on the spot to bring the art to life.
"True to the spirit of the brand—and not unlike the way a synchronized supply chain collaborates to seamlessly deliver ice-cold Coca-Cola to consumers at just the right time—a diverse collection of artwork spanning multiple genres, geographies, and generations comes together to uplift a slumping teenager. Creating human connection and bringing enchantment to everyday moments is what 'Real Magic' is all about," states Pratik Thakar, Global Head of Creative Strategy and Integrated Content for the brand.
In other news from the brand, it has just released a new bottle with The Great Wave of Kanagawa printed onto it for its Japanese market.
[via Muse by Clio and Ad Age, screenshots via Coca-Cola]
Receive interesting stories like this one in your inbox
Also check out these recent news