Don't miss the latest stories
Share this
Robotic Beehives Provide Cozy Homes To Keep Honeybees Warm In Winter
By Alexa Heah, 24 Mar 2023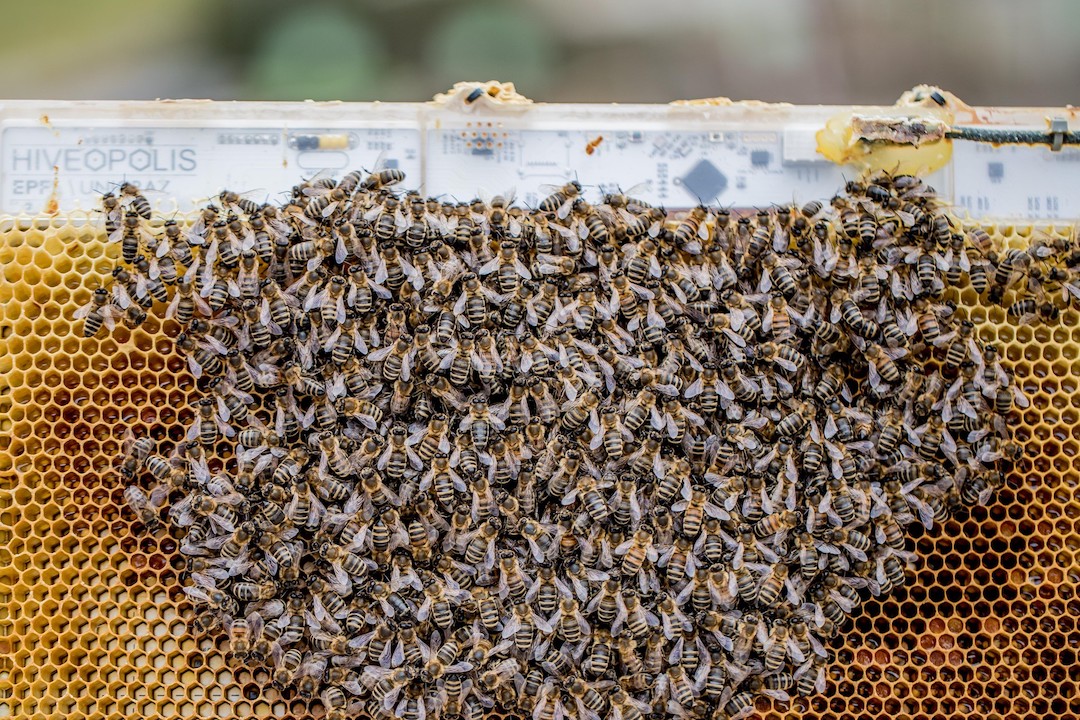 If there's one insect that's been notoriously difficult for scientists to study, it's the honeybee. Anything outside of their natural habitat, including research instruments or even unfamiliar smells, can set them off and cause a colony collapse.

Thankfully, in a breakthrough, a team from the École Polytechnique Fédérale de Lausanne (EPFL) in Switzerland and Austria's University of Graz has developed a robotic beehive system that allows researchers to observe bees without disruption.

According to the researchers, the unobtrusive system was created from an array of thermal sensors and actuators, which allows the team to measure and modulate honeybee behavior by tinkering with the temperature.

EPFL PhD student Rafael Barmak explained that the way bee society is governed—ranging from individual to collective interactions—is affected by temperature. The robotic beehive allows scientists to create a "snapshot" of the honeybees' behavior.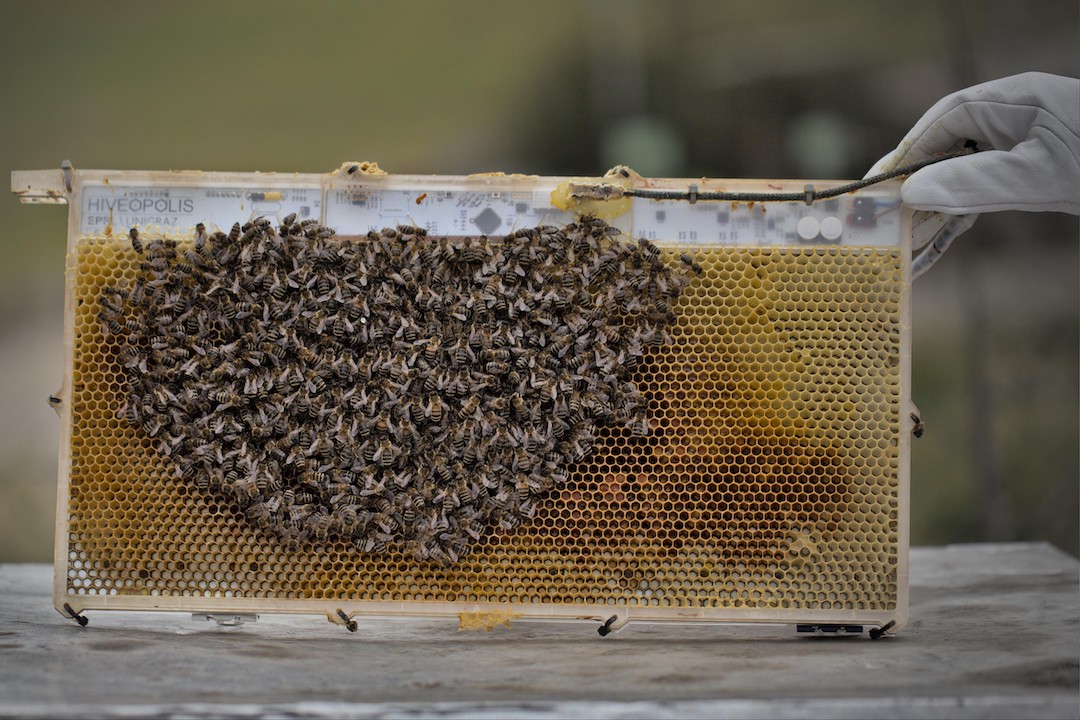 "Previous studies on the thermal behavior of honeybees in winter have relied on observing the bees or manipulating the outside temperature," said Martin Stefanec from the University of Graz.

"Our robotic system enables us to change the temperature from within the cluster, emulating the heating behavior of core bees there, and allowing us to study how the winter cluster actively regulates its temperature," he added.

In particular, the researchers noted that bee colonies are even more challenging to study in winter, as the insects are ultra-sensitive to low temperatures. Opening their hives to the outside chill could both harm the bees and influence their behavior.
The biocompatible robotic system solves this concern, allowing the team to study three experimental hives during winter. These hives were controlled remotely via a central processor that transmitted commands and observations back and forth.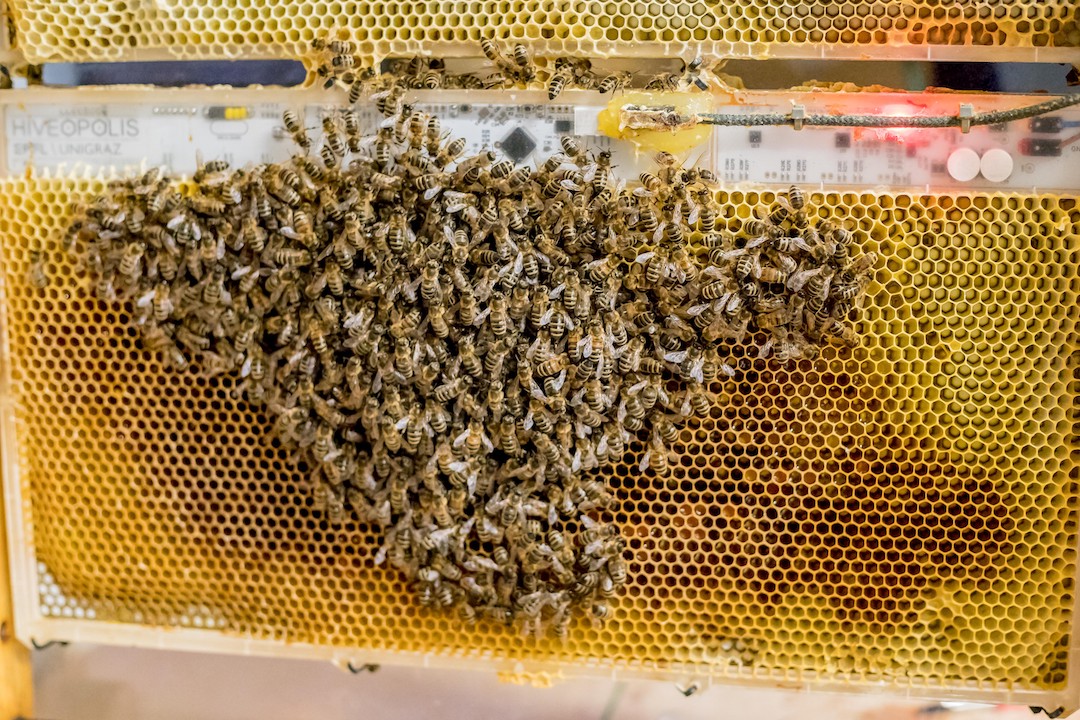 Impressively, the way the software works allows for the lifestyle of the honeybees to be closely monitored without intrusion and doesn't even require the installation of cameras or video surveillance equipment.

Through the study, researchers were able to create warmer areas within the hive based on the bees' positions, encouraging the colony to move around in ways usually unseen in nature during cold seasons.

This allowed the team to help prolong the survival of the bees after the queen died by sending out heat via the system's actuators. On a grander scale, preventing colony collapses could save global populations from dwindling even further.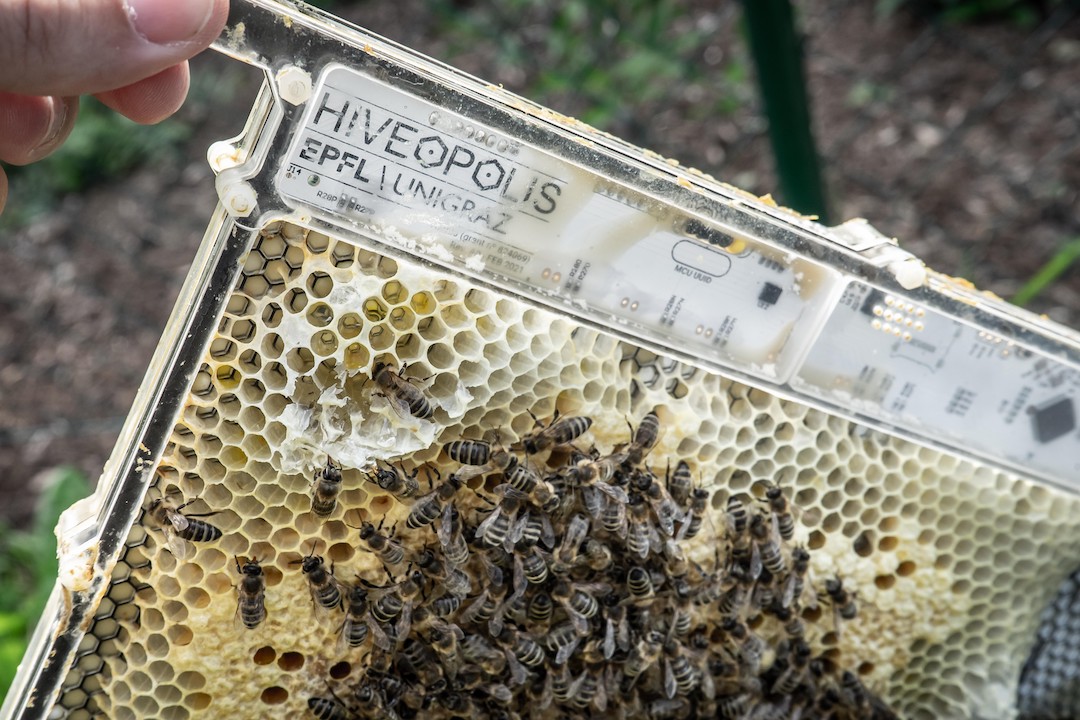 Going forward, the scientists plan to use the same system to study the honeybees in the summertime, which is a critical period in which the insects raise their young. Additionally, the Mobile Robotic Systems Group is looking to explore vibrations.

"The biological acceptance aspect of this work is critical: the fact that the bees accepted the integration of electronics into the hive gives our device great potential for different scientific or agricultural applications," said Group Head Francesco Mondada.
Receive interesting stories like this one in your inbox
Also check out these recent news