Don't miss the latest stories
Share this
AI-Generated Pictures Of Pope Francis In Stylish Puffer Jacket Fool The Internet
By Alexa Heah, 28 Mar 2023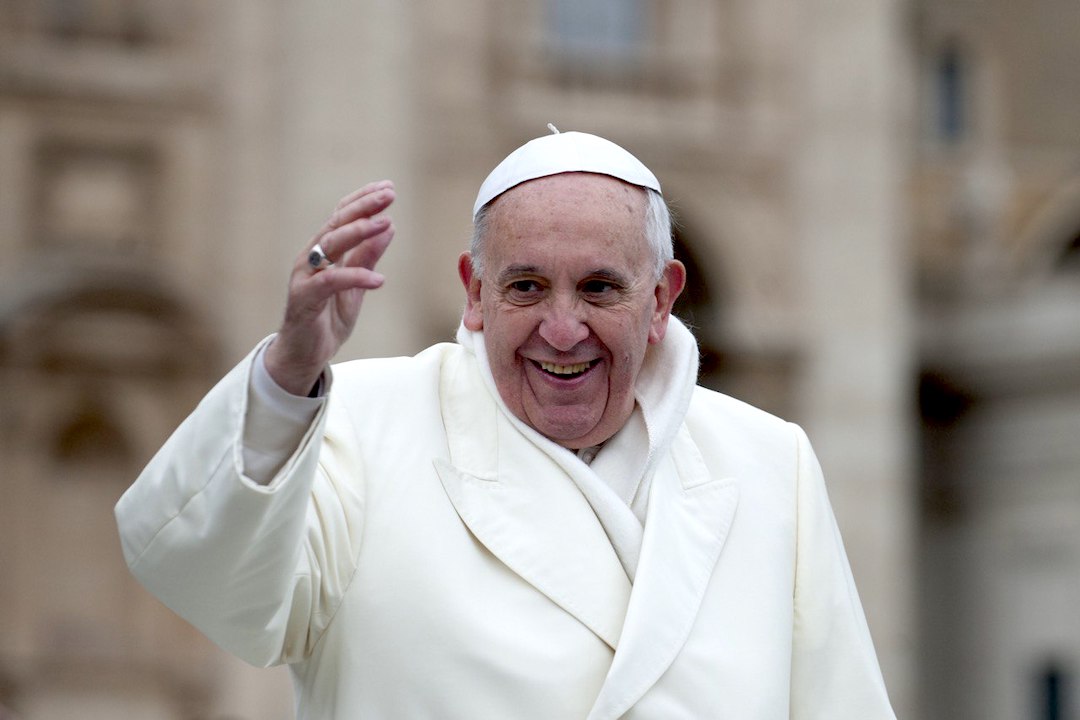 Pope Francis quickly rose to the status of a style icon over the past weekend, when images of him donning a Balenciaga-esque puffer jacket went viral on social media. Turns out, the Pontiff wasn't actually out and about in hypebeast gear, and the pictures were fake.

According to NBC News, the photographs—which were generated on the artificial intelligence program Midjourney—were later traced back to the program's subreddit, from which they appear to have originated.
I think Balenciaga pope might be the first real mass-level AI misinformation case. Kinda cool to watch tbh. https://t.co/hPoJeXwA1z

— Ryan Broderick (@broderick) March 26, 2023

However, much of the internet had been tricked into fawning over the Pope's fashionable outfit by then, with the incident now one of the first examples of what's being branded as an instance of "wide-scale misinformation" caused by AI.

Many took to Twitter to express their surprise at falling for the hyperrealistic images, with one user saying that it was the "first AI image" he had been fooled by, adding that he'd find the entire situation funny if he "wasn't so horrified by the very real possibilities of AI in the future."
So, I was today year's old when I found out that this image of Pope Francis in a puffer jacket was AI generated… First AI image I've been fooled by 🫠.

I'd laugh if I wasn't so horrified by the very real possibilities of AI in the future. Big YIKES. https://t.co/2GV9q3qIGG pic.twitter.com/iqEgC6aqFr

March 27, 2023

"I admit it, I totally fell for it. Pope in a winter coat in March? Innocent enough," quipped another, though user @shinrowse was quick to point out that the focus on AI for the images might be unfounded, as the photographs could've been similarly faked "years ago in Photoshop."

Funnily enough, according to data seen on Google Trends, there was an uptick in searches for the Pope after the images of him in the white, puffy jacket made the rounds on social media. One of the tweets was even retweeted over 25,000 times.
It's fascinating, I had no idea it was AI. I mean, if I thought about it for more than like a second it should have been obvious, but these photo generators are getting surprisingly good, gotta say

— Seb Jones (@big_cheddars) March 26, 2023
I didn't even think to scrutinize it, is the thing. I just thought "I guess the pope would have some fancy jacket". It's easy to understand why old people fall for obvious Photoshops when you consider they went most of their lives taking for granted that images weren't altered

— iced pee (@stupidtrashboy) March 26, 2023
Enjoy endless Balenciaga popes (not original author, I reverse-prompted):

/imagine AP news photo, Pope Francis wearing a balenciaga puffer jacket, daytime --ar 7:10 --q 2 --v 5 pic.twitter.com/WJwSRxzEtx

— Andrea Ciulu (@andrea_ciulu) March 26, 2023
[via NBC News and Ars Technica, cover image via Neneo | Dreamstime.com]
Receive interesting stories like this one in your inbox
Also check out these recent news