Don't miss the latest stories
Share this
Elon Musk, Steve Wozniak Join In On Open Letter Calling To Pause AI Experiments
By Alexa Heah, 30 Mar 2023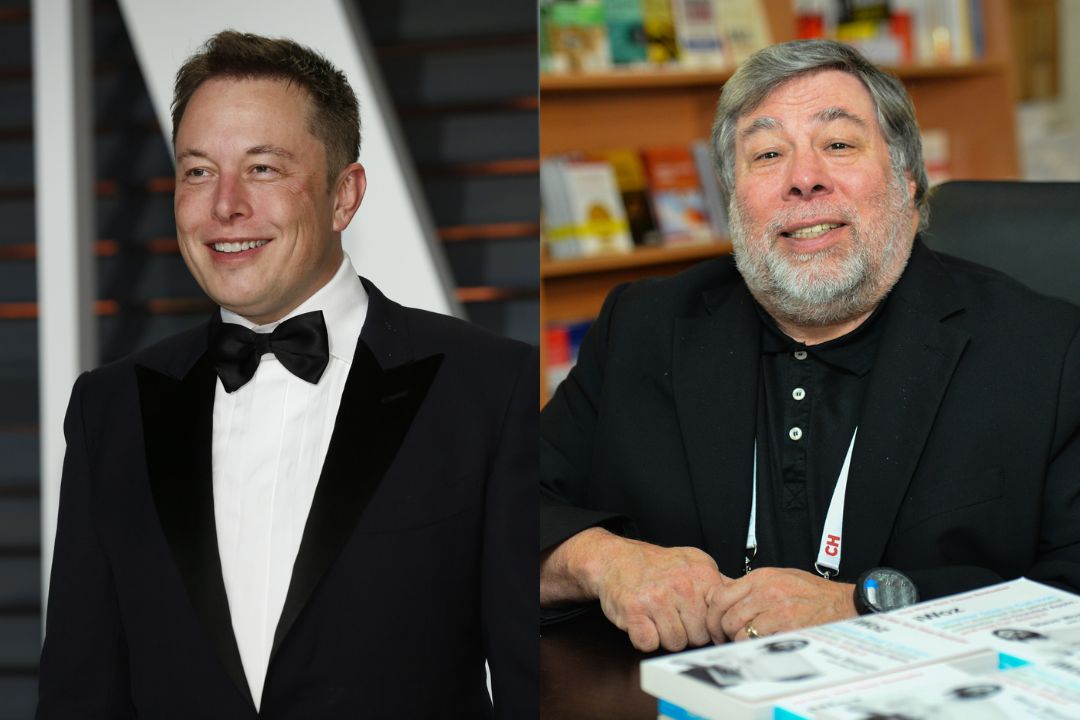 Hundreds of the biggest names in technology, including Tesla founder Elon Musk, Apple co-founder Steve Wozniak, and former presidential candidate Andrew Yang, have joined hands to back an open letter calling for a six-month pause on artificial intelligence experiments.

The letter, claiming that "contemporary AI systems are now becoming human-competitive at general tasks," asked for engineers across the globe to temporarily halt the training of powerful algorithms, as they could pose "profound risks to society and humanity."

According to CBS News, the Future of Life Institute, a collective that aims to "steer transformative technologies away from extreme, large-scale risks and towards benefiting life," previously penned in a 2015 note that it supported the development of AI, but cautioned against potential dangers.

As of the time of publication, 1,344 signatories have added their names to the growing list of supporters, though updates to the list of names have been paused so each one can be independently verified before being published.
Elon Musk and a number of other AI researchers have wrote a open letter to pause giant AI experiments

"We call on all AI labs to immediately pause for at least 6 months the training of AI systems more powerful than GPT-4" pic.twitter.com/kAe4mpbAfM

March 29, 2023

"Powerful AI systems should be developed only once we are confident that their effects will be positive and their risks will be manageable. This confidence must be well justified and increase with the magnitude of a system's potential effects," the letter wrote.

Coincidentally or not, as Time pointed out, the release of the note comes just a couple of weeks after OpenAI released its GPT-4 system to the public, with the authors of the letter calling for at least a six-month break on the training of more powerful systems.

However, the message was quick to clarify it was not suggesting to cease all development on AI in general, but a step back from "the dangerous race to ever-larger unpredictable black-box models with emergent capabilities."

"Humanity can enjoy a flourishing future with AI. Having succeeded in creating powerful AI systems, we can now enjoy an 'AI summer' in which we reap the rewards, engineer these systems for the clear benefit of all, and give society a chance to adapt," the letter concluded.
Over 1,000 people, including Elon Musk and AI experts, have signed an open letter calling for a six-month pause on advanced AI development. pic.twitter.com/AoUMZsHQCV

— Morning Brew ☕️ (@MorningBrew) March 29, 2023
[via CBS News and Time, cover image via Hutchinsphoto | Dreamstime.com and Viappy | Dreamstime.com]
Receive interesting stories like this one in your inbox
Also check out these recent news