Don't miss the latest stories
Share this
ChatGPT Gets A Face In Eerie App That Lets You Video Call Chatbot In Real-Time
By Mikelle Leow, 01 May 2023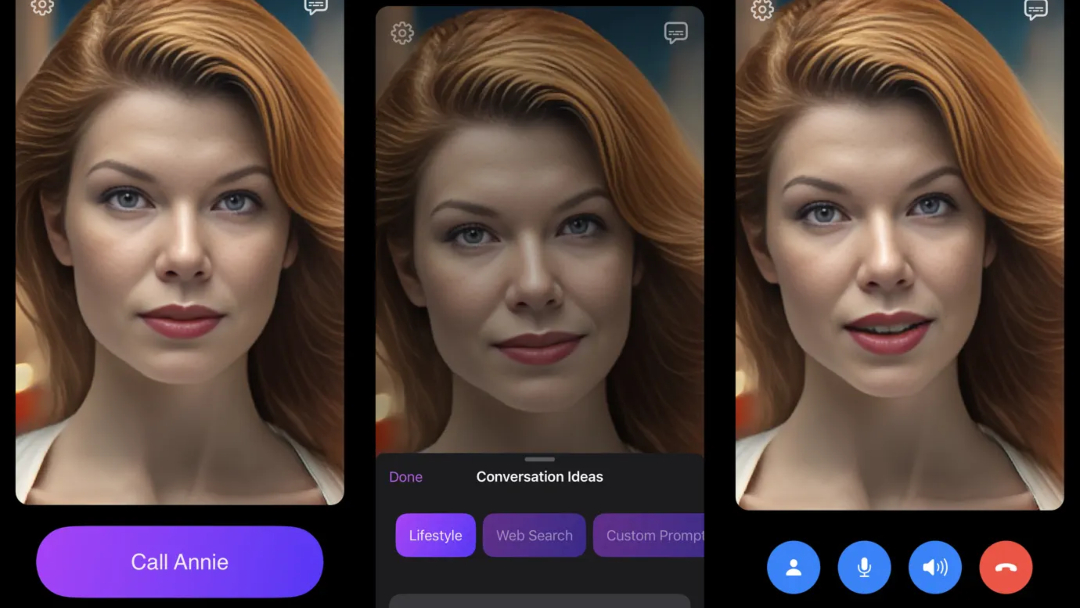 Pretty soon, speaking like a robot won't sound too much like an insult. Anyone who has experimented with ChatGPT would concur. Trained on countless lines of text, the language model has learned to converse fluidly without ever having to deal with the growing pains of a socially awkward human.
While futurists have dreamed up the perceived appearance of OpenAI's popular chatbot, ChatGPT has thus far only served as a faceless pen pal of sorts. Now, developers are finally putting a moving face to the name with a new, surreal app known as Call Annie.

In this app, ChatGPT is imagined as a CGI woman, once again compounding the stereotype that personal assistants have to be female. That aside, Call Annie lets you communicate with the quick-on-its-feet bot as though you were FaceTiming a friend.
The tool is free to use, but it's designed specially for iPhone 12 models and newer that are updated to the iOS 16 version because the text-to-image animation of Annie's face is powered by Apple's Neural Engine. Call Annie's creators, Animato.Ai, explain that Annie's face was generated on Midjourney, and is then animated in tandem with real-time speech.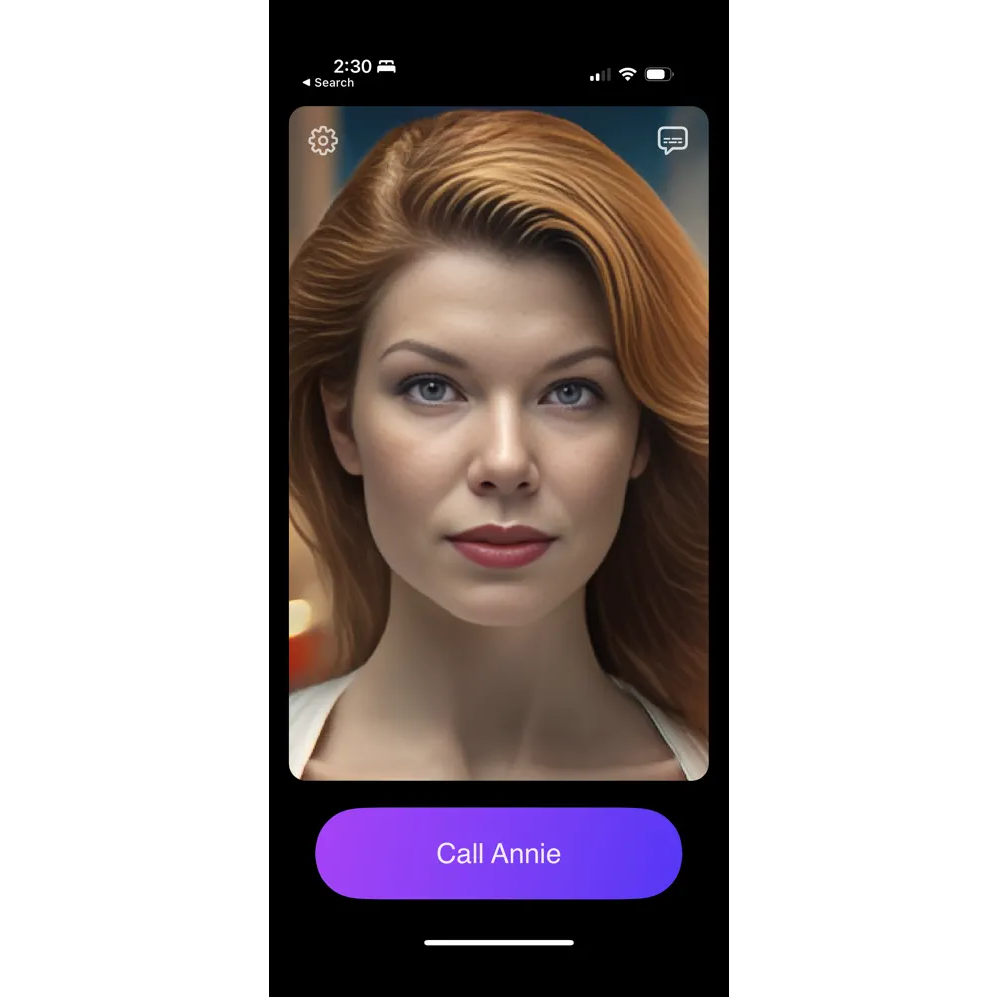 Users can also talk to Annie on macOS 13 computers built on Apple's M processors. The app does work on older iPhones too, but it will only deliver audio-only calls—you know, like in the good ol' days of chatting on the telephone.
Besides serving as a companion, Annie's inherited intelligence makes her a useful tutor who can teach you new things and verbalize web searches. "I can help you learn a new language, understand complex subjects, or improve your skills," the app explains. Annie's developers emphasize that no data shared with the bot will be sold to third parties, though concerned users can opt to delete their search history.

Animato.Ai says that if Annie's speech gets too long, you can interrupt the AI woman by declaring, "hold on."

Users who have spoken to Annie are appalled by how quick its responses are. Chris Frantz, the CEO of email-sending platform Loops, relates that the avatar has been "surprisingly human."
Not to be too much of an AI Doomer but I just had a FaceTime call with a near realtime ChatGPT-powered AI avatar and it was…surprisingly human.

Anyway, I recorded it.

This is the actual response speed, it's very fast.

(You can also hear me kind of lose it towards the end) pic.twitter.com/MF81nAo40Z

— Chris Frantz (@frantzfries) April 26, 2023
"You can also hear me kind of lose it towards the end," Frantz adds.

Entrepreneur Haroon Mokhtarzada chimes in: "If you hear this and think, yeah way too robotic, just know that this will sound perfect within a year."
If you're someone who prefers face-to-face conversations to texting and phone calls, you can now converse with ChatGPT with eye contact by installing the app on your iPhone here.
Meet Annie, your new best AI friend and super intelligent (kind of 😅) assistant.

Whether you're walking, driving, or just chilling at home, you can have a real-time video conversation with her from the CallAnnie app.

Download link on https://t.co/EIbZSzH2QX pic.twitter.com/6Uy2UYDqZd

— Jake Dahn (@jakedahn) April 26, 2023
[via Digital Trends and Neowin, images via Animato Inc / App Store]
Receive interesting stories like this one in your inbox
Also check out these recent news