Don't miss the latest stories
Share this
AR Camera App Uses Movements & Facial Expressions To Generate Music
By Nicole Rodrigues, 10 May 2023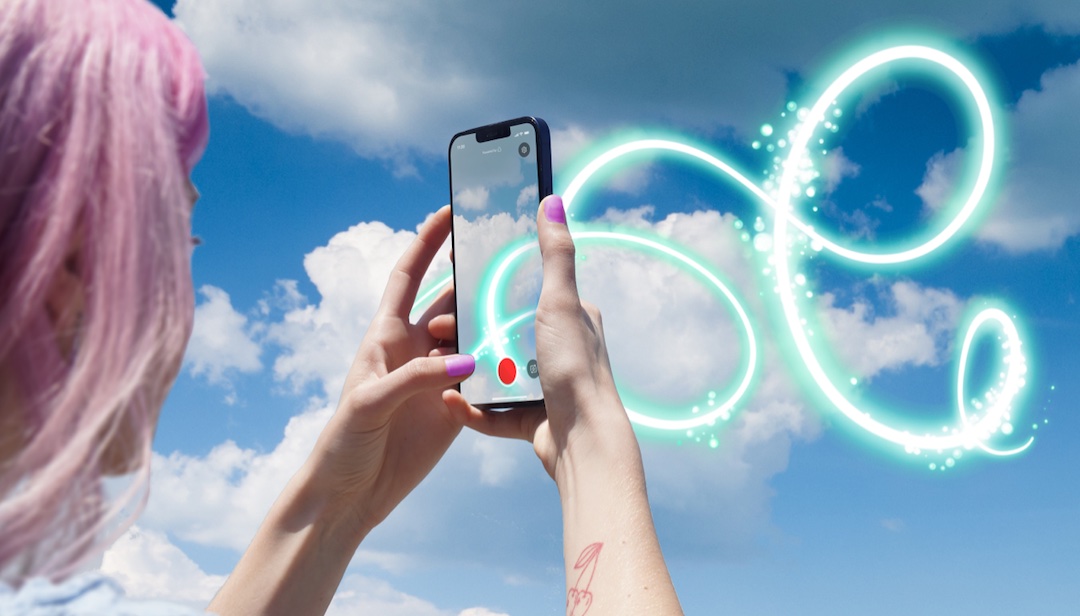 Music can often evoke an indescribable feeling inside that manifests in joy, dancing, and sometimes even just a smile on your face. Well, what if all of these movements and expressions could now be used to create the music itself?

Artiphon, the company behind the Orba handheld synth and MIDI controller, has just launched a new augmented-reality app, Minibeats. It allows users to transform their body movements and facial expressions into symphonic melodies.

You can simply wave your arms, smile, frown or even dance in front of the camera, and before you know it, you'll have a piece of music that perfectly matches your mood.

Artiphon's goal is to turn music-making into something that everyone can do. For example, its MIDI controller, Instrument 1, allows creators to strum guitar chords, tap out beats, and play the violin all through one device. In this instance, all you need is your mood and maybe a few dance steps, and you're on your way to creating your song.

The AR tech behind this uses the Snapchat CameraKit SDK. While the app is pretty intuitive, there are still tutorial videos to get people off their feet and grooving to the beat. In addition, the video captured of you will have special effects layered on top, and you can download it later to share with your friends or on your social media accounts.
Minibeats is now available for download on the iOS store.
Receive interesting stories like this one in your inbox
Also check out these recent news