Don't miss the latest stories
Share this
Volkswagen Installs 'Blind Spots' With Shocking Scenarios You Don't See Head-On
By Mikelle Leow, 17 May 2023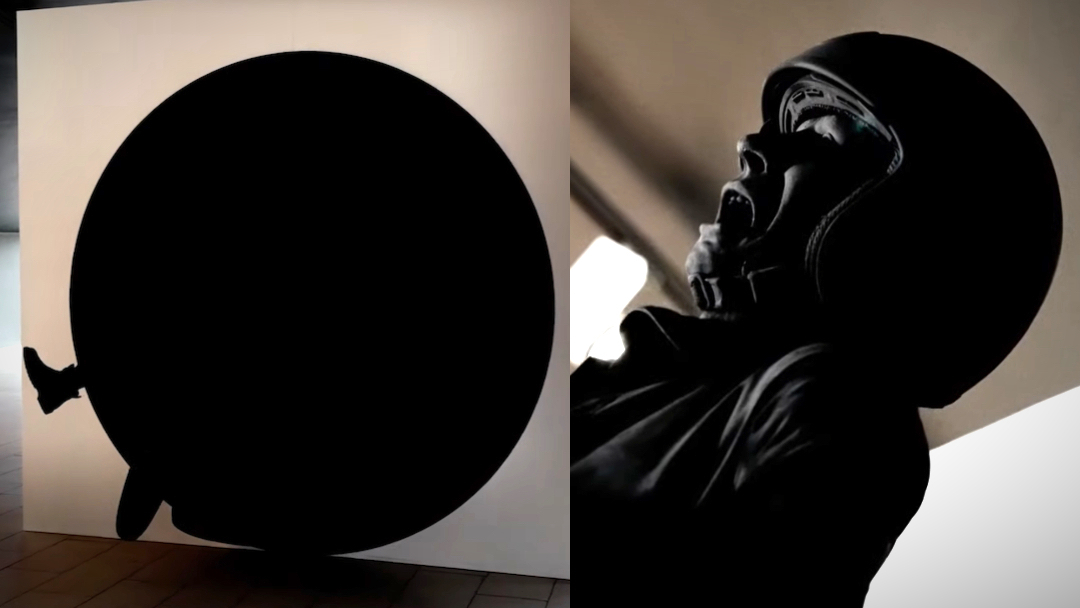 Most vehicle crashes are unforeseen, and for a lot of them, you literally don't see them coming.

With the month of May marking Motorcycle Awareness Month, Volkswagen is drawing attention to blind spots in South Africa, which is said to have one of the highest rates of road accidents and casualties in the world; the local government cites that about 40 people die from road crashes in South Africa each day, amounting to 14,000 deaths annually.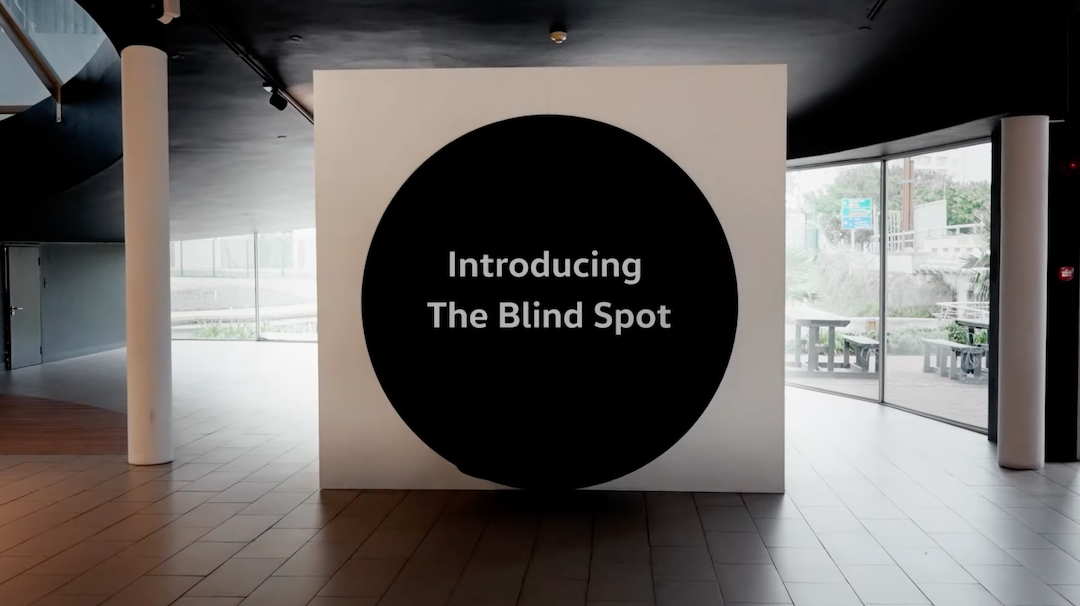 Volkswagen's driver safety technology, IQ.DRIVE, is equipped with a Blind Spot Monitor that detects less visible hazards by scanning the side and rear of a car. The feature's life-saving capabilities are conveyed in a series of optical-illusion installations as part of a campaign by advertising agency Ogilvy South Africa.

The automaker has commissioned a lineup of life-sized, inconspicuous "blind spots" that appear flat at face value, but reveal a lot more when you view them from the side. The displays were set up at Volkswagen dealerships and public areas, inviting people to take a gander—or miss them altogether.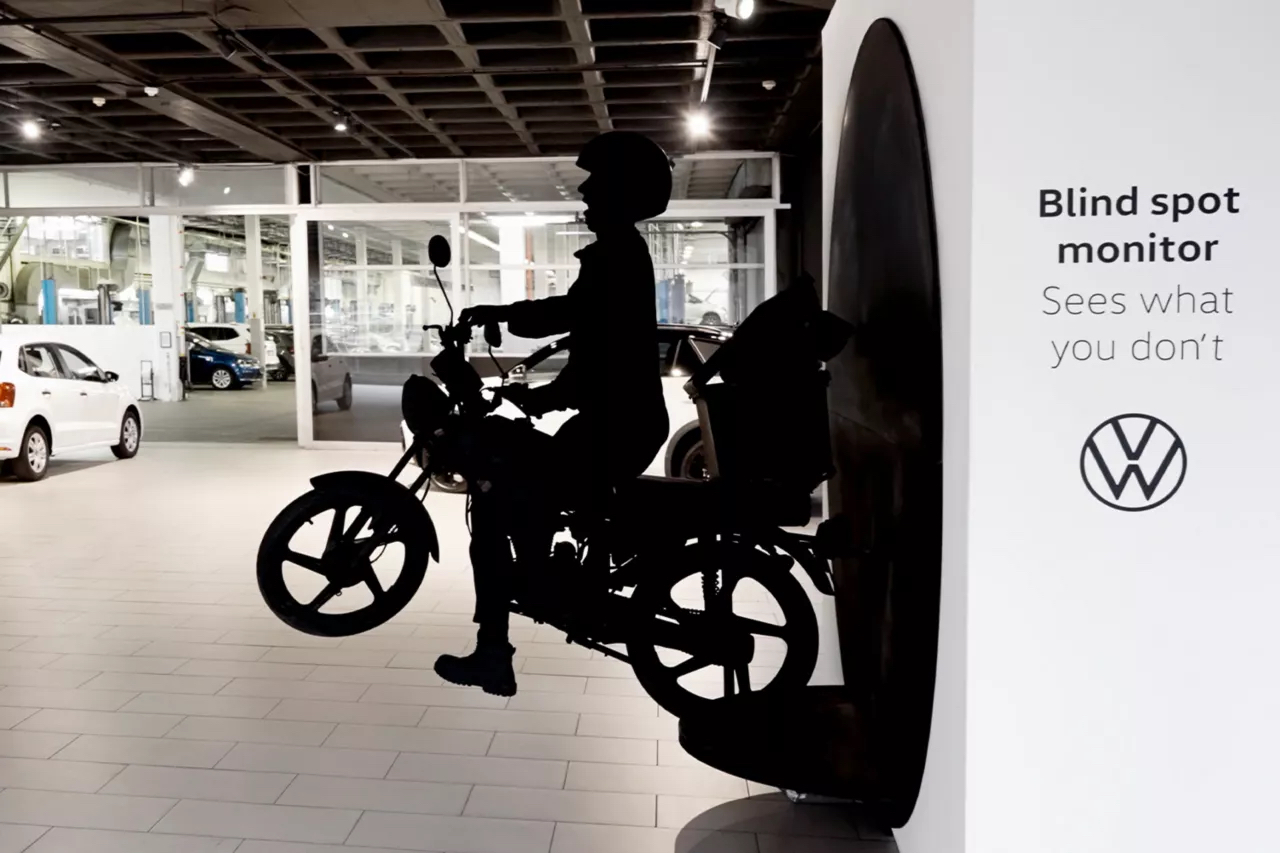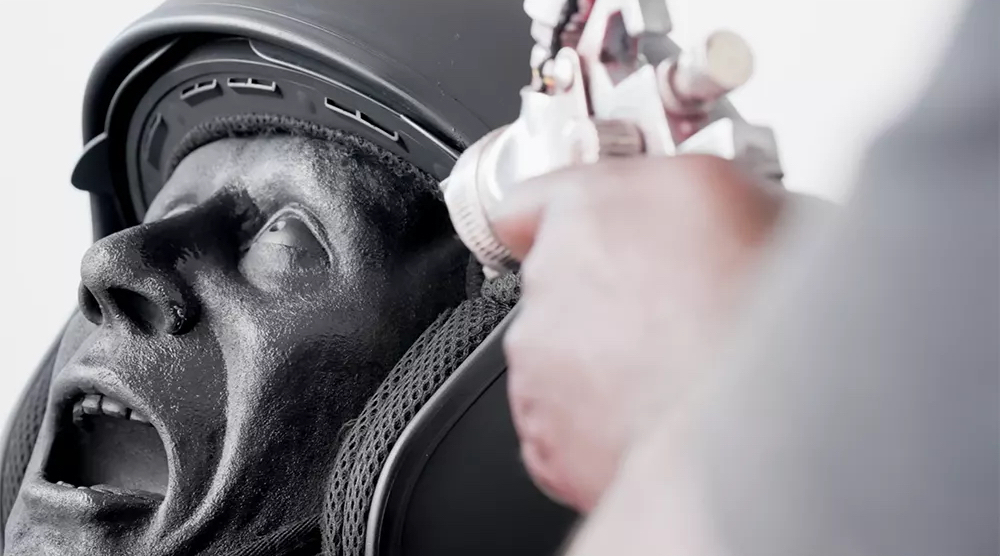 The sculptures, created with one of the darkest paints commercially available, are notably reminiscent of Anish Kapoor's Void works. Incidentally, this acrylic, called 'BLACK 3.0', was invented by an artist named Stuart Semple who has banned Kapoor from buying his paints. BLACK 3.0 absorbs up to 99% of visible light, and was developed partly out of spite after Kapoor secured exclusive rights to use Vantablack.
Bystanders can also navigate the Blind Spots through an augmented-reality filter on their smartphones, which shows them the true depth of the artworks.

Volkswagen explains that the campaign doesn't just bring its Blind Spot Monitoring feature to light, but it also reminds motorists to remain vigilant on the road.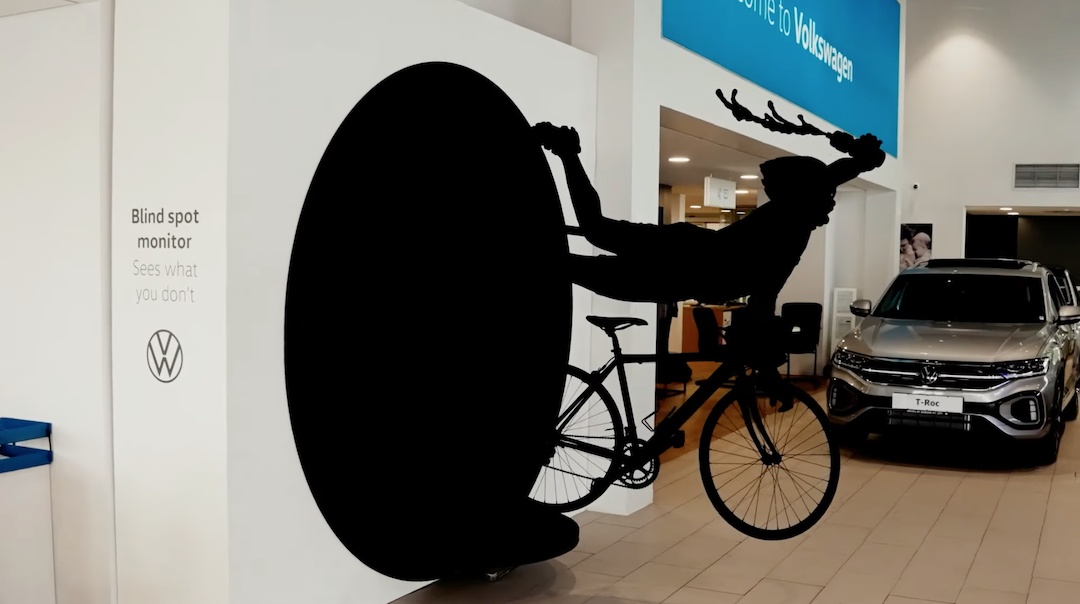 Interestingly, the stunt has been in the works for six years, according to Ogilvy South Africa creative director Alex Goldberg. "[In] 2017, we came up with the idea. 2021, we created the first prototype in lockdown," he explains in a LinkedIn post. And finally, in 2023, "all the pieces came together."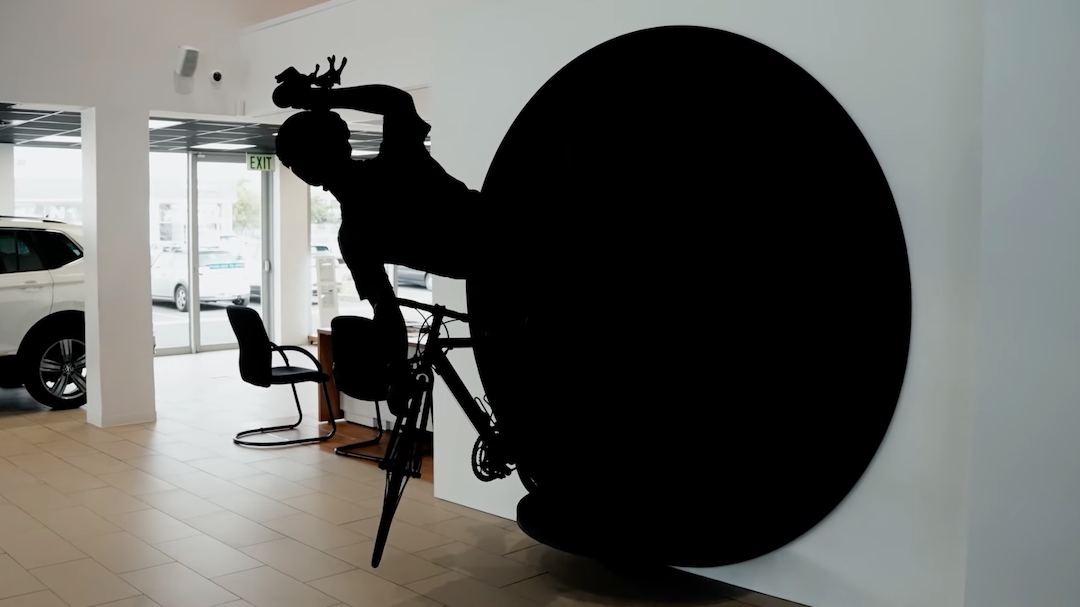 The creative climate has seen immense change since then. "In the age of AI art and CGI, these installations were crafted by the hands of passionate humans," Goldberg emphasizes. "Conceptualized, sketched, sculpted, painted, built, and installed by people."
Volkswagen notes that The Blind Spot is just the first of a string of safety awareness PSAs it plans to roll out in South Africa.

[via Volkswagen South Africa, Alex Goldberg, Media Update, video and images via Volkswagen South Africa]
Receive interesting stories like this one in your inbox
Also check out these recent news