Don't miss the latest stories
Share this
Jeff Koons Shares The Arduous Process Behind His Deceptively Simple Artworks
By Mikelle Leow, 22 May 2023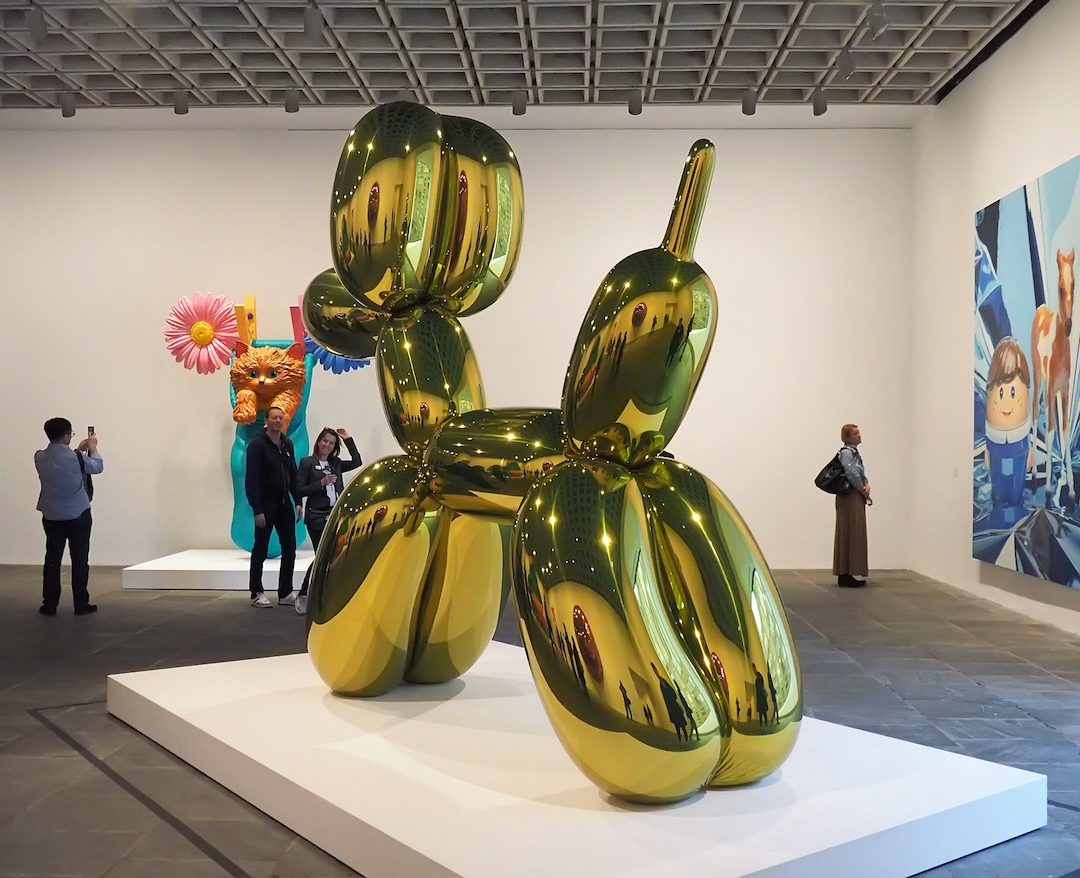 At first sight of a Jeff Koons sculpture, many would balk at its seeming ordinariness.

These simple-looking artworks, however, can take years or even decades to complete. During a segment on 60 Minutes, the American icon, who held the title of the most expensive living artist for some time, took Anderson Cooper behind the scenes to share more about his craft and the surprising hours poured into it.

Koons might be most famed for his assortment of Balloon Dog works, but there was a time when he had no idea how to sculpt an actual balloon dog. He referred to a book, followed its instructions, and created 50 inflatable dogs to make a mold.
The artist also had new machines specially built to bring his 10-foot-tall stainless steel Balloon Dogs to life. A version at the Broad Museum in Los Angeles, which holds the largest Jeff Koons collection, took him six years to make.

Koons had expected the construction of the Balloon Dog to cost him US$300,000, but he ended up coughing up about US$1.6 million.

Rabbit, which previously claimed the auction record for priciest work by a living artist when it sold for US$91 million in 2019, is another deceptively ordinary piece. However, it weighs 150 pounds, whereas its polished stainless steel is meant to create a reflection of the viewer's inner self and experiences.

A rabbit, as Koons explained, can mean a multitude of things to anyone, like Easter and even the Playboy Bunny. "The viewer finishes a work of art," he described, adding that it's the observer's feelings and experiences that define a piece of art.

It's become clear that Koons is moved by simple things and channels them into his rather complex works. Specifically, he taps into his memories to rekindle the wonderment that comes with some of these objects.

Take, for example, this ballerina sculpture, which is a giant version of a porcelain piece he had purchased online for US$150. Going even further back, it represents his memory of his grandparent's porcelain figurines, which inspired him to start collecting his own.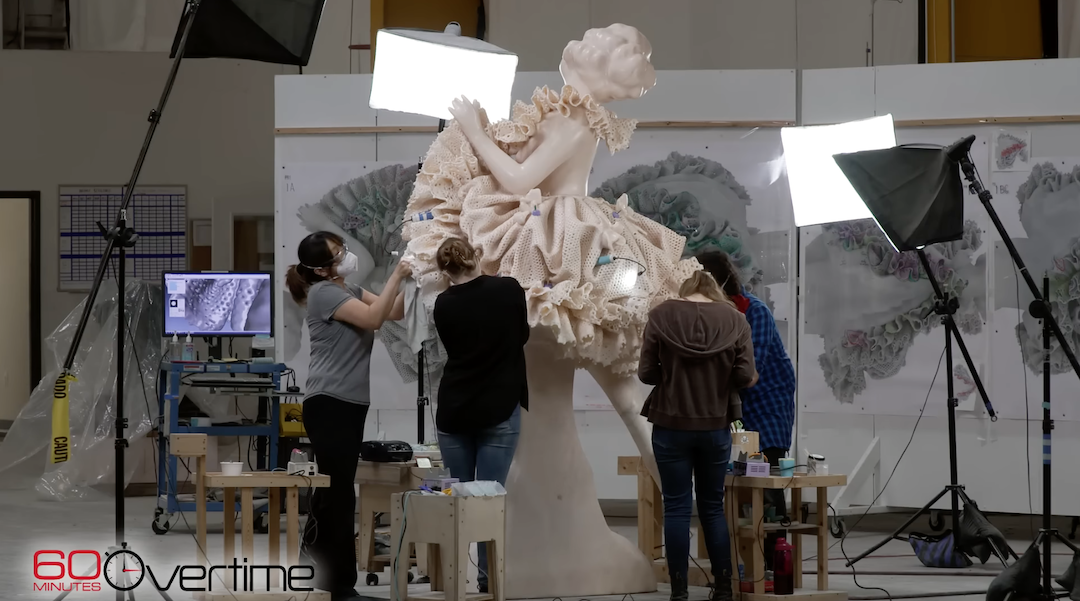 Koons used CAT scan equipment to digitally map out every facet of the figurine, a process that took a decade. He also enlisted MIT scientists to convert those details into steps for machines to create the full-sized artwork.

The carving process itself took another seven years, according to the video.

Separately, Koons spent two decades deliberating on how to craft this Play-Doh mass from aluminum.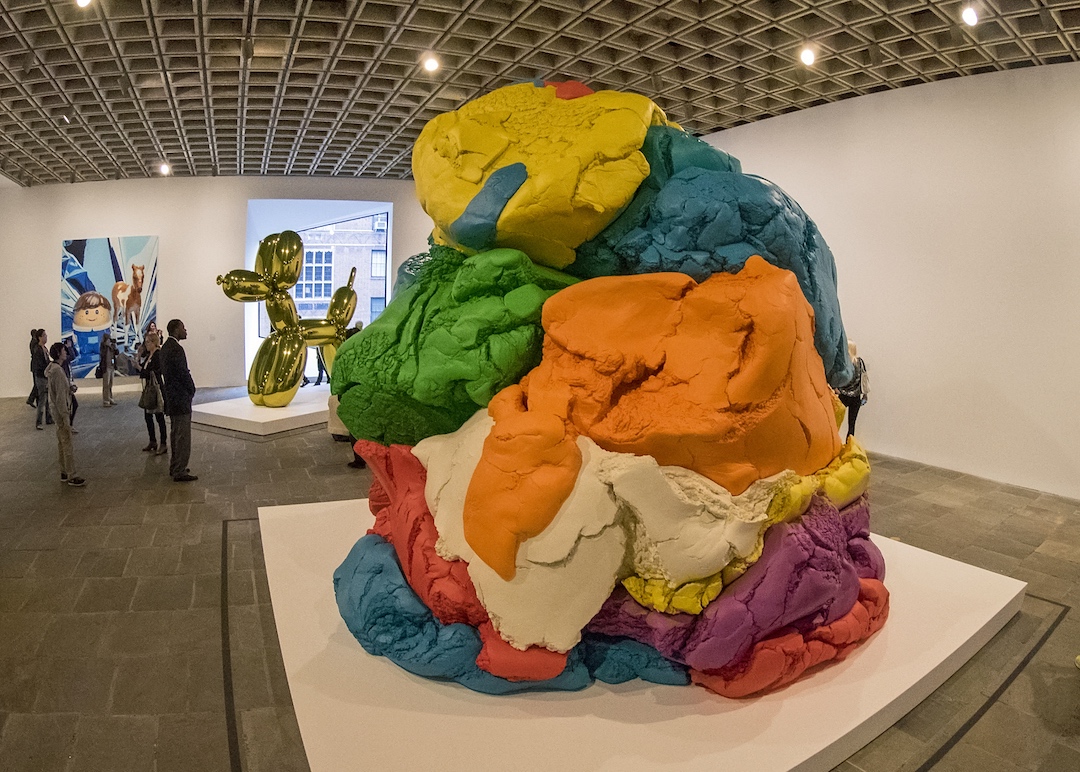 As for this 40-foot installation of a puppy, it's made up of 60,000 flowers.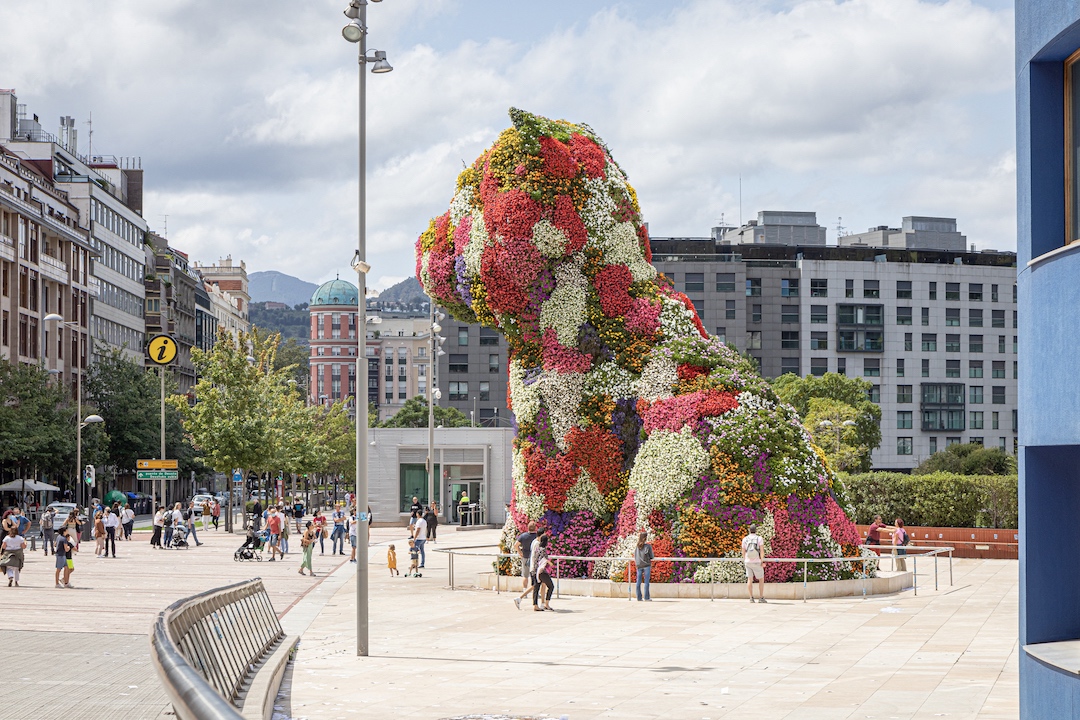 "Art can be anything. I mean, it really can be," Koons revealed. "My personal experience of art is that you just don't have to bring anything to it other than yourself."

You can watch the full segment here on CBS News.
[via CBS News and 60 Minutes, images via various sources]
Receive interesting stories like this one in your inbox
Also check out these recent news