Don't miss the latest stories
Share this
Watch A Health Food Branding Expert Redesign Popular Snacks To Look Nutritious
By Mikelle Leow, 23 May 2023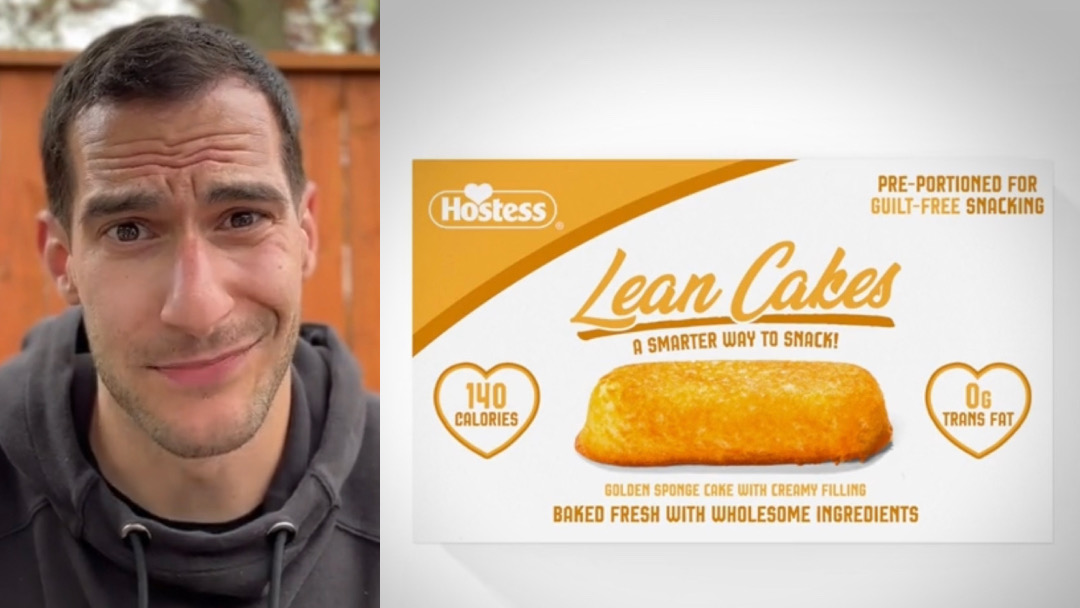 Can't stop reaching for the potato chips? If you're arguing with that inner voice that's bellowing for you to practice portion control, you might find yourself justifying that these are vegan, all natural, and cholesterol-free.

It comes as no surprise that some food marketers have been using similar tactics to assuage eaters that certain snacks are "cleaner" than they really are. To illustrate how convincing some of these labels might be, Matt Rosenman of Cheat Day Design rebrands popular snacks and soft drinks to look like health foods in an entertaining TikTok series that has racked up millions of views.

The conceptual redesigns cover favorites like Doritos, Coca-Cola, Twinkies, Reese's Cups, and Honey Buns.
While the reimagined packaging features some rather questionable buzzwords, it's worth pointing out that none of these claims are lies. They're just different names for things like corn syrup and palm oil, all wrapped up in a bow.

Take, for example, the "healthier" Coca-Cola design, which sees Rosenman rename the beverage as 'Thrive Sparkling Cola' for a light and upmarket feel. The soda is touted as "all-natural" because the high fructose corn syrup in the cola can be labeled as natural sugar, as per the Food and Drug Administration's guidelines.
Rosenman, a branding expert in health foods, markets the newly-disguised Coca-Cola as 100% plant-based with a posh 'Caramel Gold Bliss' flavor.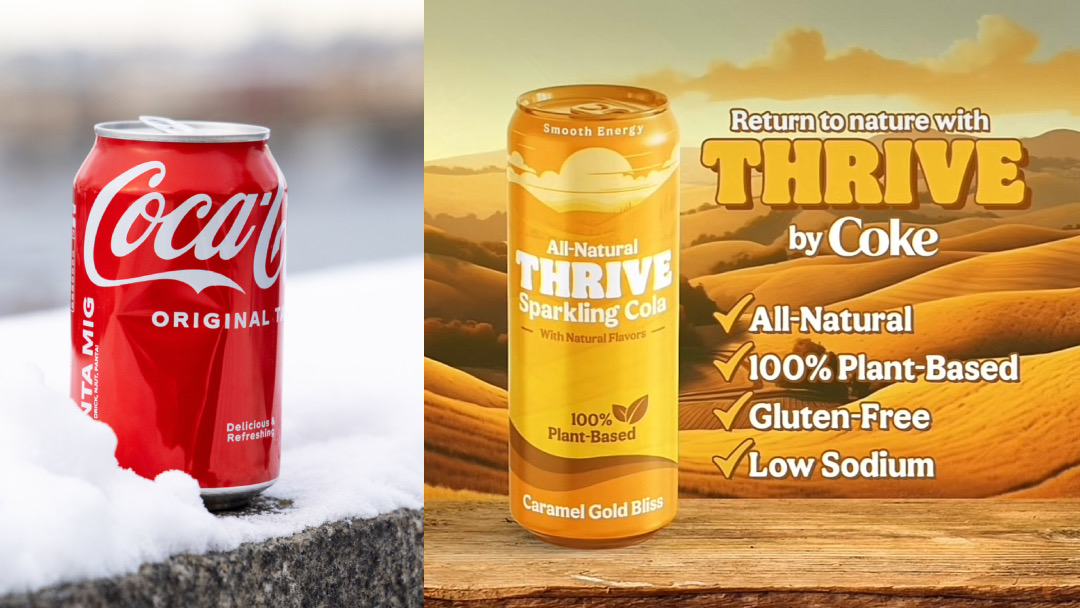 Rosenman has also repackaged Nutella as a "premium hazelnut spread" in a gold jar called 'Simply Hazelnut' and highlighted the use of "100% Earth-friendly cocoa" that is Rainforest Alliance-certified.
Simply Hazelnut—and, by extension, Nutella—is gluten-free, and it has no preservatives, coloring, or cholesterol. Not to mention, the spread is vegetarian too.
Oreos, on the other hand, have been rebranded as "plant-based," given that there's no dairy in the classic chocolate sandwich cookies. The wafers are bundled in a white wrapper mimicking the design used for the gluten-free version, but with a nature-themed background to convey the snack being actually plant-based.

Rosenman, who was previously a personal trainer and has a bachelor's degree in Health Behavioral Sciences, first started his website, Cheat Day Design, as a web design portfolio for businesses in the fitness sector. These days, he uses the blog to teach people how to maintain a healthy relationship with food.

"I love all food, and I don't believe we should ever restrict ourselves by eliminating any food that we love," he writes on his website. "Unfortunately, we're taught that certain foods are good for us and others are bad, so we quickly learn to avoid specific foods." To help others adopt wholesome eating habits that are also sustainable, Rosenman shares healthy spins of beloved classic recipes.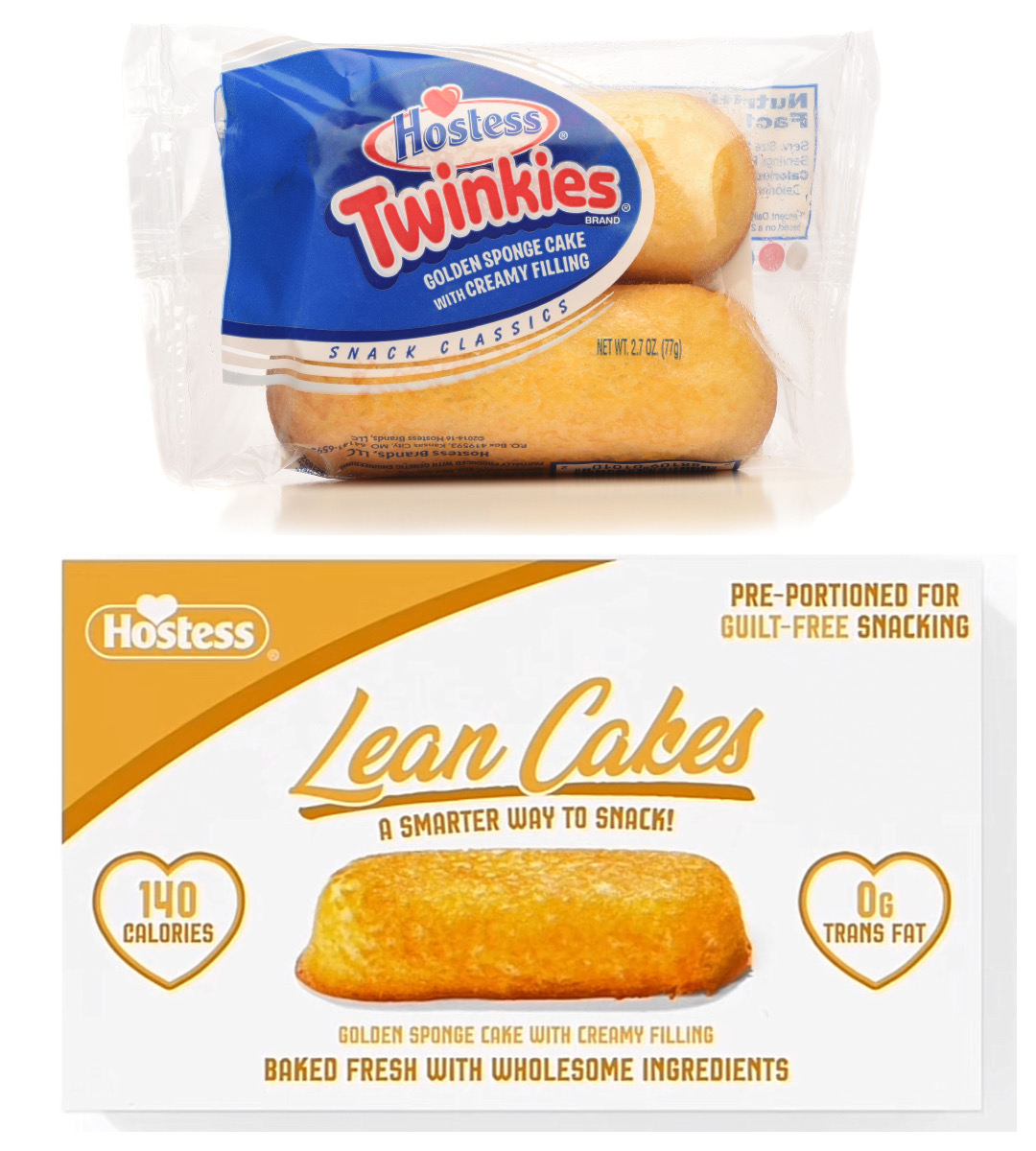 You can view more of Matt Rosenman's experimental food rebrands on his TikTok profile. For bite-sized insights on keeping healthy without sacrificing enjoyment, check out his website and Instagram.
"Healthy" Sour Patch Kids
"Healthy" Doritos
"Healthy" Honey Buns
"Healthy" Twinkies
"Healthy" Cosmic Brownies
@mattrosenman

Replying to @reginebecrl The cosmic cleanse you didn't know you needed. I couldnt fit an entire disclaimer on the packaging for a mockup but here's what we could say: "The statements made on this packaging are based on the presence of cocoa in the product, which is known to have potential benefits related to its anti-inflammatory and digestive health properties. However, the efficacy of these claims has not been scientifically proven and may vary among individuals." Heakth is fun, huh? #rebranding #foodlabels #healthfood #cosmicbrownies

♬ original sound - Matt Rosenman
"Healthy" Oreos
[via Matt Rosenman / Cheat Day Design and featured with permission, images via various sources]
Receive interesting stories like this one in your inbox
Also check out these recent news