Don't miss the latest stories
Share this
This McDonald's Just Renovated To Go Back In Time To The 90s
By Mikelle Leow, 31 May 2023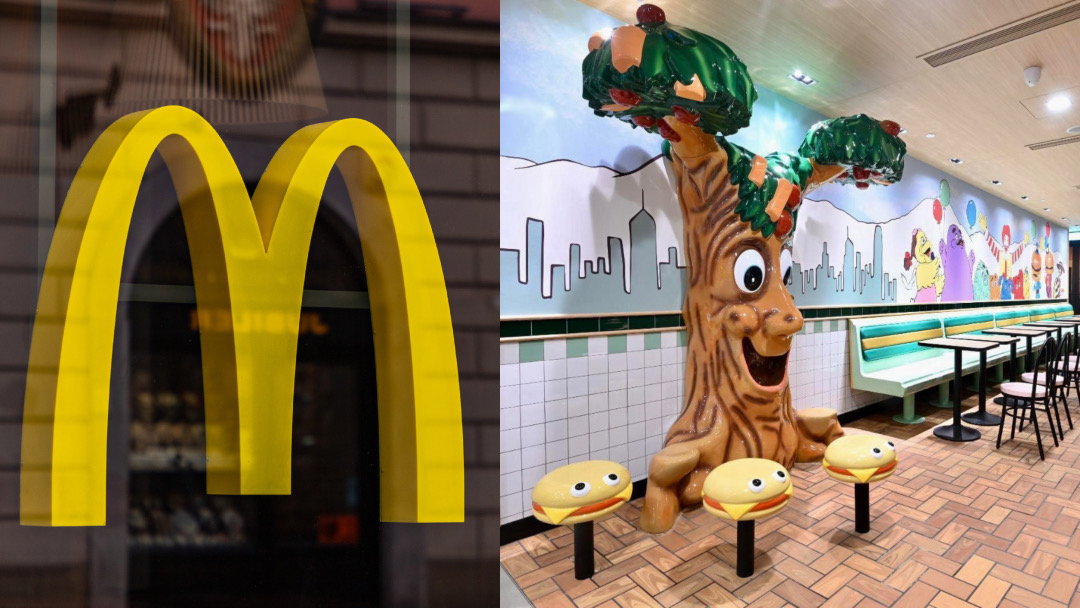 These Golden Arches are sticking out in memory lane, and diners are lovin' it.

The McDonald's restaurant in Hong Kong's Shek Wai Kok Village is the last standing restaurant in the city that still has its Ronald McDonald statue. So, when all the shops in its mall were due for a complete renovation, the joint wondered, why not embrace its charm and go full nostalgia mode?

When the newly-refurbished location reopened on Tuesday, diners were relieved to learn that it decided to keep the mascot. Ronald McDonald—or "Uncle McDonald," as the character is endearingly addressed as in Hong Kong and China—is still seated on a bench and waving at patrons.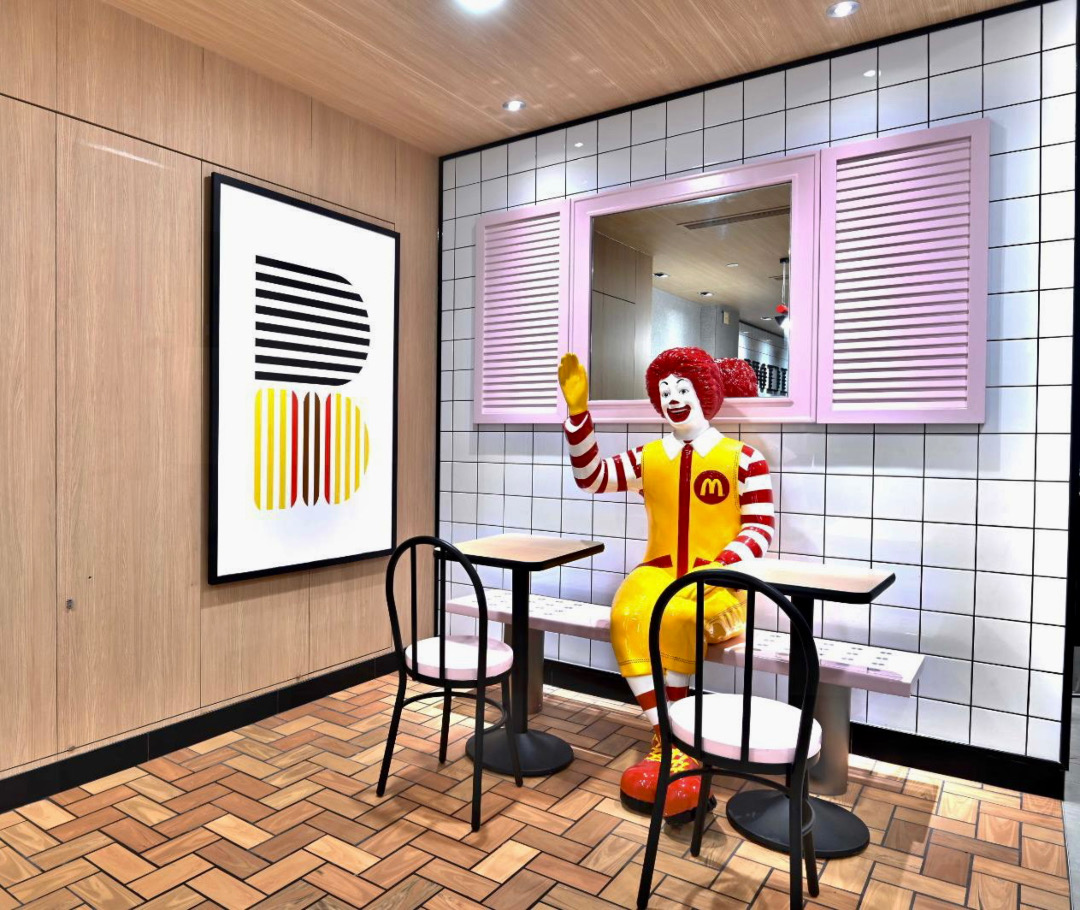 What came as a surprise was how this McDonald's didn't just preserve its heritage but also returned looking older than it did before its overhaul, albeit in the best way possible. The new concept now sports a retro design rooted in the 1990s, with colorful motifs from the long-retired McDonaldland strewn all over.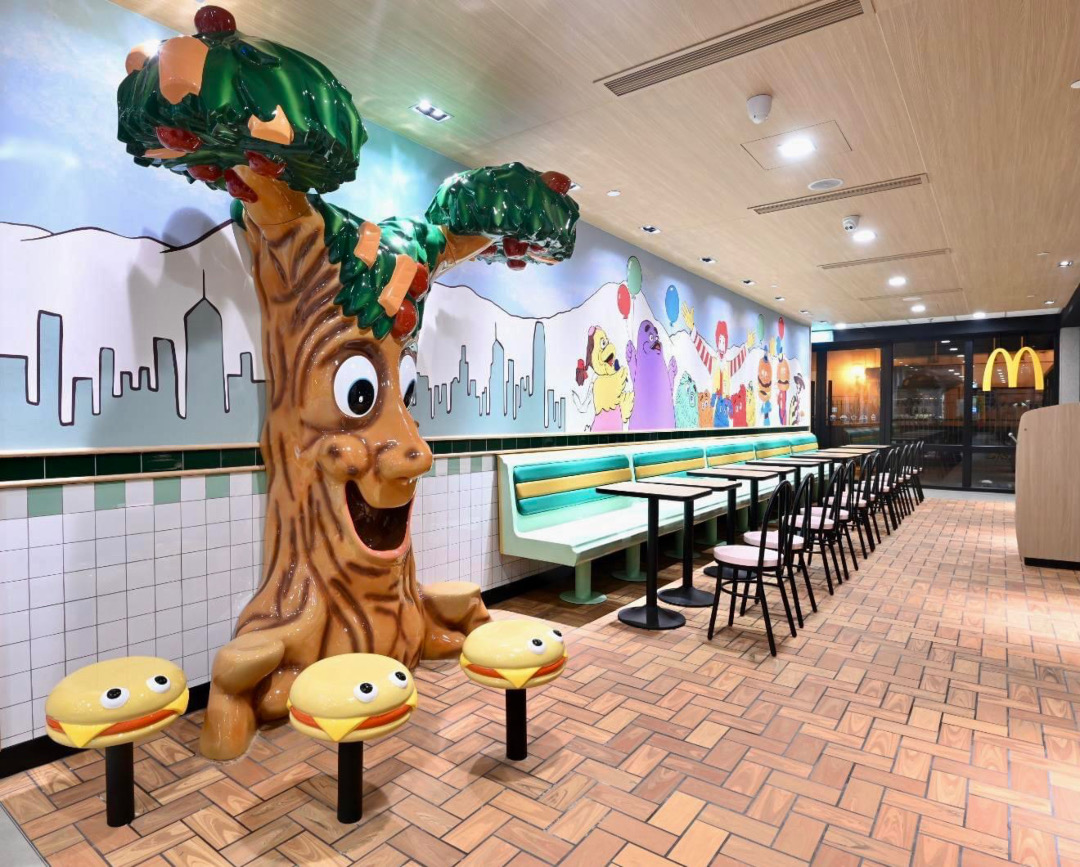 The new location revives classic characters like the Apple Pie Tree, who leans against a large mural portraying icons like Ronald McDonald, Birdie the Early Bird, the Hamburglar, and Grimace.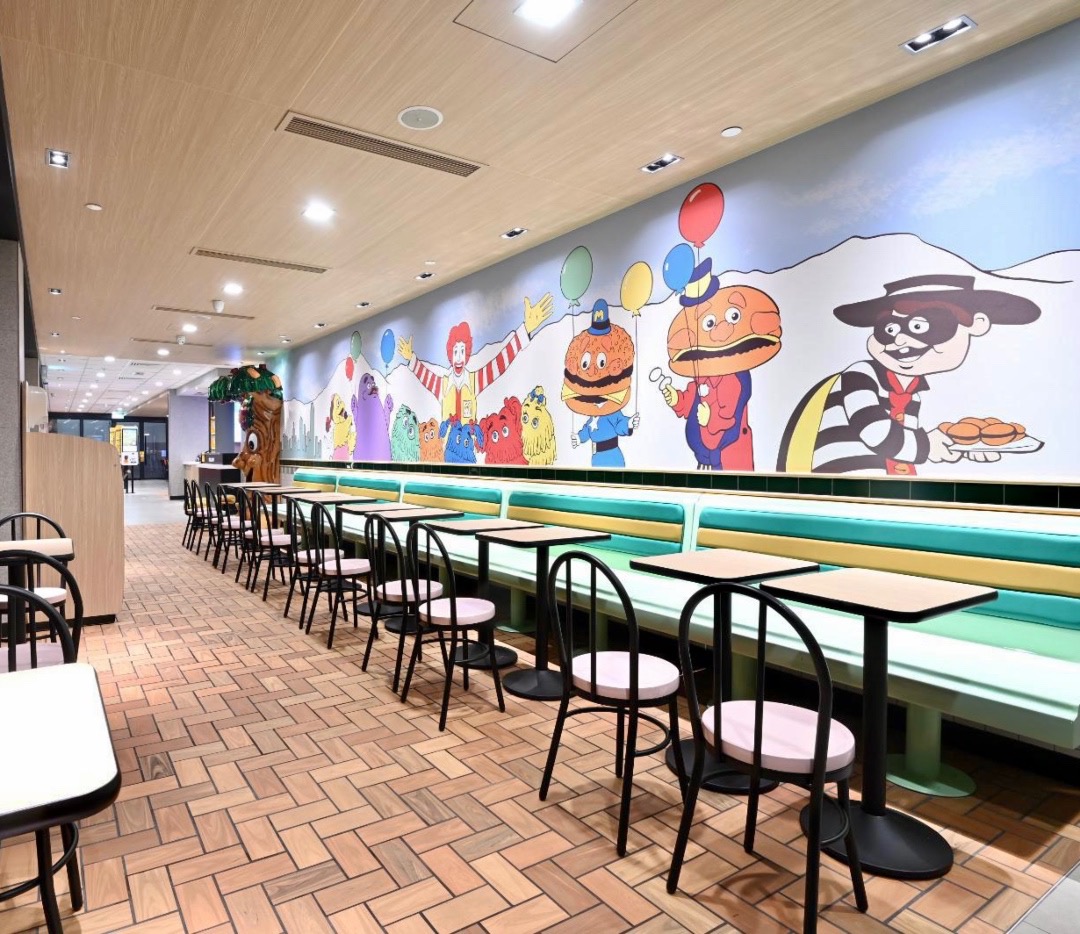 The tree, standing on old-timey wooden flooring, is also surrounded by ornamental hamburger stools. Although customers may wish there were more themed seats, the branch is still appeasing cravings for something old and borrowed with the usable pastel furniture that's a blast from the past.
McDonald's in Shek Wai Kok reopened today after a retro refurbishment.

(📸: HK01)https://t.co/YaovKfdknn pic.twitter.com/VefEYBZK8j

— Aaron Busch (@tripperhead) May 30, 2023
The 90s look, however, only takes up a part of the restaurant. You'll remember you're in the present when standing from the other sections, where you'll find digital order kiosks and the usual "blanded" tables and chairs.

All told, the revamp astonishingly subverts the minimalist interiors that fast-food chains have come to adopt.
Back in the day, to catch the eyes of motorists riding down their locations at highways, brands utilized architecture to turn heads and help form their identities, which would also define their other stores.
Over time, the "kitschy" look fell out of favor as food businesses prioritized efficiency to keep up with the growing demand.

Unfortunately, the menu here won't borrow the same prices from the past. Regardless, fans are praising the redesign and noting how it brings back childhood memories.
"This is what McDonald's should look like," says one person.
[via HK01 and McDonald's Hong Kong, images via various sources]
Receive interesting stories like this one in your inbox
Also check out these recent news