Don't miss the latest stories
Share this
A Digital 'Time Capsule' Of Human Art, Film & Culture Is Headed To The Moon
By Alexa Heah, 31 Jul 2023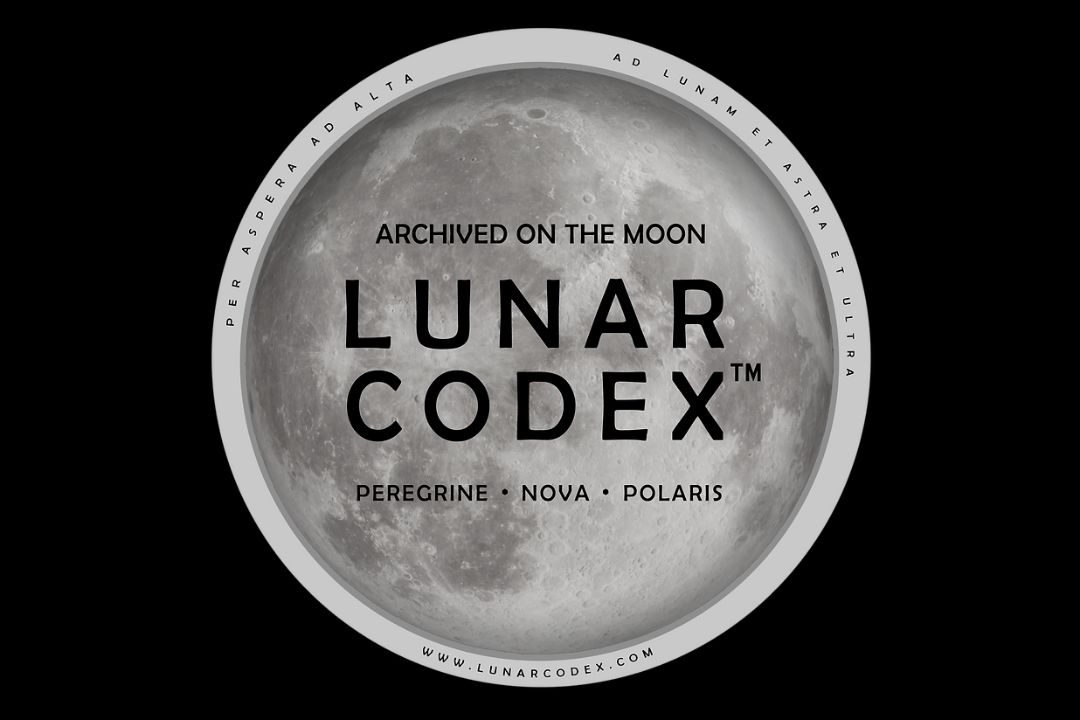 Soon, a multimedia archive of contemporary art, poetry, books, and other forms of culture will be headed to space. Dubbed the Lunar Codex, this "time capsule" of humanity is part of a permanent installation that will be carried by a series of unmanned rockets to the lunar surface.

According to the New York Times, the digital collection will comprise art pieces, poems, magazines, music, films, podcasts, and books. In total, it will include the works of 30,000 artists, authors, filmmakers, and creators from 157 countries.
The #LunarCodex just secured permission to archive an art piece from Mongolia in the Polaris time capsule - slated for the @astrobotic Griffin / @NASA VIPER mission - bringing our total representation of countries and territories from around the globe to 157.

Excelsior! pic.twitter.com/bKvy26Xd80

— Samuel Peralta (@Semaphore) June 29, 2023

The project, which was started by Canadian physicist Samuel Peralta, began by seeking out creatives who were up to offer archival permissions for free inclusions of their works. Each of these pieces must have been featured in a prior exhibition, catalog, or anthology.

Internally, the Lunar Codex is divided into four separate time capsules, all of which contain materials held on digital memory cards. Impressively, the analog storage device can store up to 150,000 laser-etched microscopic pages of text or images on an 8.5-by-11-inch sheet.
The #LunarCodex also includes a digital copy of "#NewAmericanGothic," a 2019 painting by #AyanaRoss, who won the 2021 #BennettPrize for #WomenArtists https://t.co/m8wdARVR2t pic.twitter.com/oKzhnzlQGI

— ... to the edge (@TiknisArts) July 29, 2023

First, 'the Orion Collection' is related to NASA's first Artemis mission, which has already orbited the moon and returned to Earth, while 'the Peregrine Collection' will soon join Astrobotic's Peregrine mission, which will land in the Sinus Viscositatis region.

In addition, 'the Nova Collection' will be attached to the NASA CLPS-2 Mission and situate itself in the region of the Lunar South Pole. Last but not least, 'the Polaris Collection' will travel with an Astrobotic Griffin/NASA VIPER mission, targeting the Nobile Carter at the Lunar South Pole.
So excited to share that my art will be heading to the MOON!!
Learn more about this project here: https://t.co/sNIYlTXCH6 #art #Artist #lunarcodex pic.twitter.com/J1Nk1rWPqJ

April 12, 2022

"Some have called the Lunar Codex a 'time machine to the future.' Others have called it the 'ultimate anthology' and referred to it as a 'museum on the moon,'" the project's website explained.

"At its essence, the Lunar Codex is a set of time capsules, a message-in-a-bottle to future generations," it concluded.
we have traveled,
(zipline of space)
conquered perhaps

observed, documented, but
not lived like we live this earth

From my poem "ringed winged" for #LunarCodex, set to head to the moon via @SpaceX Falcon 9 / @Int_Machines Nova-C Lander – #NationalPoetryMonth pic.twitter.com/NhsnN4eMRS

— Mazzy Sleep (@MazzySleep) April 26, 2023

As per Peralta, this creative endeavor encompasses many "firsts." It is said to be the first project to place contemporary film and music on La Luna, as well as the first to contain work from disabled artists.

Plus, it may also be the pioneer mission to include the work of artisans in a variety of mediums, inked tattoo work, digital art, spray-painted art, and poetry from a human-artificial intelligence (AI) collaboration.
"Pain or Relief" 2019, Oil on Aluminium Panel size 61cm x 46cm. Painted over a timeframe of around 3 months using only Titanium White and Ivory Black oil paints. It's heading to @Sothebys NY for the @ArtRenewalCtr 16th ARC Salon. It will also be sent to the moon #lunarcodex pic.twitter.com/xQm4dV9bwk

— Michael Sheldon (@MSheldonArt) April 14, 2023

"Our hope is that future travelers who find these time capsules will discover some of the richness of our world today. It speaks to the idea that, despite wars and pandemics and climate upheaval, humankind found time to dream, time to create art," Peralta remarked.
May the fourth be with you - we have a launch date!
May 4th, 2023 is the first opportunity for @astrobotic Peregrine Mission One to head to the Moon, launching aboard @ulalaunch's Vulcan Centaur!#LunarCodex pic.twitter.com/Tlf1g9yimg

— Samuel Peralta (@Semaphore) February 24, 2023
[via ARTnews and New York Times, cover image via Lunar Codex]
Receive interesting stories like this one in your inbox
Also check out these recent news