Don't miss the latest stories
Share this
LEGO's Life-Size Insect Collection Will Be The Only Bugs You Want In Your Home
By Mikelle Leow, 16 Aug 2023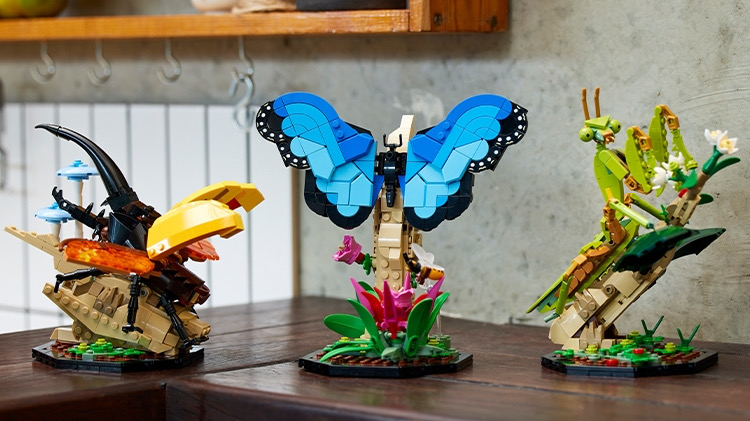 Image via LEGO

LEGO's invigorating new set will likely give nature lovers butterflies.

Intricately drawn from winged and six-legged friends, LEGO Ideas' The Insect Collection captures nature's wonders from around the world—without hurting a fly, of course—and places them in your home. The 1,111-piece build brings to life "three big friends and two smaller hidden ones," including the Blue Morpho butterfly, the Hercules beetle, and the Chinese Mantis. To take more of the great outdoors inside, the toymaker has crafted an accompanying Green Noise playlist using bricks.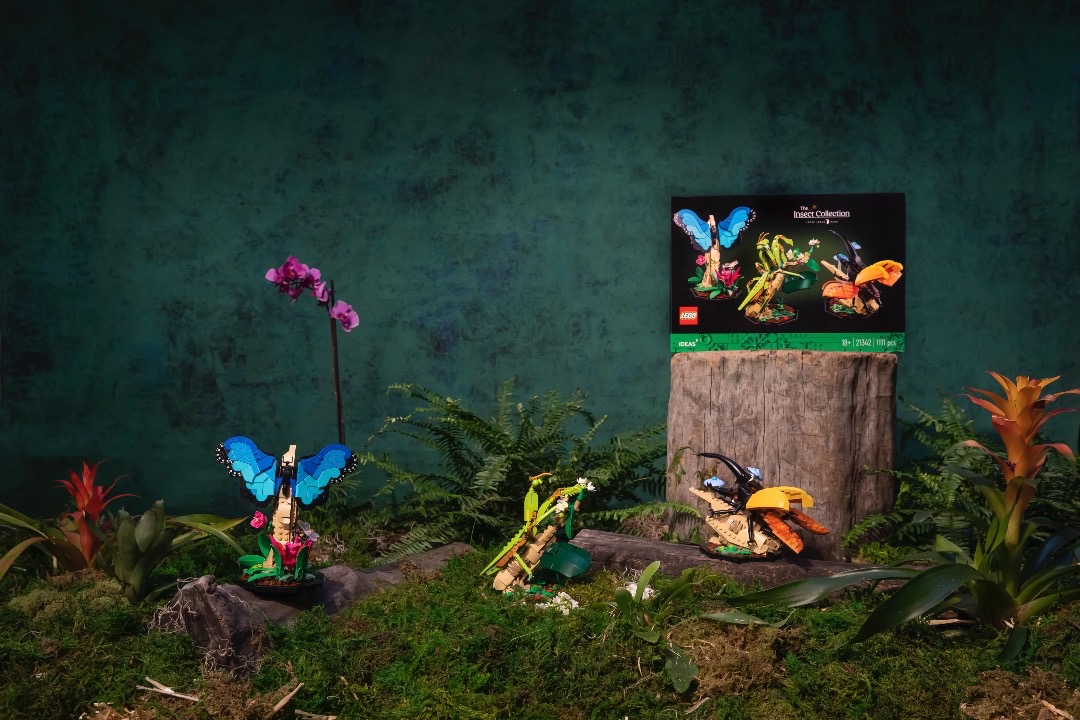 Image via LEGO

The Insect Collection marks 50 incredible sets that have joined the LEGO Ideas selection, which is made up of thoroughly thought-up fan concepts that have metamorphosed into reality. It took wing after its original designer, José María Pérez Suero, raked in over 10,000 votes for his model.
Each insect replica is close to life-size and presented in the creature's natural habitat.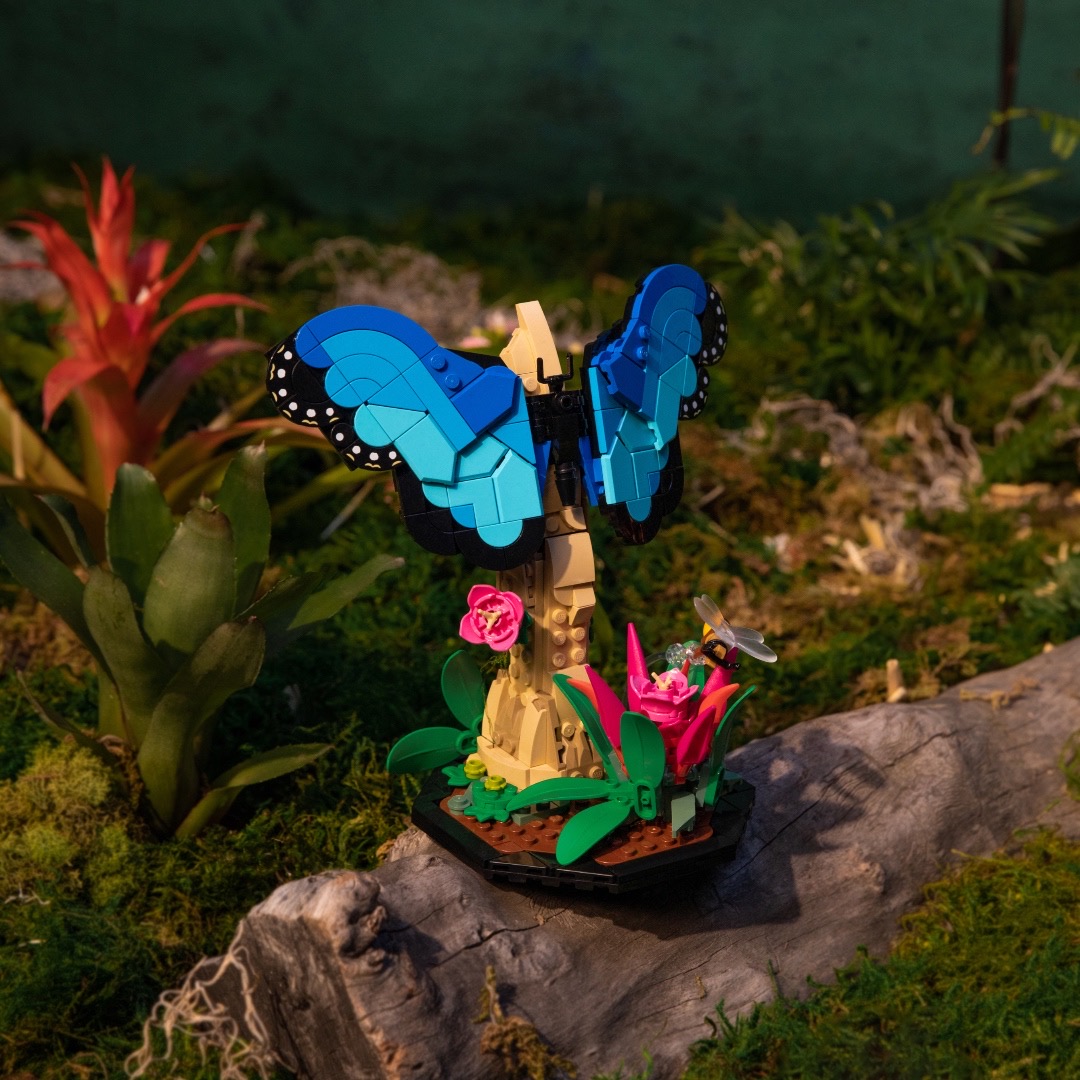 Image via LEGO

The Blue Morpho butterfly, with its blue gradients and white specks, is depicted in a part of the Amazon Rainforest, where a little honey bee also calls its home.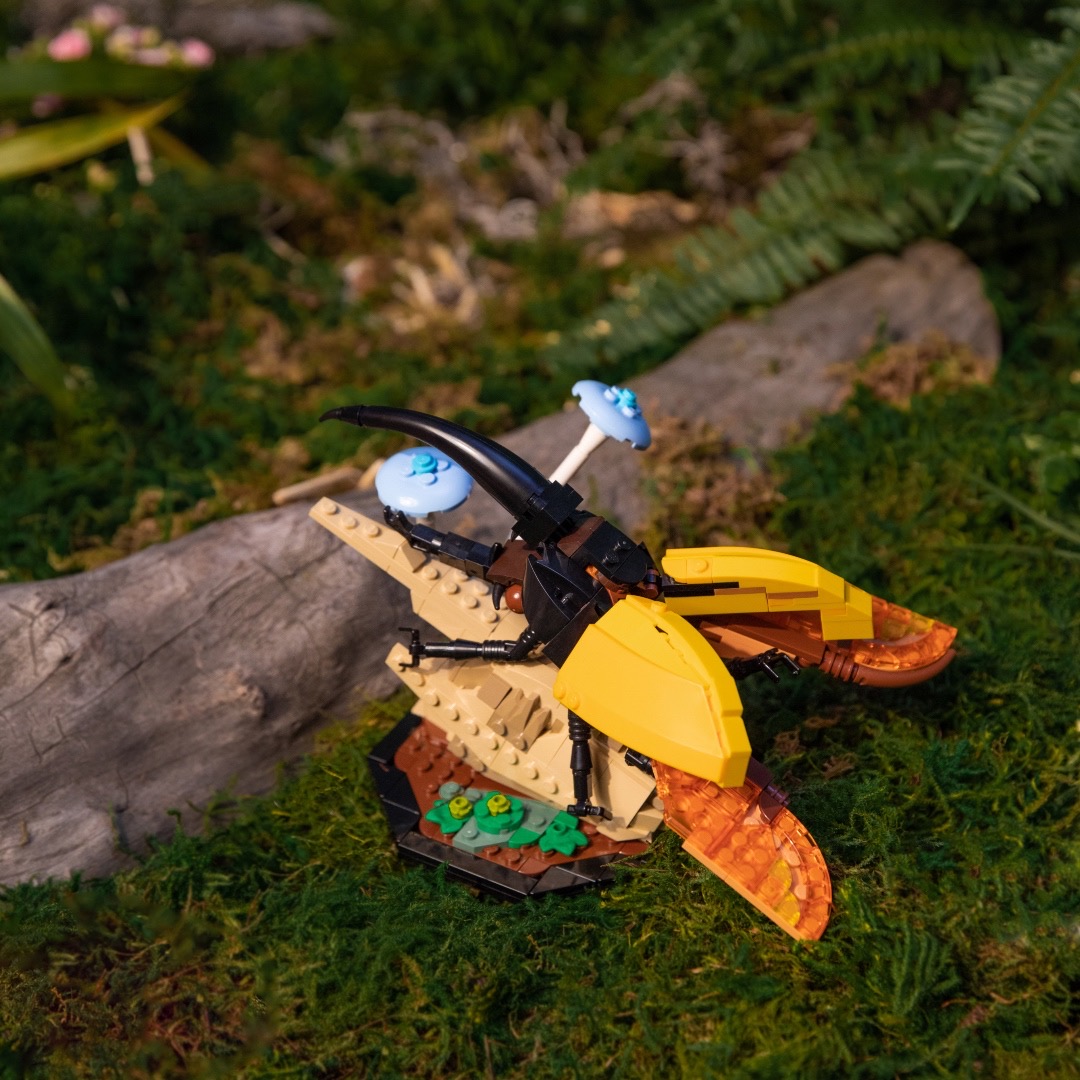 Image via LEGO

The Hercules beetle, the longest beetle in the world, is perched atop a decaying log, contrasting with the masculine horns and vibrant wings that give the critter life.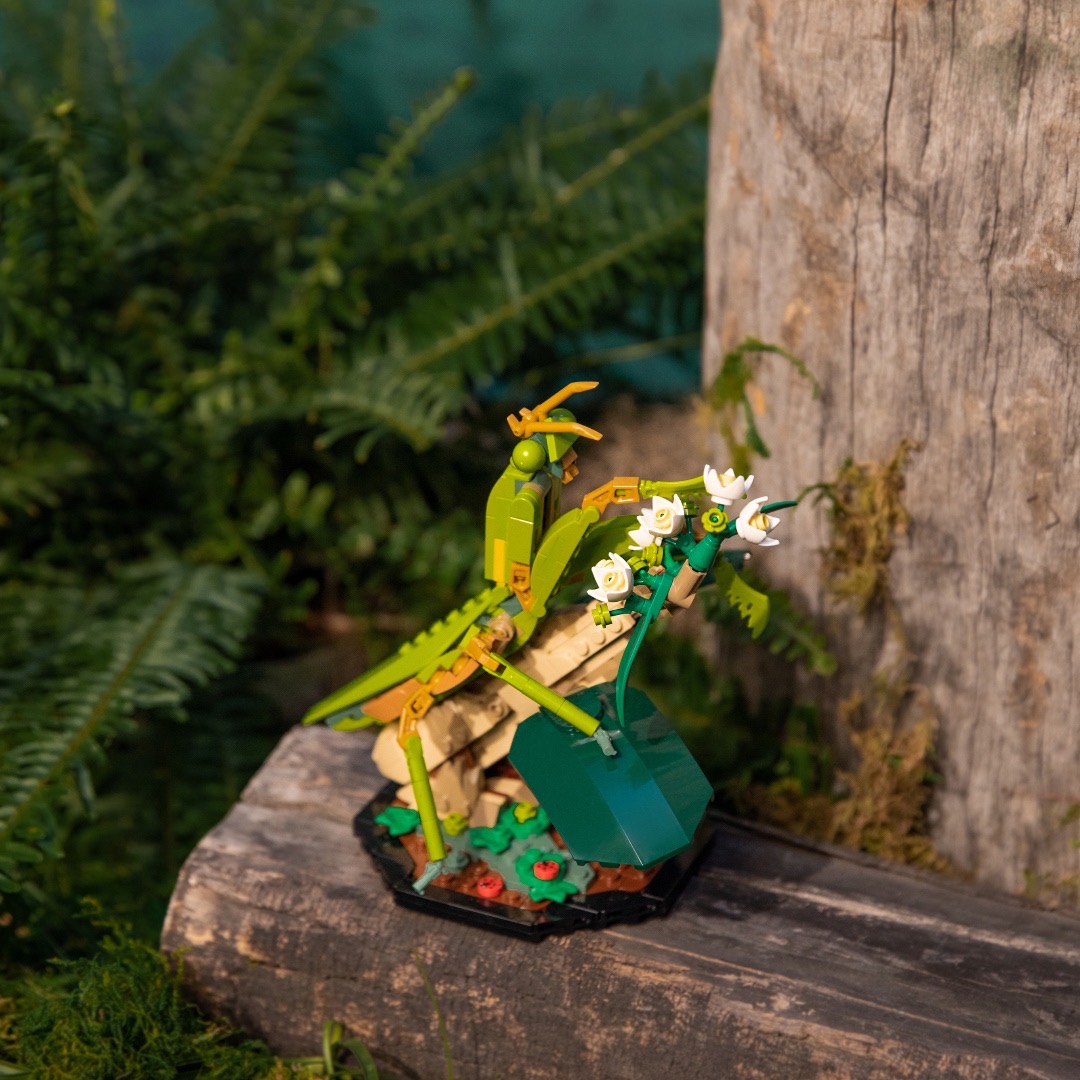 Image via LEGO

Finally, the posable Chinese Mantis, resting on brick flowers from an approximation of an Asian forest, shares its space with a tiny seven-spotted ladybug.

Speaking about how his project came about, Suero, who studied science and fine art, notes that he's "always been fascinated with the intricate details of the natural world."
The self-professed lifelong LEGO fans adds that he gets his inspiration "through my hobbies, which include photography and nature."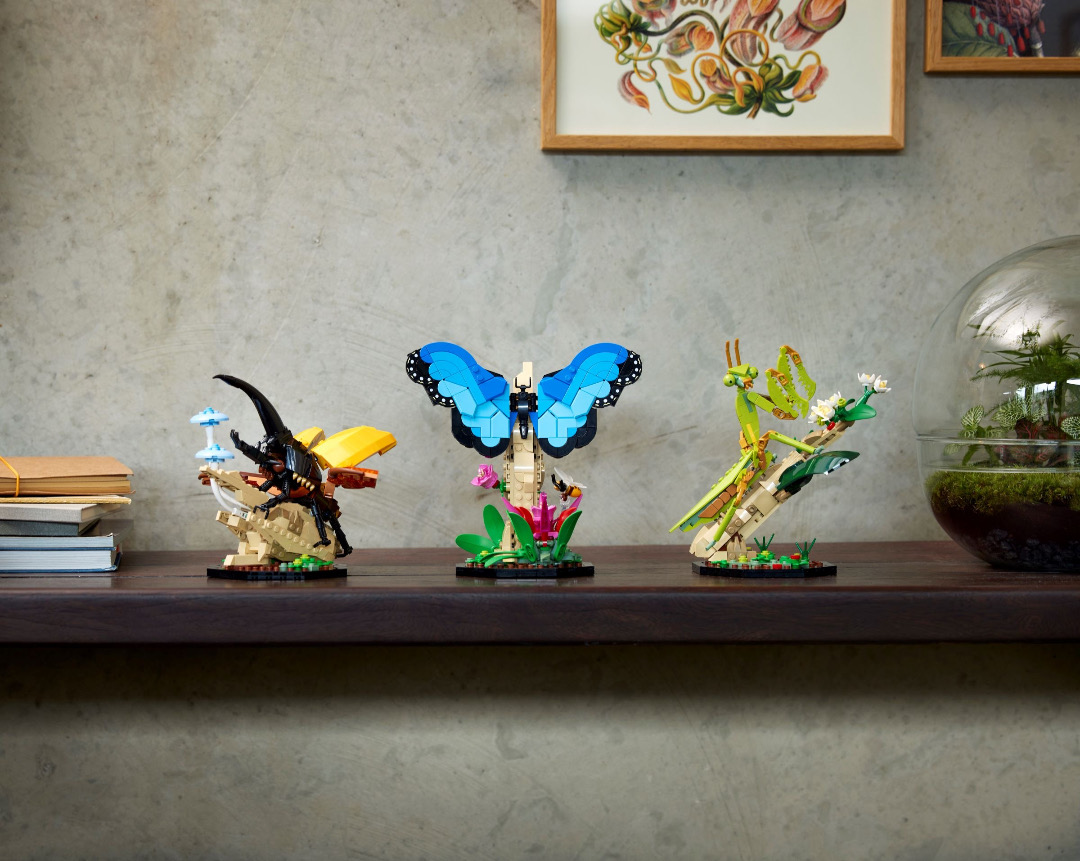 Image via LEGO

The LEGO team knew the idea would be "an instant hit" the moment they spotted Suero's work, recounts Federico Begher, who spearheads the LEGO Product Group. The fanmade model "enabled our team of talented designers to really capture the essence of these remarkable creatures, from the colors to the structure and size," Begher elaborates.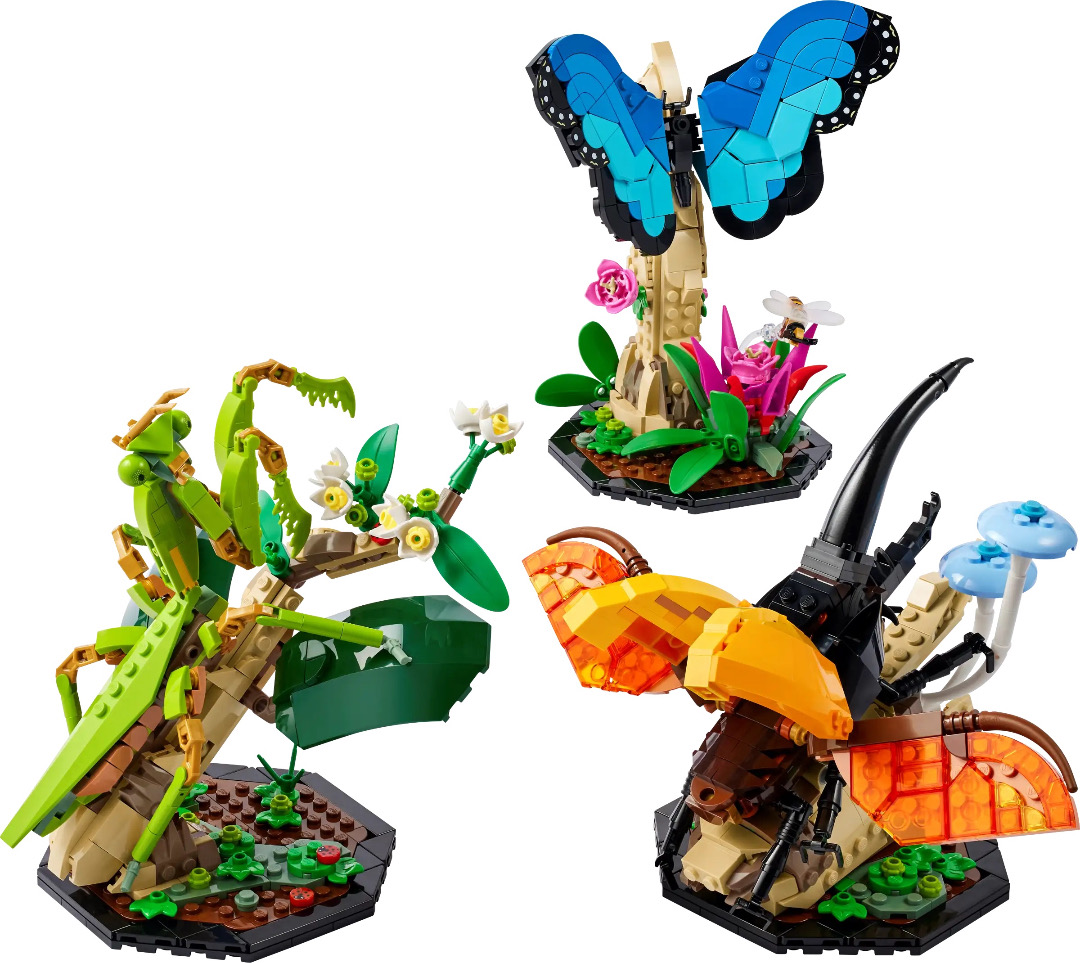 Image via LEGO

"Every detail has been carefully crafted in LEGO bricks, resulting in a one-of-a-kind LEGO collection of three insects from around the world in one set," Begher notes. "We are thrilled to share this magnificent build with the world and cannot wait to see the joy it brings to fans."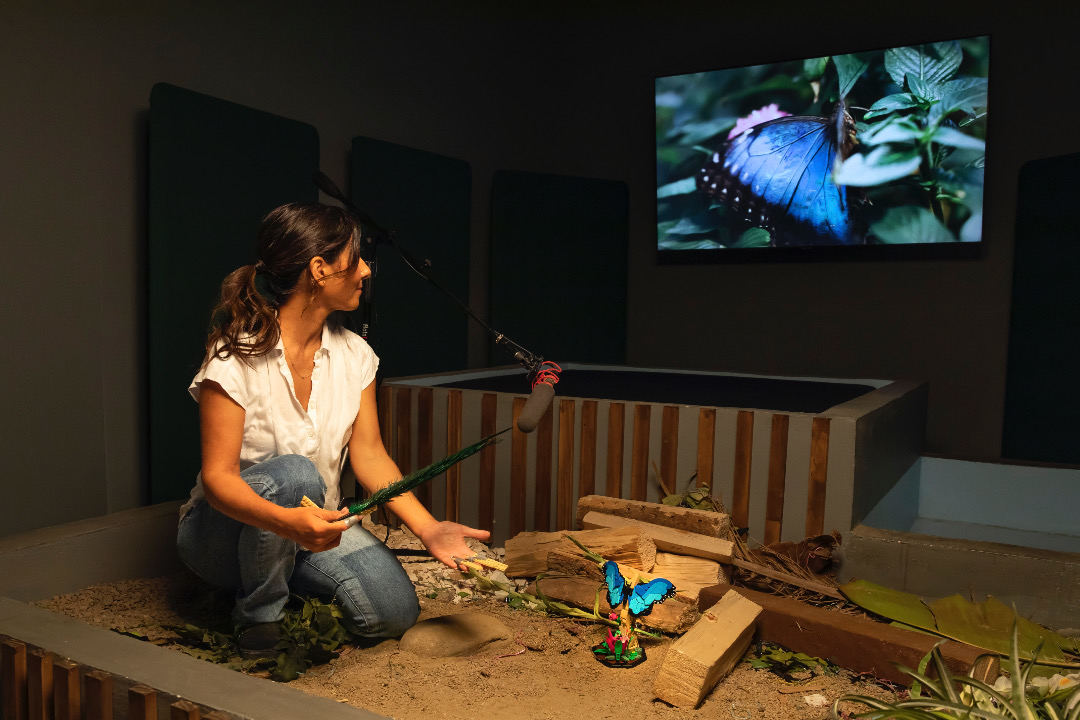 Image via LEGO

To emulate the sights and sounds of the wild, the LEGO has tapped Emmy-nominated Foley artist Sanaa Kelley to create the Green Noise ASMR playlist, which fuses LEGO clicks and sounds with Foley techniques to reignite the standout sounds of each insect in the setup, while inviting builders to get in touch with their most tranquil selves.
Each track lasts up to 45 minutes long, and is wholly composed from "the flutters, clicks, and snaps of LEGO bricks and packaging."

Kelley reveals that the project has felt like "a full circle moment," as she had taken a course some years back to educate herself about insects so as to overcome her fear of them.

The Insect Collection, priced at US$79.99, will first flutter to LEGO VIPs on September 4 before reaching stores worldwide on September 7. For full effect, pair these creatures with your LEGO flower and bonsai arrangements.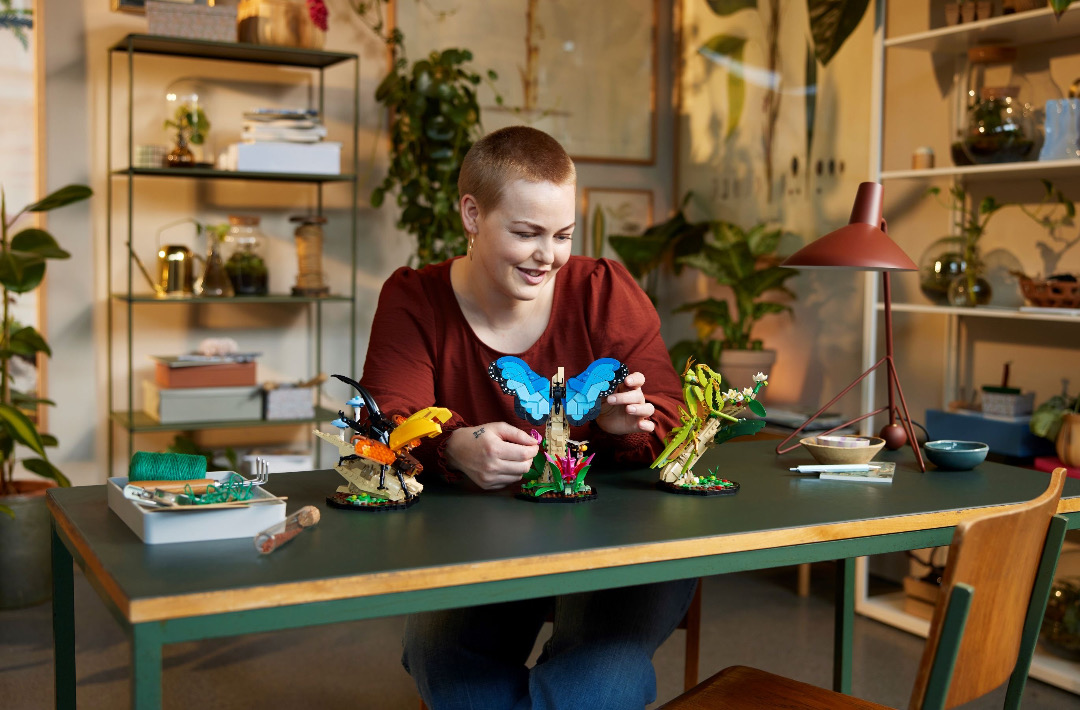 Image via LEGO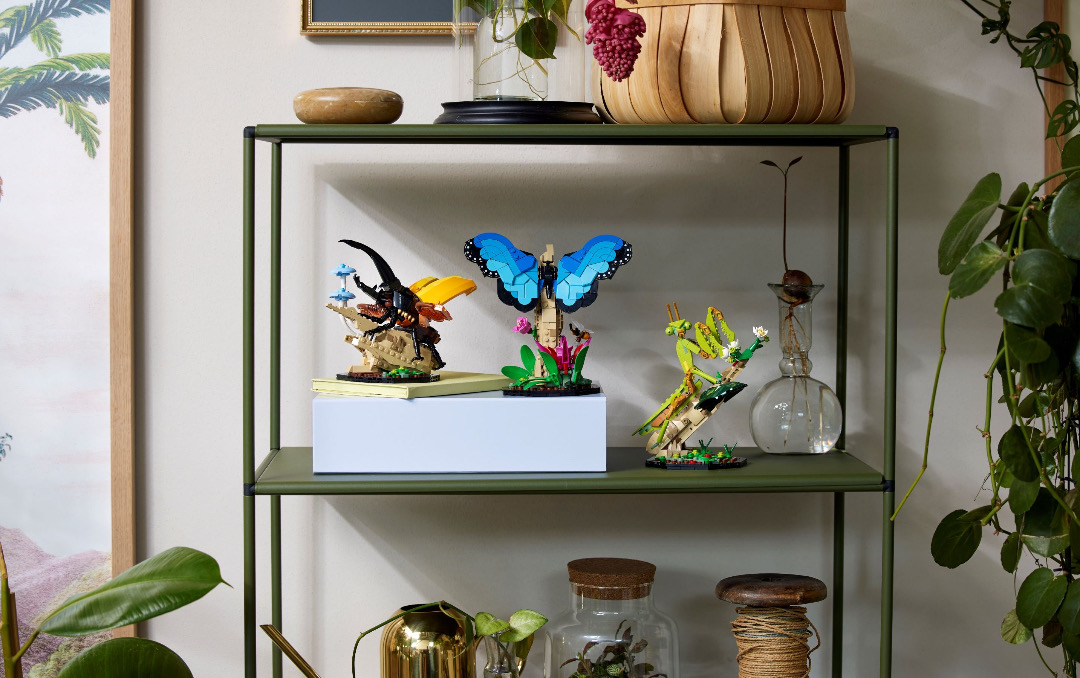 Image via LEGO

[via How-To Geek and Brickset, images via LEGO]
Receive interesting stories like this one in your inbox
Also check out these recent news