Don't miss the latest stories
Share this
Modern-Day 'Game Boy' Is Now Splashed In A Rainbow Of Nintendo's Classic Colors
By Mikelle Leow, 16 Nov 2023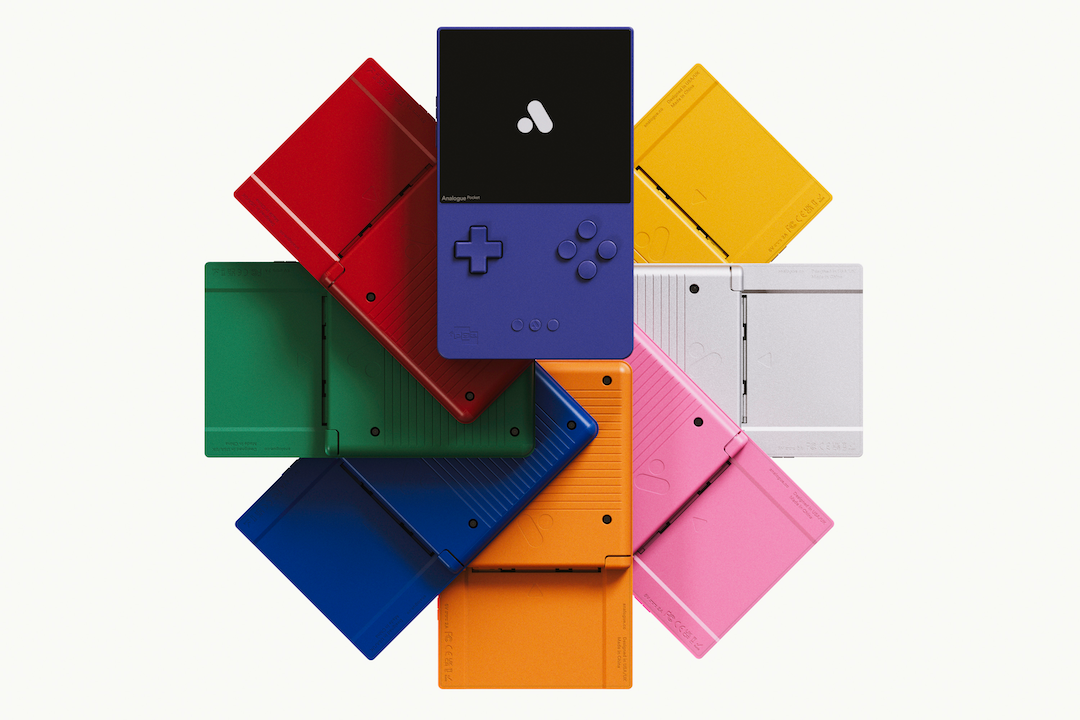 Image via Analogue
Analogue, the company that's thrusting the early days of handheld gaming into the present by bringing consoles that play Nintendo Game Boy titles, is hitting 'start' on the vibrancy factor with a new line of limited-edition Analogue Pockets, inspired by classic Nintendo Game Boy and Game Boy Advance colors.

This nostalgic lineup of 'Classic' Analogue Pockets features a spectrum of eight vivid colors—including Blue, Green, Indigo, Spice Orange, Pink, Red, Silver, and Yellow—with each hue paying homage to the iconic colorways of the original Game Boy Pocket and Game Boy Advance.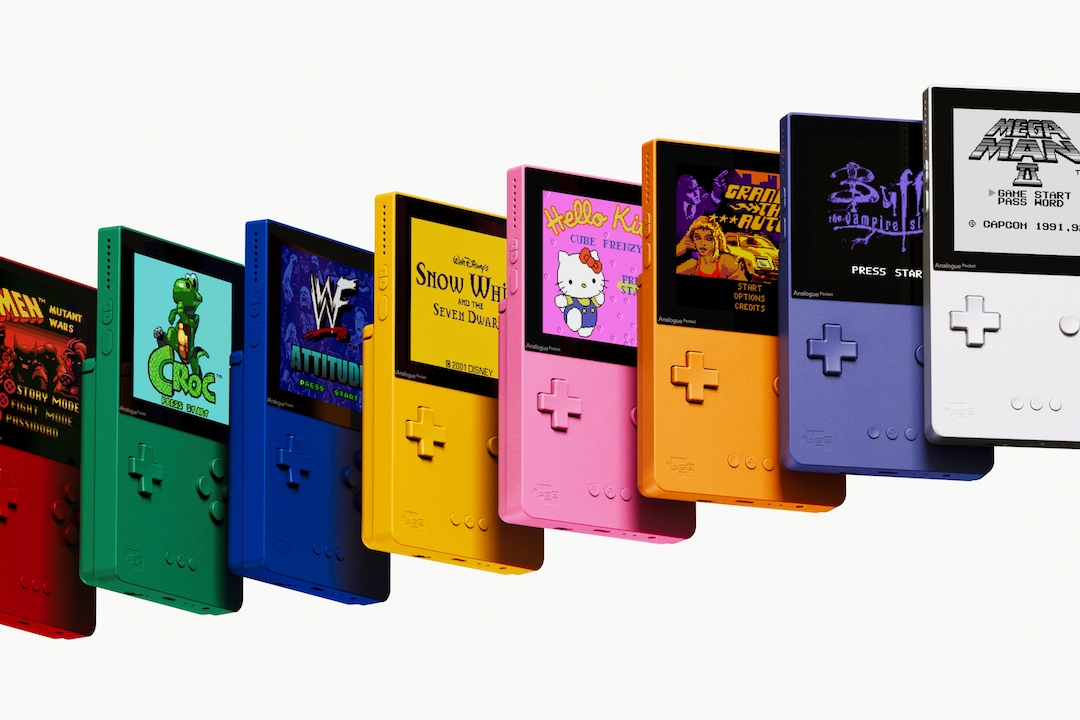 Image via Analogue
The brand has a history of releasing unique versions of the Pocket, including transparent and glow-in-the-dark models, that will likely tug at the heartstrings of gamers.

While the Analogue Pocket's design draws inspiration from the iconic 90s portable Game Boy, it integrates modern features, resulting in an authentic yet contemporary way for gamers to relive the magic of classic Nintendo titles. The handheld packs a punch with a high-resolution 3.5-inch LCD display, a rechargeable battery that offers up to 10 hours of uninterrupted gameplay, a convenient USB-C port, and a dedicated slot for original Game Boy, Game Boy Color, and Game Boy Advance cartridges.

For even more gaming variety, adapters are available, enabling enthusiasts to enjoy titles from systems like Game Gear, Atari Lynx, Neo Geo Pocket, and Neo Geo Pocket Color.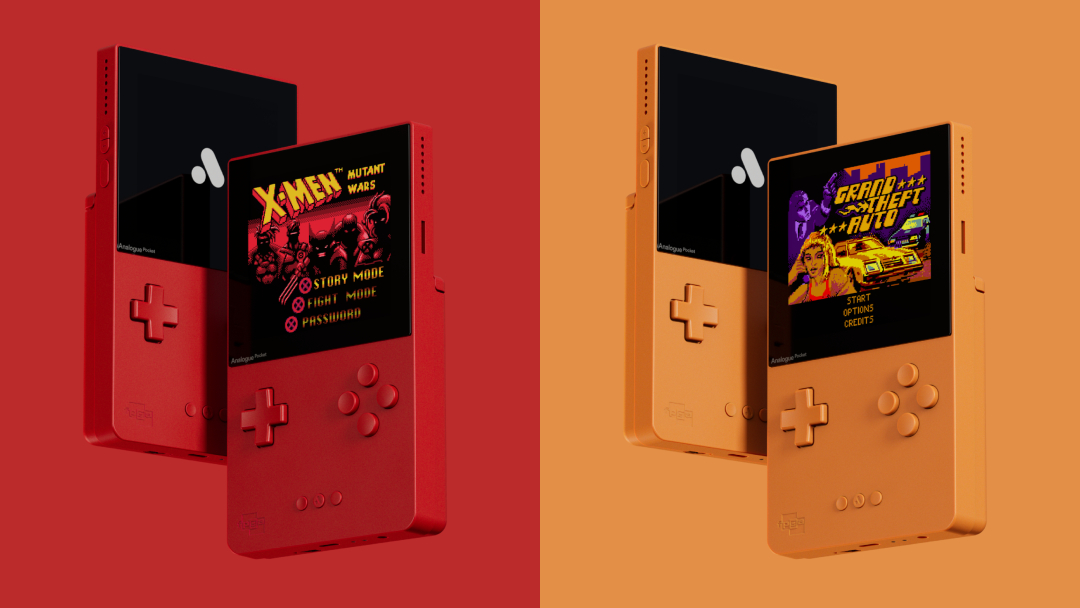 Images via Analogue
These fresh variants provide a delightful journey down memory lane, celebrating the golden era of Nintendo pocket gaming while harnessing modern-day technology for an elevated gaming experience.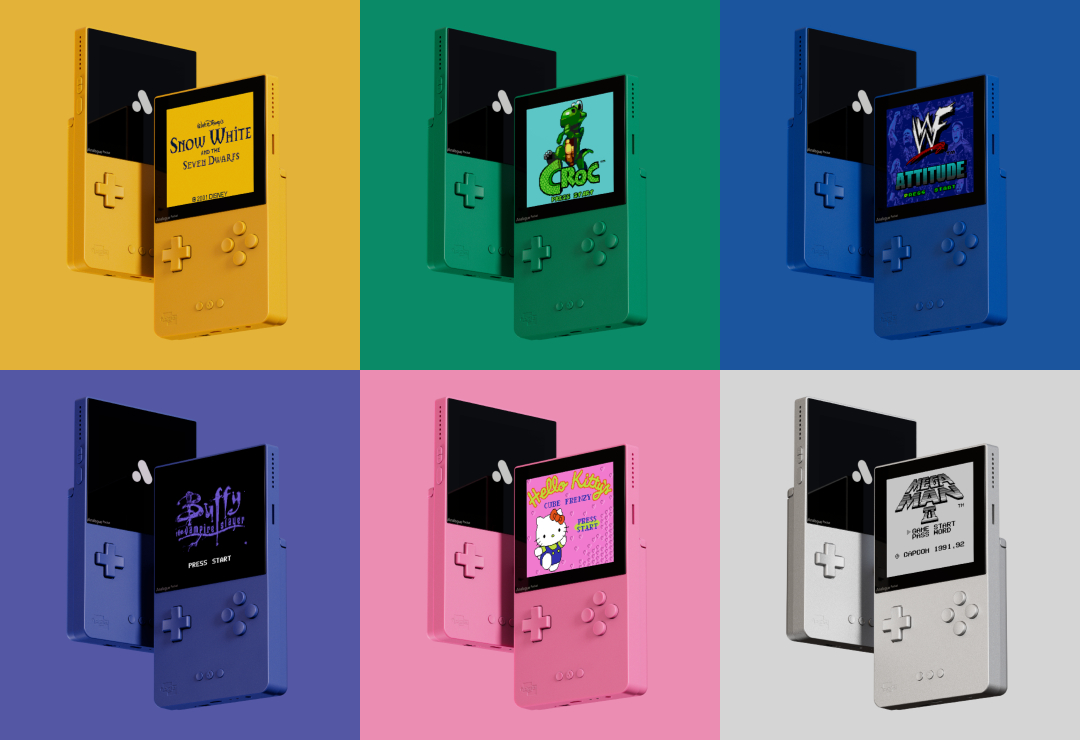 Images via Analogue

The sale of this array commences on November 17, and orders are set to start shipping on November 20, aligning perfectly with the holiday season. To secure one of these limited-edition Classics that boast an extra pop of color, enthusiasts will need to invest US$249.99. This represents a US$30 premium over the standard black and white versions.
Image via Analogue
This article was crafted with assistance from an AI engine, and has been manually reviewed & edited.
Receive interesting stories like this one in your inbox
Also check out these recent news