Don't miss the latest stories
Share this
First 'Moon United' Kits For Soccer In Cosmos Unveiled, Designed By Schoolgirls
By Mikelle Leow, 17 Nov 2023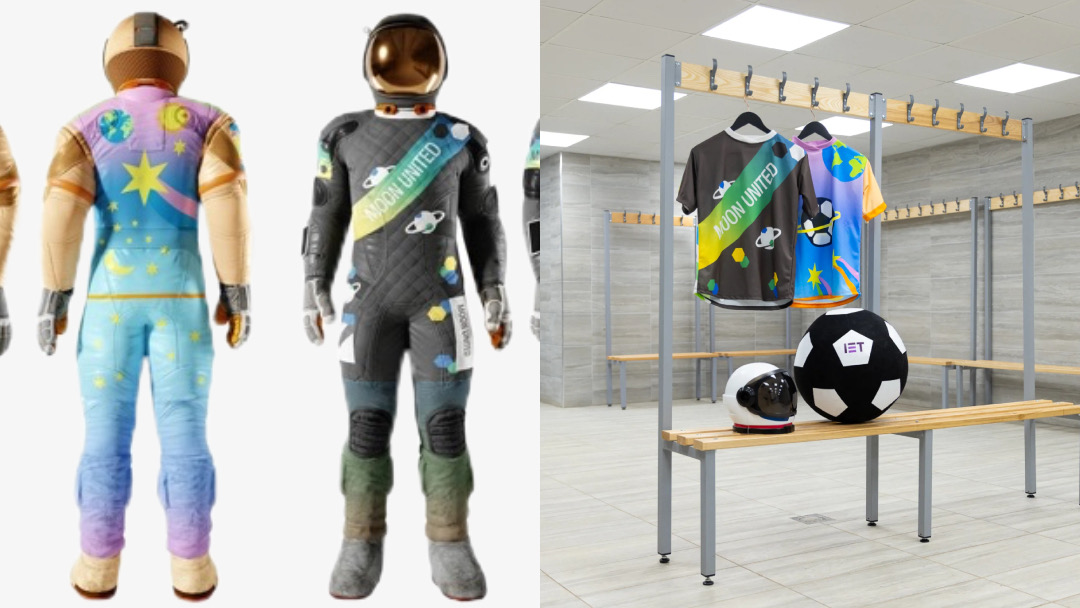 The human imagination kicks off into the Moon, and it scores! Inspired by the Women's World Cup, the Institution of Engineering and Technology (IET) imagined the possibility of lunar soccer and gathered young minds to design home and away kits for the sports stars of tomorrow. It launched an out-of-the-world design competition for this visionary Moon United team, in hopes of igniting a passion for STEM careers while leveling the playing field and challenging stereotypes about engineering.

Emerging from 500 entries were Erim Ali, aged 13, and Ishaani Nair, aged seven, whose creations bring the first-ever lunar soccer uniforms to life.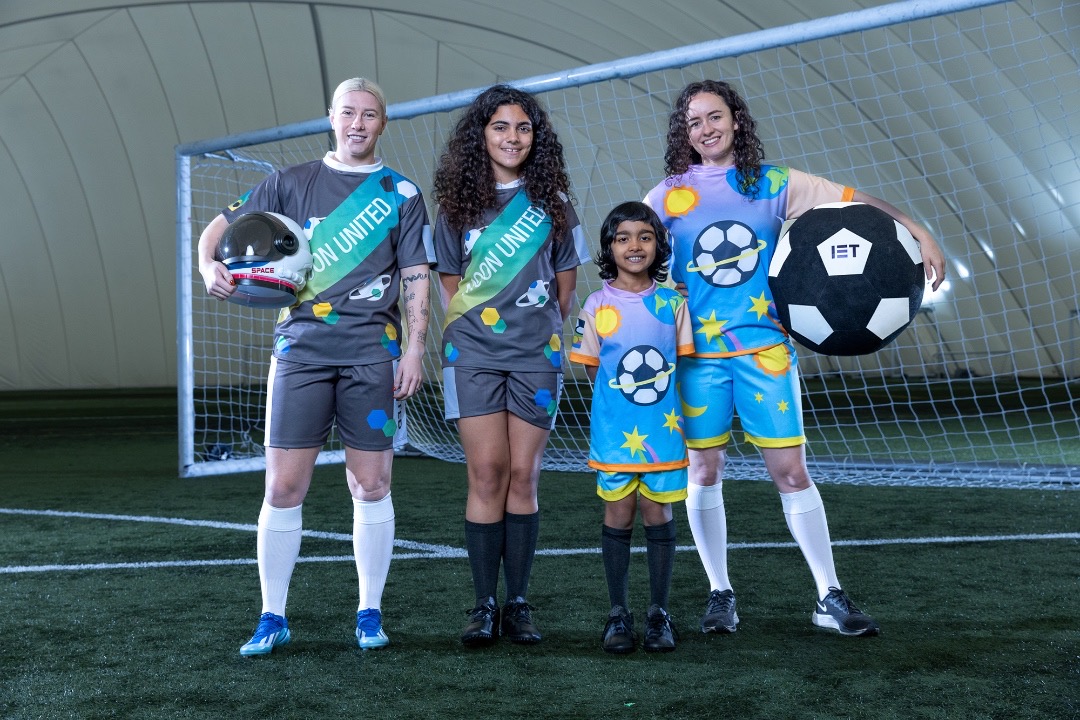 Image via IET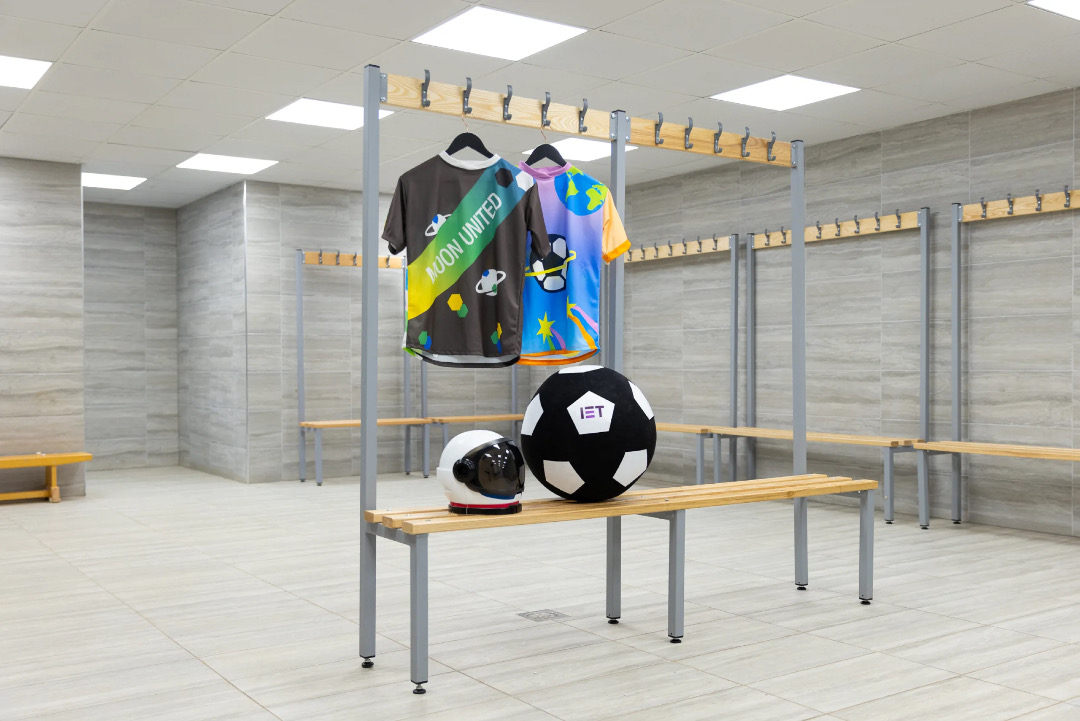 Image via IET

These outfits, intended to be worn over spacesuits, illustrate a blend of art, innovation, and the unbridled creativity of the future generation.

Image via IET

Erim Ali's artwork, in the eight-to-13 age category, features a unisex kit with captivating geometric shapes, inspired by molecules, presented in a serene dragonfly color palette. What sets it apart is the ingenious sweat absorption and correction patch, which transforms sweat into usable water, a vital resource on the lunar surface.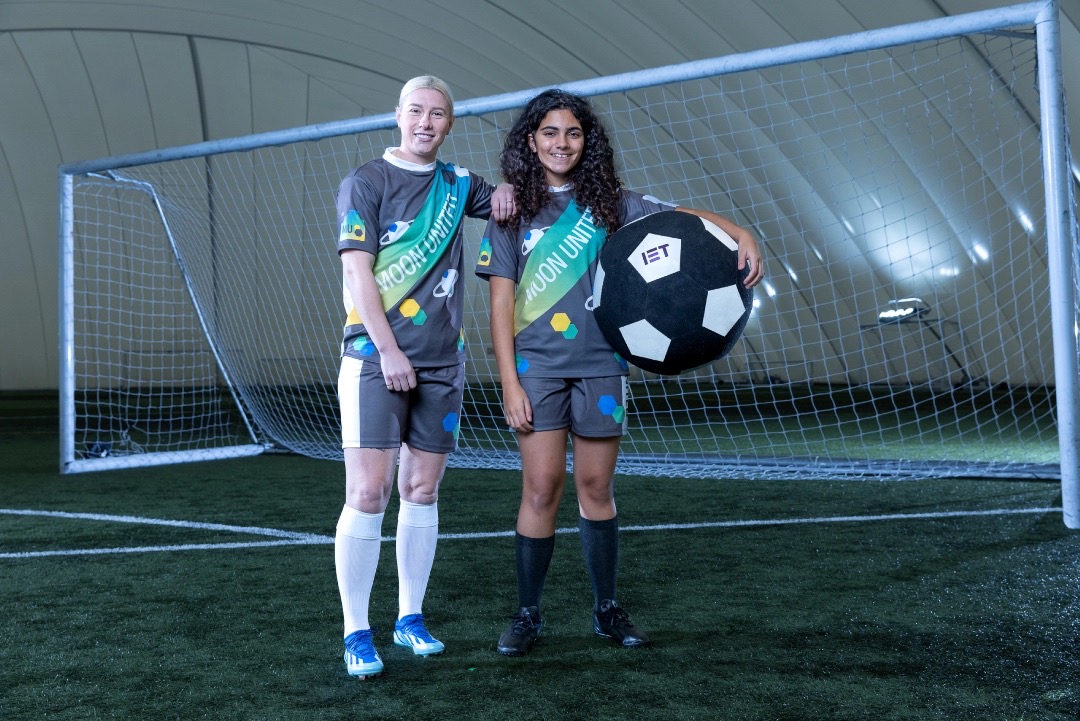 Image via IET

Ishaani Nair, who secured victory in the four-to-seven age category, crafted a dynamic space-themed shirt with vibrant colors and playful solar system illustrations. Her design incorporates symbolism; the Earth and Sun represent positivity, while shooting stars symbolize the swiftness and spirit of English football.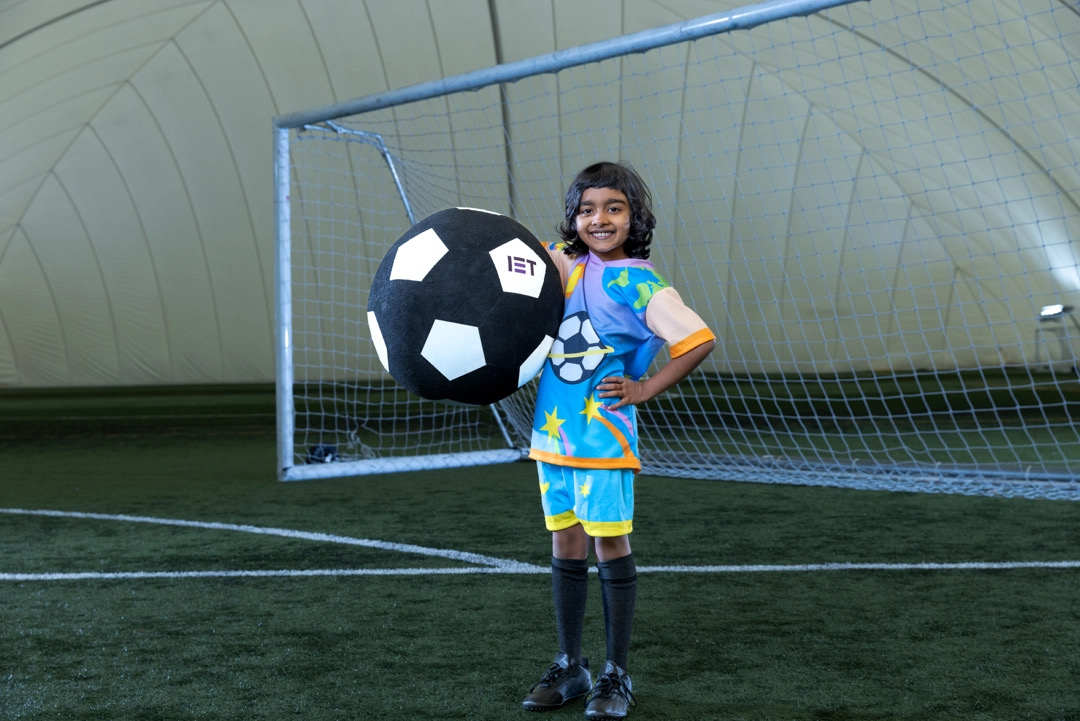 Image via IET

The seven-year-old dreams of playing soccer on the celestial body one day, and she envisions taking her little sister with her.

In line with this creative venture, the IET has introduced the world to the Lunar Football Rule Book, which outlines how the game might take shape on the Moon, encompassing changes in pitch size, ball design, and match structure.
Engineers are predicting that by 2035, humans could be engaged in competitive soccer matches on the Moon. This endeavor will necessitate substantial adaptations due to the heavenly body's unique conditions of low gravity and an absence of atmosphere. Specialized suits and equipment will be indispensable, and the game's rules should undergo modifications to accommodate this distinct environment.
View this post on Instagram
One of the most striking differences is the Moon's gravity, a mere one-sixth of Earth's. This means that kicks and jumps will send the ball and players soaring to unprecedented heights and distances. Goals will thus need to be larger than our planet's, accounting for the altered trajectory of the ball in the Moon's low-gravity setting. Meanwhile, the pitch should be a mere eighth of the size of a standard Earth playing field to keep matches in a controlled environment.

Moreover, the lunar surface is covered in regolith—a mixture of crushed rock, mineral fragments, and volcanic glass. Preparing the pitch will require laser sintering to create a solid playing surface. To prevent the ball or players from drifting off into the lunar abyss, netting may encircle the pitch.

The soccer ball will also undergo modifications, being roughly 1.5 times larger and filled with special foam rather than air, allowing for effective bouncing. It could be marked in black and white to reduce glare and improve visibility.

The game itself would feature four 10-minute quarters with 20-minute breaks, a significant departure from the traditional two 45-minute halves. This adjustment is vital considering the lunar conditions and the need to prevent player exhaustion.

Safety is paramount in lunar soccer, making it a five-a-side, no-contact sport. This design accommodates the bulky space suits adorned by the players, dressed in their new kits.

[via E&T, DPA Magazine, Daily Mail, BBC, images via Institution of Engineering and Technology]
This article was crafted with assistance from an AI engine, and has been manually reviewed & edited.
Receive interesting stories like this one in your inbox
Also check out these recent news